A few weeks ago, I had a couple of peaches that I don't know what to do or where to use, then I found this recipe by The Hillbilly Kitchen – Down Home Country Cooking on YouTube, and I got immediately interested. This refreshing treat is the perfect summer recipe that you can serve on special occasions, holidays, parties, or even on an ordinary day, you can make this in large batches and share it with your family or friends. You can also put your own twist to this recipe by adding in more ingredients or fruit that you want to combine with this yummy milkshake.
Ingredients:
2 fresh or 2 cups of frozen peach
2 cups of vanilla ice cream
¼ cup of milk, if needed
Optional
¼ tsp of real vanilla
2 to 3 tsp of sugar
Whipped cream
Cherry
Directions: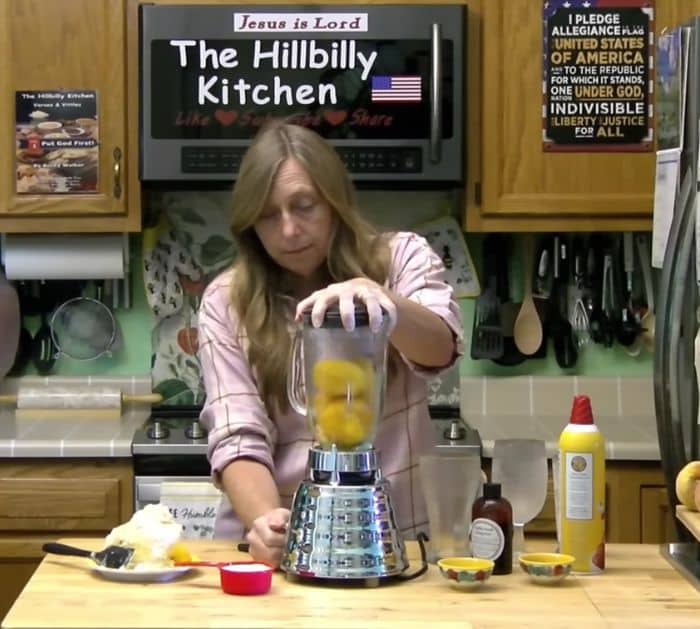 Peel the fresh peaches, then cut them in half, and remove the seed at the center, or use frozen peaches instead. Place them in a blender, then blend them until puree, add the vanilla ice cream, and continue to blend for about 5 more minutes until combined. Now, if you want you can add the sugar and vanilla at this point, then give them a good stir, and mix in some milk if the consistency is too thick. If you want some texture or chunks, you can add some more peaches cut into small cubes, then stir them together until combined, and start pouring them into serving glasses. If desired, you can add whipped cream on top, then garnish with cherry, and serve. Enjoy!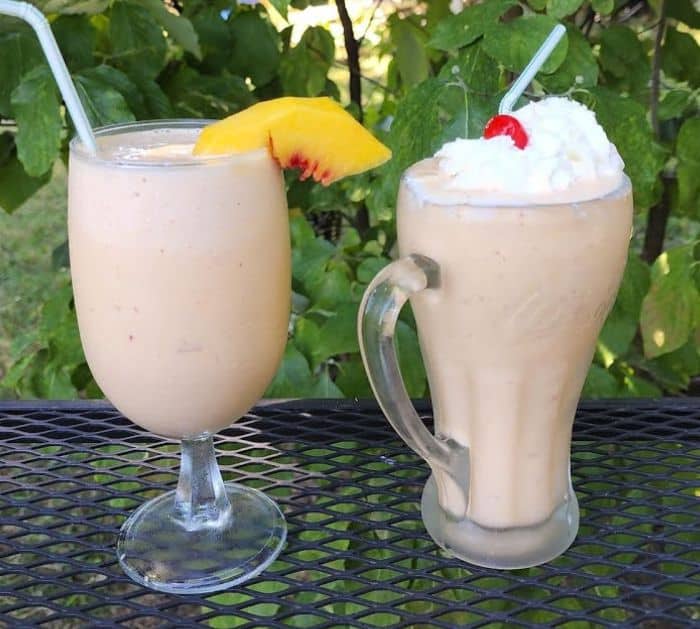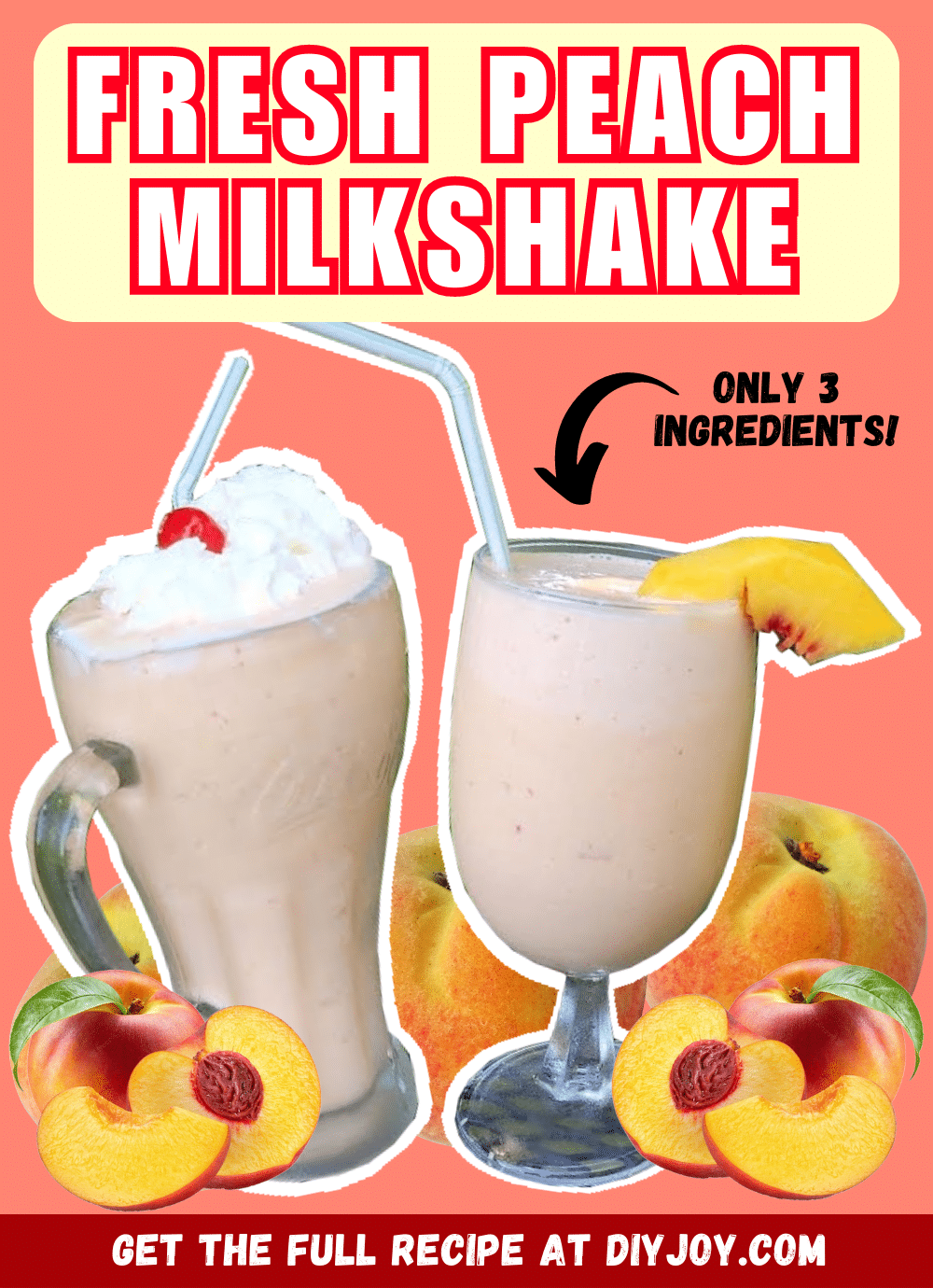 *Thanks to The Hillbilly Kitchen – Down Home Country Cooking via YouTube for all images used here. If you loved this recipe, then you'll surely love her other videos too, so give her channel a visit and subscribe!
Easy 3-Ingredient Fresh Peach Milkshake Recipe