If you are getting tired of the usual rotation of potato side dishes in your home, I recommend these fantastic fondant potatoes from Food Wishes on Youtube! It's a classic European recipe that will surely make your mouth water. It's also easy enough to make and guaranteed to stay in your weekly recipes. Watch the video below to learn the full recipe.
Ingredients:
2 tbsp vegetable oil
3 large russet potatoes
salt and pepper to taste
a knob of butter (a 2 or 3 tablespoon size chunk)
4 thyme sprigs
1/2 cup chicken broth or stock (more if needed)
Directions:
Step 1
Cut off both ends of the russet potato, then slice down the skin, giving it edges. After this, cut it in half as even as you can. Do this to the rest of the potatoes. Next, put them in a bowl of cold water and let them sit for about 5 minutes, then transfer them to a paper towel and pat them dry. After this, set the cast-iron skillet over high heat, then put 2 tbsp of vegetable oil. When the oil is hot, go ahead and place the potatoes on the skillet. (You can lower your heat at this point to medium-high.) Let the potatoes sit there for about 5 to 6 minutes until they brown. While waiting, generously season them with salt and pepper. After 6 minutes, flip the potatoes and wipe out the excess oil with a paper towel. You'll be replacing the oil with a knob of butter so go ahead and throw a 2 to 3 tbsp size chunk of butter with some thyme sprigs.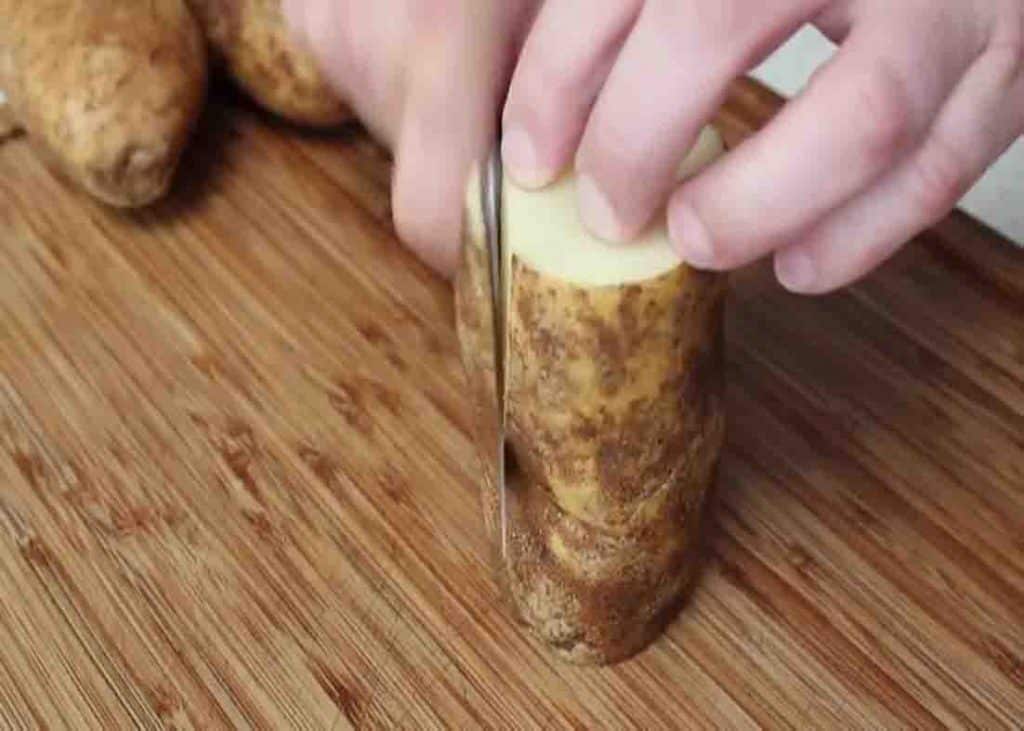 Step 2
While waiting, season this side with a generous amount of salt and pepper also. Once the butter started to foam, add half a cup of chicken stock and immediately place that in a preheated 425 degrees F oven for about 30 minutes or until tender.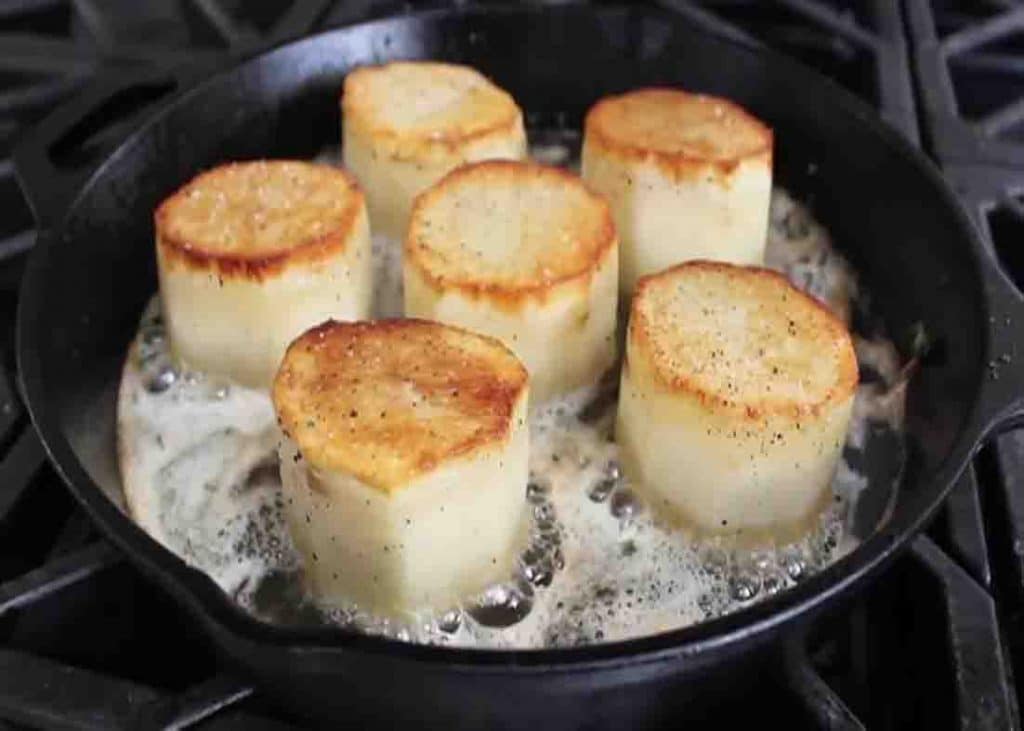 Easy Fondant Potatoes Recipe