Need some new recipe ideas to celebrate fall? We are tired of grilling out and making salads, and fall brings us the chance to serve all those warm soups and hearty dishes we've been craving for months. Squash, apples, pumpkin, sweet potato -you name it, and this list of best fall recipes is sure to have an awesome idea made with it. These recipes are not just any, though, these versions are super easy to make, so dinner prep need not be difficult. Check out the step by step tutorials to learn how and make a few of these awesome fall recipes this weekend.
Easy Fall Dinner Recipe Ideas
1. One Pan Pork Chops With Apples And Onions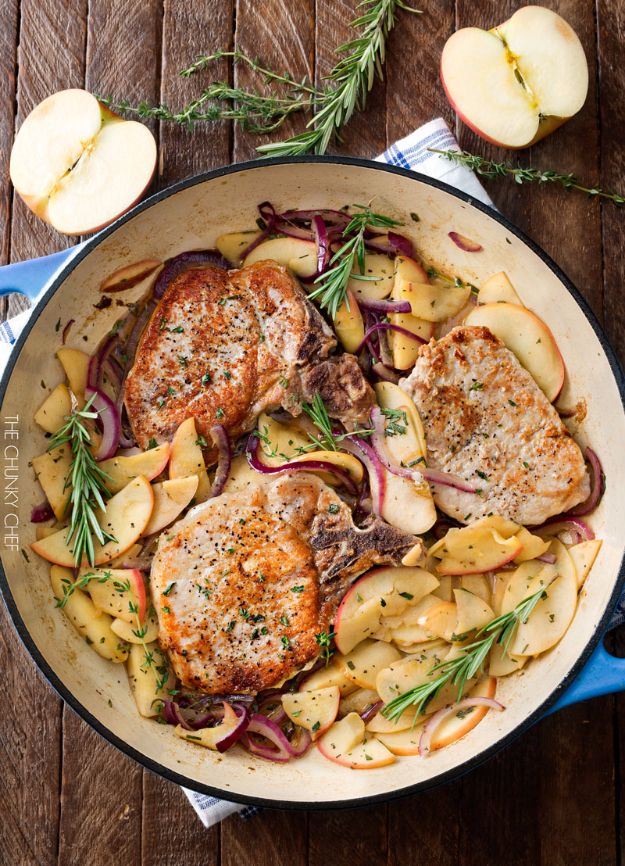 A delicious one pan dinner of pork chops with apples and onions is the perfect fall comfort food. Ready in 30 minutes, with easy step-by-step instructions from The Chunky Chef. The next time you're looking for a great weeknight meal that's ready in a flash… give these pork chops with apples and onions a try. I've made this one time and it was so delicious. It will be a family favorite forever.
2. Creamy Dijon Rosemary Chicken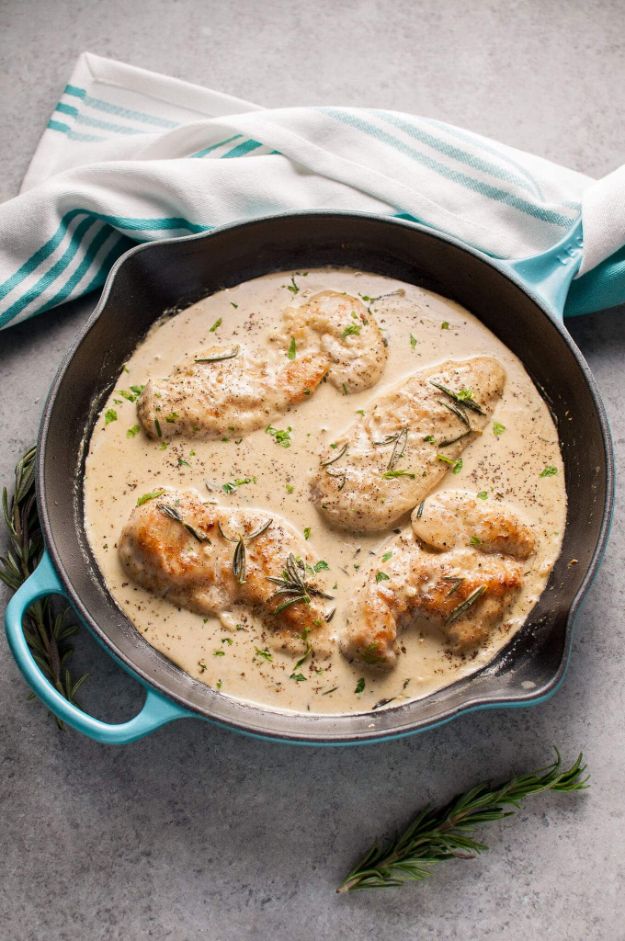 Tender chicken breast in a creamy Dijon rosemary sauce = an easy to make fall comfort food dinner you'll devour. Always slice the chicken breasts in half lengthwise because then they cook faster and more evenly, and you avoid the awful rubbery-ness that happens when you overcook chicken. This dish is delicious over rice or mashed potatoes or with a veggie. Will you make this creamy Dijon chicken recipe?
3. Butternut Squash And Cranberry Quinoa Salad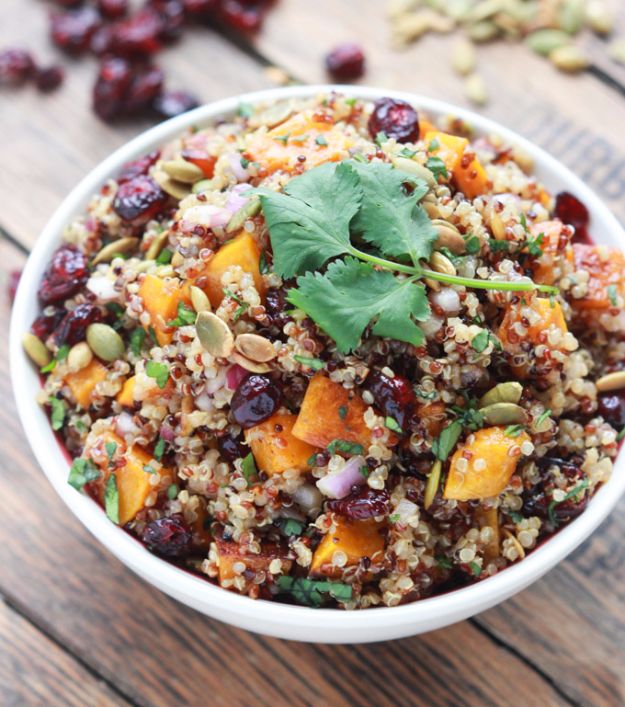 You may know quinoa best from summer salads, but it has a place in your favorite fall recipes, too. In fact, this quinoa salad is everything you love about summer. The best fall quinoa salad just might be this right here. Can I just tell you that this salad never disappoints and is always a crowd pleaser. The combination of flavors and texture just does not get any better.
4. Apple Cranberry Coleslaw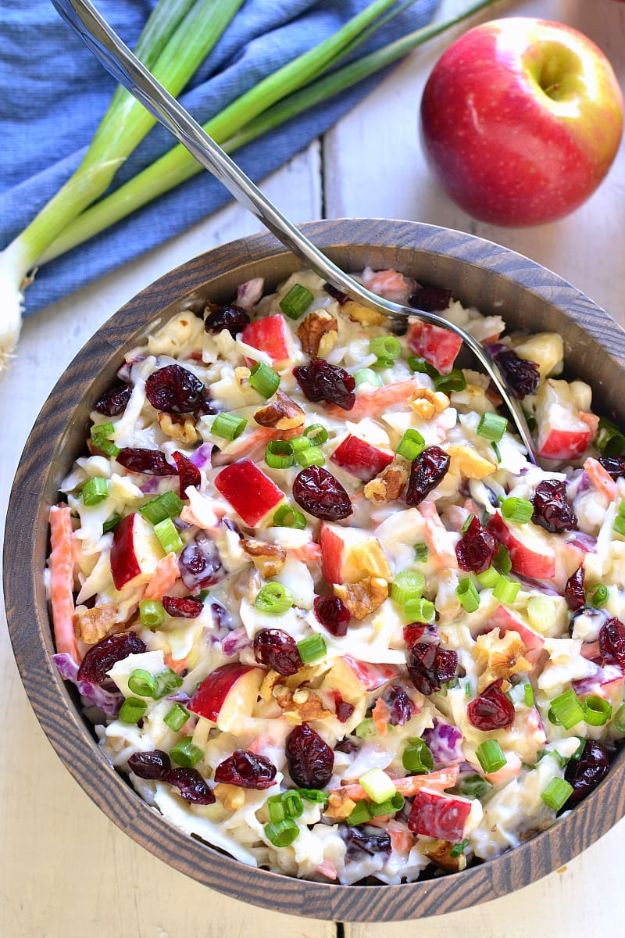 This recipe combines sweet, tangy and tart flavors making the BEST coleslaw! Even better, it's a cinch to make with only minimal ingredients. I love how this coleslaw combines a summer classic with two fall flavors – apples and cranberries – for a quick and easy side dish that moves us right from one season to the next. I love how bright and beautiful it is! Apple Cranberry Coleslaw for the win!
5. Slow Cooker Balsamic Glazed Roast Beef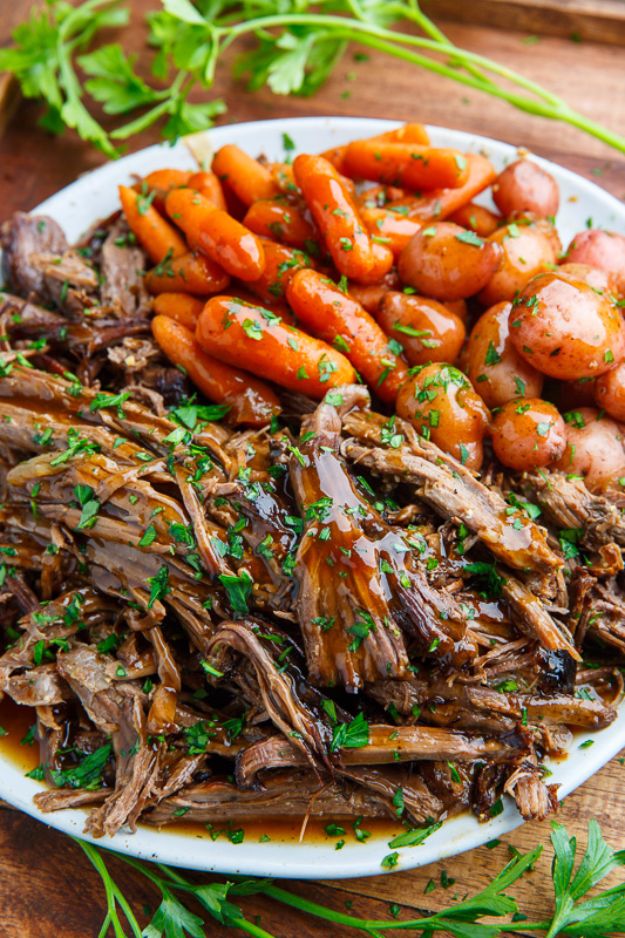 This tangy, sweet and salty beef roast makes for one mouthwatering meal on a bun or served on top of fluffy mashed potatoes! It's our new slow cooker favorite. The juicy, tender beef, with the soft, flavorful carrots and potatoes…doesn't get much better than this. A perfect family meal for a cool Fall evening!
6. Vegan Pumpkin Pasta Sauce with Wild Mushrooms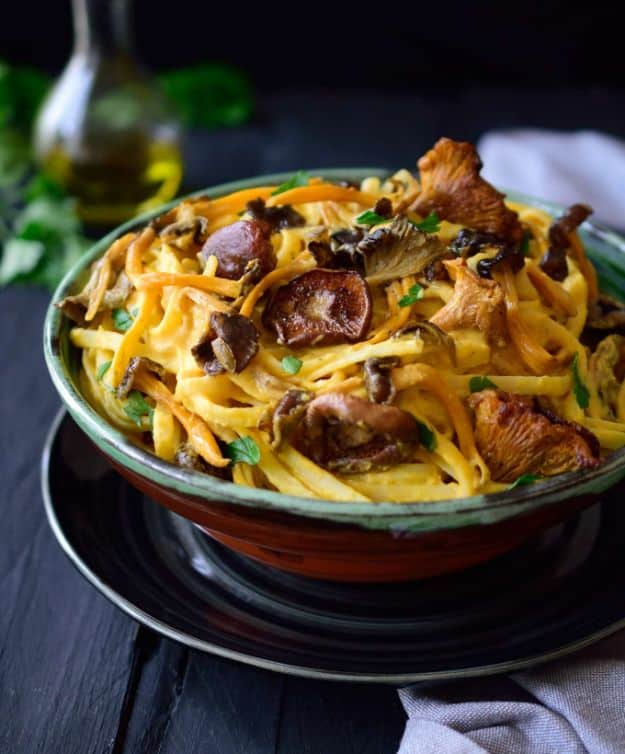 A simple but delicious Vegan Pumpkin Pasta Sauce recipe you can make. It's an easy and healthy recipe filled with the flavors of autumn. An easy 4-ingredient pumpkin sauce tossed with pasta and topped with sautéed mushrooms, garlic and herbs will give you a filling and delicious 30-minute dinner for a chilly fall evening.
7. Melting Sweet Potatoes With Maple Pecan Sauce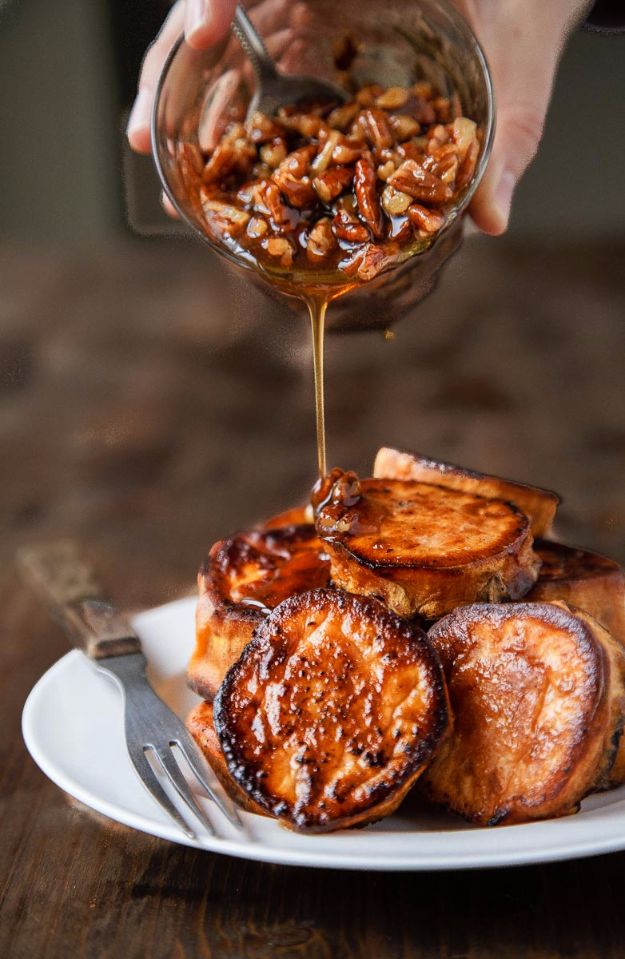 Just when you think they can't get any more delicious – enter the Melting Sweet Potatoes with Maple Pecan Sauce. The texture of the sweet potatoes indeed is like velvet. Exactly as it should be. I love these melting sweet potatoes so much. We've eaten them every which-way possible: as a side dish at dinner, and with fried eggs for breakfast. Yes, they are that good.
8. Chipotle Bourbon Pumpkin Chili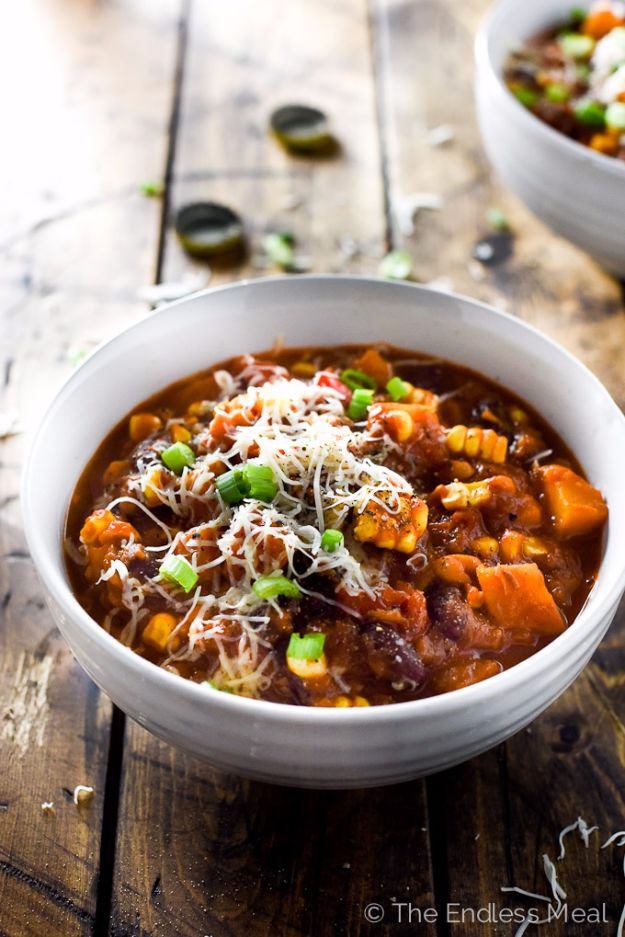 This Chipotle Bourbon Pumpkin Chili recipe is full of spicy, smoky, rich, savory fall-inspired flavors. The chipotle and bourbon deepen the flavor into the most delicious chili ever. It's also 100% vegetarian, and you won't miss the meat! There are soft, sweet pieces of butternut squash, crunchy corn and lots of beans. You don't taste the pumpkin as much as you feel it. It gives the pumpkin chili an almost creamy texture that takes it over the top.
9. Easy Maple-Glazed Roasted Turkey Breast

This is the best Thanksgiving turkey recipes I have ever tried. The maple gives the turkey a sweet and savory taste, and the meat is so juicy. If you need a good Thanksgiving turkey recipe, you have to try this Maple Glazed Turkey Breast recipe. It is delicious. You get the best tender, juicy white meat and a flavorful crispy skin — all with about 15 minutes of prep.
10. Butternut Squash and Spinach Lasagna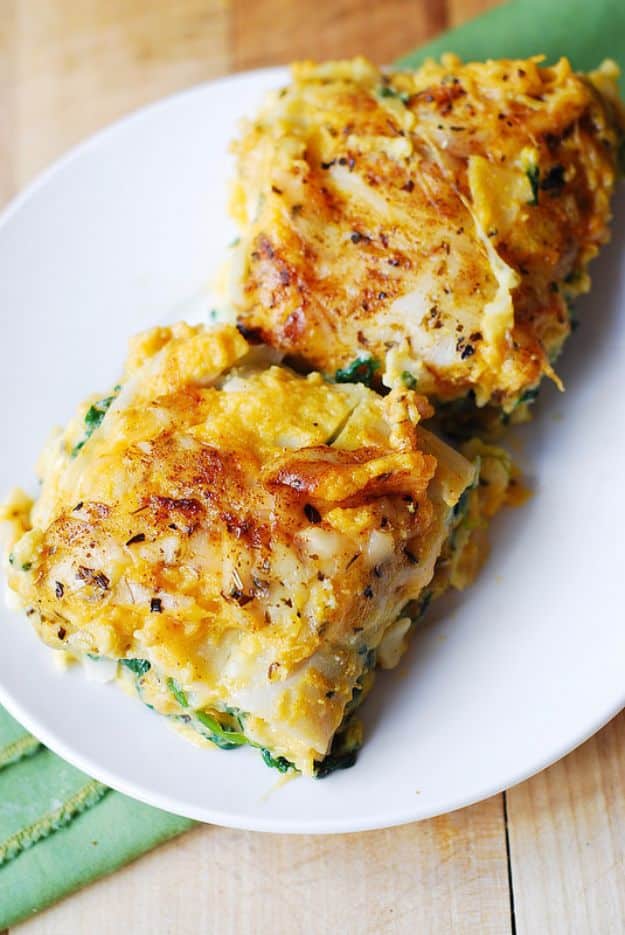 Butternut squash and spinach are a great combination, which is why I love this vegetarian lasagna recipe so much. It's an amazing fall casserole combining lasagna noodles with a creamy butternut squash sauce and a cheesy spinach. Once you try it, it will instantly become one of your favorites. Because it uses butternut squash, it's a great choice as holiday vegetarian main dish or just a holiday recipe. It's so good, it's popular with kids!
11. Apple Cider Glazed Roasted Chicken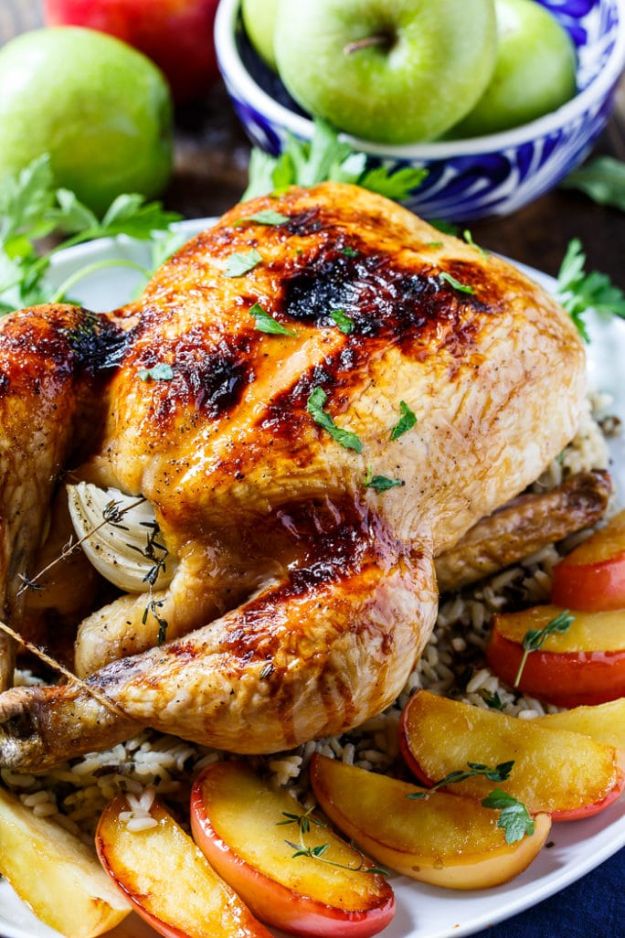 12. Broccoli and Cheddar Twice-Baked Potatoes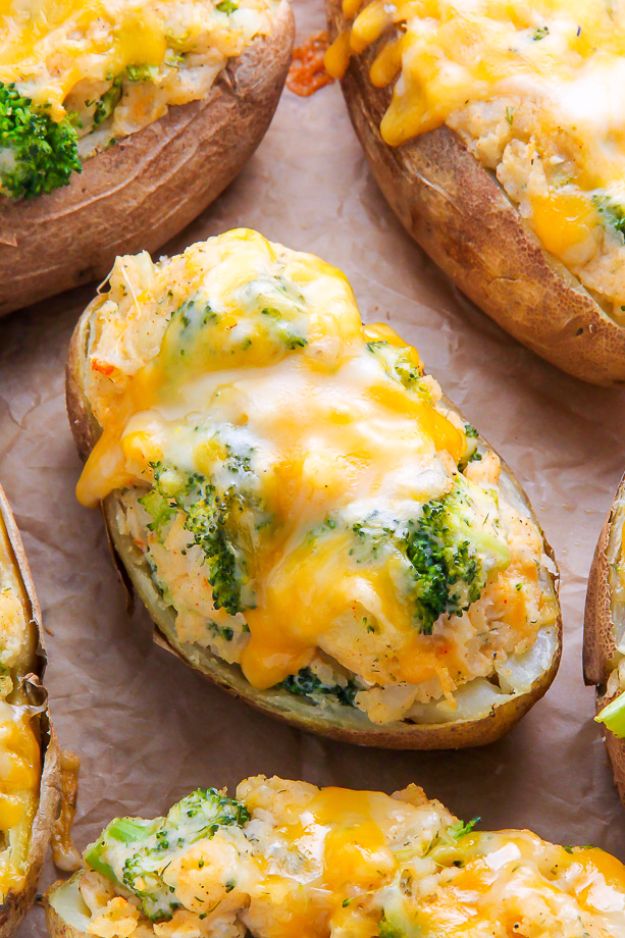 13. Chicken And Broccoli Shells And Cheese

14. Stuffed Butternut Squash with Quinoa Cranberries and Kale
15. Fall Harvest Pasta Salad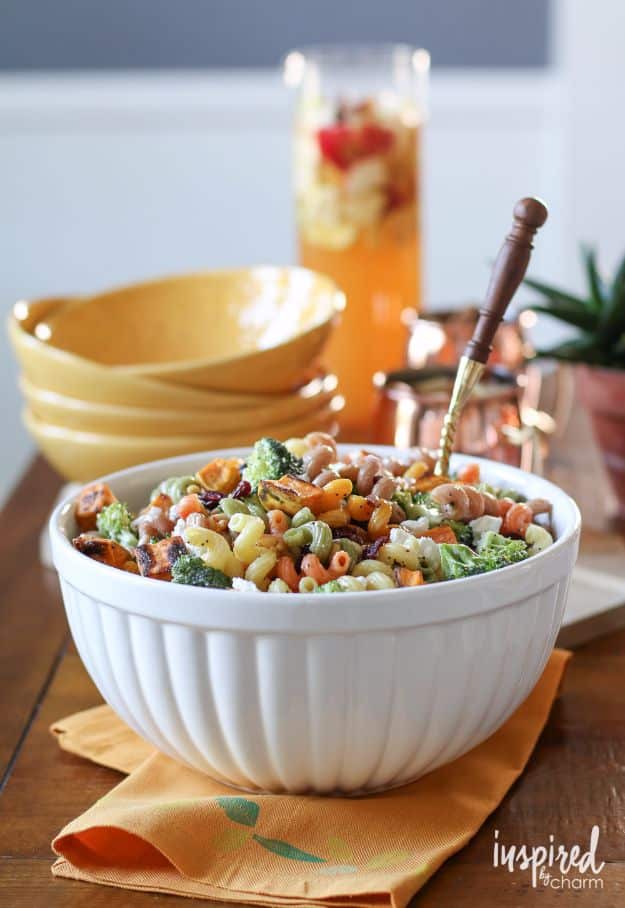 16. Moroccan Stuffed Sweet Potatoes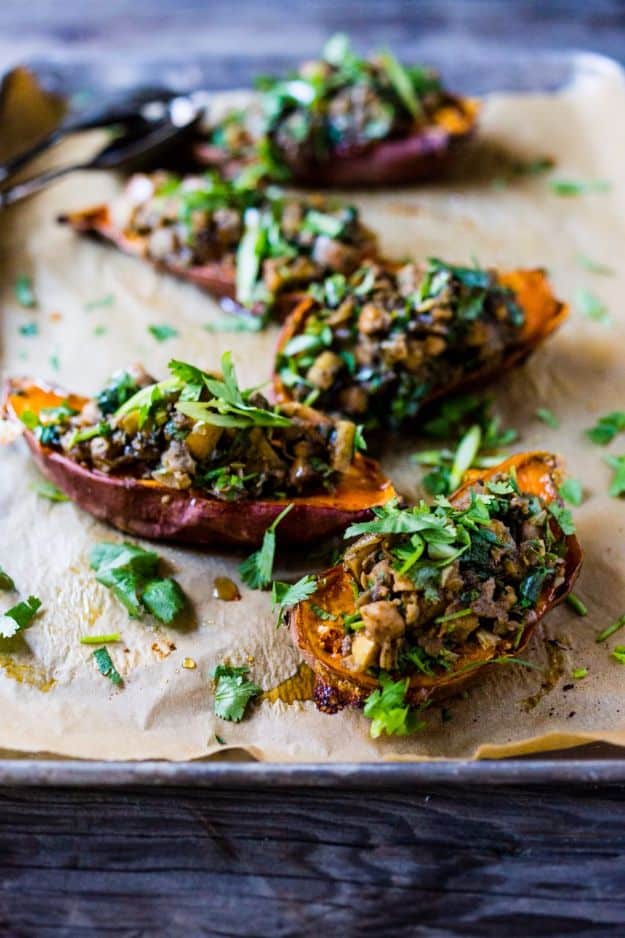 17. Roasted Cauliflower Soup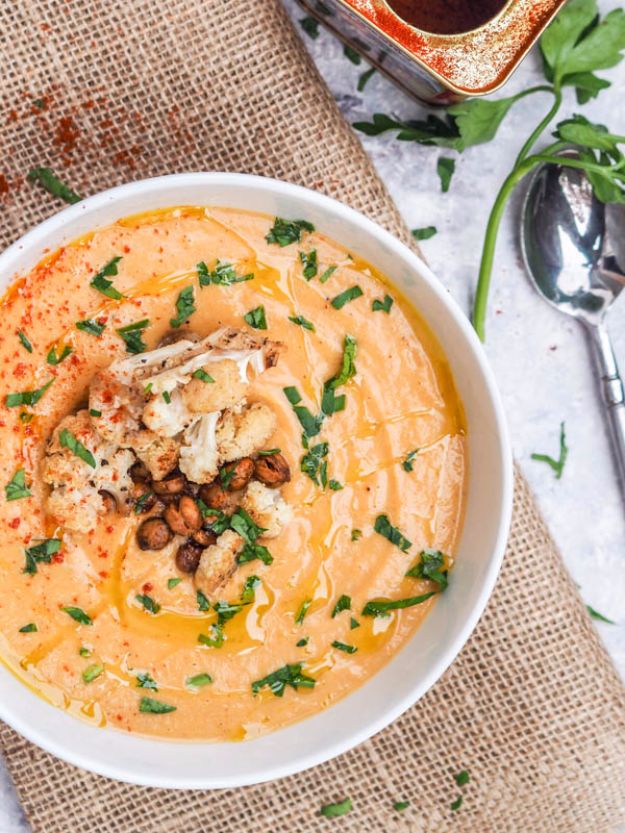 18. Pumpkin Cream Cheese Skillet Cornbread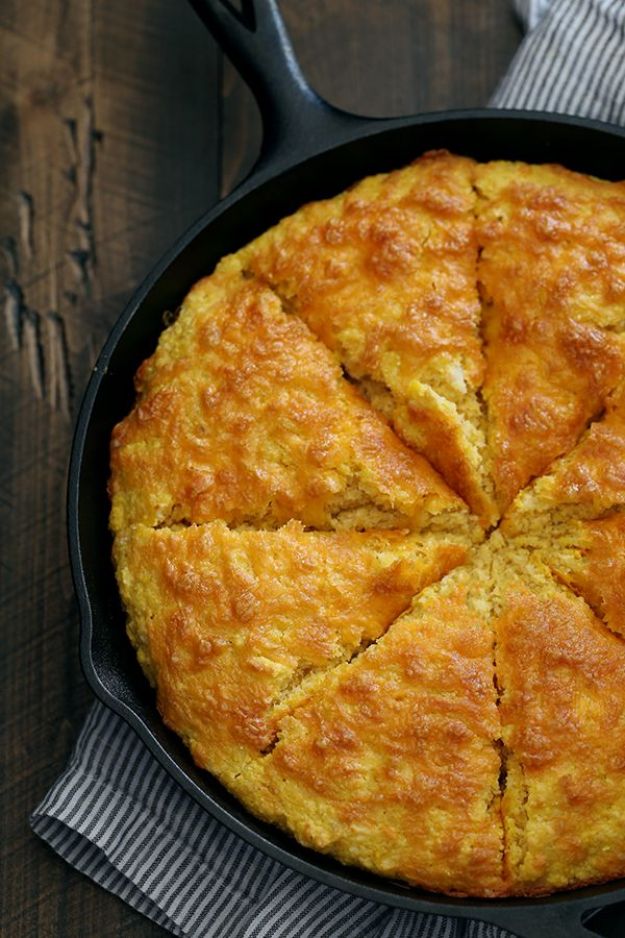 19. Roasted Brussels Sprouts, Cinnamon Butternut Squash, Pecans, and Cranberries
20. Fall Harvest Power Bowl With Spiced Maple Tahini Dressing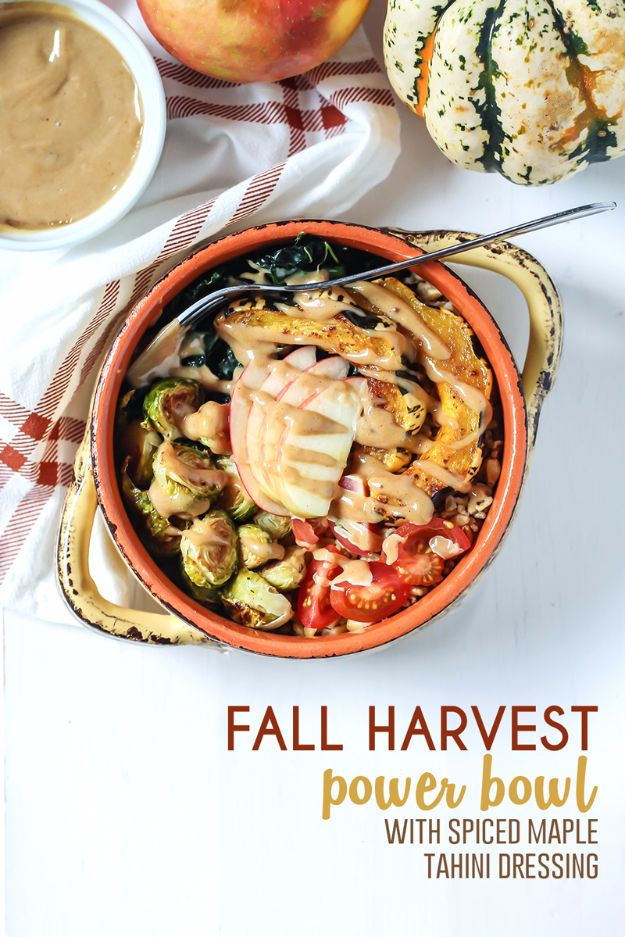 21. Cilantro Lime Shrimp Scampi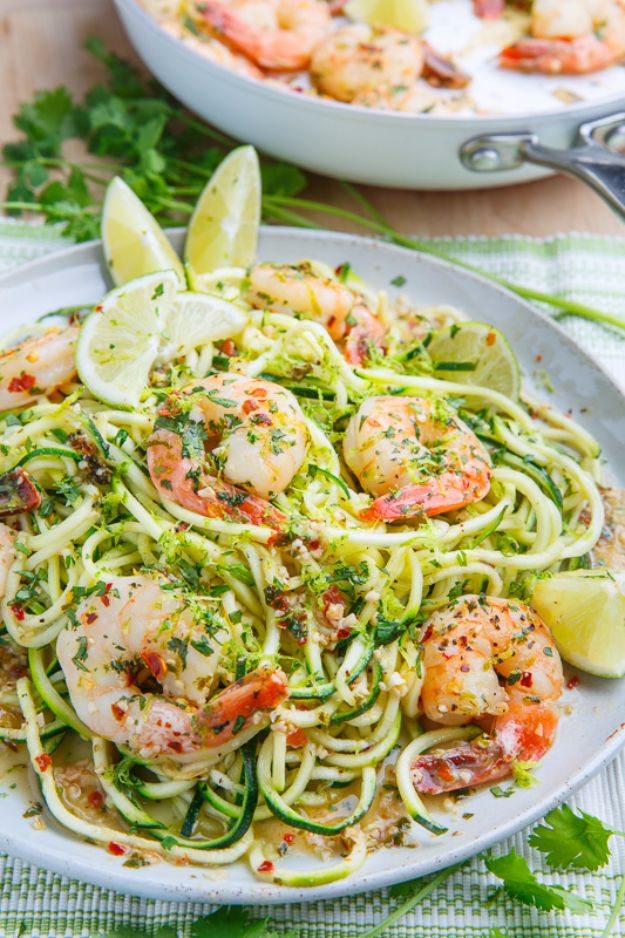 22. Harvest Cobb Chicken Salad With Honey Apple Cider Vinaigrette
23. Gluten And Dairy Free Chicken And Dumplings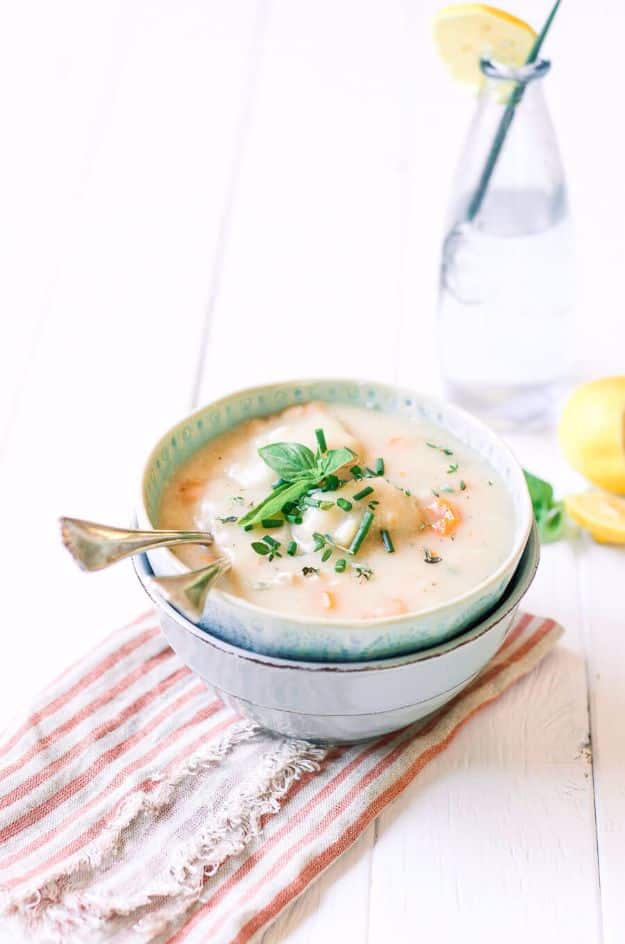 24. Balsamic Garlic Roasted Green Beans And Mushrooms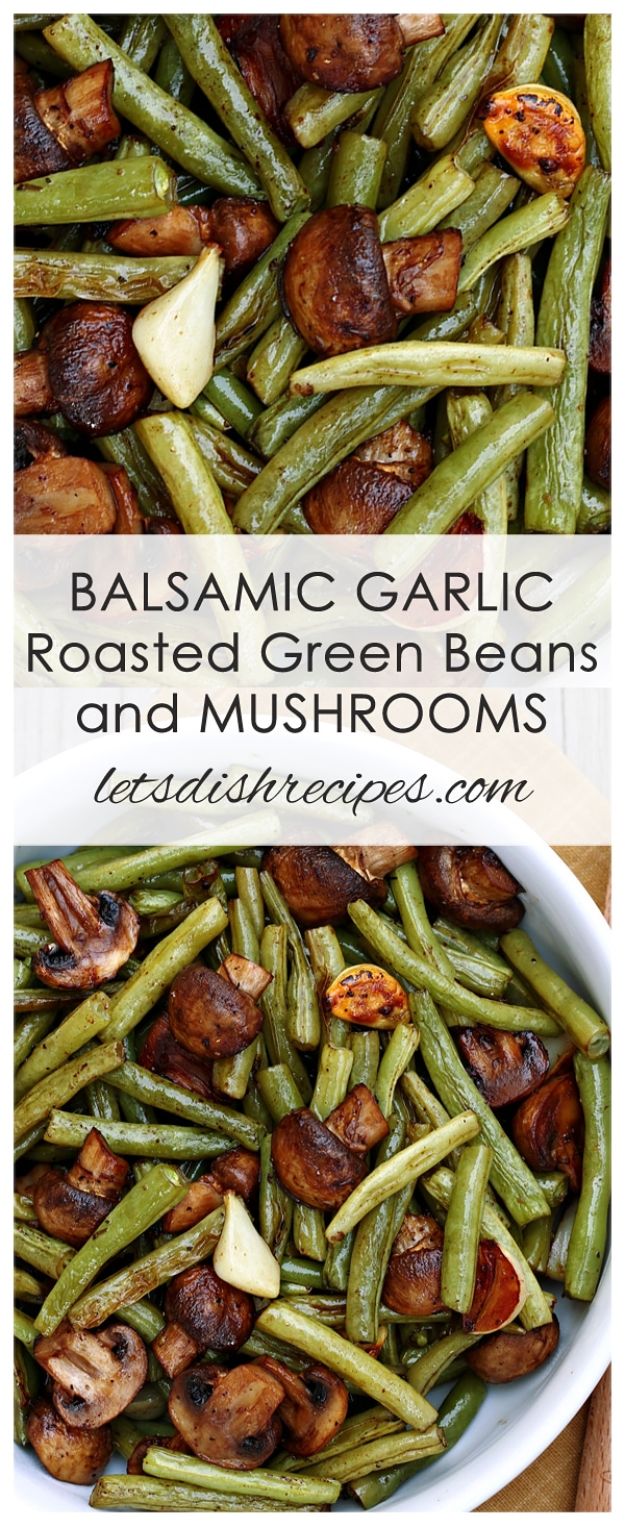 25. Maple-Glazed Chicken with Sweet Potatoes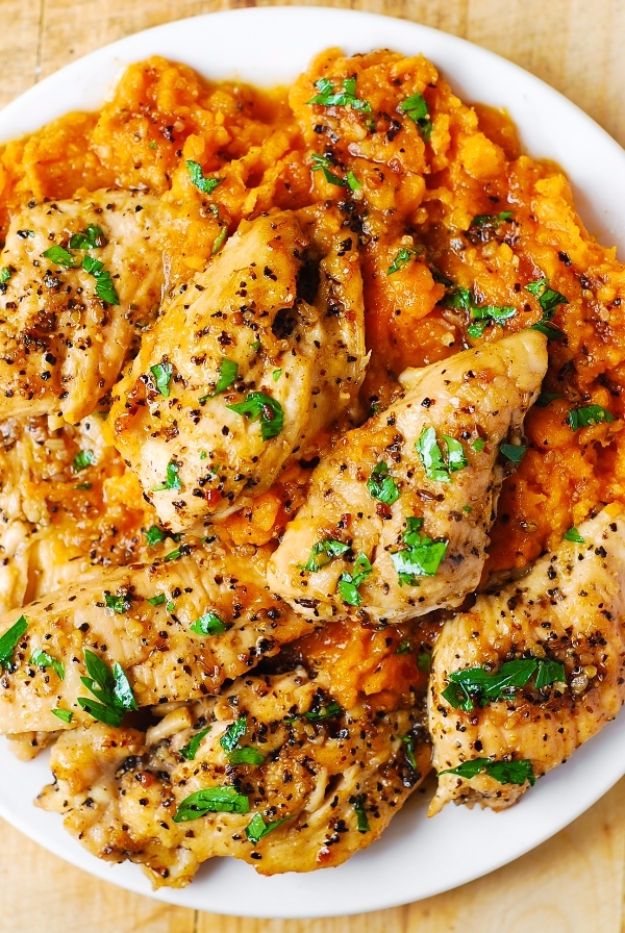 26. Maple Salmon Sheet Pan Dinner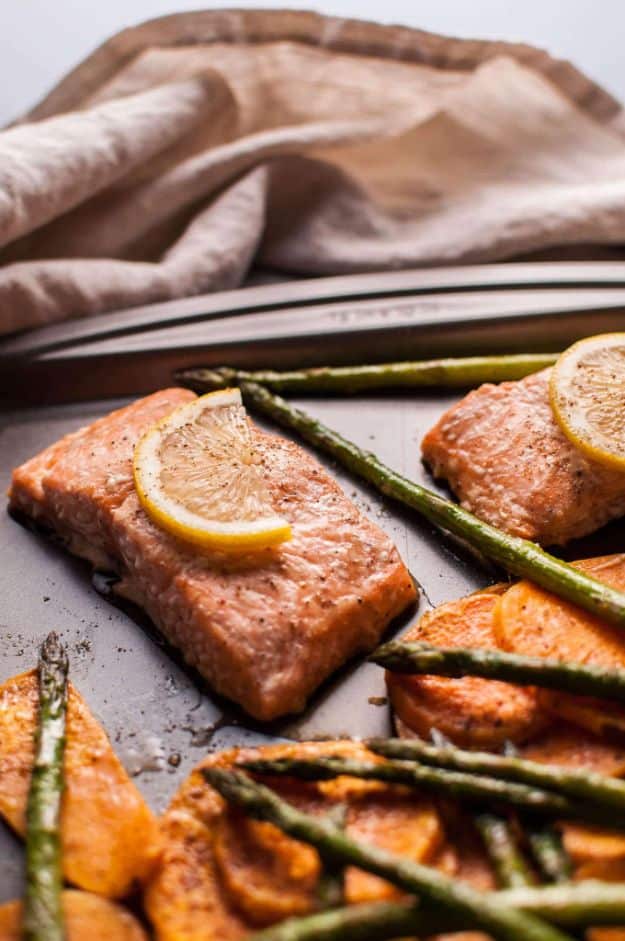 27. Holiday Roasted Vegetables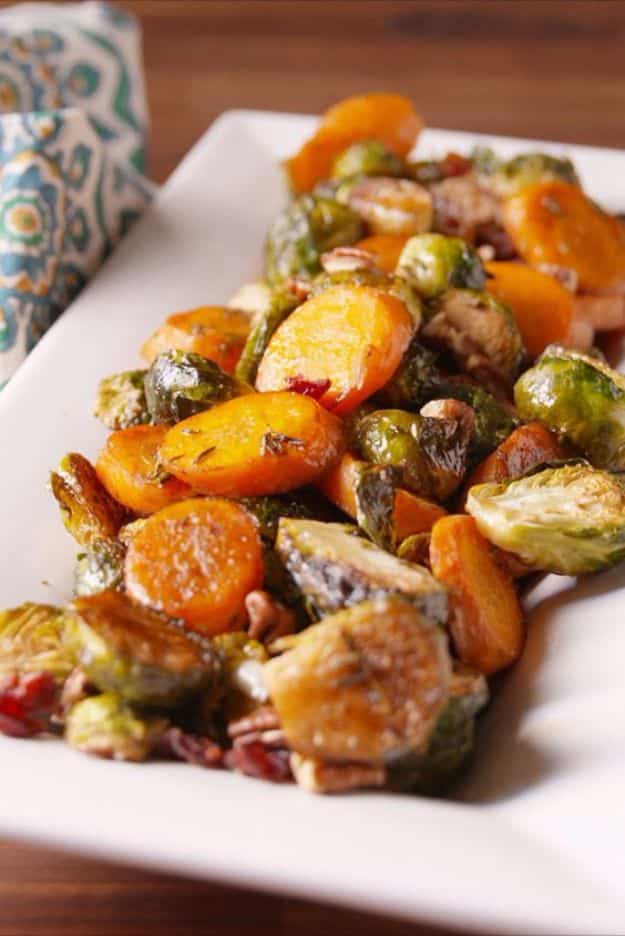 28. Chicken Pot Pie Soup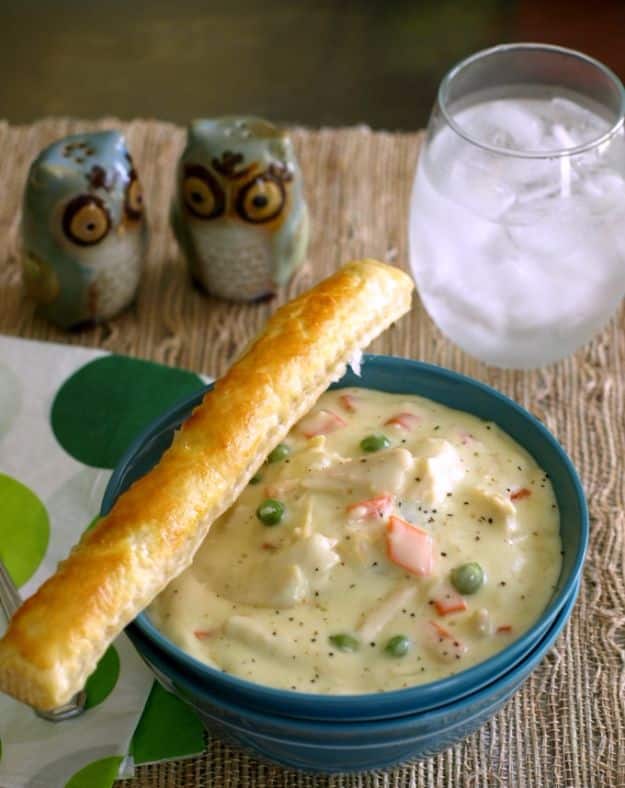 29. Rich And Creamy Vegan Pumpkin Pasta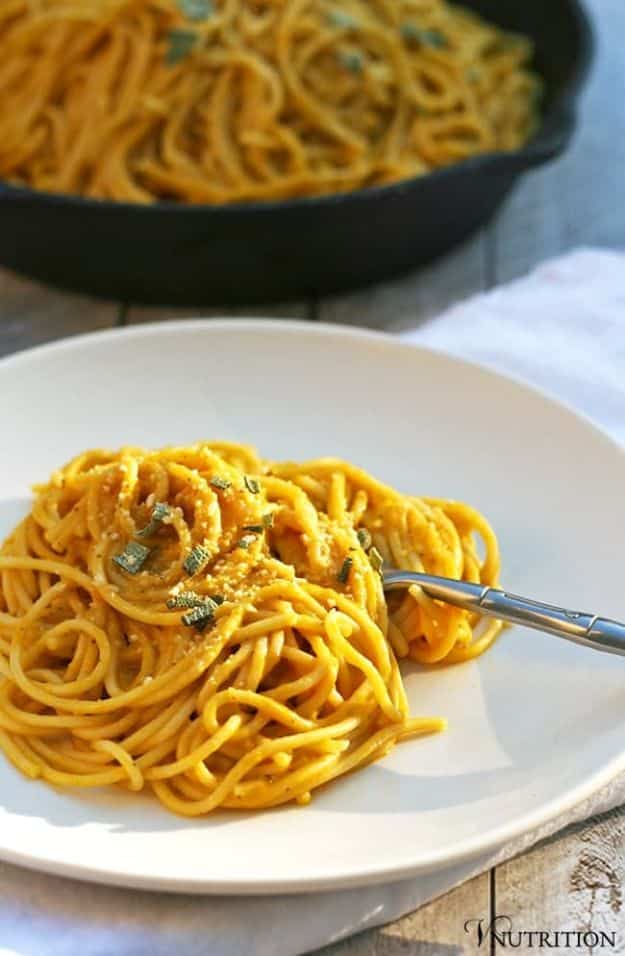 30. Slow Cooker Mashed Potatoes And Cranberry Mushroom Sauce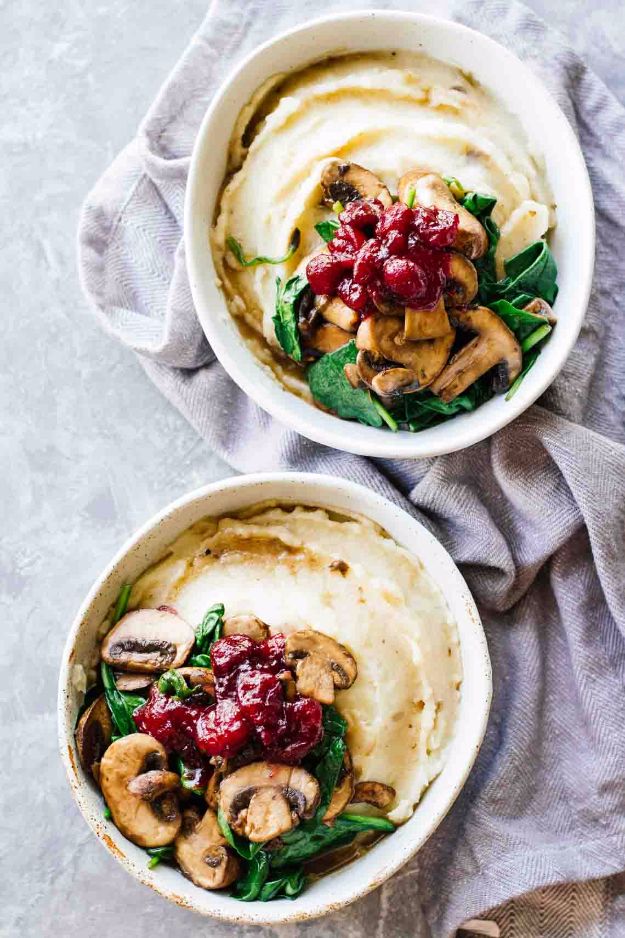 31. Sweet Potato, Squash and Kale Buddha Bowl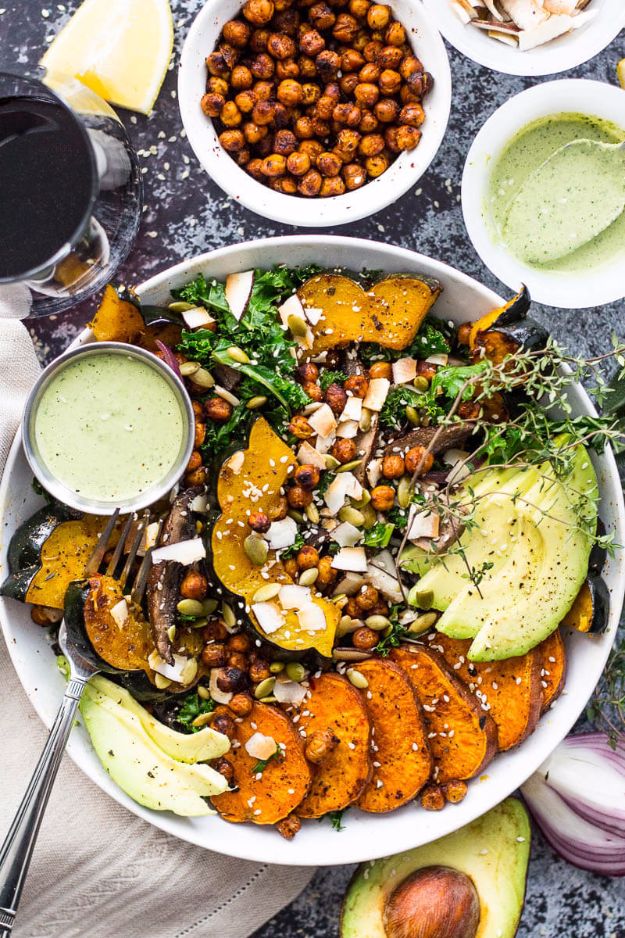 32. Skillet Chicken Pot Pie
33. Healthy Green Bean Casserole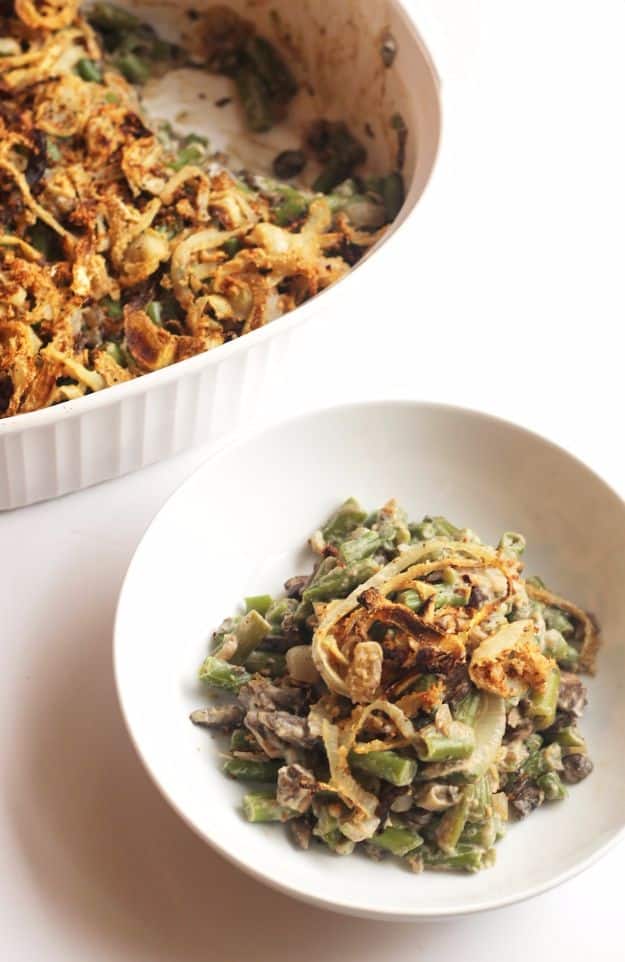 34. Instant Pot Chili Lime Steak Bowl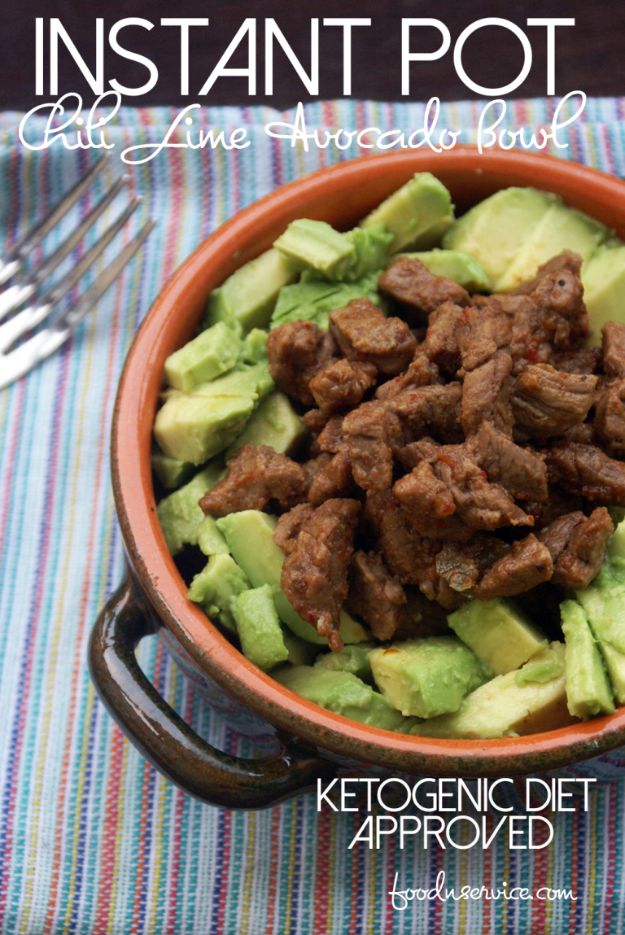 35. Best Ever American Goulash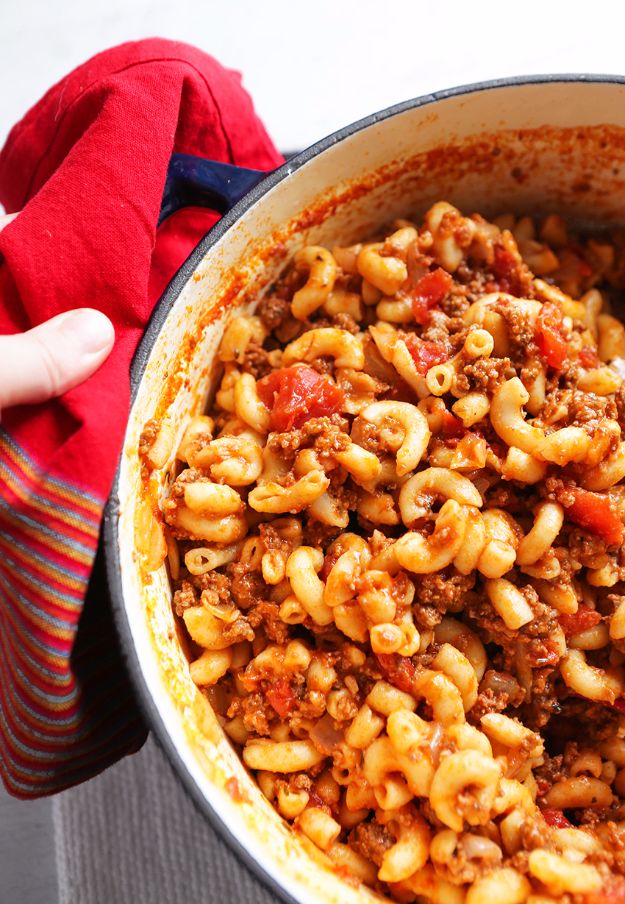 36. Roasted Mushroom Pot Pie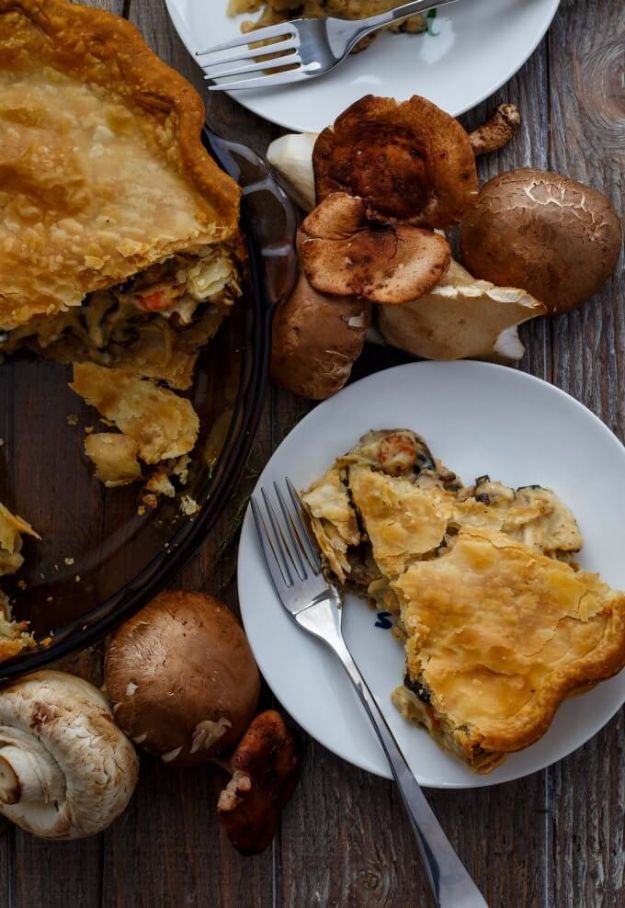 37. Olive Garden Chicken Gnocchi Soup