The summer heat is now upon us and what better way to refresh yourself and quench your thirst than with this fun and delicious cold drunken melon balls! You can also serve this at parties, gatherings, special occasions, or even on an ordinary day. If you want to give this a try, too, then just follow this recipe by Divas Can Cook on YouTube and read the written instructions down below to learn how now. I hope you enjoy this recipe as much as I did.
Ingredients:
1 small piece of seedless watermelon
1 piece of cantaloupe
1 piece of honeydew melon
1 cup of pineapple juice
1 cup of raspberry vodka, or any fruit-flavored vodka of your choice
½ cup of triple sec
Directions:
Step 1
Slice the watermelon, cantaloupe, and honeydew melon in half, then remove the seeds from the cantaloupe and honeydew, and start scooping out the flesh using a melon baller. Place them in a shallow container, then add the pineapple juice along with the raspberry vodka and triple sec to the fruit, and gently toss them together to combine.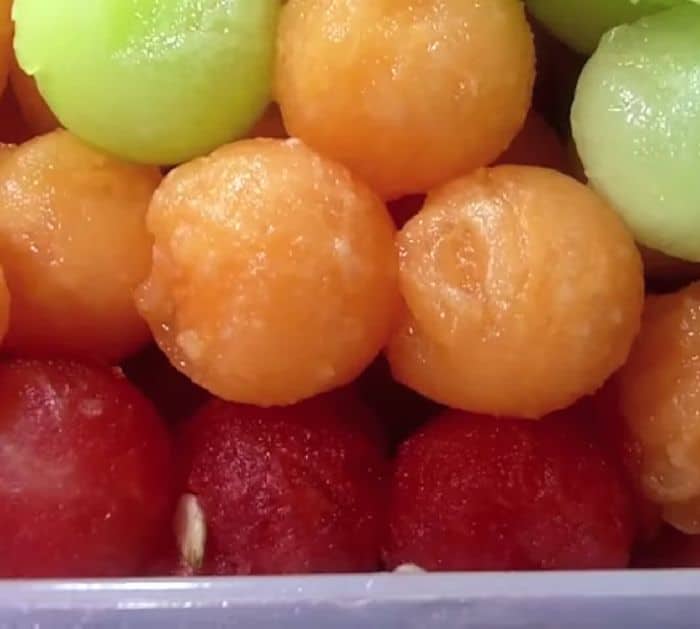 Step 2
Arrange the fruit balls properly so that they are submerged completely in the juice mixture, then cover the container with the lid, and put them in the refrigerator. Allow them to sit there until the fruit balls are super cold and partially frozen or just chill them for a few hours if you don't want them partially frozen, then serve in cute serving bowls or cocktail glasses, and enjoy!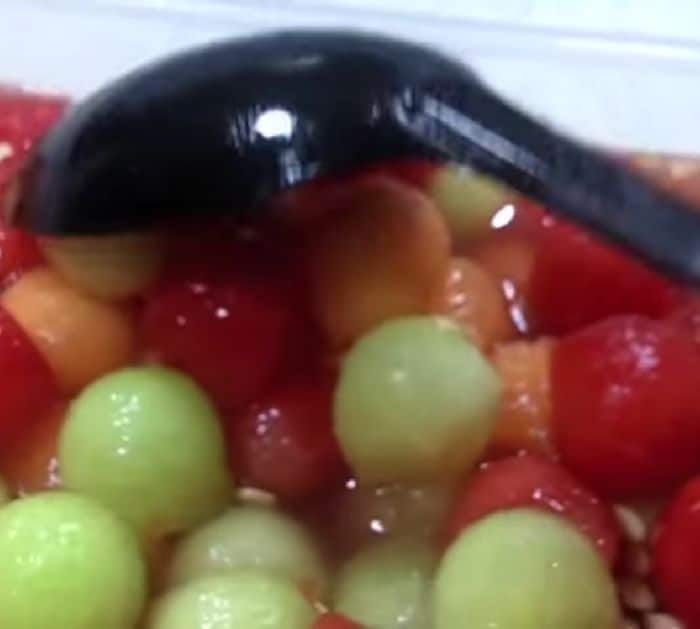 *Thanks to Divas Can Cook via YouTube for all images used here. If you loved this recipe, then you'll surely love her other video tutorials too, so give her channel a visit and subscribe!
Easy & Refreshing Cold Drunken Melon Balls Recipe