These have got to be one of the best and easiest crockpot ribs recipes I have ever tried, and I have tried a lot before. There are many video tutorials and recipes all over the internet, but this one by All Wings Everything on YouTube is one of my favorites because aside from the fact that it looks incredibly delicious and tastes equally mouth-watering is that it is super easy to make and requires only a few simple ingredients.
Ingredients:
1 slab of ribs
2 tbsp of dried minced onion
1½ cups of BBQ sauce
1 tbsp of Worcestershire sauce
2 tsp of liquid smoke
½ cup of brown sugar
2 tsp of salt
1½ tsp of black pepper
1 tbsp of garlic powder
¼ to ½ cup of yellow mustard
1½ can of Dr. Pepper
5 tbsp of butter
Directions:
Step 1
Line a baking sheet with aluminum foil, then place the slab of ribs and brush them all over with yellow mustard until both sides are completely covered, and pat them down with brown sugar on both sides. In a small mixing bowl, add the garlic powder, black pepper, and kosher salt, then mix them all together until uniform and well combined, and sprinkle the seasoning all over the ribs making sure both sides are evenly coated. Grease the crockpot well on the bottom and the sides, then place the seasoned ribs and add the dried minced onion all over the top.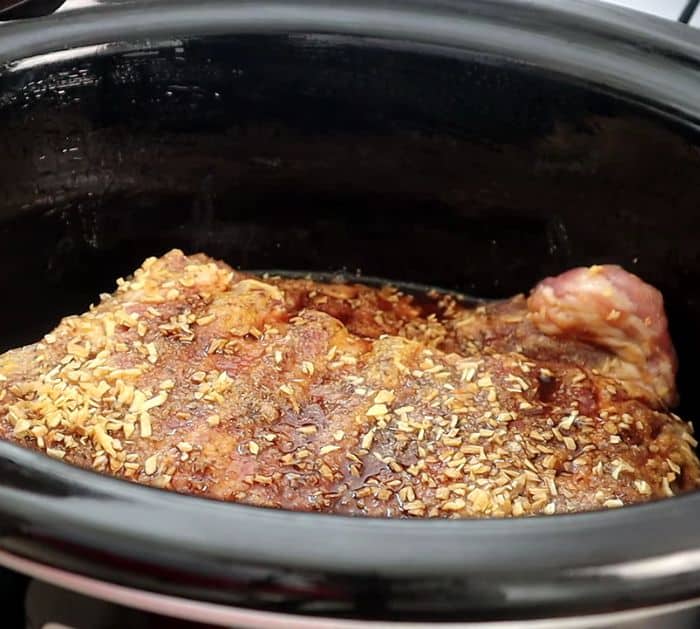 Step 2
Pour the liquid smoke, Worcestershire sauce, BBQ sauce, and Dr. Pepper, then add a few tablespoons of butter, and cover the crockpot with the lid. Cook the ribs over a high setting for about 4 hours or over a low setting for about 6 to 8 hours, then remove them from the pot and transfer them to a baking sheet lined with aluminum foil. Preheat your oven to 400 degrees, then put the baking sheet with the ribs on the broiler, and let them cook for about 3 minutes. After broiling, let them sit for about 3 minutes before cutting, then serve, and enjoy!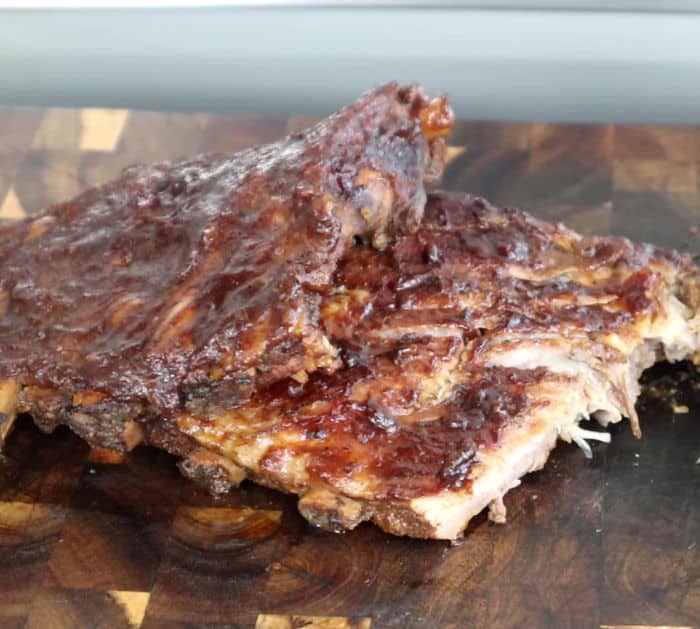 *All these images are credited to All Wings Everything via YouTube. Give his channel a visit and subscribe for more!
Tender & Juicy Dr. Pepper Ribs Crockpot Recipe