I have only started to work on my garden and thought that it is missing a function that will make watering the plants easier for me. That's when I browsed online for some tips and tutorials or any inspiration that I can find and try to do at home. I stumbled upon this video tutorial by Yuri Ostr on YouTube and I was immediately intrigued because of how easy and simple this idea is. You don't even have to spend a lot of money on this and you can install several sprinklers in your garden or yard quickly. Plus, you only need some empty plastic bottles to make this work which I happen to have a lot in my house. If you want to learn how to make this, then go ahead and read the instructions below, and watch the video tutorial as well.
Materials:
An empty plastic bottle
Drill
Thin metal rod
Hose
Hose attachments
Directions:
Step 1
Grab an empty plastic bottle, then drill small holes all over the bottom half, the smaller the holes, the high the pressure of the water. Screw in the hose attachment to the mouth of the bottle, then attach the other end to the hose and tighten the lock in place.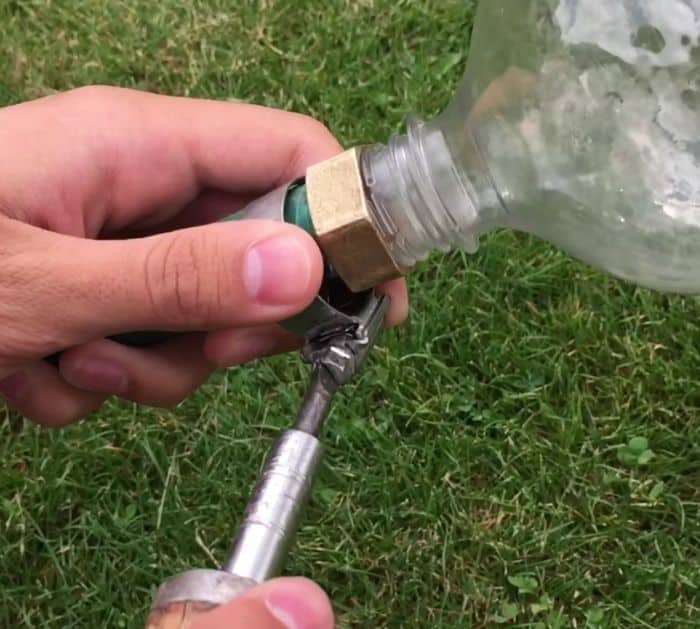 Step 2
Take the metal rod, then shape one end into a coil-like shape that would fit the bottle in so that it hangs, and then insert the bottle as shown in the video. Insert the metal rod down the soil on the area where you want the sprinkler to be, then open the water, and you're done!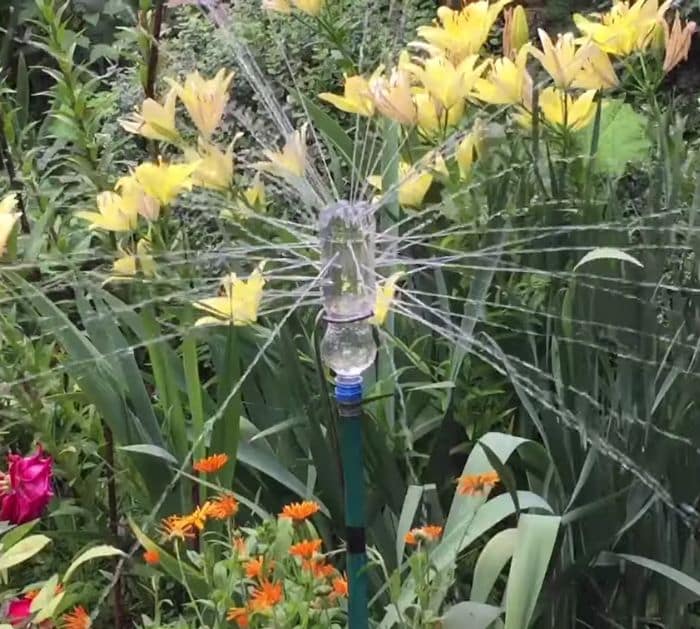 *Thanks to Yuri Ostr via YouTube for all images used here. If you loved this idea, then you'll surely love his other videos too, so give his channel a visit and subscribe!
How to Make a DIY Garden Irrigation System With a Plastic Bottle