I never thought that making a DIY flower can be so easy until I found this video tutorial by MAHONI DIY on YouTube. It was also very fun to make and I'm sure that it would make a great gift, too. I made a few flowers and used them as decor and I also tried using different satin ribbons to have assorted colors of flowers.
Materials:
4cm (1.5″) wide satin ribbon, for the flower
2.5cm (1″) wide satin ribbon, for the leaf
0.6cm (¼") thin sheer ribbon, yellow and green
Floral wire
Tissue
Scissors
Hot glue gun and glue sticks
Paper
Pencil or pen
Lighter
Directions:
Step 1
Cut 2 pieces of the satin ribbon for the flower into 10cm or 4 inches long, then dab hot glue along the longer side of one piece, and adhere it to the other piece. Create a template on paper as shown in the video, then fold the ribbon in half, and hold it together with a pin. Lay the folded paper template on top matching the folded edges together, then cut the shape around, and open the petal.
Step 2
Seal the edges of the petal by heating it with a lighter and make sure to do this carefully, then cut the tissue into 3.5cm or 1.5-inch squares, and wrap it around the top of a floral stem as demonstrated in the video tutorial. Make sure to hot glue them in place, then wrap and adhere the yellow sheer ribbon around the tissue part until covered, cut off the excess, and heat it up to seal in place.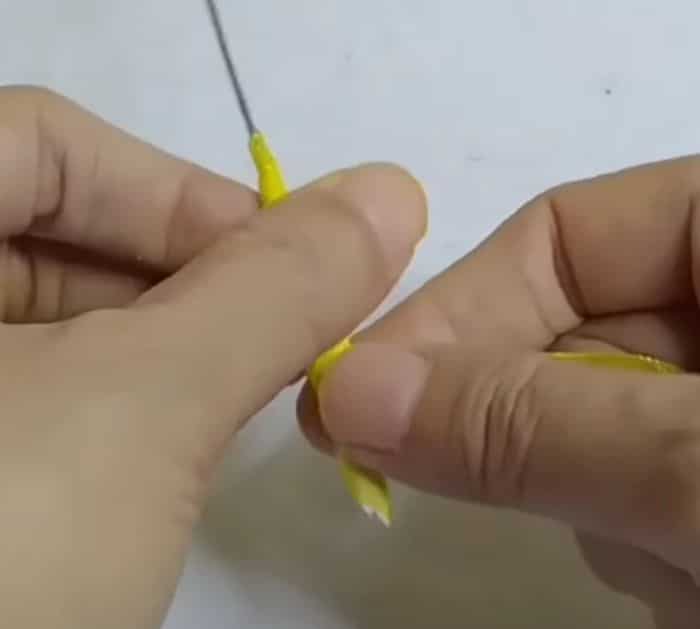 Step 3
Attach the edges of the petal together at the center of the yellow bud with hot glue, then roll the edges backward heating it up with the lighter, and keep on repeating until desired shape. Create the leaf, cut off the excess stem, then wrap the stem of the flower with green ribbon, place the leaf, and continue to wrap the ribbon all the way down until covered.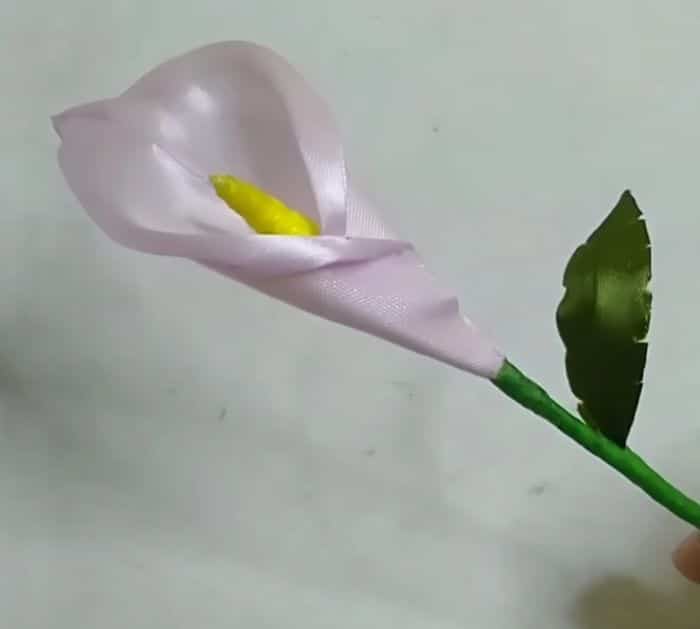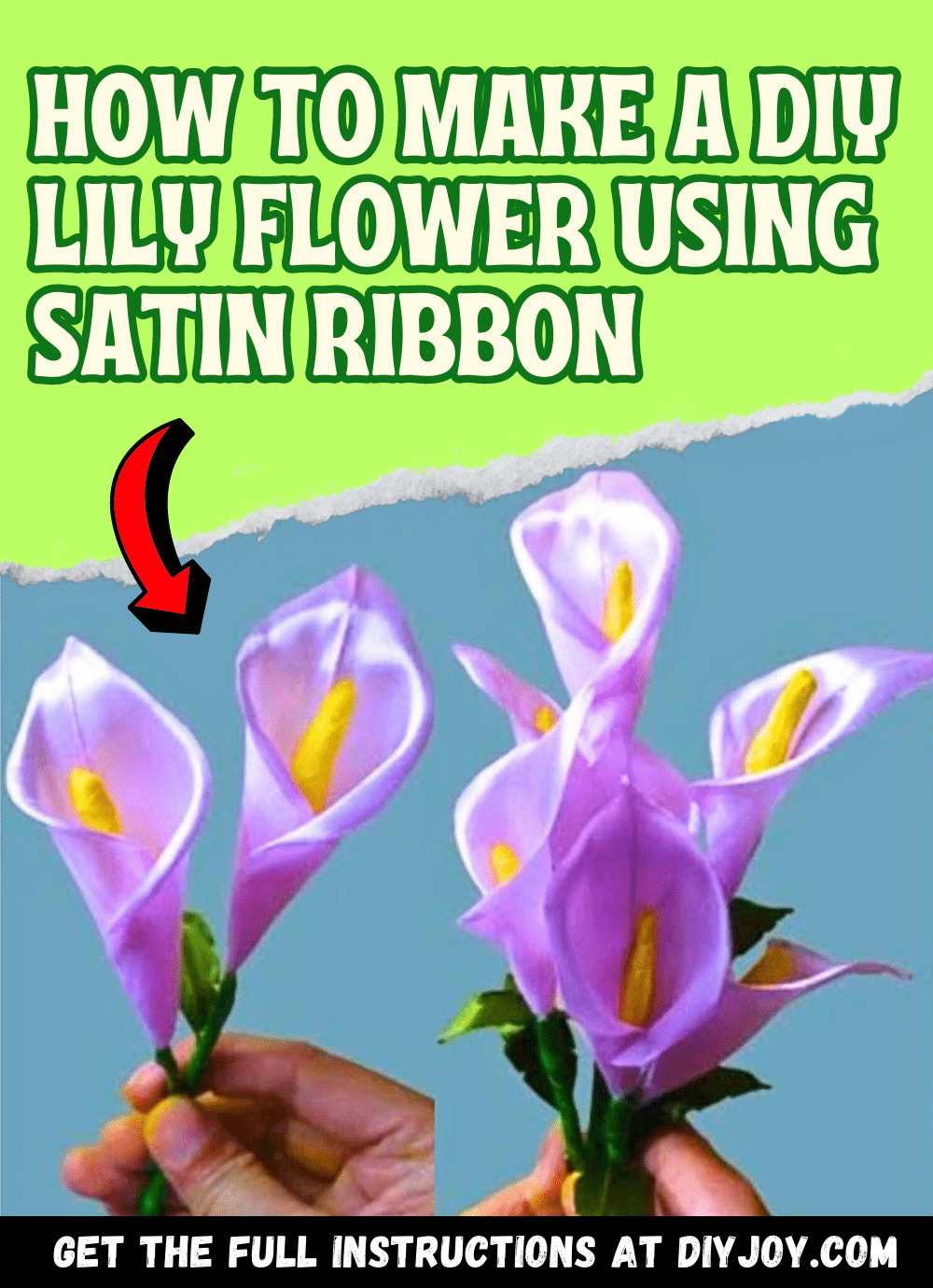 *All these images are credited to MAHONI DIY via YouTube. Give her channel a visit and subscribe for more!
How to Make a DIY Lily Flower Using Satin Ribbon