Instead of placing your fruit in small baskets or letting them just lay all over your kitchen counter, organize them with this space-saver fruit holder! You can put lots of fruit or vegetables in this holder which offers more space than your usual basket, plus, you can place this fruit holder anywhere you want because it doesn't consume too much space nor is it shaped awkwardly. If you want to learn how then watch this video tutorial by Homedit on YouTube and follow the easy step-by-step instructions written down below.
Materials:
9 pieces of lumber @ 15cm (15.9″) x 45cm (17.7″), for the shelves
6 pieces of lumber @ 15cm (15.9″) x 19cm (7.4″), for the sides
2 pieces of lumber @ 10cm (3.9″) x 80cm (31.4″), for the stand
4 pieces of lumber @ 4cm (1.5″) x 20cm (7.8″), for the feet
Drill and screws
Miter saw
Pencil
Wood stain
Directions:
Step 1
Grab three shelf lumber pieces, then lay two of them standing on their long sides, and place one on top of them making sure they are properly aligned as shown in the video. Pre-drill holes along the sides, then attach the screws and then attach lumber pieces for the sides of the shelf. Repeat the same process with the rest of the shelf and side pieces, then lay the lumber for the stand diagonally on the side of one shelf, and line it up before cutting the excess off repeating the same step on the other lumber.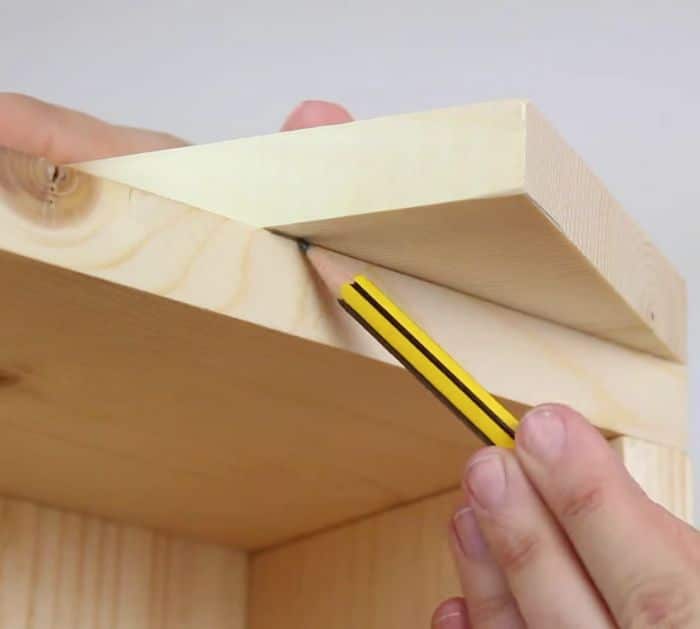 Step 2
Stain all of the wood pieces including the shelves, then once dry, attach the small feet lumber pieces on the front and back of the lower or straight edges as shown in the video, then install the shelves along the stand making sure they are about 27cm (10.6″) apart, and see to it that the feet of the stand are at the bottom.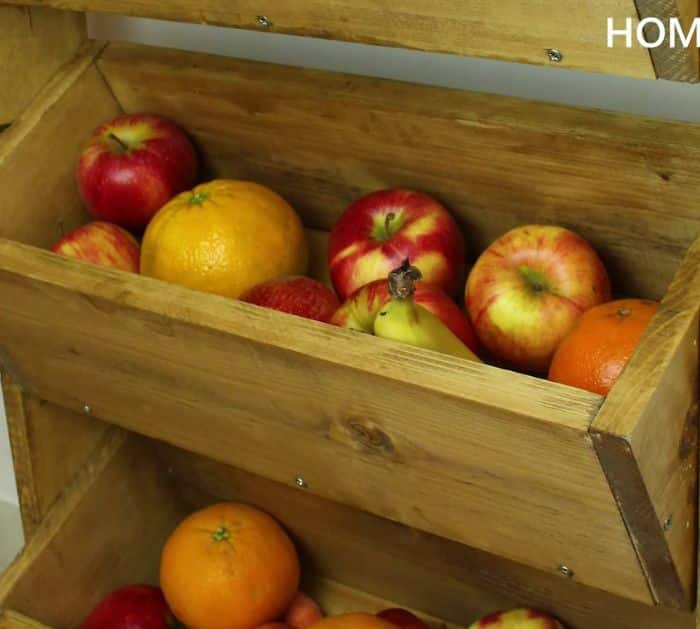 *All image credit belongs to Homedit via YouTube. Follow and subscribe to their channel for more!
How to Build a DIY Market-Style Wooden Fruit Holder