Giving gifts feels good to both the giver and the receiver alike, especially when it's for a loved one. Today, you will learn how to make a simple yet touching gift idea with this video tutorial by Experimenting Things on YouTube without having to buy anything expensive. This is so much better than store-bought items because of the message and intent that this gift possesses, this is a great gift to give to your parent, sibling, or husband that they will surely appreciate.
Materials:
A4 paper
Cardboard
Popsicle sticks
Scissors
Glue
Hot glue gun and glue sticks
Pencil and eraser
Pen
Paint
Paintbrush
Beads, decorative rocks, or anything that you want for texture
Directions:
Step 1
Fold an A4 paper in half crosswise, then draw a half heart on the fold, and cut the shape out. Open the paper, then lay it on a cardboard, and trace the shape. Draw a heart shape inside about 1 inch smaller, then draw a straight line at the bottom of the heart about 1 inch thick as shown in the video, and then start writing and drawing a styled word "DAD" beside the heart. Cut out the heart as well as the letters nicely, then apply glue all over, and sprinkle the decorative rocks, beads, or anything that you want for texture. Lay another cardboard on top, then press it down nicely to compress, and allow it to dry for about 24 hours.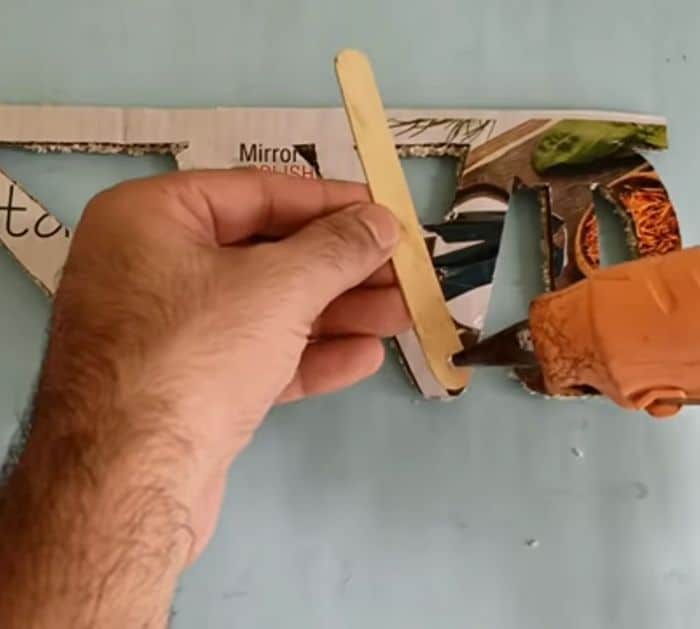 Step 2
Once dry, flip it over, then use popsicle sticks or cardboard strips for the joints of the sign and make it stronger, and attach them using hot glue. Once the glue has dried, start painting the sign with whatever color that you want, then allow it to dry completely, and then trace the inside of the heart on a piece of paper. Add about a 1-inch allowance around the sides of the drawn heart, then cut it out, and erase the lining. Write any message that you want in the middle of the heart, then spread some glue around the edges, and adhere it to the back of the heart sign. Press it down nicely using cardboard placed on top, then flip the sign over to its back, and attach the stand with hot glue as shown in the video.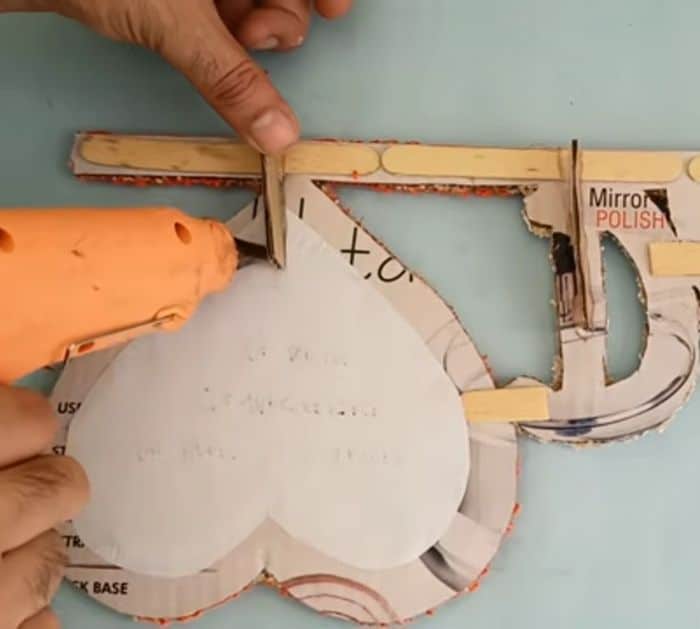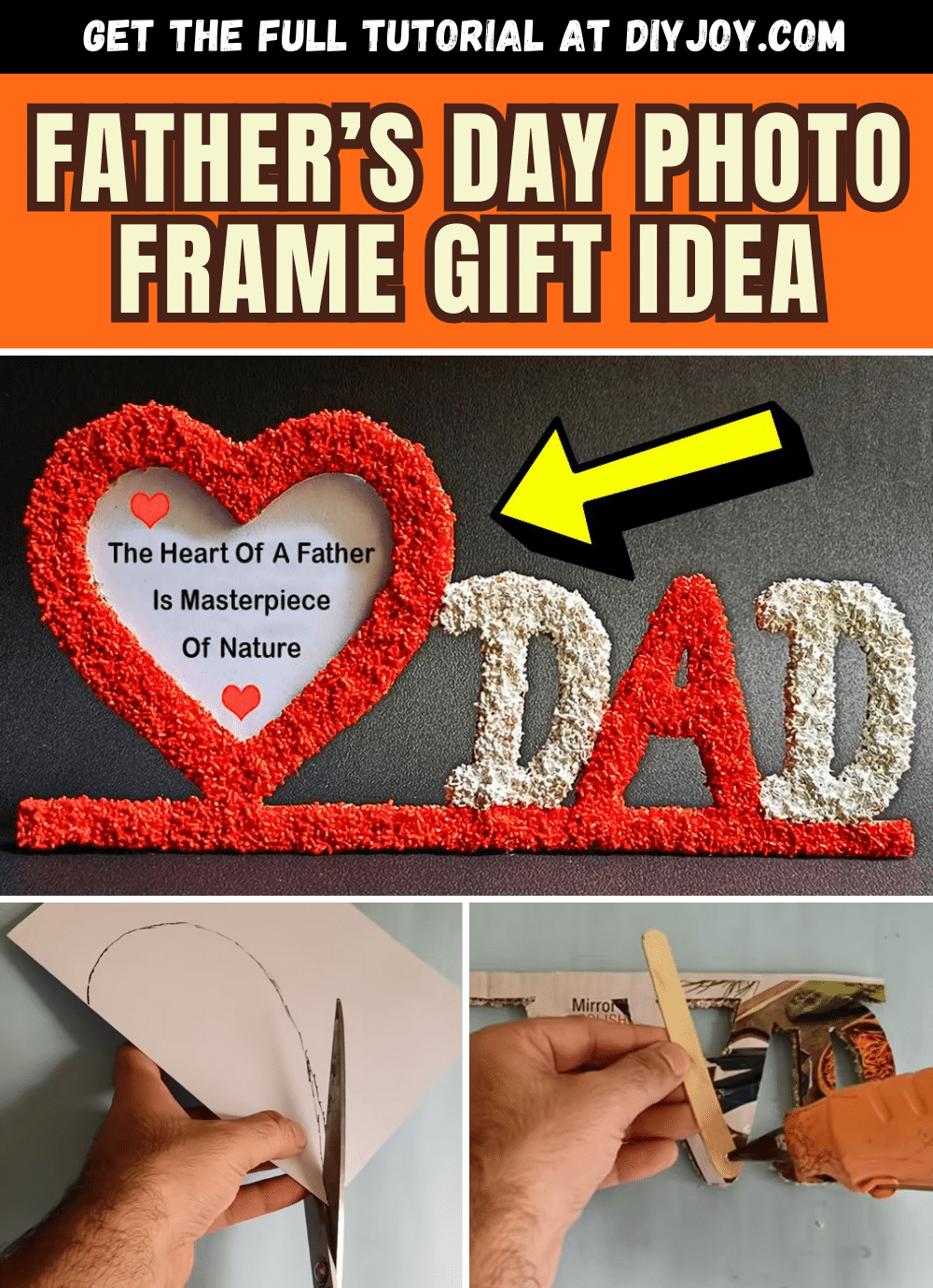 *All image credit belongs to Experimenting Things via YouTube. Follow and subscribe to his channel for more!
Simple Handmade DIY Father's Day Photo Frame Gift Idea