My cat loves sitting by the window and watching people, cars, and other animals pass by, but she loves bathing in the sunlight as well, and I thought that maybe she'd love a cozy and comfortable bed that she can sit on or even sleep in that is placed by the window. Luckily enough, it wasn't hard to find a project that I could do that is both easy and inexpensive because Homedit on YouTube has exactly what I needed.
Materials:
A sturdy wooden tray, store-bought or DIY
4 eye hooks
Rope
Sharp knife, to cut the rope
Stick-on pads
6 suction cups hooks
Cushion
Drill
Directions:
Step 1
Find a sturdy wooden tray that has thick sides or build one on your own, then attach the eye hooks along the front long side of the tray as shown in the video, and then drill two large holes in the bottom of the other longer side opposite the hooks. Once done, flip the tray over, then insert the ropes through the hole in a loop making sure that the loose ends are at the bottom, and make a knot pulling them tightly.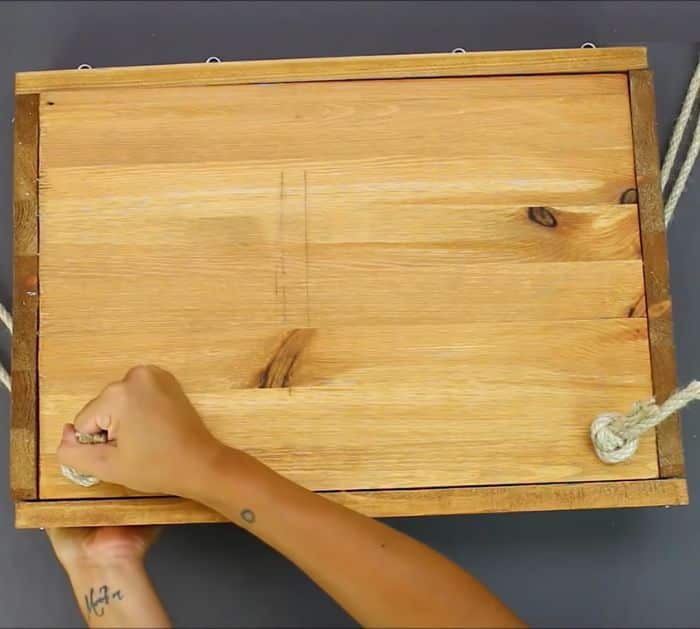 Step 2
Find a small cushion that can fit inside the tray, then adhere the stick-on pads on the back of the pillow, and place them inside the tray pressing them down nicely until completely secured and adhered. Attach four suction cup hooks to the window making sure to position them to match the eye hooks on the tray, then attach the two remaining suction cup hooks at the top to match and hang the two rope loops, and then hang the cat window seat nicely.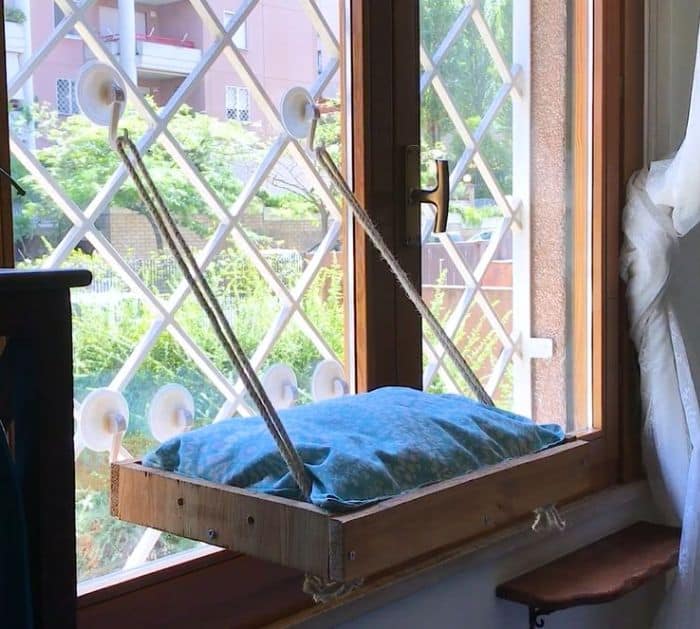 *All these images are credited to Homedit via YouTube. Give their channel a visit and subscribe for more!
How to Repurpose Wooden Tray Into DIY Cat Window Seat