If you own a dishwasher then you should know that you can put all items in it because they can either break your dishwasher machine or the other way around. Moreover, although there are a couple of items that are dishwasher-safe, you can still not feel at ease because there are still factors that you might have to consider. Learn which items are those with these compilations by Clean My Space on YouTube.
Items:
Insulated cups or containers
Small appliances
Cast iron
Stemware
Plastic containers
Knives
Sponges
Details:
1.) Insulated cups or containers – the dishwasher can affect the vacuum seal on your insulated cups, or tumblers, which will result in it failing to keep the hot or cold remain the same temperature for long hours.
2.) Small appliances – there are small appliances that are claimed to be dishwasher-safe, but they can still wear out the item faster, and eventually, you will have to replace those items because they won't work the same way as before.
3.) Cast iron – first off, make sure to not use soap when cleaning your cast-iron pan, but most importantly, don't put them in the dishwasher because they could get rusty. Wash them by hand with some water while still warm using a cloth scrub.
4.) Stemware – these types of glass are delicate and skinny, they can also get knocked around during the process of washing them which can result in them becoming even more fragile and breaking easily.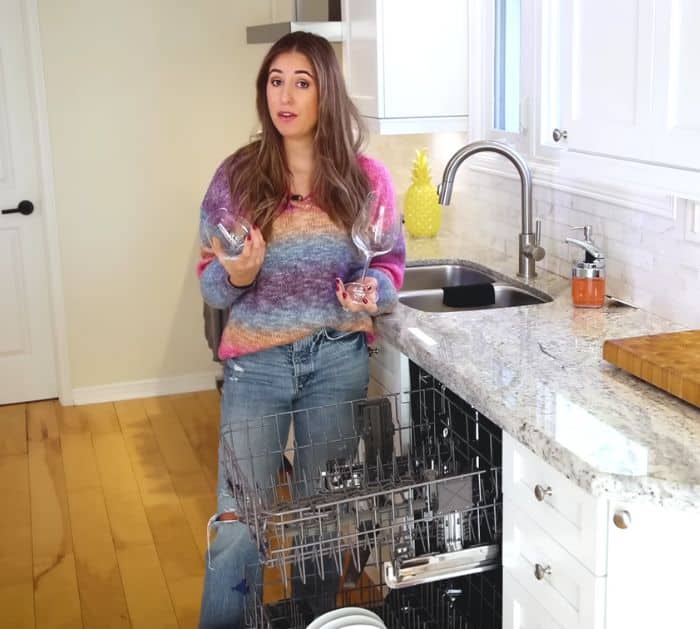 5.) Plastic containers – washing plastic containers in the dishwasher may cause some white marks to appear over time and it may be difficult to get rid of them. The heat can also melt the plastic and may cause its shape to get warped.
6.) Knives – small knives are fine to wash in the dishwasher, however, anything that is too large to go in the basket should be washed by hand. The reason being they can get knocked around during the process which can cause their edges to become dull.
7.) Dishwasher taste – make sure to not wash any straws, bottles, or any other container with a lid that you will pour a drink in because the taste from the dishwasher may linger and can affect the flavor of whatever's inside.
8.) Sponges – cellulose style sponge can not be cleaned completely and the glue that binds together the webbing to the sponge may melt during the process, this will then ruin the sponge and render it useless.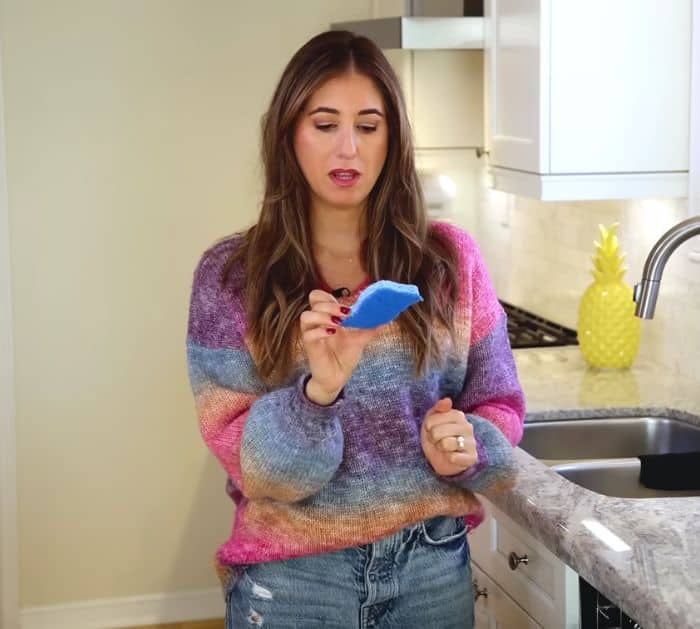 *All image credit belongs to Clean My Space via YouTube. Follow and subscribe to her channel for more!
8 Items You Should Never Put In The Dishwasher