Tired of eating plain cheese toast in the morning? Why not try something new? Upgrade your breakfast with this easy delicious pizza toast recipe by Easy Peasy Pan on Youtube. Everyone will surely get hungry when they see this yummy snack. It's super simple to make and won't even take you more than 5 minutes to prepare. This is great for busy or lazy mornings when you don't have much time. Read on or watch the video below for full instructions.
Ingredients:
2 slices of white bread
1 to 1 2/2 tablespoons of tomato or pizza sauce per toast
onion
red and green bell pepper
salt and pepper to taste
chili flakes (optional)
sausage (or whatever topping you like)
dried parsley
mozzarella cheese
butter (softened)
Instructions:
Step 1:
Dice the onion and bell pepper and place in a small bowl. Season them with salt, red pepper flakes (optional), and black pepper. Mix everything until well combined.
Step 2:
Prepare a baking sheet lined with parchment paper. Spread some butter on the bottom part of the bread slices and place them on the prepared sheet.
Step 3:
Add the tomato or pizza sauce on the top part of the bread slices. Make sure to spread them evenly.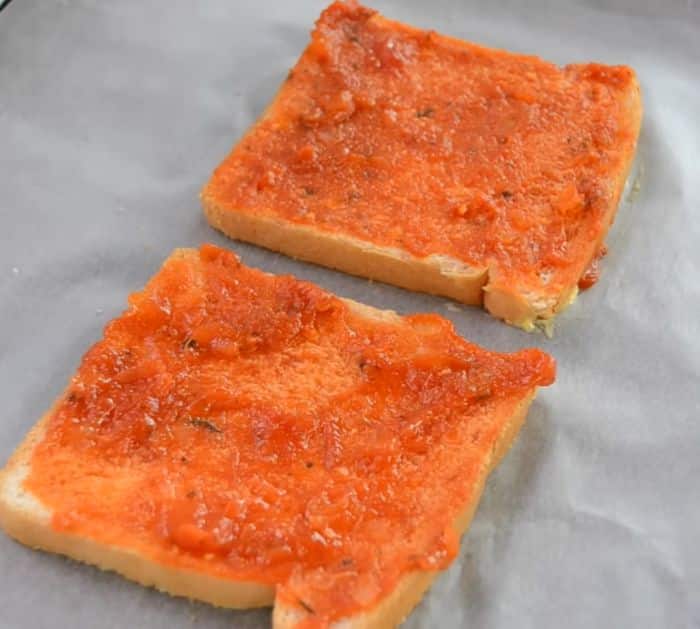 Step 4:
Add the onion and bell pepper mixture on top of each slice.
Step 5:
Add sausage slices to each piece of bread. You can also use ham, pepperoni, bacon, or any other preferred toppings.
Step 6:
Add mozzarella cheese on top of each slice and sprinkle with dried parsley.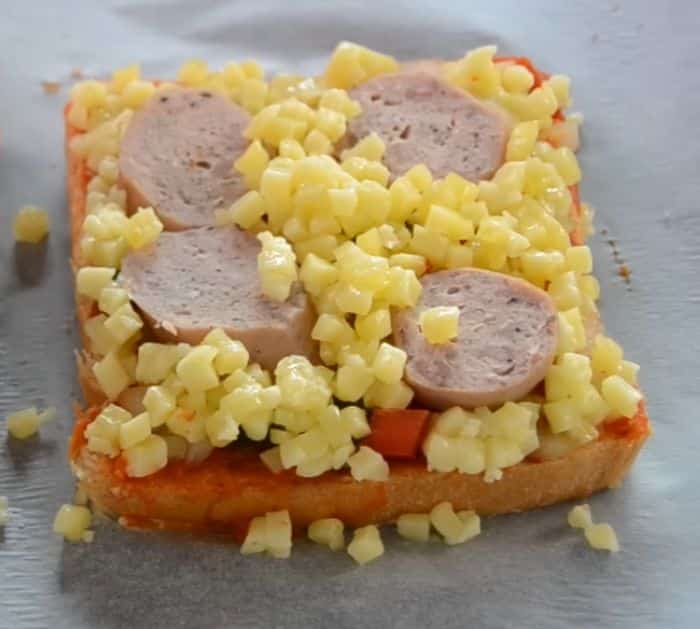 Step 7:
Place them in the oven at 356 degrees Fahrenheit for approximately 15 minutes or until the cheese is melted.
Step 8:
Remove from the oven and slice in half diagonally. Transfer to a plate then serve it while freshly baked. Enjoy!
Easy Delicious Pizza Toast Recipe