I've always wondered what else can I add to my garden to make it look more fun and whimsical, and I found this video tutorial by Poornima Hegde and I immediately knew that this is the right project I'm looking for! This art idea turns a simple stone into a super adorable honey bee that you can use to decorate your garden along with other painted stones. It is super easy and quick to do, plus, you only need 3 colors of paint and it will surely go a long way.
Materials:
Round stone or pebble
Black paint
Yellow paint
White paint
Paintbrushes
Directions:
Step 1
Make sure to wash the stone first and pat it dry before working on it to remove any dirt and rough texture that may ruin the application of the paint. Grab a paintbrush, then apply yellow paint all over the stone until completely covered, and allow it to dry before applying another coat to make the color pop up even more. Once the paint has dried, dab a clean paintbrush on black paint, then draw a curved line about 1/3 from the top as shown in the video, and let it dry before applying another coat to make the line bolder.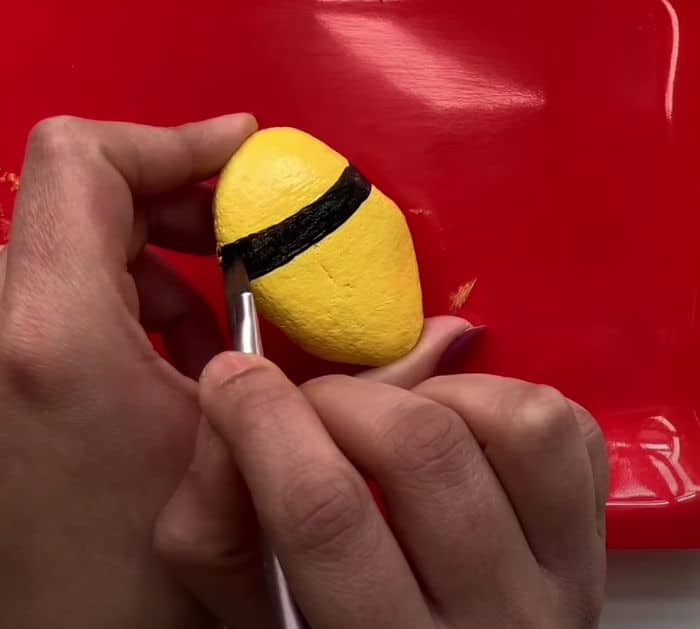 Step 2
Draw two more lines below the first one making sure that they are about ½ inch apart from each other, then let dry, and apply another coating. Dab the tip of the paintbrush's handle on white paint, then press it onto the upper yellow part of the stone, and using a very thin paintbrush, draw the wings at the center of the stone. Lastly, using black paint, draw the antenna and add details to the eyes, then allow it to dry completely, and you're done!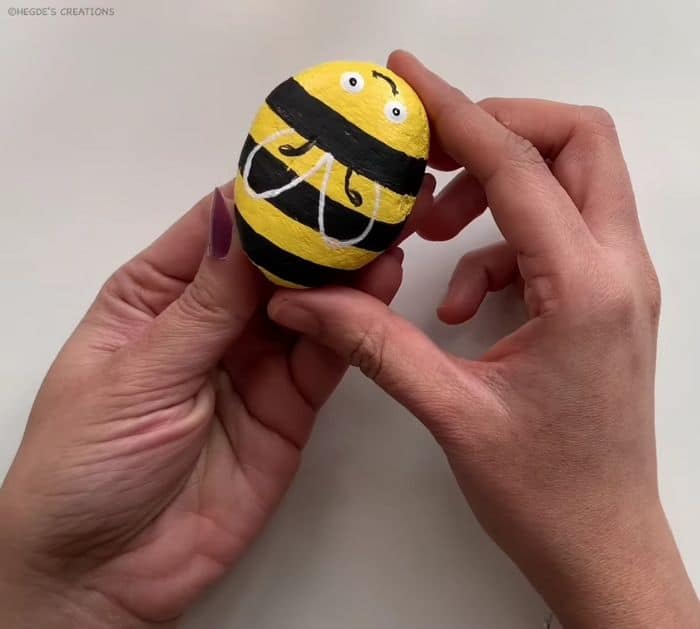 *All image credit belongs to Poornima Hegde via YouTube. Follow and subscribe to her channel for more!
Easy Cute Honey Bee Stone Painting Tutorial