Nothing is as delightful and yummy as holiday dessert recipes! But, you don't need to wait for a holiday to come to taste this delicious s'mores candy by The Slow Roasted Italian on YouTube because you make this any day and any time you want. What makes this even better is that, you can prepare this using your crock pot, just simply dump all of the ingredients, then wait for it to be ready, and assemble them into bite-sized pieces. So, what are you waiting for? Try this tasty treat now!
Ingredients:
5 ounces of honey roasted dry roasted peanuts
32 ounces of vanilla almond bark or white chocolate chips
12 ounces or approx. 2 cups of semi sweet chocolate chips
12 ounces or approx. 2 cups of milk chocolate chips
1 package of graham crackers, chopped into ½" pieces
4 cups of mini marshmallows
Directions:
Step 1
In a crockpot, add the peanuts, chocolate chips, and almond bark, then cover it with the lid, and let them cook over low temperature for about on hour making sure not to stir them. After an hour, give them a good stir, then continue to cook stirring every 15 to 20 minutes, and let them heat up until everything is nice and melted. Line your flat work surface with a long piece of parchment paper, then turn off the crockpot, and reserve half a cup of marshmallows and a quarter of a cup of graham crackers.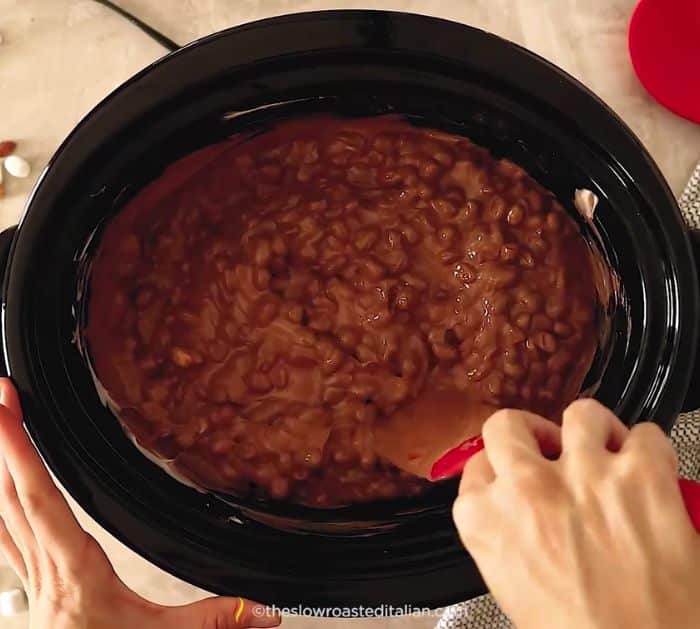 Step 2
Next, stir in the remaining marshmallows and graham crackers until coated, then scoop about a tablespoon of the candy mixture from the crockpot and into the parchment paper, and then press it down gently using the back of a spoon. Once you've scooped up all of the candy mixture, top each of them with mini marshmallows and graham cracker crumbs, then allow them to cool completely, and serve. Enjoy!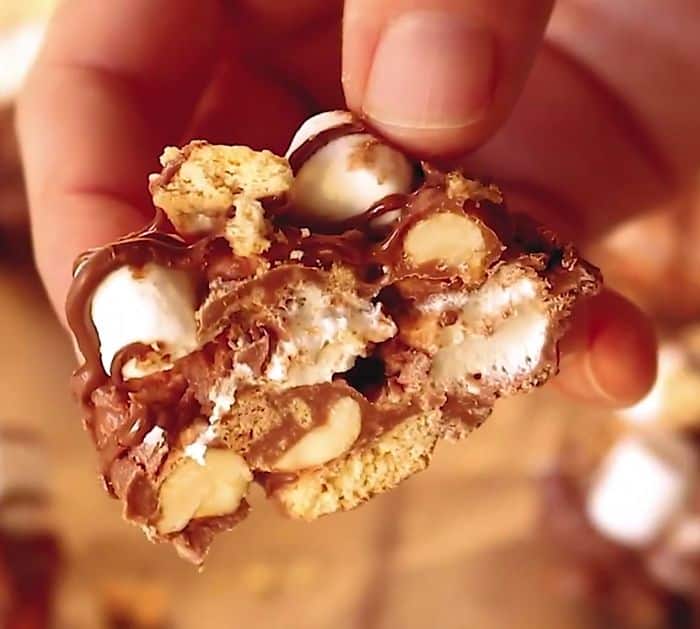 *These amazing images are all credited to The Slow Roasted Italian via YouTube. Check her other content and follow for more!
Easy Crock Pot S'mores Candy Recipe