If you want to level up the way you prepare and serve fried shrimp, then you must try this delicious recipe by Island Vibe Cooking on YouTube! This fun and exciting fried shrimp version is surprisingly delicious and uses Cheetos for its breading instead of breadcrumbs. This is also very easy to make and you can adjust the measurements of the seasoning to your liking, or if you want to spice it up even more, you can make it hotter than it already is by adding your favorite hot sauce. Read the instructions below and watch the video tutorial to learn how.
Ingredients:
Half a bag of Hot Flamin' Cheetos
16 shrimps
Creole seasoning
Garlic powder
Onion powder
Old Bay seasoning
Paprika
Salt
Egg
Whole milk or buttermilk
Hot sauce, optional
Flour
Directions:
Step 1
Put some Cheetos in a food processor or blender, then blend them until they turn into fine crumbs, scrape the sides before you continue to blend, and keep on adding a bit at a time until you've used up half a bag of Cheetos. Transfer the crushed Cheetos to a large mixing bowl and set it aside, then grab a separate bowl, and add the flour. Season the flour with creole seasoning, garlic powder, onion powder, old bay seasoning, paprika, and salt to taste, then add some crushed Cheetos, and stir them all together until combined and uniform.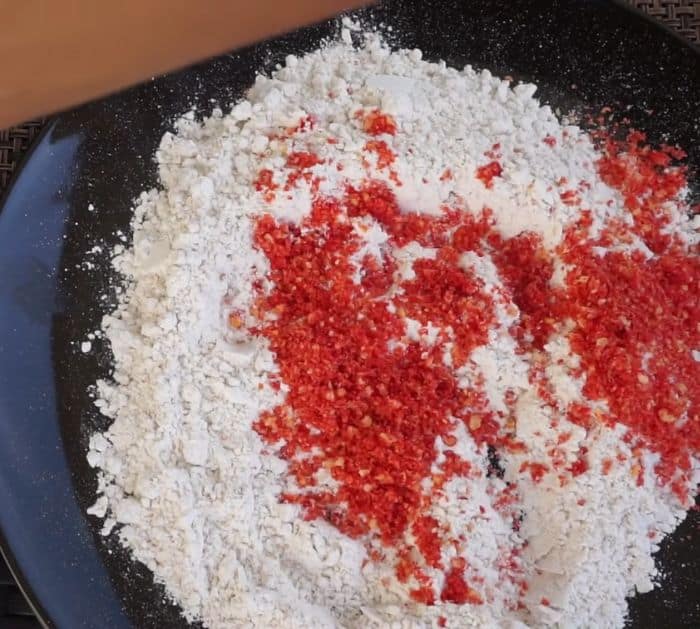 Step 2
In another bowl, add the egg and some milk, then give them a good whisk to combine, and start coating and dredging the shrimp. Start by coating the shrimp with flour, then dunk in the egg wash, coat it with flour again, and crump gently. Let it for a few minutes while you're letting the oil heat up to 350 degrees, then once ready, deep fry the shrimp in batches for about 1 to 2 minutes, and serve as is or if you want, you can try an extra step. Lightly coat the cooked shrimp with hot sauce, then dredge them in crushed Cheetos, and bake them at 300 degrees for exactly 2 minutes. Serve and enjoy with your favorite dip on the side!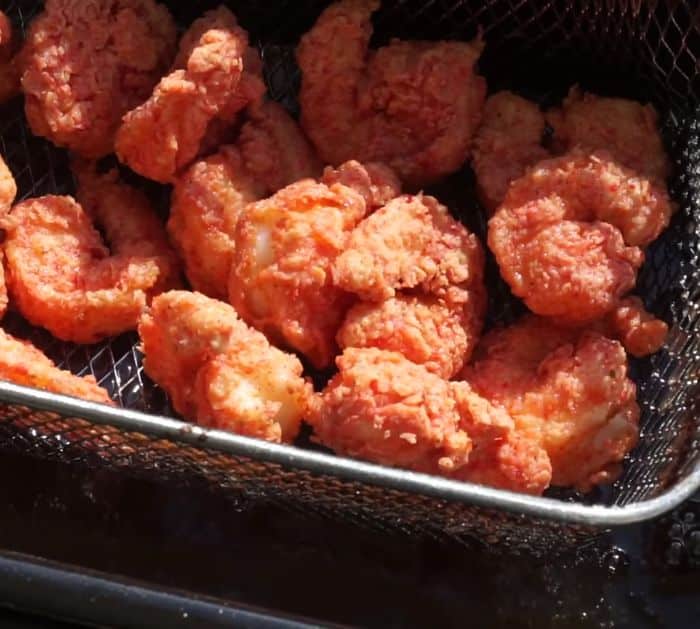 *All image credit belongs to Island Vibe Cooking via YouTube. Follow and subscribe to her channel for more!
Easy-to-Make Crispy Flamin' Hot Cheetos Fried Shrimp