When it comes to burrito recipes, this version by RecipeTin Eats on YouTube is one of my favorites, and I always make this whenever I'm craving it. I also make this in larger batches sometimes when I am serving my family or when I'm trying to feed a crowd during parties or cookouts. You should definitely give this a try and make sure to not miss out on this incredibly delicious food.
Ingredients:
Burrito Seasoning
1 tsp each of onion powder, dried oregano, salt
2 tsp each of dried cumin powder, paprika
¼ tsp black pepper
¾ tsp cayenne pepper, or to taste, optional
Chicken Filling
1.2-pound chicken breast, sliced in half horizontally
2 tbsp olive oil, divided
½ onion, chopped
2 garlic cloves, finely minced
1 red capsicum/bell pepper, diced
400g/14oz refried beans, canned
¼ cup water
Directions:
Step 1
In a mixing bowl, add all of the burrito seasoning ingredients and mix them all together until uniform, then toss the chicken in a tablespoon of oil, and coat them with the seasoning mixture evenly. Place a large skillet pan on a stove over high heat, then heat up a tablespoon of oil, and add the seasoned chicken allowing it to cook for about 2 minutes per side. Once cooked, allow the chicken to rest for about 2 minutes, then chop them, and set them aside.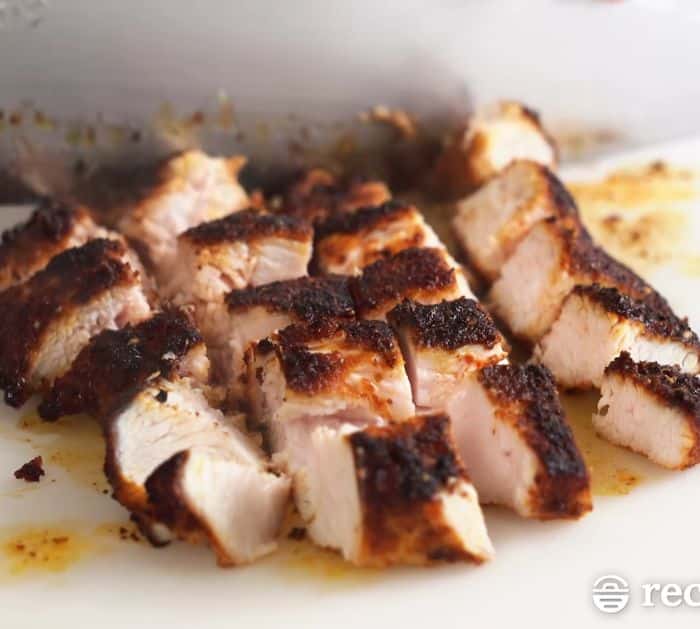 Step 2
In the same pan, add the onion and garlic, then saute and cook them for a minute before adding the bell peppers, and continue to cook them for 2 more minutes or until translucent. Next, add the refried beans, diced chicken, and water, then give them a good stir, and let them cook for 2 more minutes or until it has slightly reduced. Let it cool down for at least 5 minutes, then assemble the burrito, and warm it up in the microwave or pan fry over medium-high heat without oil for about 2 minutes per side. Serve and enjoy!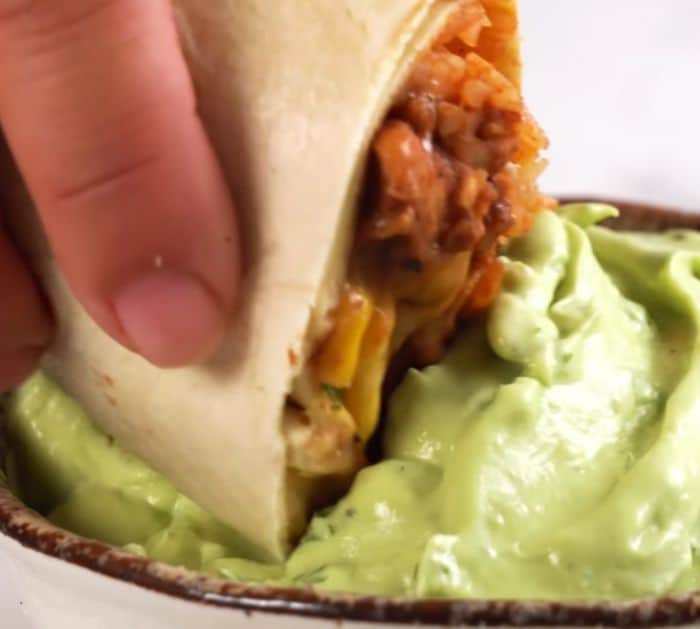 *All these images are credited to RecipeTin Eats via YouTube. Give her channel a visit and subscribe for more!
Easy, Juicy, and Loaded Chicken Burritos Recipe