If you're running out of ideas for dishes to serve for dinner, then check out this recipe by Together in Taste on YouTube, and it'll surely be one of your all-time favorites. It is super easy to make and quick to prepare which makes it a perfect last-minute recipe for busy days, too. Learn how now by reading the instructions down below and while you're at it watch the video tutorial as well.
Ingredients:
2 tbsp of olive oil
2 pounds of ground beef
½ white onion
4 cloves of minced garlic
1 tsp of salt
1 tsp of black pepper
1 tsp of oregano
1 tsp of thyme
A handful of freshly chopped parsley
1 (29 oz) can or 4 cups of diced tomatoes
2 pounds of cooked tortellini
3 cups of shredded mozzarella cheese
2 tbsp of freshly chopped basil
Directions:
Step 1
Preheat your oven to 375°F or 190°C, then place a deep pan on a stove over medium-high heat, and add the olive oil allowing it to heat up. Once the oil is hot enough, add the ground beef, then break it apart, and cook it until nice and brown. Season them with salt, pepper, oregano, and thyme, then give them a good stir to combine, and push the meat to one side of the pan.
Step 2
Add the onions to the space beside the meat, then saute them, and cook until soft. Add the garlic, then allow it to cook for a few seconds before adding in the tomatoes, and then give them a good mix until well combined. Bring it to a boil, then let it cook for about 5 to 10 more minutes while stirring occasionally, taste and adjust the flavor to your preference, and turn off the heat.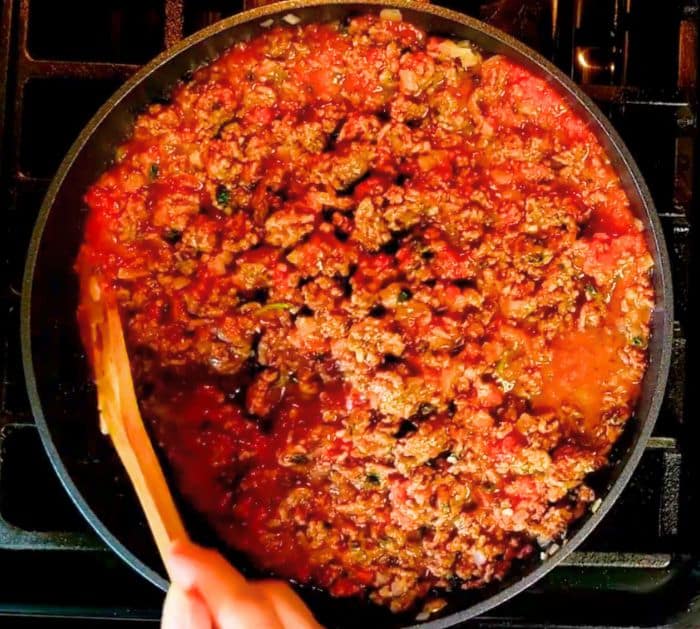 Step 3
Grab a casserole dish, then spread a thin layer of meat sauce at the bottom followed by the tortellini, cheese, basil, and sauce, and then repeat the layers one more time. Add more cheese all over the top, then place the casserole in the preheated oven, and allow it to bake for about 15 to 20 minutes or until the cheese is melted and bubbling. Once done baking, remove the casserole from the oven, then serve, and enjoy!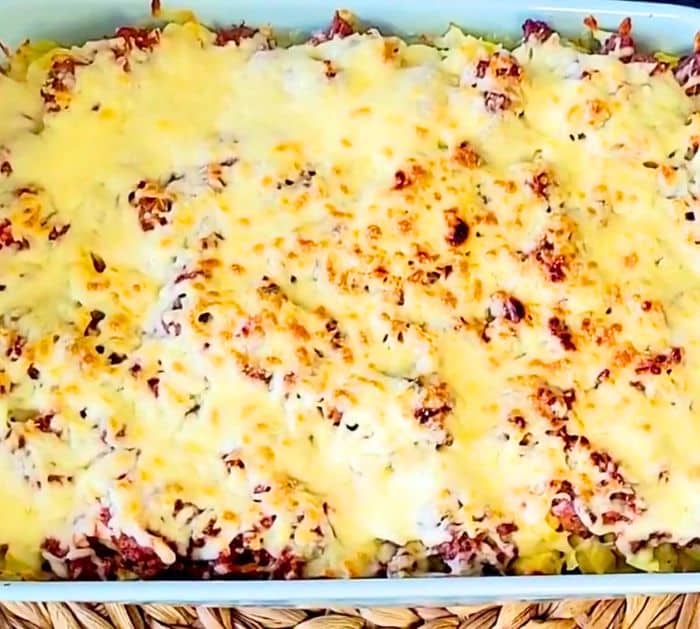 *All image credit belongs to Together in Taste via YouTube. Follow and subscribe to her channel for more!
Easy-to-Make Loaded Beef and Cheese Tortellini Bake