Do you have a lot of pans and pots with burnt bottoms that are hard to remove no matter how hard you try? Well, you're not alone, because this occurrence is very common in every household, except if you're really keen on scrubbing your pans and pots consistently after every use. But, you can solve this kind of problem easily and restore them to their sparkling clean glory with just a few easy steps. Plus, you won't be needing any special tools or solutions because you can use whatever you have at home. Simply watch this video tutorial by Ettore on YouTube and follow the process as shown in the video.
Materials:
White vinegar
Baking soda
Sponge
Steel wool
Gloves
Directions:
Step 1
Place the pan on a flat surface upside down, then pour some baking soda all over the bottom of the pan which should be facing up, and then pour an ample amount of vinegar allowing it to fizz up. Once done bubbling, mix them together to combine, then leave the solution on the pan, and allow it to sit for a long time to let the mixture do its magic.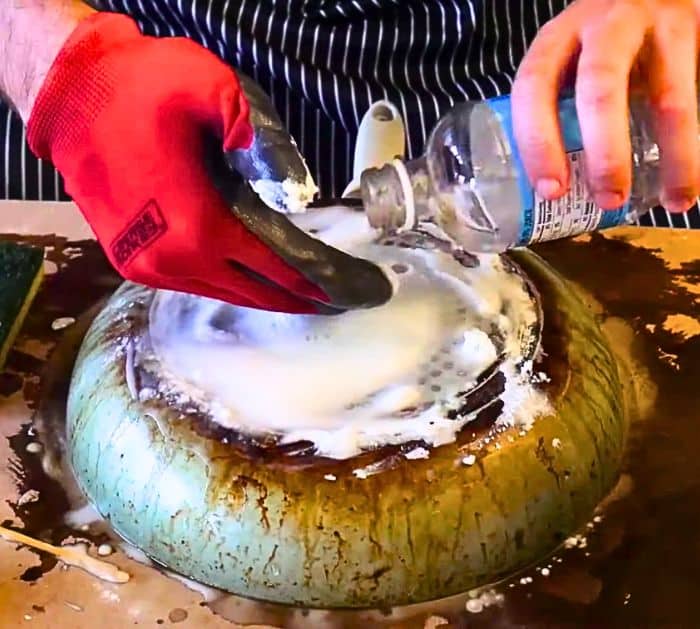 Step 2
After a few hours, start scrubbing the pan with a sponge and steel wool, then apply different pressure to see which one works best, and if the stain and burns are still persistent, repeat the application and scrubbing process until desired result. If this method doesn't work and you're open to trying purchasing online, then try using Easy Off or Bar Keeper's Friend, and see if it works for you!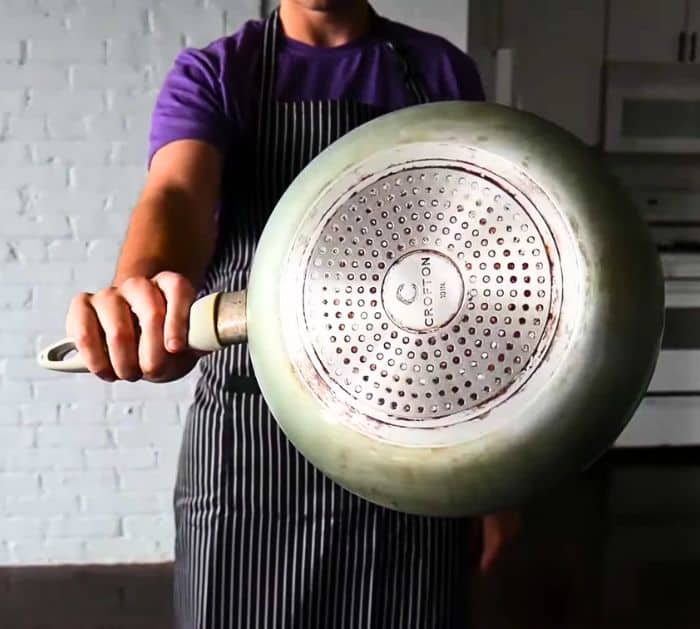 *Thanks to Ettore via YouTube for all images used here. If you loved this hack, then you'll surely love his other videos too, so give his channel a visit and subscribe!
How to Clean a Burnt Pan Easily