If you are a morning person like me, you probably enjoy eating a delicious breakfast dish. Try this easy sausage frittata by Breakfast For One and I am sure you won't regret it. You will never cook plain fried eggs again once you try this yummy recipe! It's absolutely tasty and will definitely level up your mornings. Plus, it's super easy to prepare making it the best option for lazy days. Read on or watch the video below for full instructions.
Ingredients:
1 hot Italian sausage link or chorizo
1/2 cup of bell pepper (finely chopped)
1/2 cup of sweet onion (finely chopped)
1/4 cup of fresh chive (finely chopped)
1 tablespoon of butter
cheese for topping (optional)
For the egg mixture:
4 large eggs (or 6 small eggs)
1/4 cup of half and half or milk of your choice
1/4 cup of parmesan cheese (shredded or grated)
salt and freshly ground black pepper to taste
Instructions:
Step 1:
In a large bowl, add 4 eggs, 1/4 cup of half-and-half, 1/4 cup of parmesan cheese, salt, and freshly ground black pepper. Beat well until slightly frothy.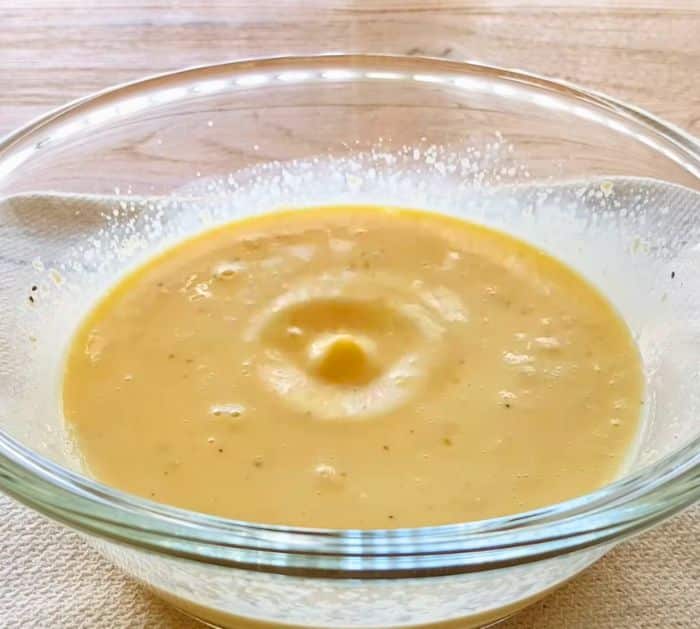 Step 2:
Slice the sausage or chorizo into small pieces and place them on a pan over heat. Using a wooden spoon, break them into pieces, then cook until browned.
Step 3:
Add the chopped onion and bell pepper to the sausage. Mix and cook until the vegetables are soft.
Step 4:
Reduce the heat to medium-low and add one tablespoon of butter. Let it melt, then pour the egg mixture. Gently stir to combine, then sprinkle chopped chives on top. Place the lid on the pan and allow it to cook for about 15 minutes on medium-low heat or until the bottom is golden brown and the top is slightly runny.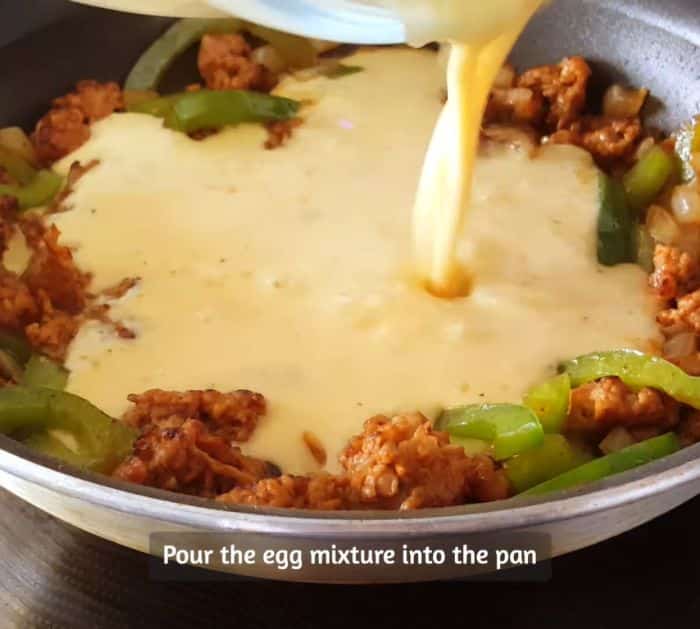 Step 5:
Remove from the pan and place on a plate. Slice, serve, and enjoy!
Easy Breakfast Sausage Frittata Recipe