This braised potatoes recipe from Food Impromptu on Youtube is the perfect side dish for any protein of your choice. It's super easy to make and doesn't require a lot of ingredients. You can also serve this with your vegetarian or non-vegetarian meals. Watch the video below to learn the step-by-step instructions.
Ingredients:
5 – 6 medium potatoes
2 tbsp oil
3 – 4 cloves of garlic, roughly chopped
salt, to taste
1/2 cup strained tomatoes (or tomato puree)
1 tsp dry oregano (or 2 tbsp fresh oregano)
2 tbsp fresh thyme (optional)
1/4 tsp cayenne pepper (optional)
1 & 1/2 cups of water
Garnish:
1/2 tsp ground black pepper
2 tbsp parsley, finely chopped
2 tbsp olive oil
Directions:
Step 1
Peel, wash, and cut your potatoes into wedges and set them aside. In a pan, add 2 tbsp of cooking oil and fry the potatoes on medium-high heat until browned (about five to six minutes.) Once the potatoes are browned, add 4 cloves of roughly chopped garlic and salt to taste. Mix well. Next, add 1/2 cup of tomato puree, 1 tsp of dry oregano, 2 tbsp of fresh thyme, 1/4 tsp of cayenne pepper, and 1 & 1/2 cups of water. Mix well and turn the heat to high and bring it to a boil.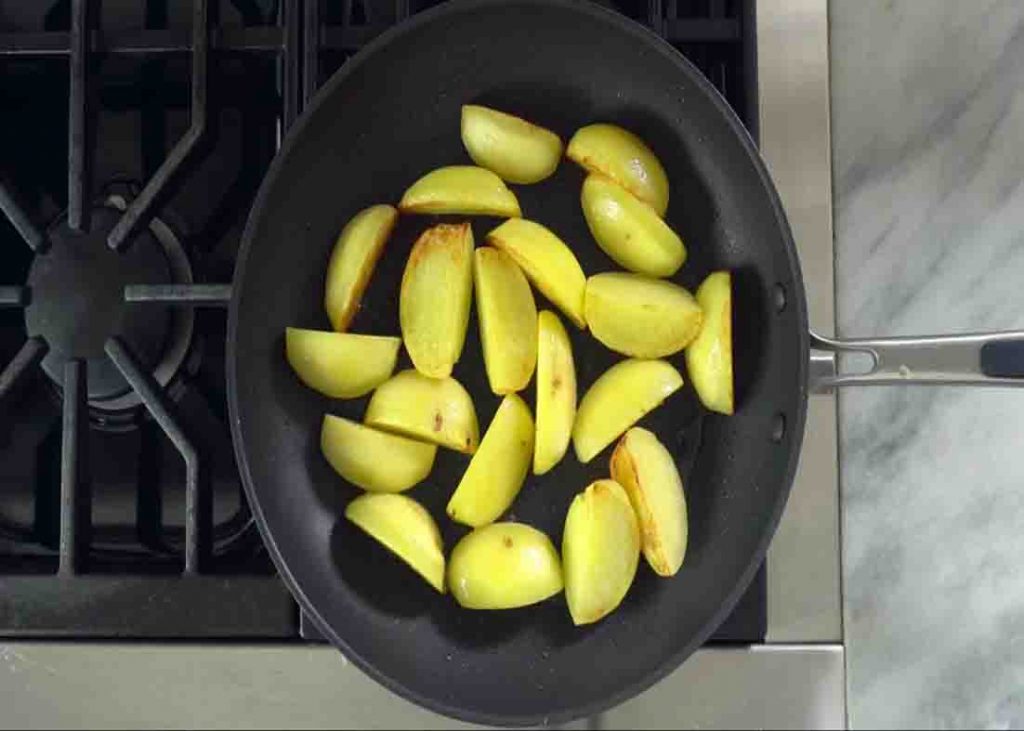 Step 2
Once it boils, cover the pan with a lid and cook for about 20 to 25 minutes over low heat. After 25 minutes, turn off the heat and add 1/2 tsp of ground black pepper, 2 tbsp finely chopped parsley, and a drizzle of olive oil.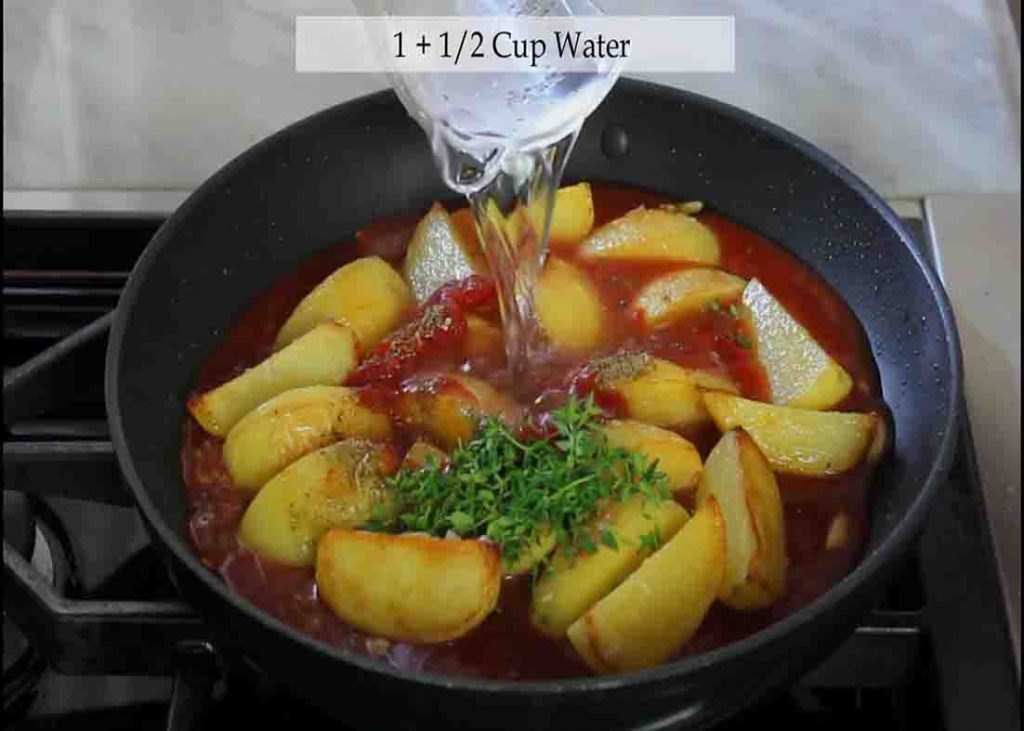 Easy Braised Potatoes Recipe