If you're looking for a beef idea for dinner, try this mouthwatering braised beef cubes recipe from Kusina ni Lola on Youtube. I swear, this recipe is so good, this will become a part of your dinner rotation. It's easy and quick, perfect for busy weeknights, and has a zing I'm sure you'll love. My family adores this recipe, and it has become one of their most requested dinner of all time, which is why I'm so thankful I have found this recipe. Try this today and see for yourself. Watch the video below to learn the step-by-step instructions.
Ingredients:
2.20 beef sirloin
6 tbsp soy sauce
2 tbsp dark soy sauce (optional)
6 tbsp calamondin juice
1 tbsp ground black pepper, divided
1 can pineapple chunks
2 tbsp cooking oil
6 cloves of garlic, minced
1 small onion, minced
1 cup of water
2 medium bell peppers, sliced
1 large red onion, sliced
1 tsp sugar
Directions:
Step 1
Chop your beef into cubes, then transfer them into a large bowl. Add 6 tbsp soy sauce, 2 tbsp dark soy sauce (optional), 6 tbsp fresh calamondin juice, and 1/2 tsp ground black pepper. Mix well. Next, add 1 can of pineapple chunks and stir it in. After this, cover it with cling wrap and let it marinate overnight. Once you have your meat marinated overnight, go ahead and start cooking it. Heat a pan over low heat and add the marinated meat with its liquid. Cover the pan and let it simmer until liquid is reduced over low heat.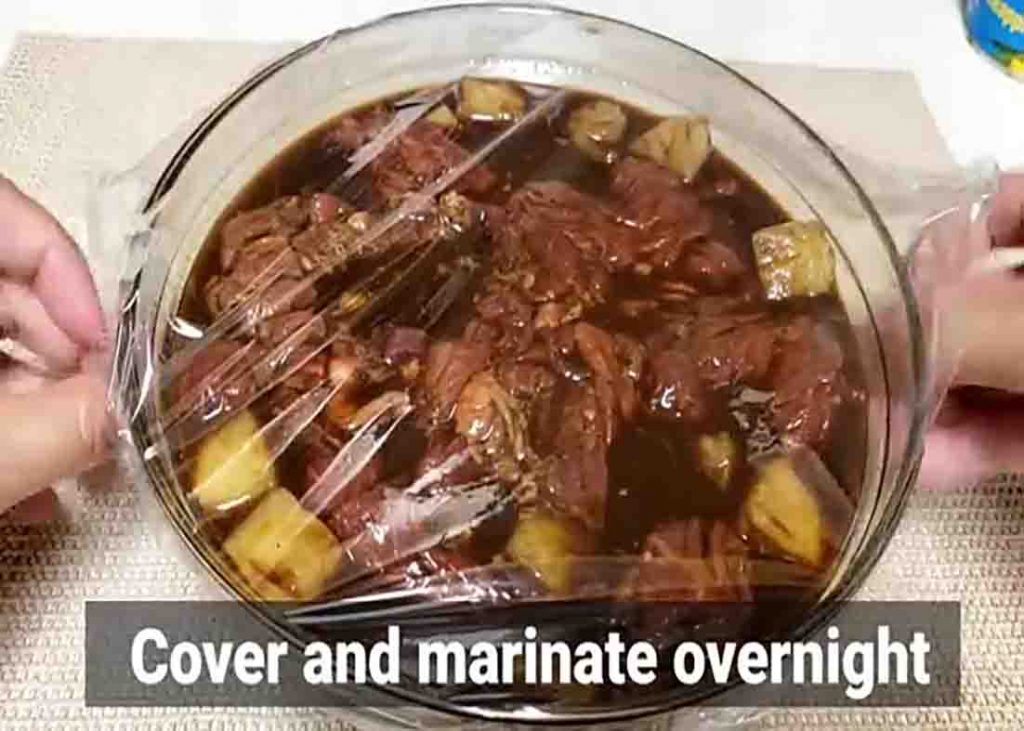 Step 2
Once the liquid is reduced, add 2 tbsp oil and the minced garlic. Saute the garlic until it's fragrant, then add the onion. Continue to saute until the onion becomes tender. After this, add 1 cup of water. Cover the pan and simmer until the sauce thickens. Next, add the chopped bell peppers and cook for two to three minutes. After this, season with 1/2 tsp ground black pepper, and 1 tsp sugar, then add the sliced red onion. Mix well and cook for another one to two minutes. Serve and enjoy.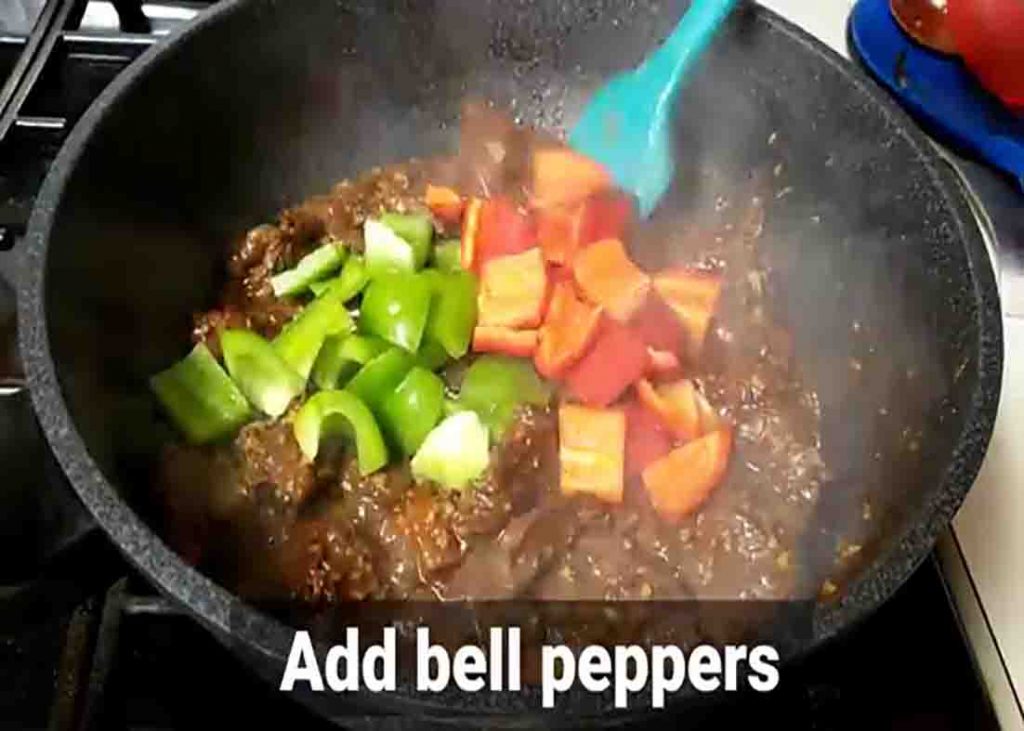 Easy Braised Beef Cubes Recipe