Making a delicious dessert doesn't have to be expensive or tedious work, sometimes all you need is the right recipe and video tutorial, just like this one by Lil' Red Southern Kitchen on YouTube. You can serve this for your family on an ordinary mealtime or on any special occasion, this is also perfect for busy people who don't have enough time on their hands to prepare a dessert. If you want to give this a try, then proceed to read the written instructions down below and watch the video tutorial as well. I hope that you love and enjoy this recipe as much as I did.
Ingredients:
2 cans of cherry pie filling
1 can of cherry Coke
1 cup of chocolate chips
Duncan Hines butter fudge cake mix
1 cup of chocolate chips
Directions:
Step 1
Preheat your oven to 350 degrees, then grease your baking pan with melted butter or a nonstick cooking pan. Add the cherry pie filling to the prepared pan spreading them evenly all over the bottom of the pan, then sprinkle the chocolate chips all over the top evenly, and set it aside.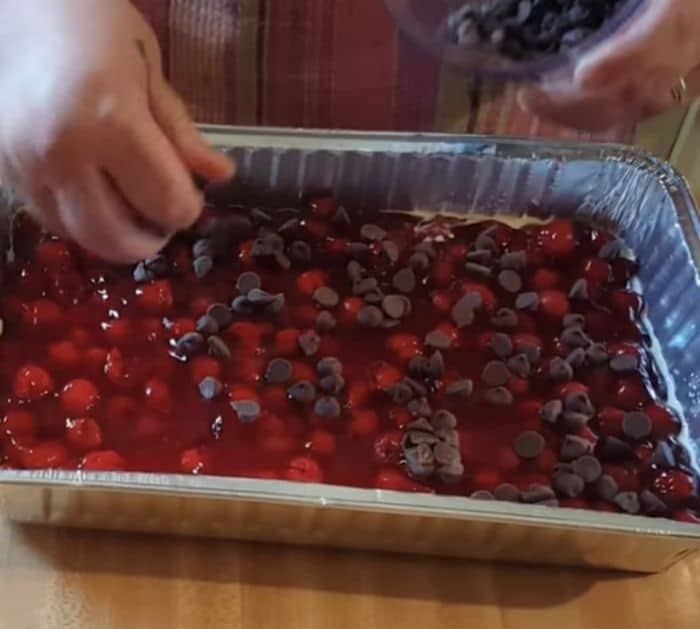 Step 2
In a large mixing bowl, add the cake mix and cherry coke, then mix them together until fully combined and smooth, and then pour them into the cherry filling and chocolate on the dish. Put it in the preheated oven, then let it bake for about 35 to 40 minutes or until a toothpick inserted at the center comes out clean, and let it cool down a bit or serve immediately. Enjoy!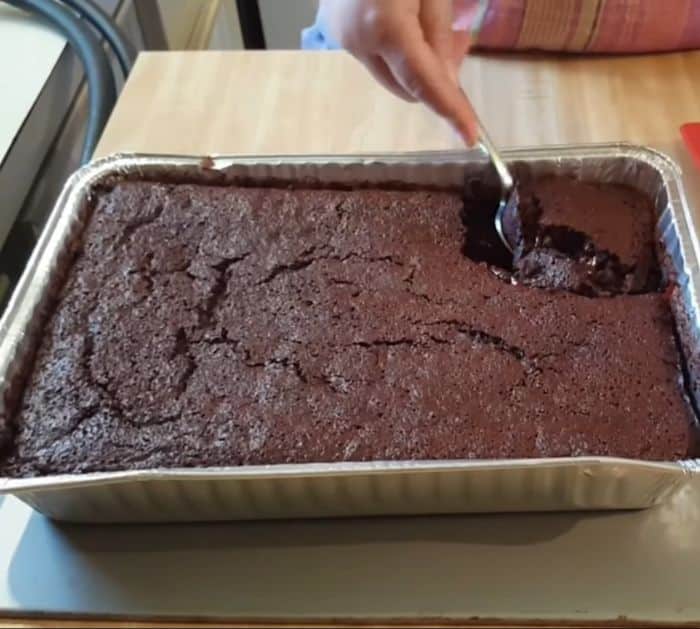 *Thanks to Lil' Red Southern Kitchen via YouTube for all images used here. If you loved this recipe, then you'll surely love her other video tutorials too, so give their channel a visit and subscribe!
5-Ingredient Black Forest Dump Cake Recipe