This banana shortcake recipe by HidaMari Cooking on YouTube is super delicious and very simple to prepare! Impress your family and friends by baking this creamy and mouth-watering dessert this weekend. Just follow the instructions below and watch the video tutorial as well to learn how.
Ingredients:
2 eggs
¼ cup of sugar
½ cup of cake flour
4 tsp of milk
2¼ tsp of oil
Sugar syrup
3½ tsp of sugar
5 tsp of water
Decoration
1 cup of heavy cream
4¼ tsp of sugar
Banana, sliced
Directions:
Step 1
In a mixing bowl, beat together the eggs and sugar, then place the bowl on another bowl filled with hot water at 35°C or 95°F, and beat them again until light and slightly thick. Remove the bowl from hot water, then continue beating until thick and smooth, soft over the cake flour, and fold together until well combined. In a small cup or mixing bowl, stir together the milk and oil, scoop some of the egg mixtures, then add them to the milk and oil, stir them together until incorporated, and pour them into the egg mixture. Fold them together until well combined and uniform, then line a round pan with parchment paper at the bottom and around the sides, pour the batter into the prepared pan, and tap it lightly on the counter.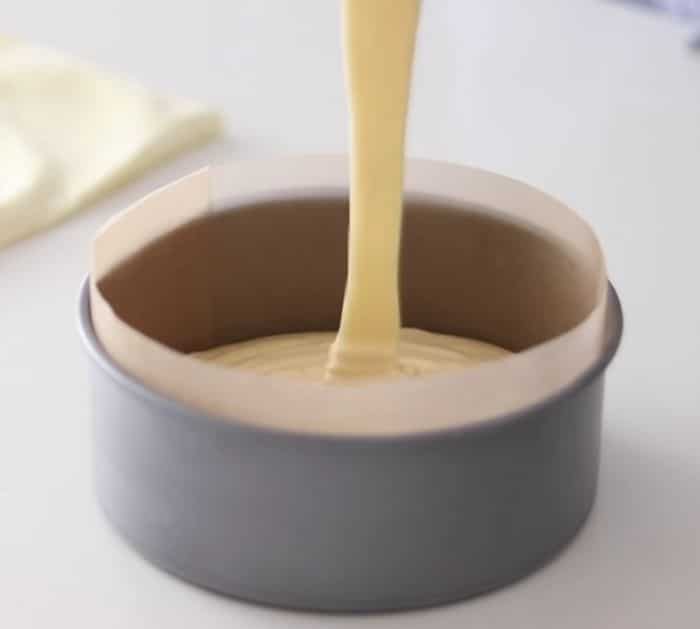 Step 2
Bake the cake in a preheated oven at 170°C or 338°F for about 23 to 25 minutes, then tap, unmold, and let cool on a wire rack. Add the water and sugar to a bowl, then melt in the microwave, and stir until well combined. Peel the parchment paper from the cake, then slice it into two and trim off the top. Add the heavy cream and sugar to a mixing bowl, then place it in another bowl filled with ice and water, and beat them together until medium-stiff peaks form. Slice the bananas and set them aside, then lay the first layer of cake at the bottom, and spray or brush the top with sugar syrup. Spread the cream all over the top, then add the banana slices in a single layer, and repeat. Cover the top and sides with the cream mixture, then pipe the remaining for decorations, and top with more banana slices. Slice, serve, and enjoy!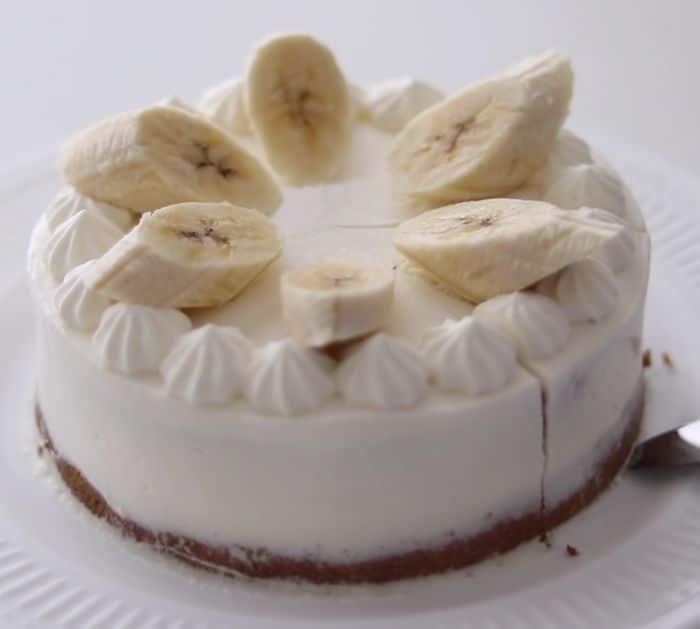 *All these images are credited to HidaMari Cooking via YouTube. Give her channel a visit and subscribe for more!
Easy 7-Ingredient Banana Shortcake Recipe