Potatoes are undoubtedly a great side for meat dishes, like these baked potato wedges from Phil's Kitchen on Youtube. They're so simple to make yet packed with lots of flavors; I'm sure your family will love them. So if you're looking for a fantastic potato side dish, this recipe is the answer. Watch the video below now for step-by-step instructions.
Ingredients:
10 potatoes
2 tbsp vegetable oil
2 garlic cloves, crushed
1 tsp dry oregano
1 tsp paprika powder
1/4 tsp chili flakes (optional)
1 tsp white pepper powder
1/4 tsp ground black pepper
1 tsp salt
fresh parsley leaves, for garnish
Directions:
Step 1
Wash, peel, and slice your potatoes into wedges. Place them in a bowl, then add 2 tbsp vegetable oil, 2 cloves of crushed garlic, 1 tsp dry oregano, 1 tsp paprika powder, 1/4 tsp chili flakes, 1 tsp white pepper powder, 1 tsp salt, and 1/4 tsp ground black pepper. Toss them, making sure the potatoes are nicely coated with the seasonings.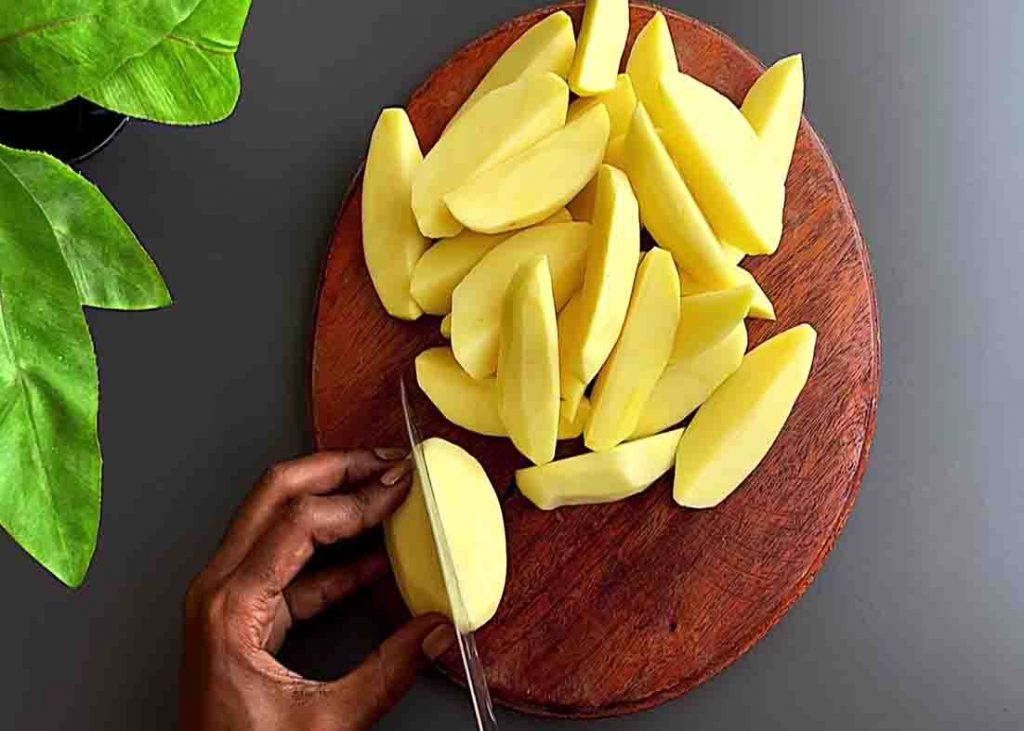 Step 2
Transfer the potatoes to a baking tray lined with aluminum foil and cover them with another foil. Place it in the oven at 450 degrees F for about 20 minutes. Once the 20 minutes are up, remove it from the oven and remove the foil. Turn it back in the oven and bake for another 15 minutes. Garnish with some freshly chopped parsley.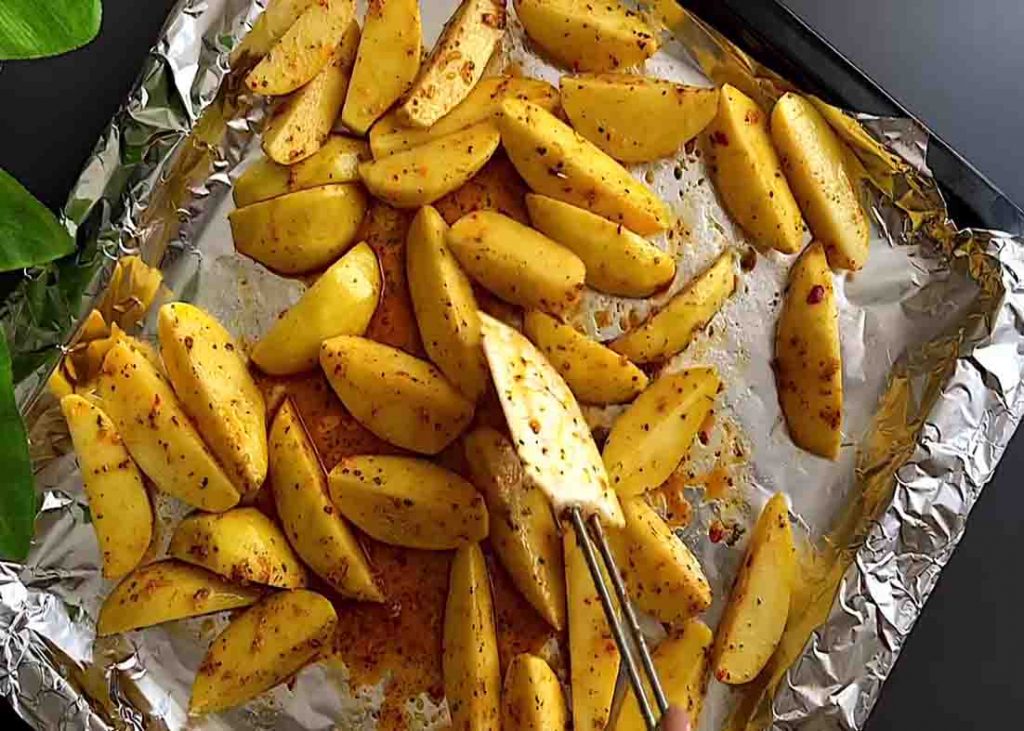 Easy Baked Potato Wedges Recipe