Whenever I'm hosting a party or gathering at home or when I am invited to a cookout, I always cook these delicious smoked sausages in BBQ sauce and serve them to the table. It is always a hit for my family, friends, or guests, and they love it so much that a whole serving will be gone within just a few minutes. What's so good about these sausages is that they are super easy to eat because they come in small pieces, they are also very flavorful, and can definitely put you in the mood for more meals or drinks!
But the best thing about this dish is that it's very easy and simple to prepare and you can even make this at the very last minute, most important of all, it only requires 4 simple ingredients. You can also adjust the level of spiciness by adding more or little hot sauce and jalapenos depending on your preference, learn how to make this now with the help of this video tutorial by Ree Drummond via Food Network on YouTube.
Ingredients:
3 pounds of large smoked sausage, cut into diagonal slices
1 bottle of barbeque sauce
¼ cup of jarred sliced jalapenos, plus 2 tbsp of its juice
A dash of hot sauce
Directions: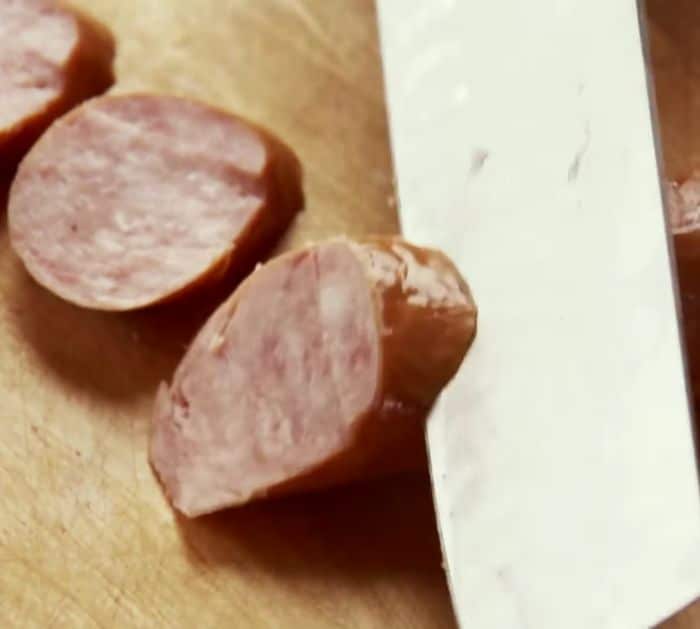 Place a pot or deep pan on a stove over medium-high heat, then add the sausage, barbeque sauce, jalapenos, and some jalapeno juice, and place the lid on. Allow the sausages to warm up and the sauce to become bubbly, then transfer to a chafing or serving dish, and serve with toothpicks. Enjoy!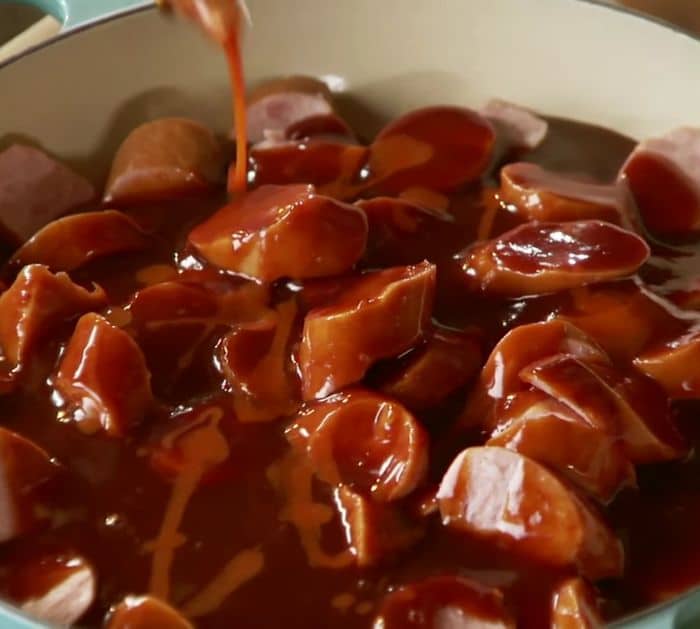 *Thanks to Food Network via YouTube for all the images used here. If you love this recipe, then you'll surely love their other videos too, so give their channel a visit and subscribe!
Ree Drummond's Smoked Sausage in BBQ Sauce Recipe