These 2-ingredients bagels from The Domestic Geek on Youtube will surely make your mornings extra special. They're surprisingly easy to make and only need two simple ingredients! I'm sure this will stay at your home cooking recipes from now on. Make these today by following the step-by-step instructions in the video below.
Ingredients:
1 & 3/4 cups of self-rising flour
1 cup of plain Greek yogurt
1 large egg (optional)
2 tbsp everything seasoning (optional)
Directions:
Step 1
In a bowl, add 1 & 3/4 cups of self-rising flour and 1 cup of plain Greek yogurt. Mix well to combine and once it started to have a scraggly consistency, switch with your hands and work on it to bring the dough together. Form it into a ball, transfer it to a floured surface, and knead it for about four to five minutes. Once the dough is smooth, divide it into four equal pieces. Set the other three aside and start working with a single piece. Roll it in your hands until it forms a nice sphere, then create a hole in the center using your thumbs. Place it on the baking sheet lined with parchment paper and repeat the process with the other three.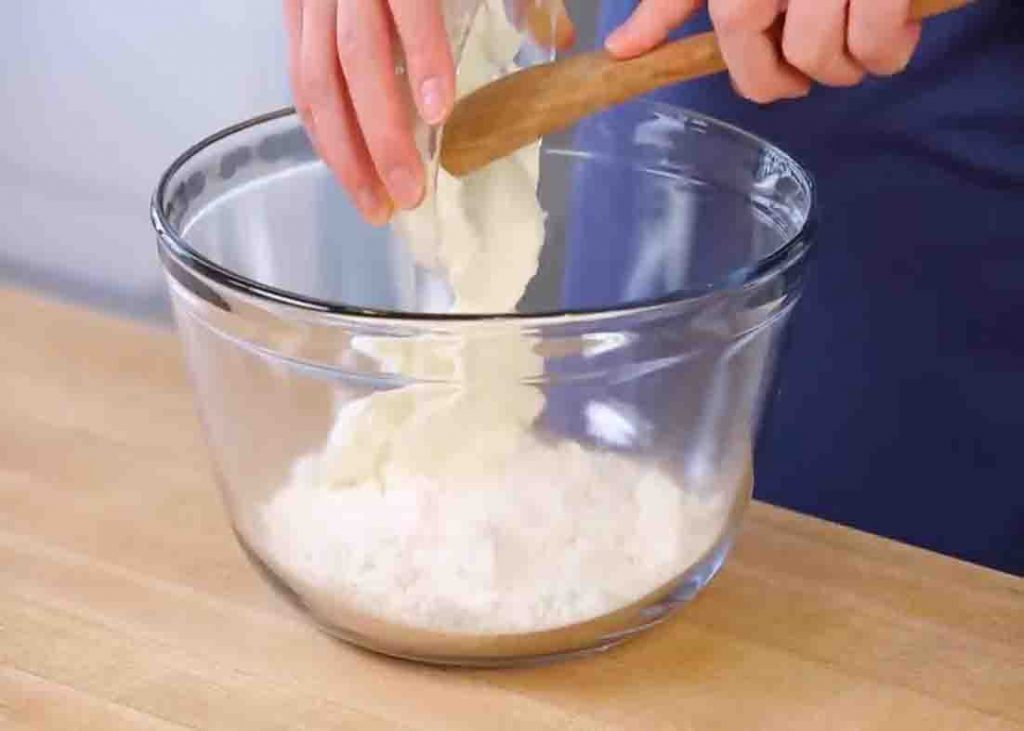 Step 2
If you want to make these bagels even more delicious, you can brush some egg wash on top, then sprinkle some everything seasoning. But you can totally skip this step and bake the bagels as it is. Place the bagels in the preheated oven of 350 degrees F for between 20 to 24 minutes.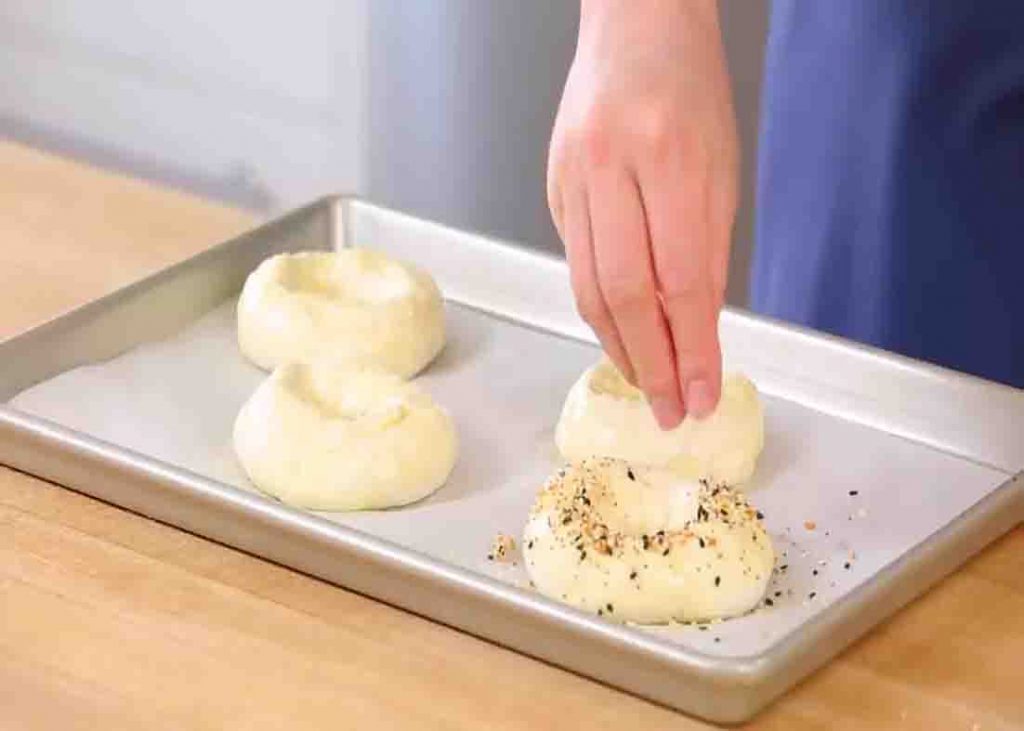 Easy 2-Ingredient Bagel Recipe