Decorate your front porch with these 3 ft tall wood lanterns. You can customize and change it every season or to match any occasion you're celebrating. It's an easy, cheap and fun project by She So CraftDee on Youtube. Learn how to make this wonderful Dollar Tree DIY front porch decor by watching the video below.
Materials:
Dollar Tree tumbling tower blocks
piece of scrap wood at least 1.2″ (optional)
4 wood plant stakes
1 metal hook plant
2 #8 3″ wood screws
Dollar Tree plant hanger, fairy lights, black candle stands (optional)
IKEA Fejka greenery (optional)
Instructions:
Step 1:
Bring out 9 blocks from the tower blocks and place them in a row. Glue them together using wood glue. Make 2 more rows then place them together to make one solid square. This will be the size of the base of your lantern measuring 6″ x 6″. Once done, make 3 more of this block.
Step 2:
Take 2 blocks and stack them. Rotate the top block so they will crisscross then apply wood glue to secure. Do the same for the remaining 2 blocks.
Step 3:
Place 4 blocks in a row then glue them together. Next, take 8 more blocks. Stand 4 blocks on the top and 4 more at the bottom. Wood glue them in place. This will be your decorative topper. Cut a shower ring in half and glue it on the decorative topper using E600.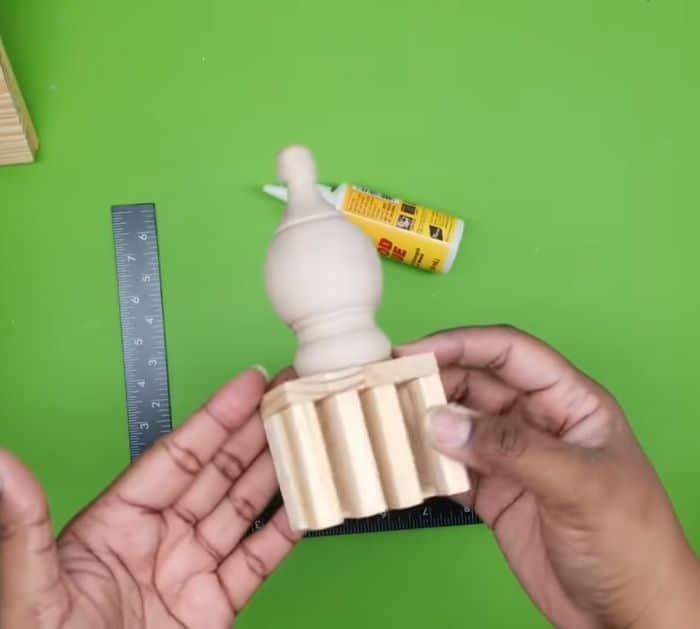 Step 4:
Cut the 4 plant stakes into 28″ long. Make sure to cut the end with a point side. Using hot glue attach 2 to a block in 2 corners using hot glue. Once done, drill through the block all the way to the stake in the corner then place the screws. Do the same for the other corners. Take the other block and place it on the other side. Secure them with screws.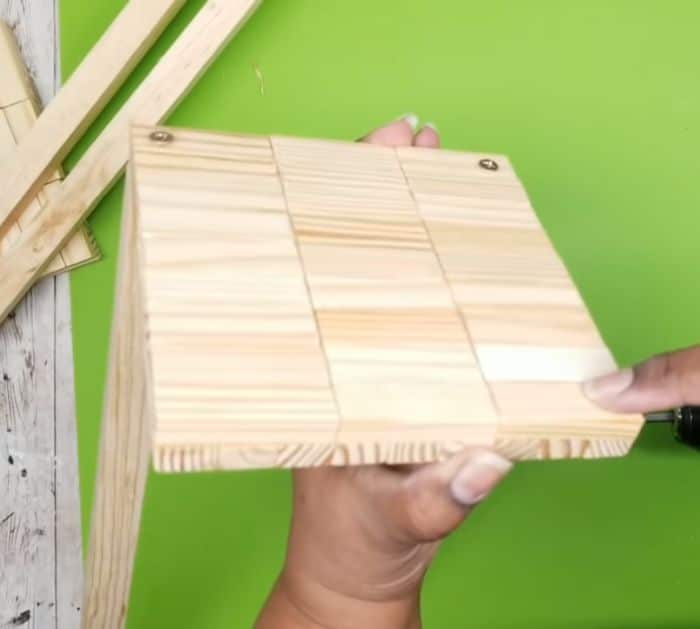 Step 5:
Add the topper decor piece on top with wood glue. Secure it with painter's tape so it stays in place while it dries. Screw the metal hook underneath the top block. Spray paint with black paint.
Step 6:
Zip-tie the plant hanger in the middle then place the greeneries on the top and bottom. Place it on the metal hook.
Dollar Tree DIY Front Porch Decor