There's such a growing need in the communities around the world for Winter head protection, and these easy 1-hour fleece hats are a way you could help the less fortunate in your community have warm head protection during the winter months. The 1-hour fleece Winter hats also make great gifts and they can be easily made to fit any head and are especially great for babies. I was so excited when I found this 1-hour winter fleece hat tutorial on Youtube I had to make some immediately to bring to church to get some other ladies I knew on board with this wonderfully noble project. I started by gathering my materials: a rotary cutter, scissors, a cutting mat, a soft tape measure, some straight pins, a rotary ruler, quilter's basting spray, 2 colors of fleece and some matching thread. I then laid my 2 layers of fleece right sides together on my cutting mat, then laid my simple rectangle pattern on top then cut around it using my rotary ruler and rotary cutter.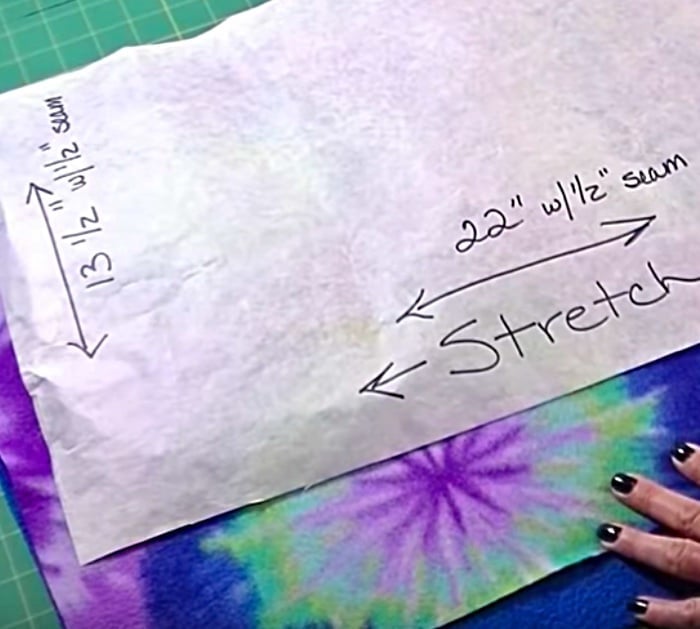 Then I stitched the bottom together using a 1/2 inch seam allowance ten cut fringe at each end then sewed a long seam down the side to make a tube.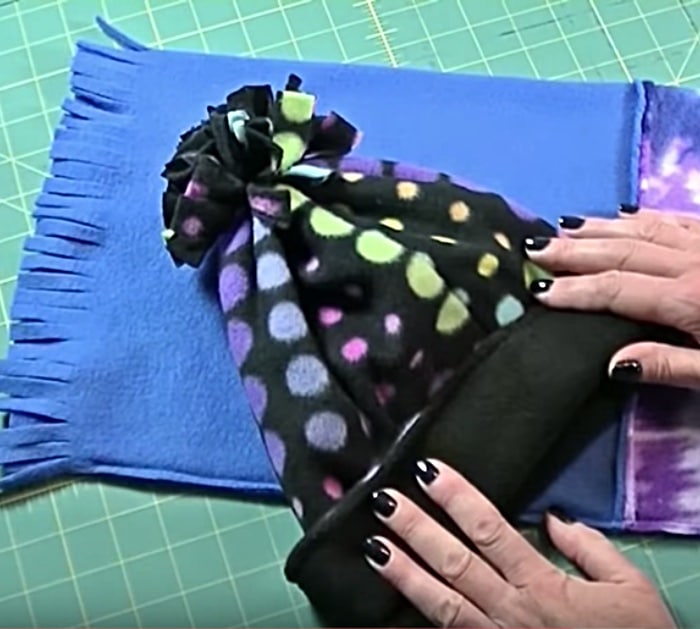 Then you just turn it right side out then topstitch the bottom of the 1 hour Winter Fleece Hat then tie the top and arrange your fringe by fluffing it up.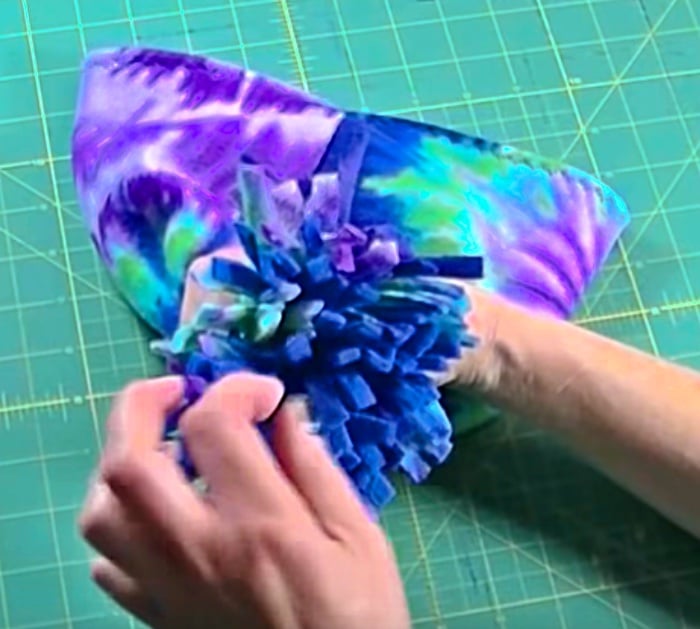 The ladies at church were so blown away by the idea of making these hats for the less fortunate in our community we started having a devotional night dedicated to just hat making, so wonderful.
DIY Winter Fleece Hat