I recently found an excellent video on Youtube that showed step by step how to make a jean purse from a pair of old recycled jeans and I knew I had to make one. The video shows how to cut the jean legs and sew a basic tote shaped purse with no pattern. I realize there are lots of tutorials on how to make jean purses and totes out there, but this particular pattern had a few standout details that I felt really made special, such as the fact the purse is completely covered in flowers that you cut out of the other denim remnants and can either sew by hand if that is your preference or put together using a fabric glue like Liquistitch, Fabritac, or even a hot glue gun. The flowers are scattered all over the front of the upcycled jean purse which makes it a very attractive Spring wardrobe accessory. Another really interesting feature of this upcycled jean purse ide is that you actually use the waistband of the old jeans to make the purse handles by simply cutting it off the jeans and removing the belt loops. There are many many alternative ideas that you can come up with to put your own spin on this idea such as making the entire project with fabric glue and reinforcing pressure points with embroidery floss or metallic thread. The sky is the limit on a project like this and remember, as with all DIY, it is your creation and the sky is the limit and it can be however you want it to because there is no right or wrong way to do this. This is your creation.
Materials:
A pair of old jeans
Scissors
Needle and Thread or Fabric Glue
Small Beads (for the inside of the flowers)
Directions:
In the video you will learn how to cut your jean pattern.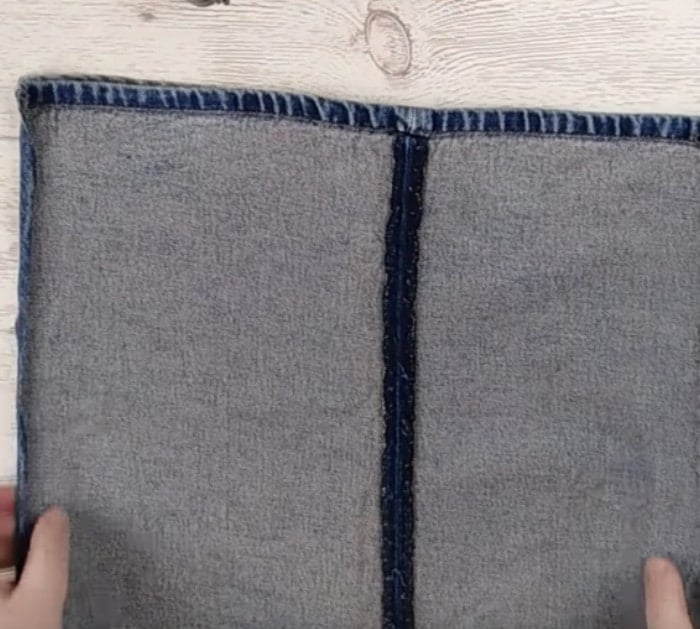 Then you will sew it or glue it together.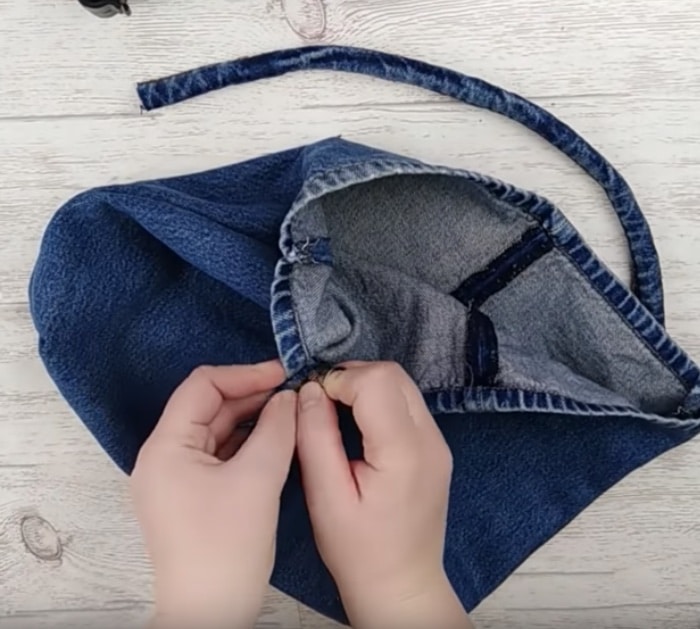 Then there is a step by step instruction to teach you how to make these decorative denim flowers.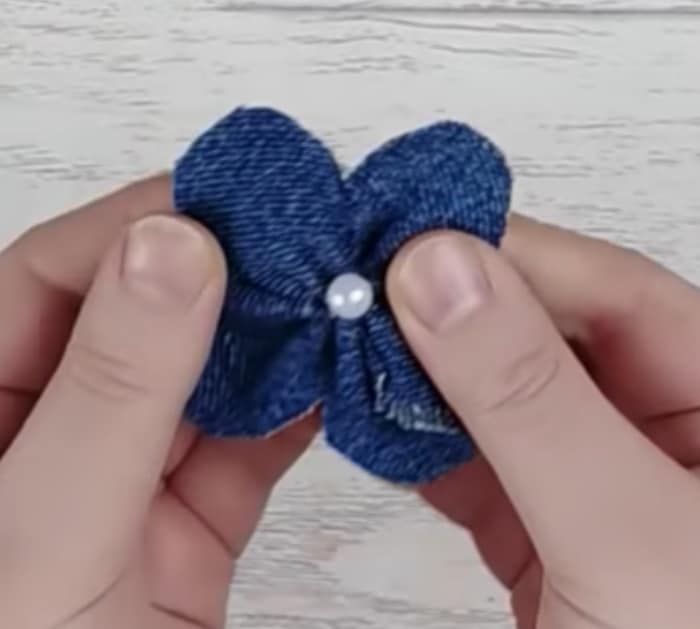 This is a super project, I'm getting started on mine right away.
How To Make An Upcycled Jean Purse With Flowers