In the early 1970s, we girls were not allowed to wear pants to school and when everyone started wearing jeans there was no going back to the old way because jeans went with everything and pantsuits were for squares lol! So I made one of these Denim Blue Jean Skirts way back then. The school principal was really mad, they had no argument though because I wasn't violating any dress codes but I still got to wear my denim! It was a total win-win! Still to this day I love the classic upcycled denim skirt and I am always on the lookout to find a new and interesting way to make an upcycled denim skirt. I found this denim skirt tutorial on Youtube and decided to try it because the patter was so different, as many as I have made, I never made one like this. So I started by getting the jeans I wanted to make this project out of and started cutting.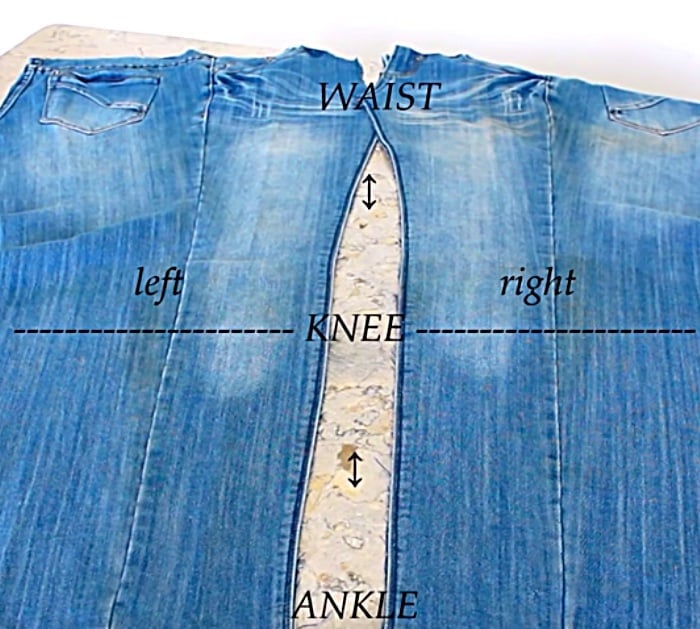 Then I cut out the front like this.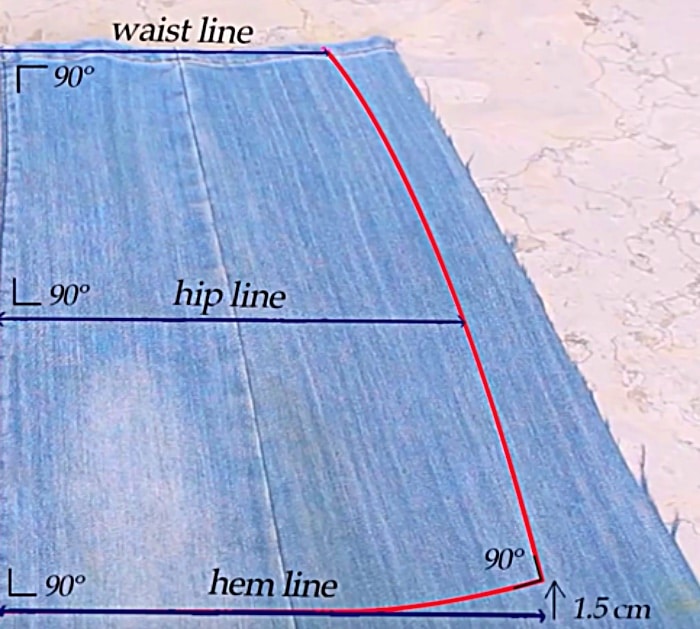 I cut out the back like this.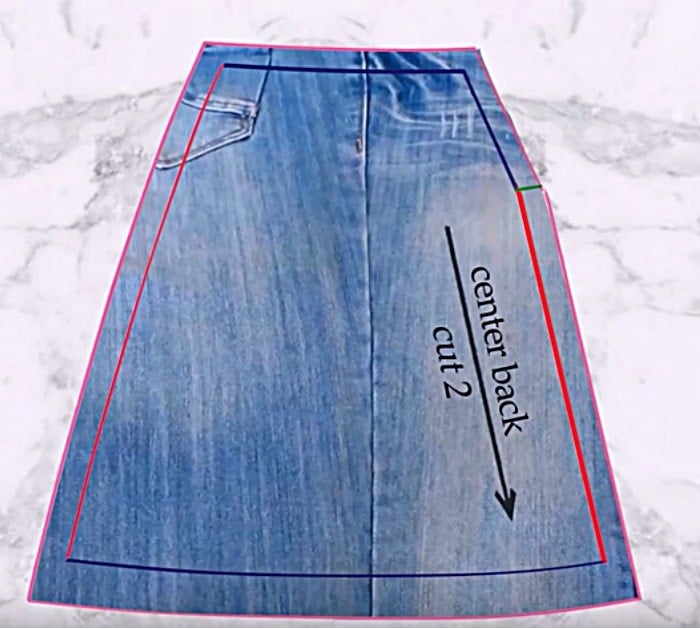 Then I just sewed it together, it looked so fabulous and completely unique, it has a super fit and really looks amazing on. The video tutorial has the more explicit play by play instructions, but let me tell you, this skirt is a win-win, just like that fateful day in the early 1970s when I waltzed into school wearing my upcycled denim blue jean skirt, the thrill never get old!
DIY Upcycled Denim Skirt