If you use a lot of toilet paper in your household, then you must have a lot of discarded paper rolls, and your initial thought would be to throw them out. However, these used empty paper rolls can still be recycled and put to good use. You can organize some of your stuff with these crafts and hacks by HGTV Handmade on YouTube, learn how now with the instructions down below.
Materials:
Toilet paper rolls
Old tissue box
Adhesive spray
Ribbon
Scissors
Tape or hot glue
Washi tape
Craft paper
Directions:
Jewelry and Bead Organizer
Cut a strip of paper 2 inches wide and long enough to cover the toilet paper roll around, then wrap it around the middle of the paper roll, and wrap a ribbon in the middle as well tying it into a nice bow. Trim off the excess tails, then push the sides of each opening down and fold it nicely as shown in the video, and secure it in place with tape or hot glue.
Cord and Cable Organizer
You can cover the paper roll with washi tape or leave it as is, then fold the cord or cable neatly, and simply insert it through the paper roll.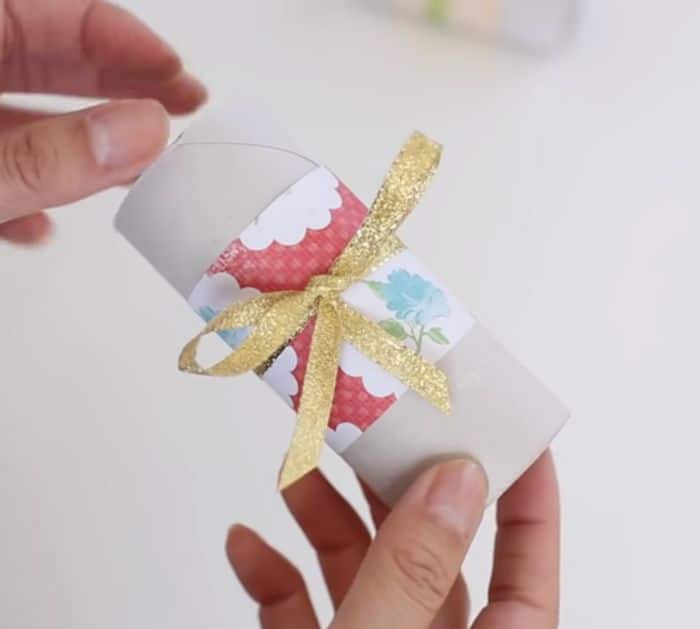 Organizer Box
Cut off the top part of a tissue box, then cut some craft paper, and spray some adhesive around the sides and bottom of the box before adhering to the craft paper until nice and covered. Snip off the corners at the top of the box, then push it down the inside, and insert some toilet paper rolls inside the box. Place and organize your brushes or pens.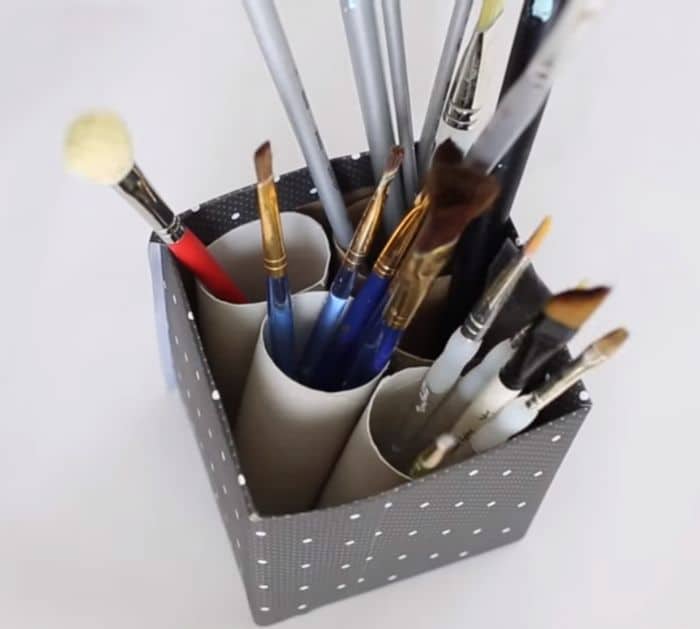 *Thanks to HGTV Handmade via YouTube for all images used here. If you loved this craft, then you'll surely love their other videos too, so give their channel a visit and subscribe!
DIY Recycled Toilet Paper Roll Organizational Crafts