Love spending time outdoors? If so, then you know how fabulous eating outside can be, picnic style. Up your picnic game and impress all with these best ideas for picnicking in style. From fun ways to serve food to genius carry all ideas for creating the most awesome picnic ever, we have the best tutorials for you to check out before your next picnic. Whether you are looking for romantic date ideas or easy ways to serve a crowd, these fun projects will have you wanting to make several of them to keep on hand for outdoor meals. Check out these step by step tutorials from our favorite DIY bloggers to learn how.
Creative Picnic Ideas
1. Wrap Sandwiches In Parchment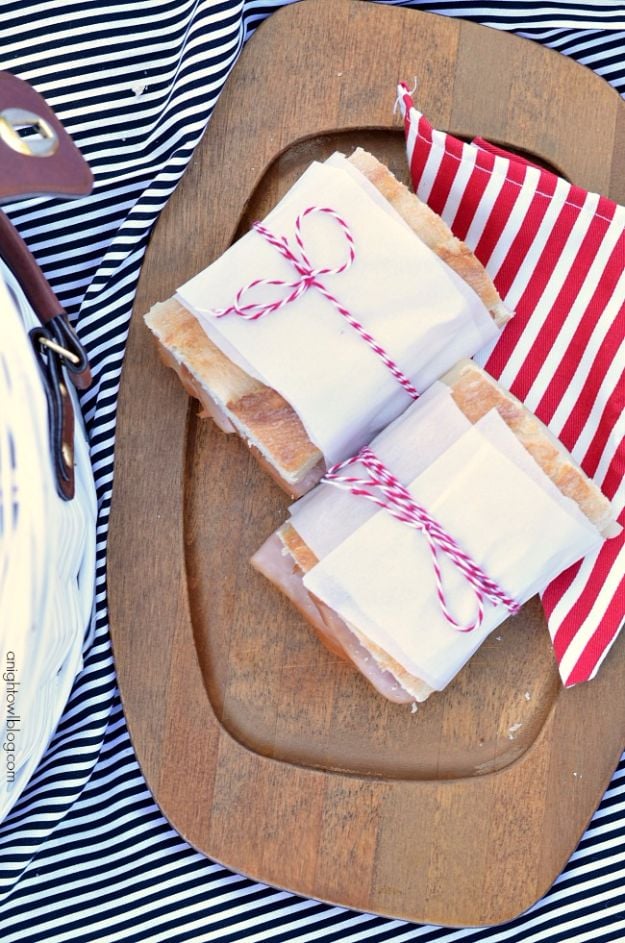 Sure, you can wrap sandwiches in plastic bags, but they are certainly much cuter in parchment, plus less likely to get soggy when traveling. If you like to keep that crusty French loaf the way it is, try wrapping your picnic offerings in paper and baker's twine. Learn how with A Night Owl Blog, plus check out the other cool DIYs on the site.
2. Tablecloth Bottle Wrap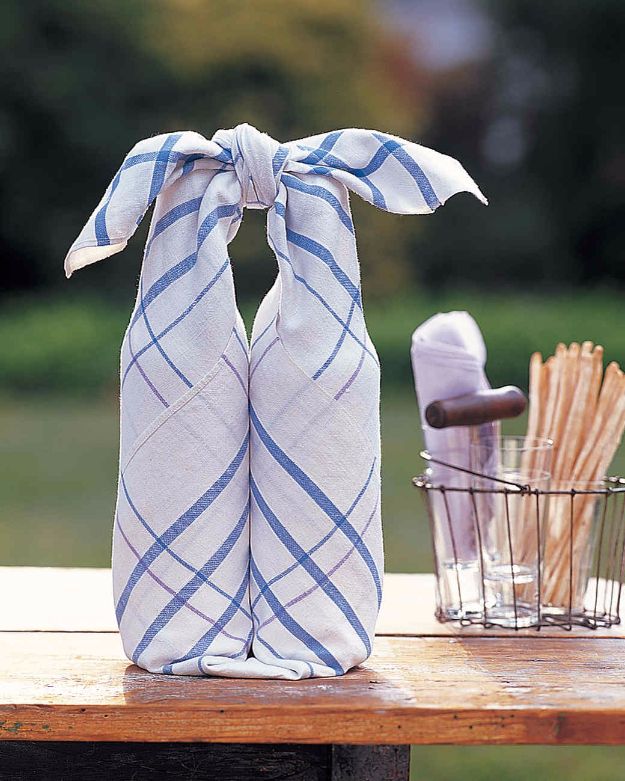 Pretty, pretty. Who would have thought of using a table cloth to keep those bottles from breaking when traveling in a picnic basket? Martha Stewart, of course. Learn how to tie a bottle wrap around those wine or water bottles for a picture perfect presentation.
3. DIY Geometric Picnic Blanket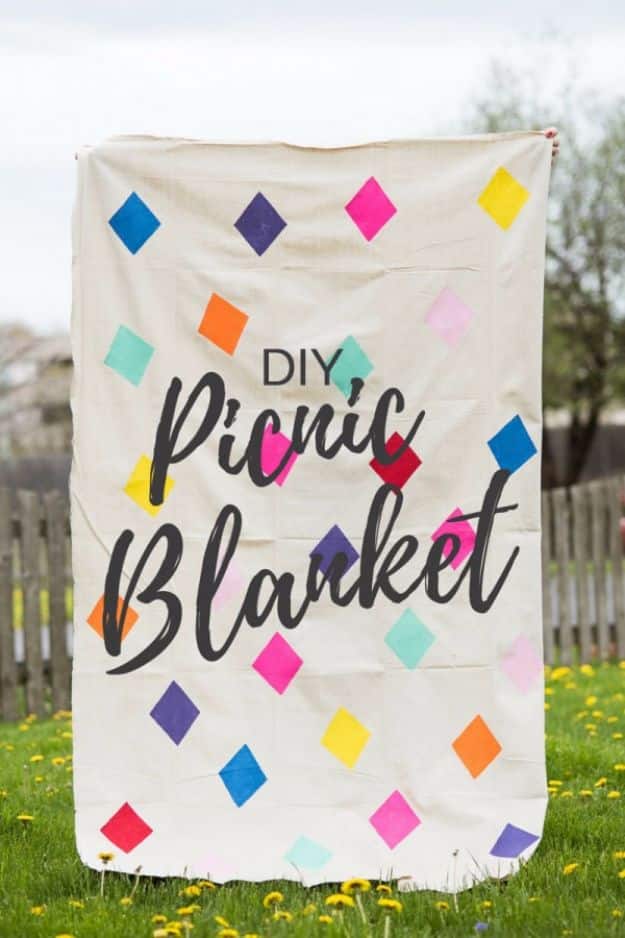 Every picnic that is Instagram worthy needs an impressive blanket for the canvas. Learn how to make one that goes way beyond basic with this tutorial for a DIY picnic blanket from The Sweetest Occasion.
4. Clip On Picnic Utensils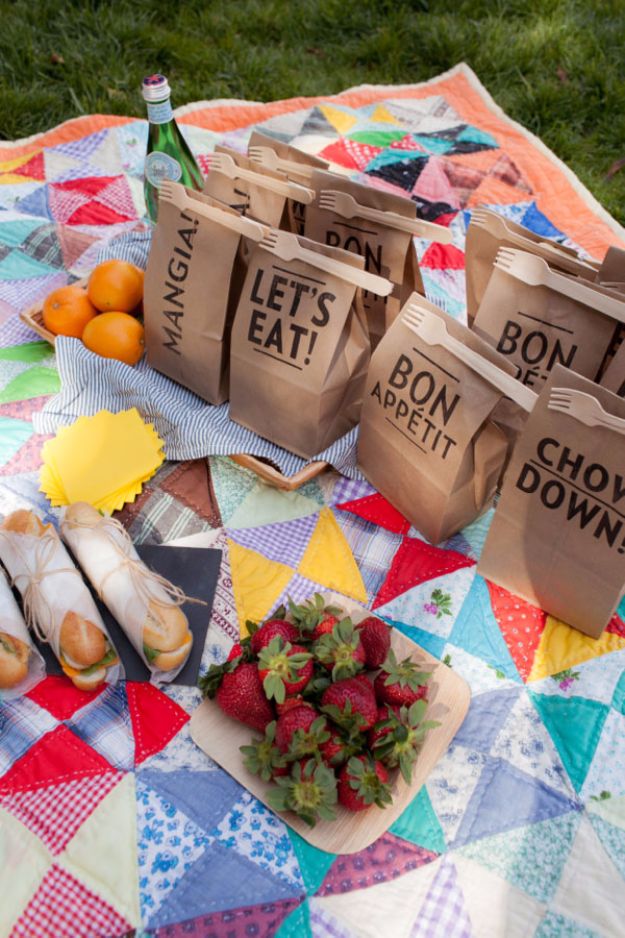 5. Pretty Up Your Picnic Basket DIY