Wine Bottle Edging: How to Landscape With Bottles (Step by Step)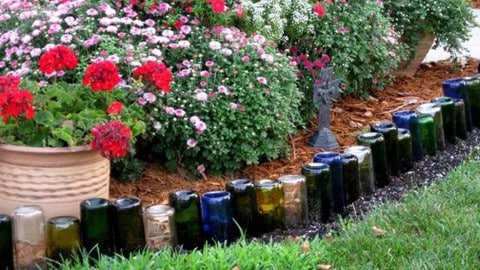 Do you really want to keep throwing all those wine bottles away? You will think again once you see this amazingly creative and resourceful DIY project for your garden. Upcycle your old wine bottles into this fabulous garden edging by following this cool Youtube video that shows you how. Simple enough for beginners, this fun wine bottle craft will get you outdoors and getting ready for spring and summer cookouts. Bottles are not nearly as difficult to set in the ground as you would think. I tried this around one of my new garden beds last weekend and the result is more than impressive. I just love repurposing things, and this outdoor DIY project is one of the easiest and most rewarding I have tried lately.
You can save your wine bottles and recycle them for your landscaping needs. Learn how to make a free garden border with your leftover bottles. You can choose a solid color or mix different colors of bottles for a more creative look in the yard. Check out the step by step tutorial video and see for yourself!
What You Need:
Wine Bottles
Shovel
Water
Step 1
Dig a trench using your shovel as deep as half of the height of the wine bottle.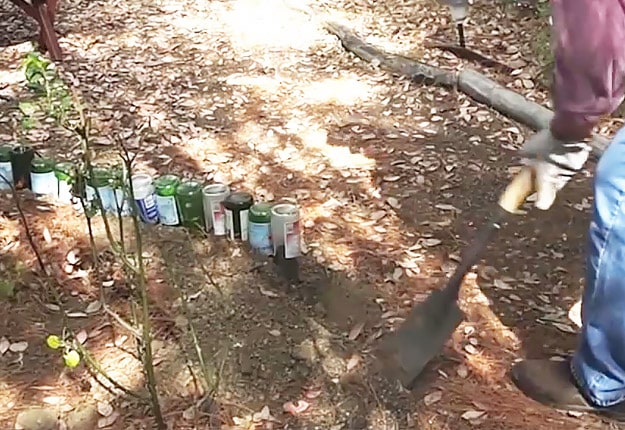 Step 2
Place your wine bottles carefully side by side on the trench.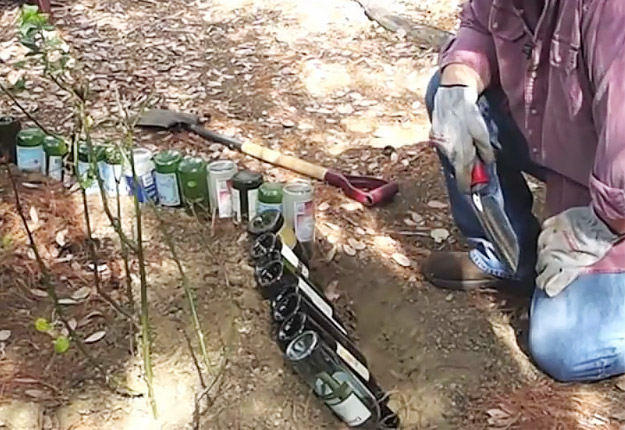 Step 3
Fill the sides with soil starting on one of the bottles to make it stand and make sure its stable.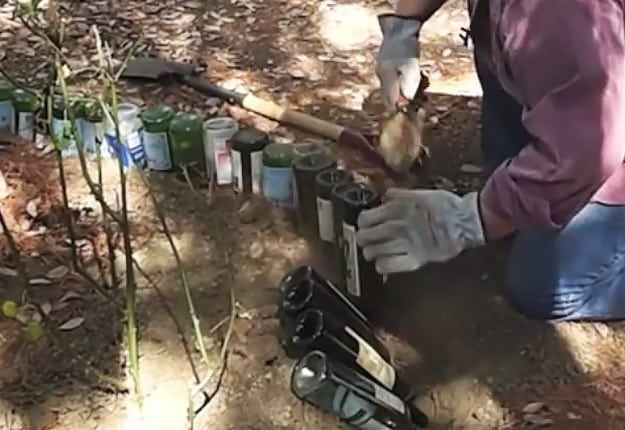 Step 4
Once you are done with all of the bottles, stomp on the side to make the loose soil firm.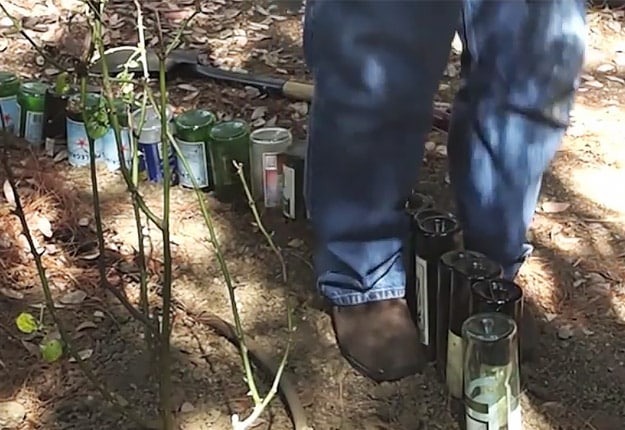 Step 5
Water the soil to make the bottles more stable and your wine bottle edging is done.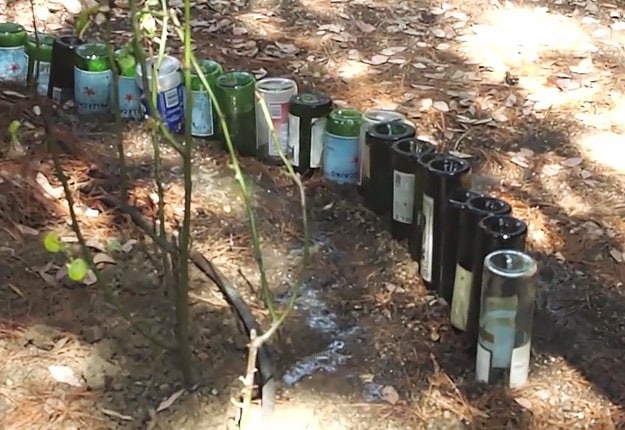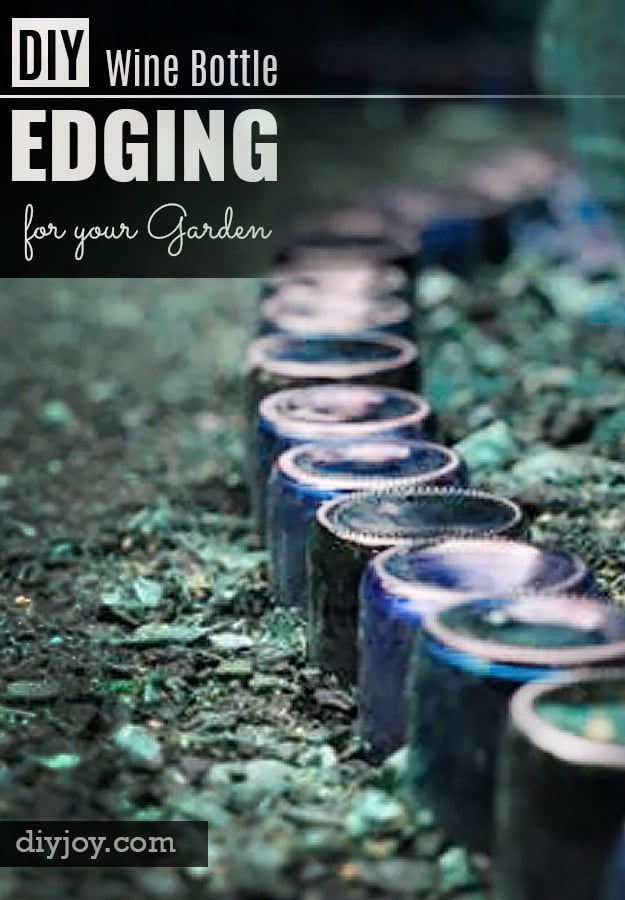 Don't Miss Out! Sign up for the Latest Updates