I was looking for ways to upgrade my bedroom then I came across this DIY hanging chair from Sunny Side Up on Youtube. I swear, this is the cutest thing ever! I mean, all of us dreamt of having a hanging chair in our bedroom, right? I immediately made one – now it's my favorite spot in my bedroom. Watch the video tutorial below to learn the step-by-step instructions.
Materials:
2 yards of fabric
heavy-duty metal clip
16 ft of rope
3 ft. wooden dowel
drill
marker
ruler
sewing machine
Directions:
Step 1
Mark a 2-inch and a 4-inch on both ends of your wooden dowel and drill holes. Next, fold your fabric in half, with the folded part on your right side. Then, measure 7 inches from the left, then cut. After this, angle your cut down all the way to the bottom corner of the fabric. The top of the fabric is where you're going to sit, so fold it about half an inch, then sew it all the way across. Repeat the same exact process on the other side. For the remaining sides, fold it to 1 1/2″, then sew (this is where the rope goes).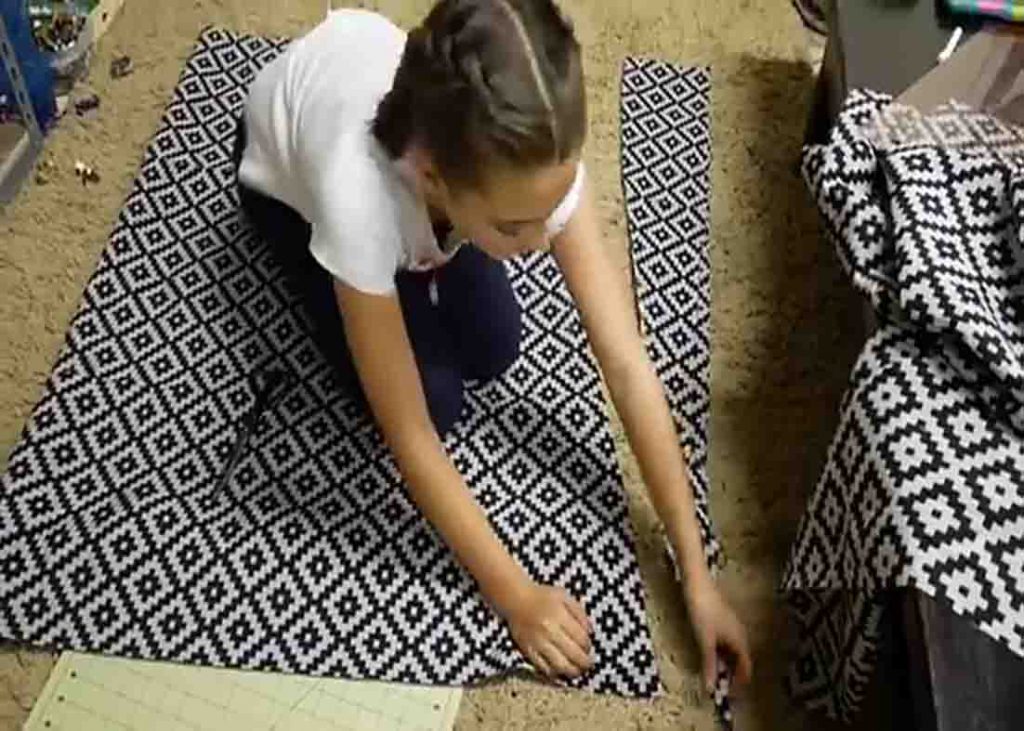 Step 2
Now, tie a knot on one end of your rope, then poke the other end through the outer hole of the dowel. Next, grab your fabric and feed the rope through the wider part you sewed. After this, tie a knot about 3 feet away from the first knot, then feed the rope to the second hole or the inner hole on your dowel. Take your rope again, and feed it down through the hole on the other side of the dowel, then tie a knot 3 feet away from the end of the rope. After this, feed the rope down to the other wide part of the fabric, then poke it through the first hole and tie a knot. Now, find the center of the rope above the dowel, tie a knot at 10 inches, and hook on the metal clip.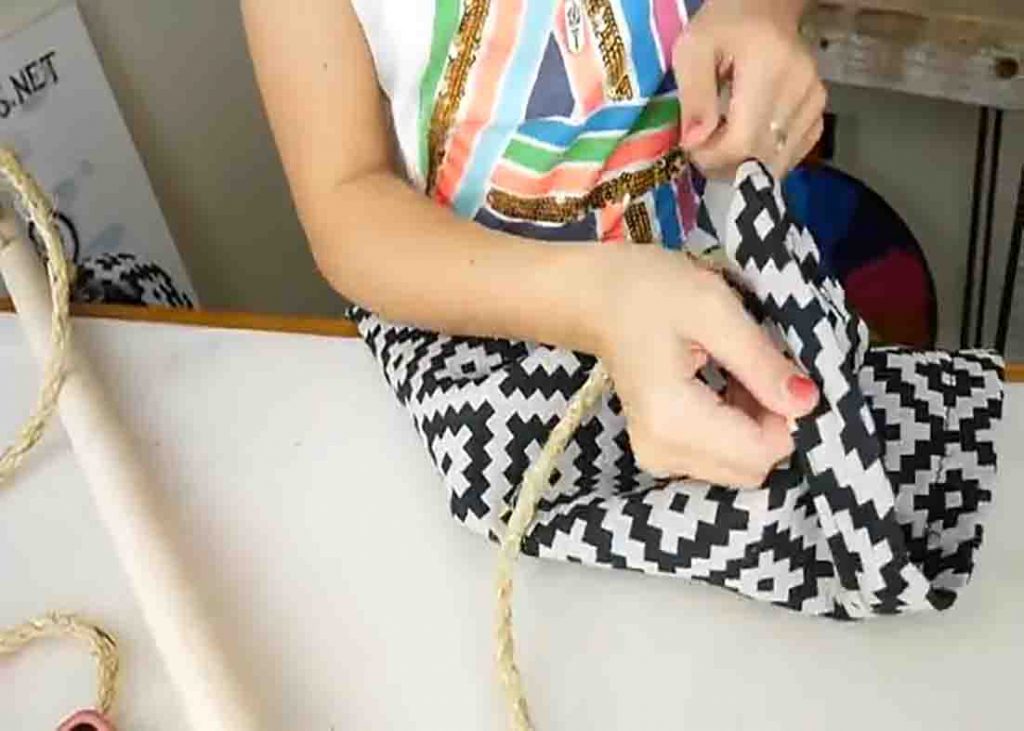 DIY Indoor Hanging Chair Tutorial