Whether you knit or not, you are going to want to grab some yarn after you see these creative DIY ideas we just found. Made from yarn alone or cheap and easy to find items you may already have at home, these yarn crafts have us wanting to quit work today and start crafting. I have several picked out to make next and can't decide which one to start on this weekend. I am super excited to help my teenage daughter make the ombre wall hanging for her room, so we will probably start with that one. From cheap but stylish home decor to some of the most creative wall art ideas we've ever seen, you are going to fall in love with some of these. Check out the easy to follow step by step tutorials we found from some of our favorite DIY blogs. Get your yarn scraps out, you know, those that you've been saving for years because they were too pretty to throw away but too small to make anything from, and get busy putting them to use.
1. Yarn Embroidered Baskets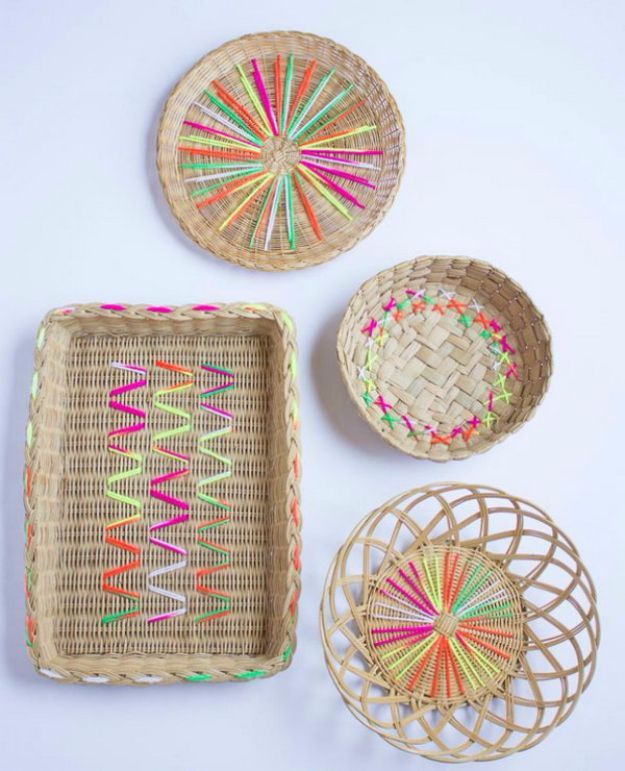 In this tutorial that we have from Design Improvised we will learn how to create Embroidered Baskets using yarns with different colors to give it a little more pop! You probably already have a few baskets lying around your house so why not add a little color to it, right? Check out the step-by-step tutorial now and style up your old unused baskets to make it useful!
2. DIY Nursery String Art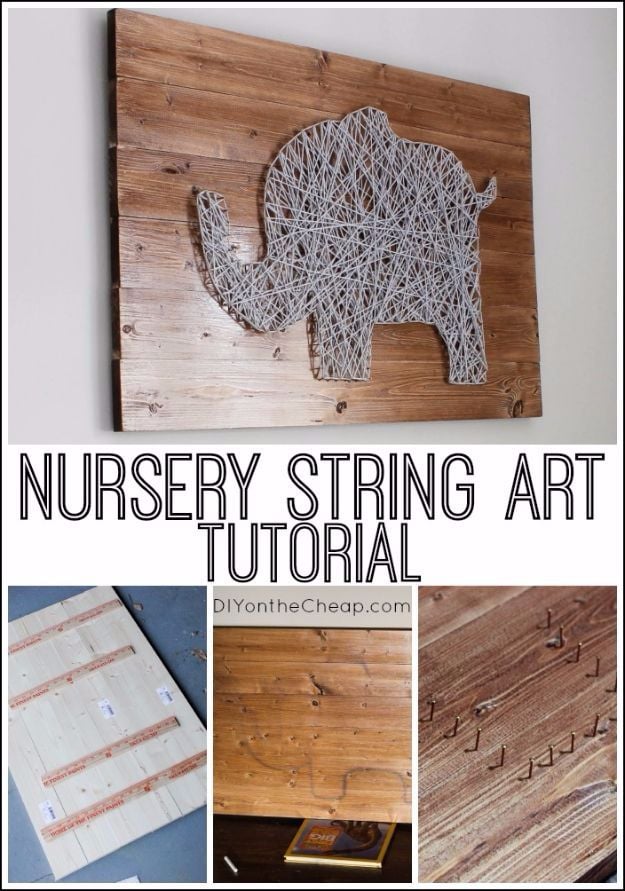 If you are expecting a baby, it is important for you to be ready before it come and of course a nursery is a must! So instead of spending a huge amount of money on toys and decoration, why not make your own! Check this step-by-step tutorial from Erin Spain on how to create a DIY Nursery String Art. You can make it with different animals, numbers or letters from the alphabet so your child not only will have cute decorations on his or her room, but will also learn from it!
3. Yarn Ball Chandelier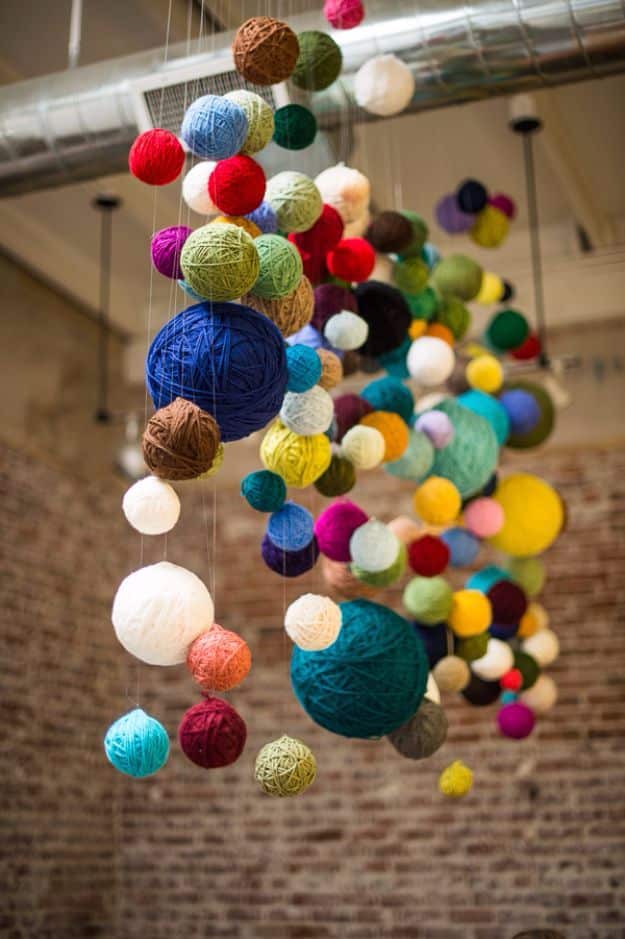 If you are looking for an inexpensive way to decorate your home, here is a really cool idea from Inspired by This, Yarn Ball Chandelier! It's really easy to make since its mostly made out of yarn and you can hang it anywhere you want at your home! And it would give your home this really bright beautiful feeling because you can make it with as many colors as you want!
4. DIY Vintage Tennis Racket Wall Hangings

If you have an old tennis racket lying around the house and no longer uses it why not make it into something useful, like a hanging decoration for your living room. In this tutorial that we have from The Gathered Home, you will learn to create a DIY Vintage Tennis Racket Wall Hangings using just a few material and mostly yarn! It would be a very cool decoration for your home and an inexpensive one too!
5. Yarn Ball Wreath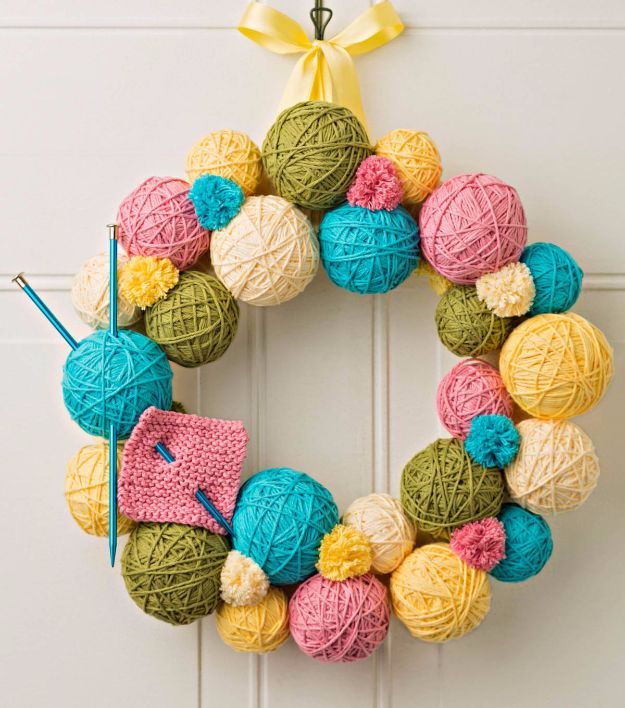 Most of us likes hanging wreaths at our home, well mostly because it gives us that homey essence of feeling right? But instead of hanging a normal wreath at your home, why not give it a little twist and make your own wreath made out of yarn balls. It would give your home that beautiful colorful vibe and it would be one unique wreath that starts a conversation!