There are so many flip flops that I have around the house that is torn or beat up. With this tutorial by Aloha Crafts, I've learned that I can turn old flip flops into cute handmade sandals for the beach. This is a good way to recycle old flip flops if you plan on throwing them out anyway too. However, I'm not sure how durable these sandals are or how long they will last. I think I would consider using a stronger glue if the hot glue gun is not enough to hold everything together. Overall, these handmade sandals are perfect to wear with a sundress. I've always wanted sandals that had a jute threading material like espadrilles shoes that's super trendy right now.
Materials:
Old Slipper
Jute Threads
Felt Paper ( that Blue Color)
Jeans Fabric
Peace of fabric ( that Rose color)
White Glue Or Fevicoal
Glue Gun
Thread and needle
Brush
Directions:
First, take your old flip flops and remove the sandal thong off the shoes. Then, continue to watch Aloha Crafts on how to cut off the jute thread and tie a knot at the end. After you make a good amount of jute thread braids, glue them onto the bottom surface of the flip flops.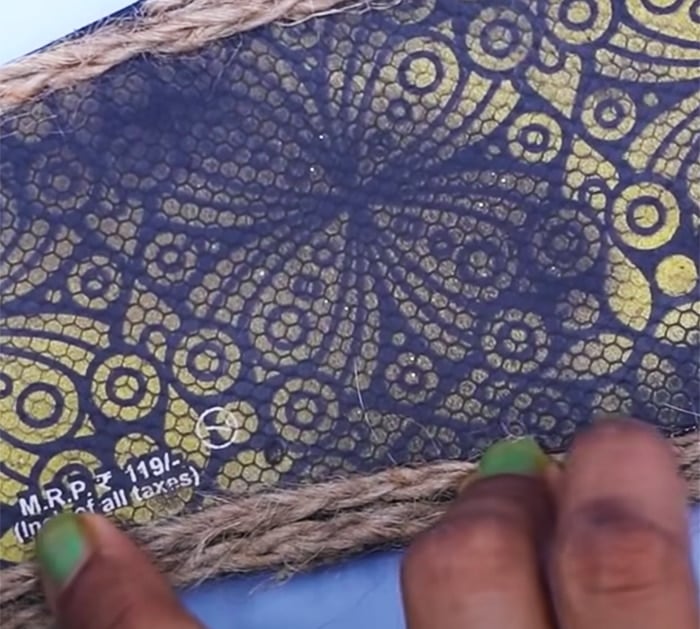 Next, to create a sandal strap, take your jean fabric, and measure out the size around the shoe. Then, take another color fabric and cover the jean fabric to make it look more fashionable.
Overall, once you finish all the steps in the tutorial, you'll have cute sandals to wear by the beach or to stroll around. I would love to recreate this because there are so many sandals laying around my house. I have nothing to lose if I try this handmade sandal and it doesn't last me. In the end, I was going to throw out the flip flops.