If you're looking for ways how to recycle your old t-shirts, you're in the right place. This DIY grocery bag from Pinbusters on Youtube is quick and easy; you don't even need a full hour to do this. What's more, it's a really cute project you can make if you love DIY stuff that you'll be able to use for a long time. You can make as many as you like and give them out to your friends and family. It's an adorable gift idea, and you're helping the environment by recycling old t-shirts and not using plastic grocery bags. So if you're into sustainability and helping Mother Earth, you should give this a try. What are you waiting for? Start making yours today! Watch the video tutorial below for the step by step instructions. All thanks to Pinbusters for this really cool DIY grocery bag idea.
Materials:
old t-shirt
pair of scissors
needle
thread
marker
Directions:
Step 1
To start, turn your t-shirt inside out and fold it in half, then using a marker, trace along the surface of somewhat like a curve. Cut it afterward, set aside the upper half, then sew along the edge of the entire bottom half of the t-shirt. After you finished sewing the bottom, draw some slits on the bag that you want to cut. (It's up to you how wide or close to each other you want it, just leave enough room so the holes won't rip.)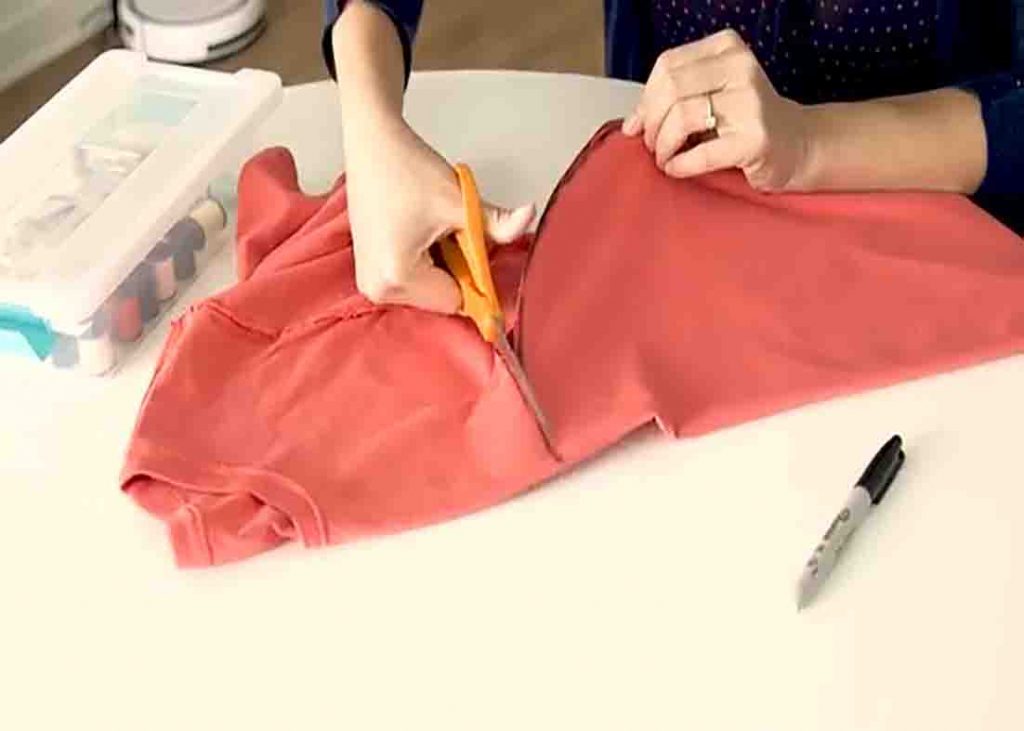 Step 2
Once you're satisfied with the slits, cut them out, as well as the handle. After this, flip the bag inside out. Stretch the bag a little bit to set out the holes. Your DIY grocery bag is now finished.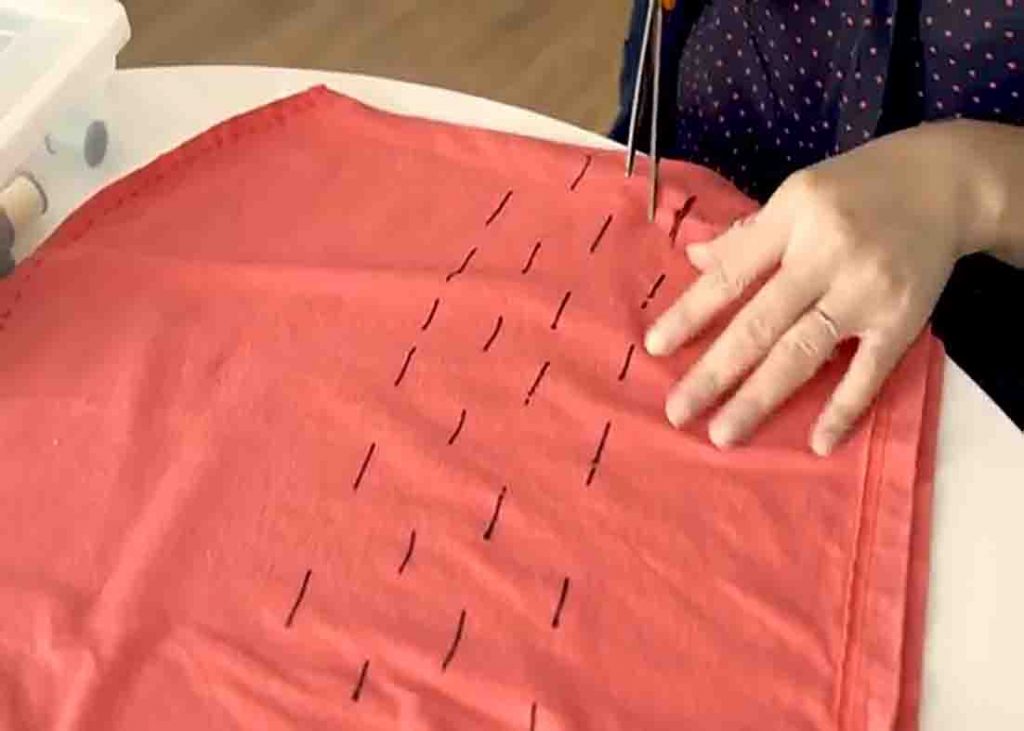 DIY Grocery Bag From An Old T-Shirt Tutorial