Looking for something cool to give to Dad on Father's Day, well let me give you a tip. Make something! Dads are some of the most loved, special people in our lives, yet they can be so tricky to shop for and very difficult when it comes to gift giving. Dads don't really want you to stress out over this, of course. Most are truly happy with just about anything, but if you made it, no matter what it is, he is sure to love it for the thought. What more thoughtful keepsake can you think of than a card you made yourself? Add a gift card or small token gift with it and make his day. He will keep the card forever on his desk or in that special place he keeps those special things. From fun to funny to creative and crafty, we picked 40 of the best DIY Father's Day card ideas for you to choose from. Check out the step by step tutorials we found from our favorite DIY bloggers, so inventive and cute, call us impressed. Happy Fathers Day to you and your Dad!
1. Fun Father's Day Cards for Dad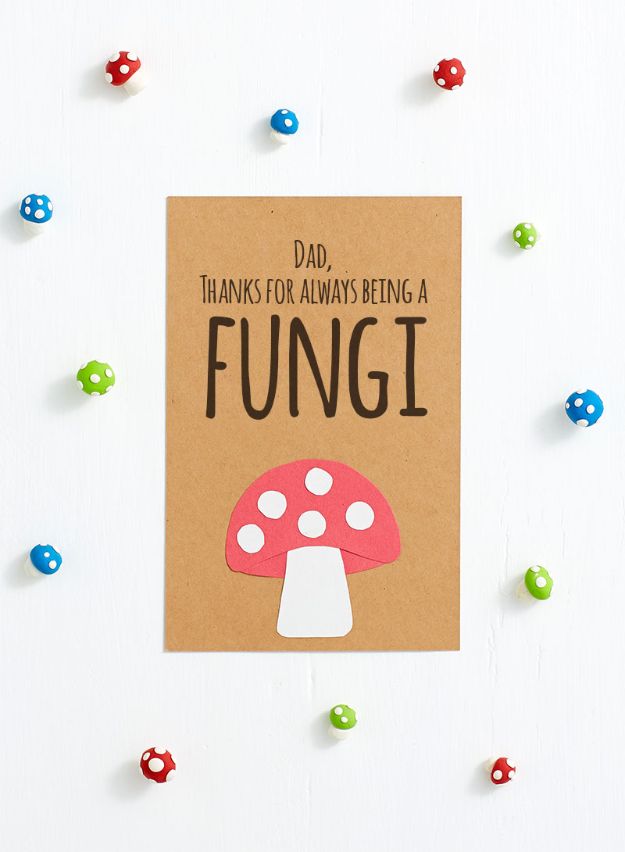 For a fun ideas adults, teens or kids can make for Dad, look no further than this DIY Father's Day card perfect for the "fun guy." Get him back for all the years of Dad jokes with this one 😉
2. 3D Tool Box Card for Father's Day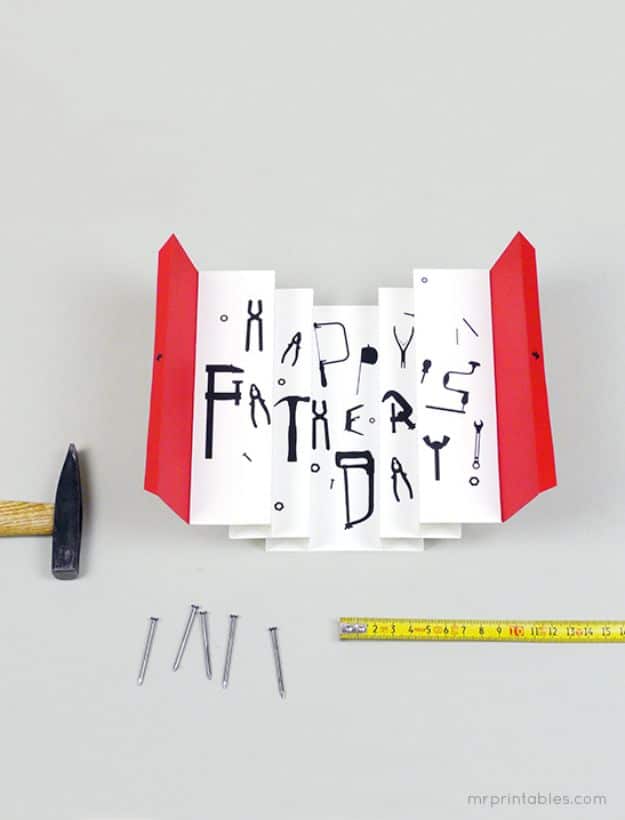 If you got your love for DIY from your father, what better card to make for him on fathers day than this crafty homemade card for the hands on type Dad. It folds up, too. Check out the easy to follow how to and learn how to make one for your special guy.
3. Father's Day Pop Up Card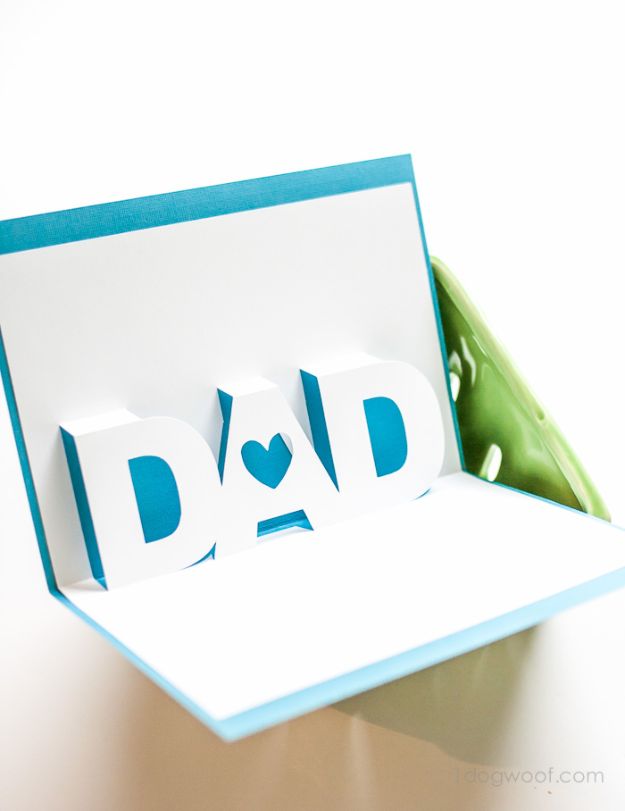 My favorite Father's Day cards have to be the pop-ups, probably because my Dad displays them each year until he gets a new one. If you feel like making something easy but impressive, this simple card idea should do the trick nicely.
4. Father's Day Button Cards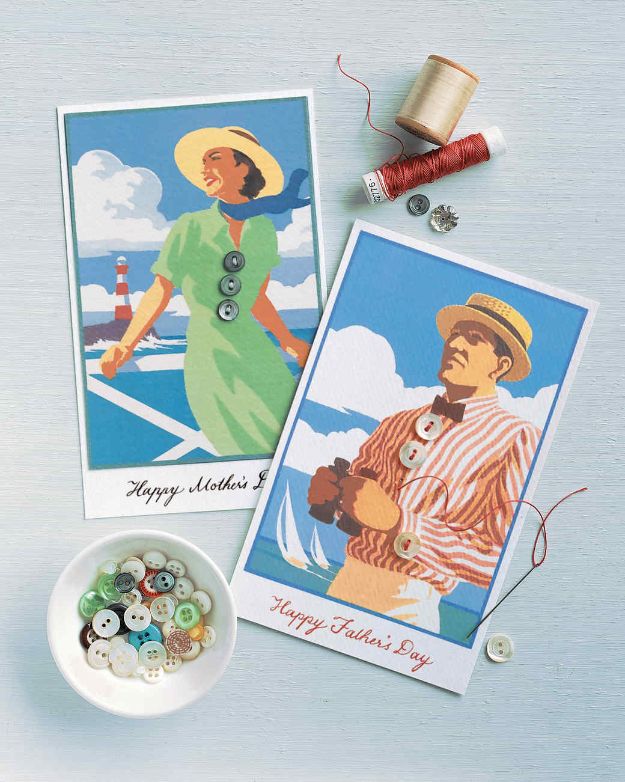 5. I Love You to the Moon and Back Father's Day Card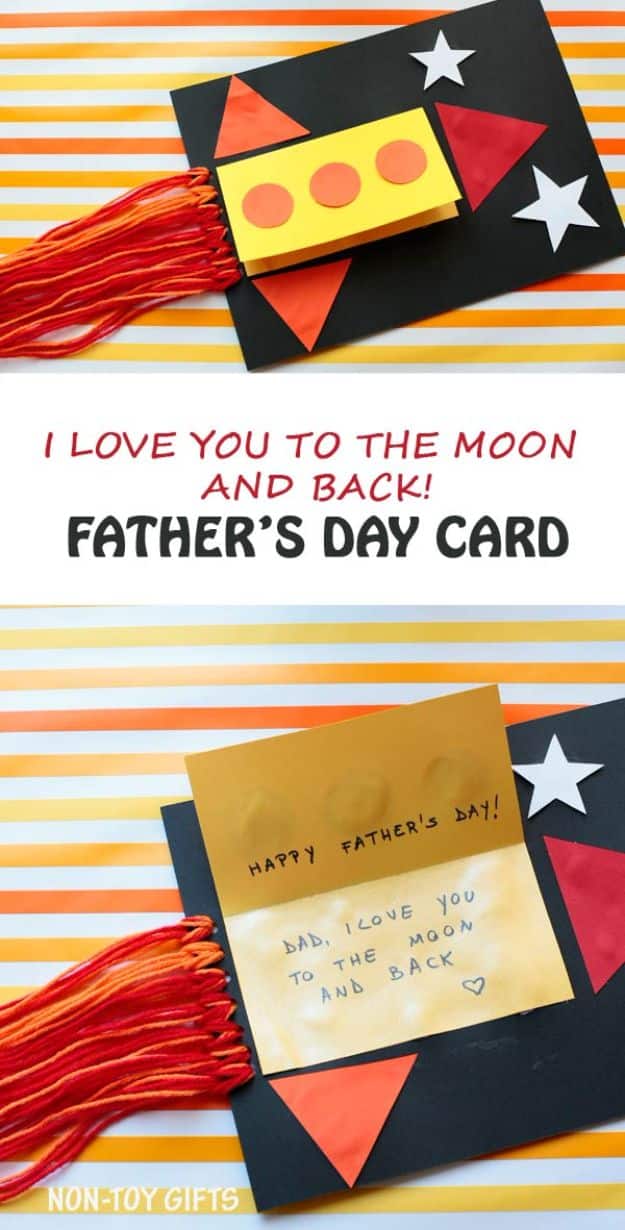 6. Handprint Yoda Father's Day Card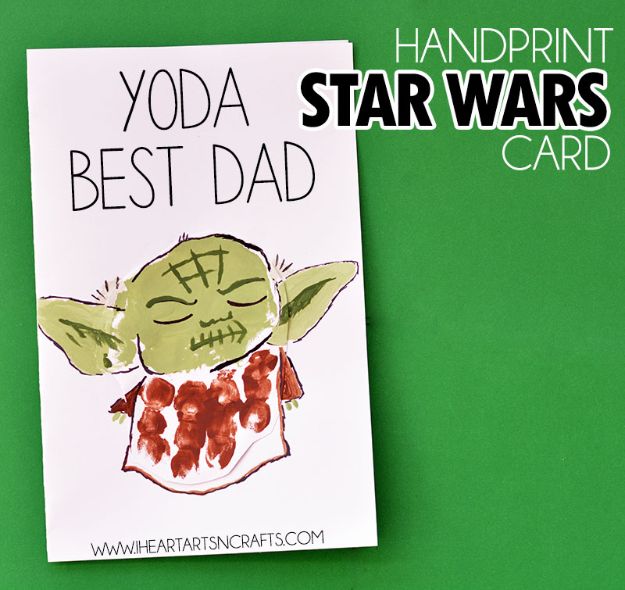 7. DIY Wood Veneer Father's Day Card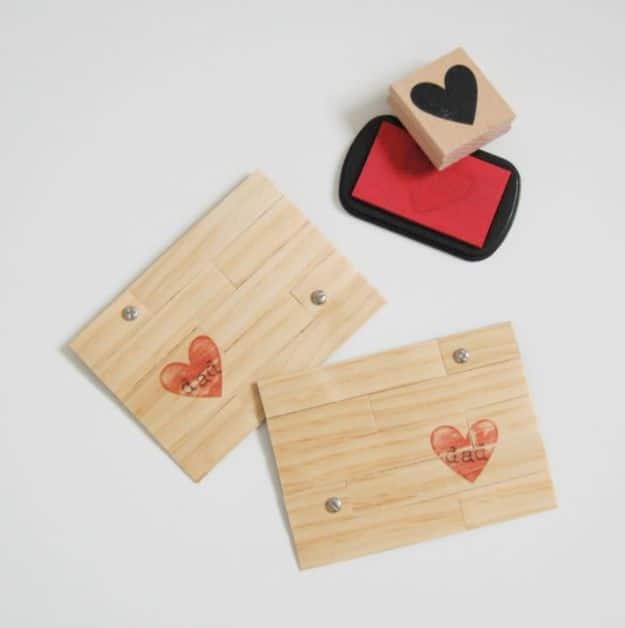 8. Foam Rosette Card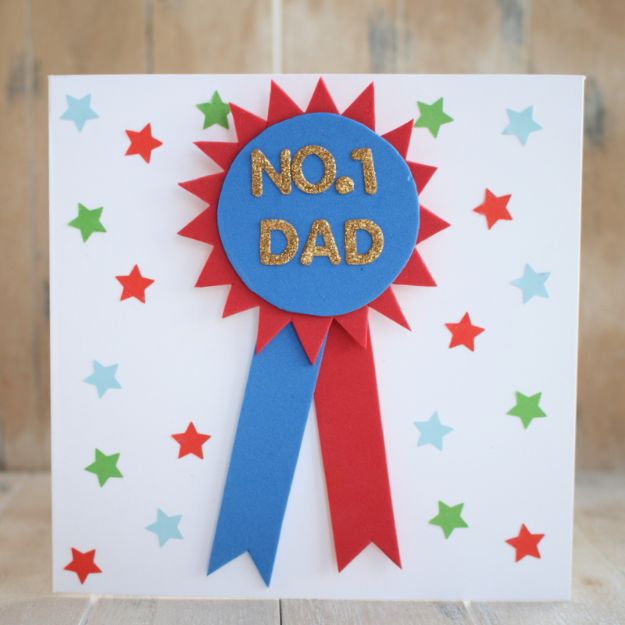 9. Crisscross Card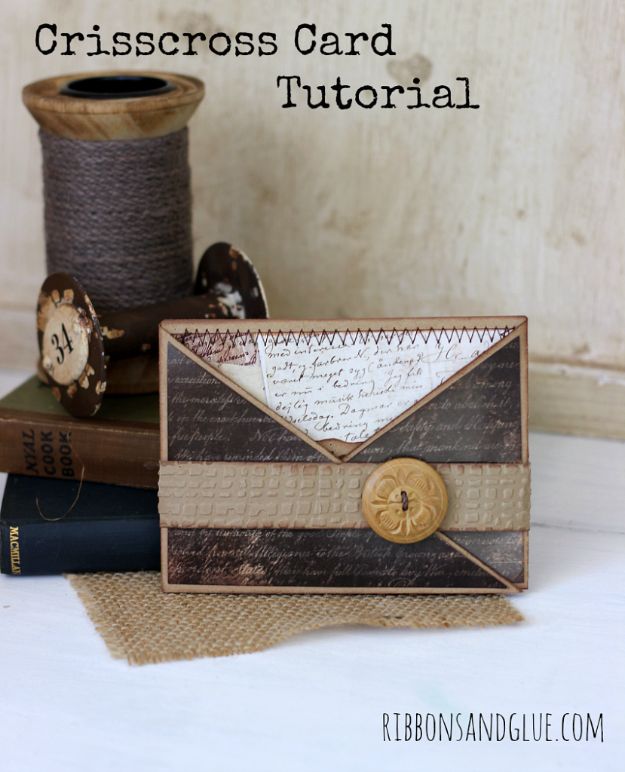 10. Minimalist Father's Day Card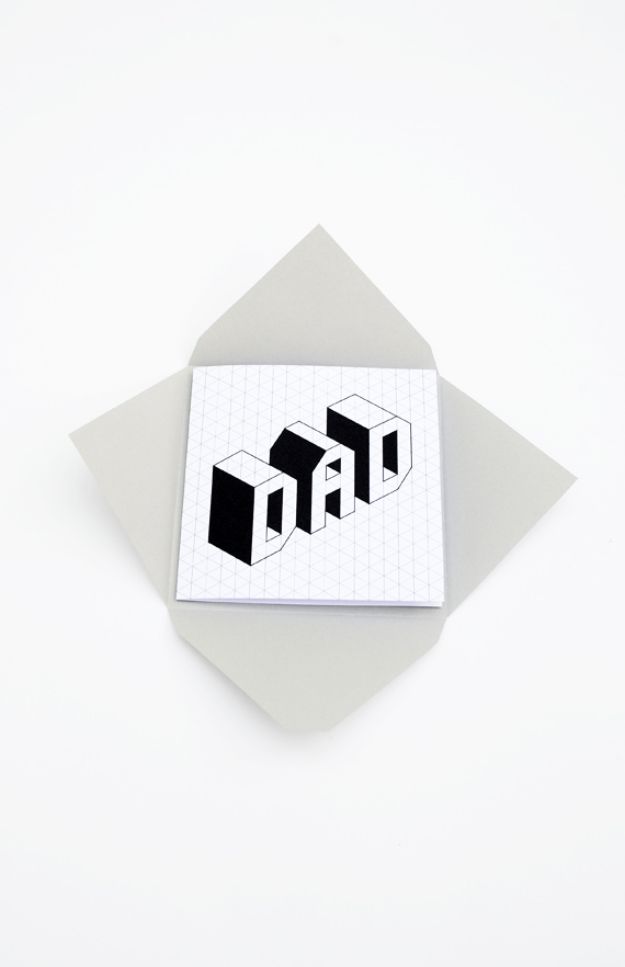 11. Vintage Father's Day Card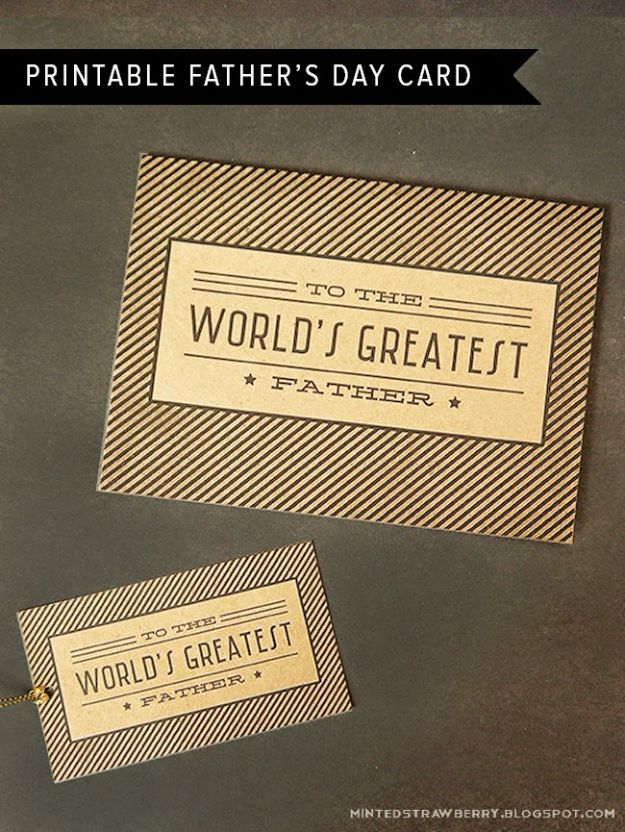 12. Shirt and Tie Father's Day Card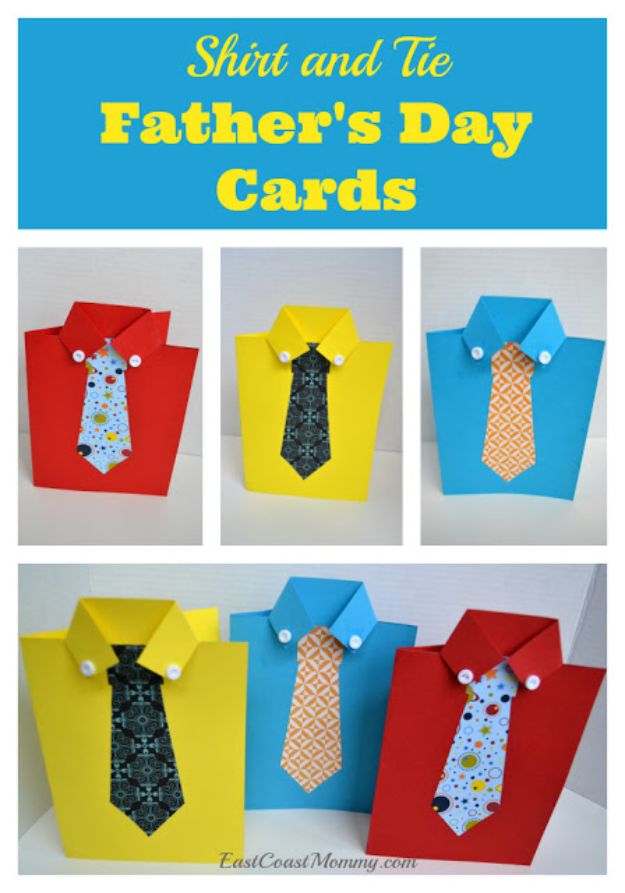 13. iDad Card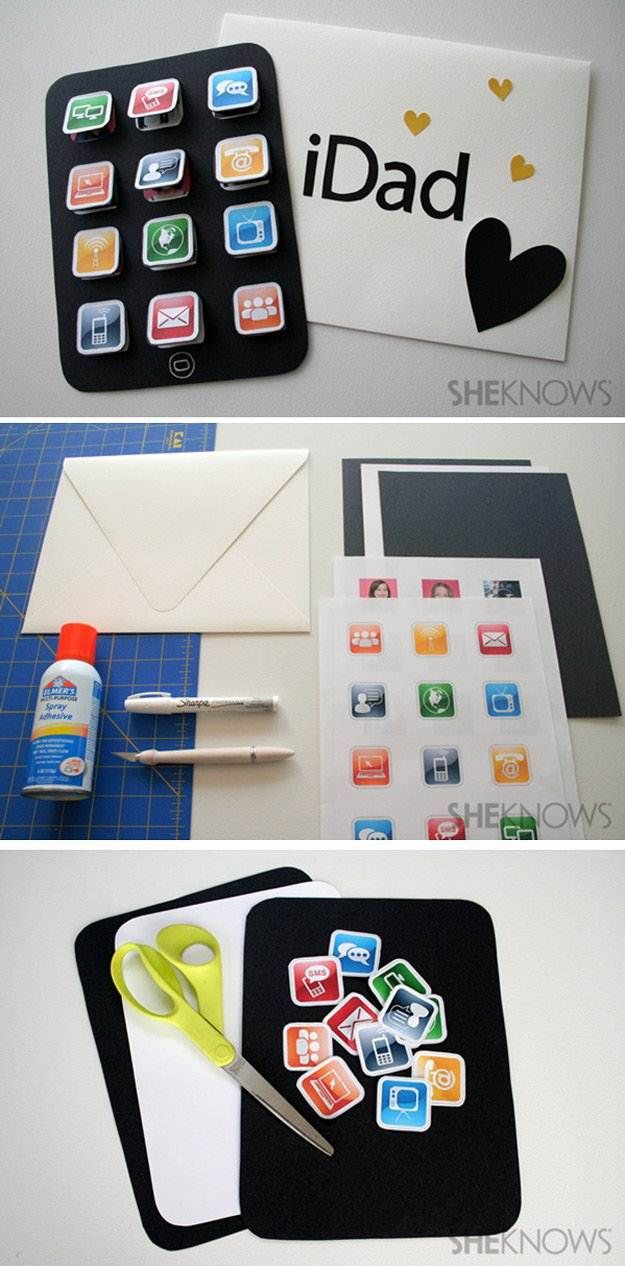 14. I Love You This Much Card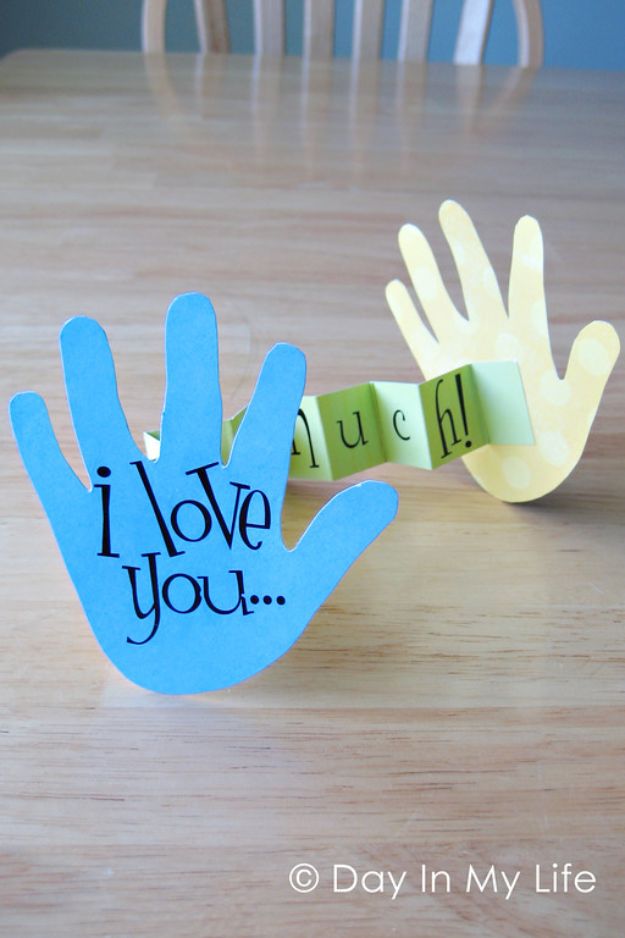 15. DIY Father's Day Watermelon Card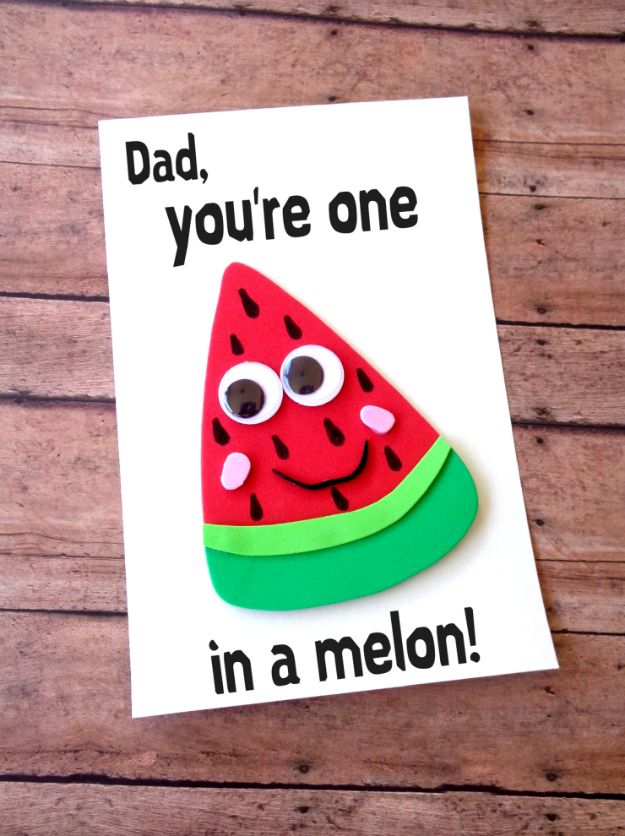 16. Template Studio Father's Day Mini Album Card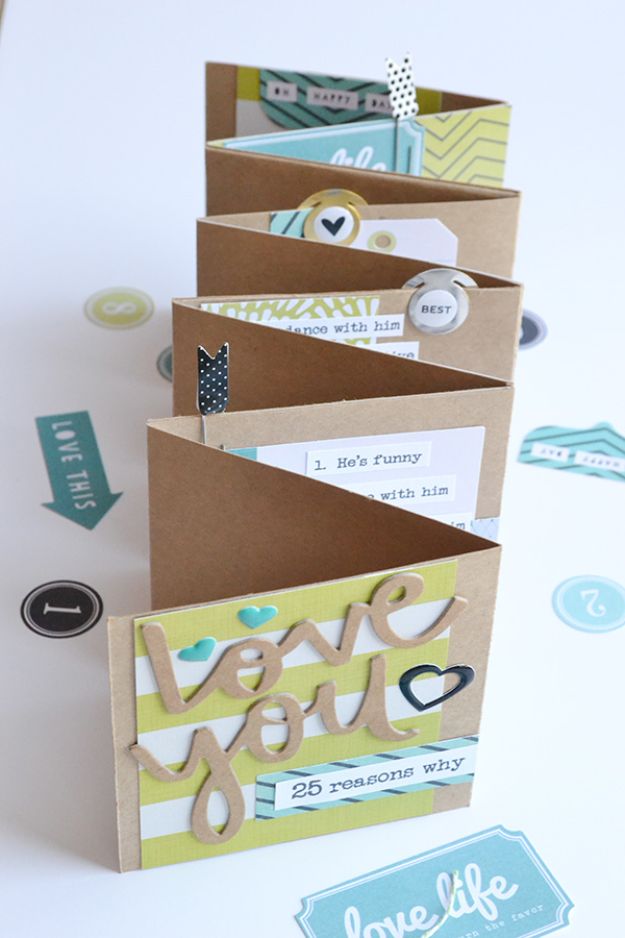 17. A Super Hero Father's Day Card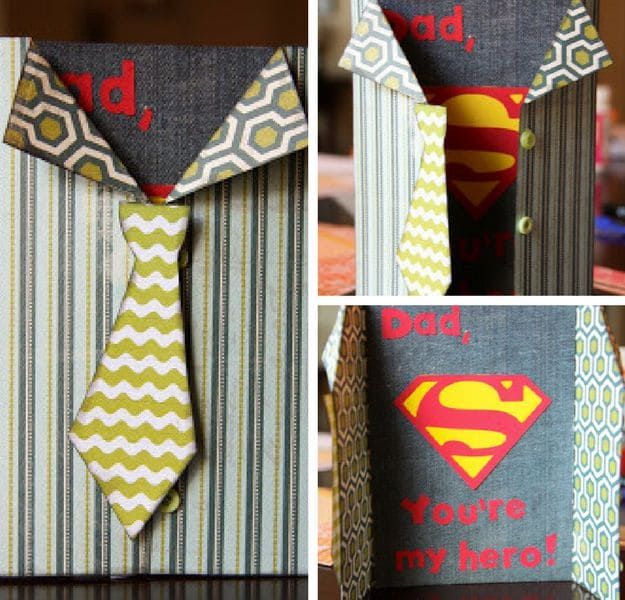 18. Father's Day Confetti Cards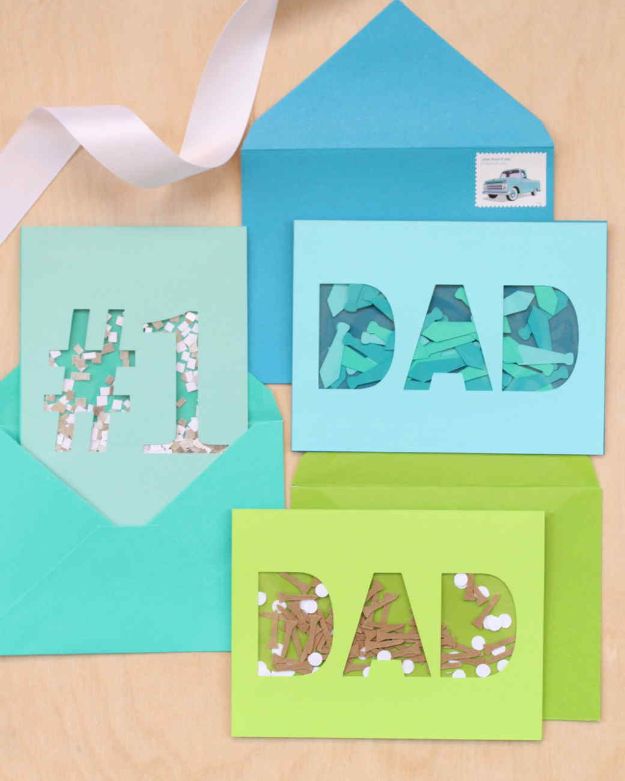 19. Fathers Day Twist Turn Card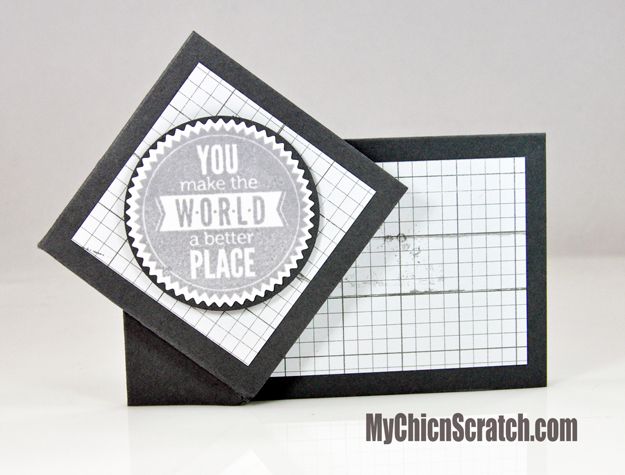 20. Guess Whooo Loves You Father's Day Card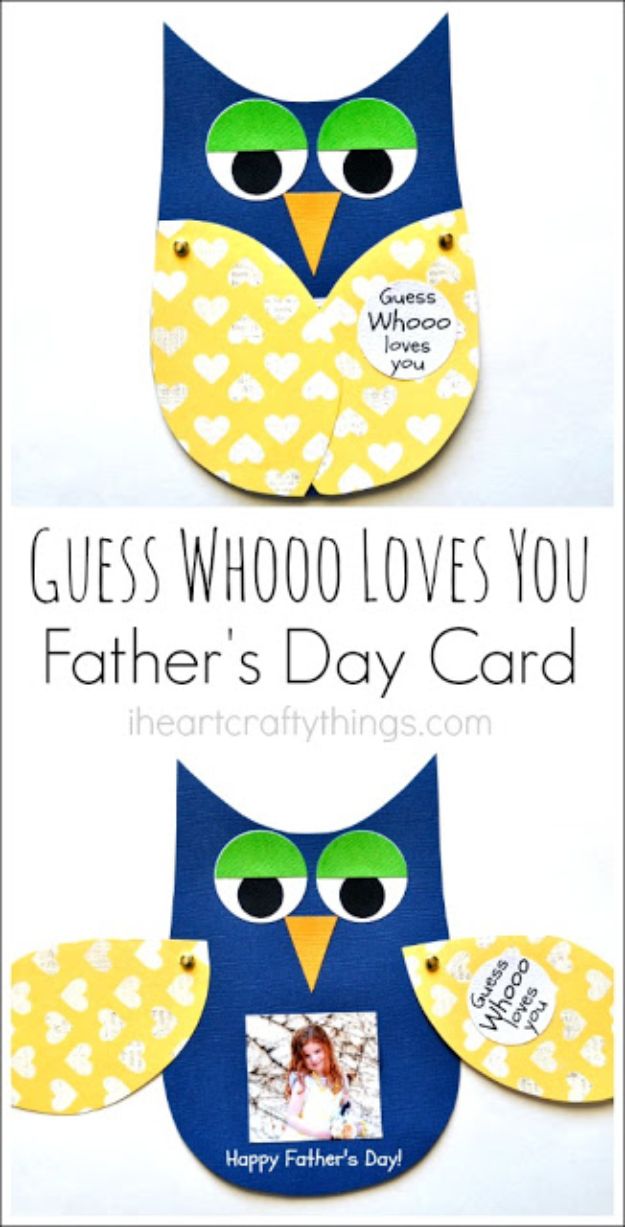 21. Stay Cool Popsicle Father's Day Card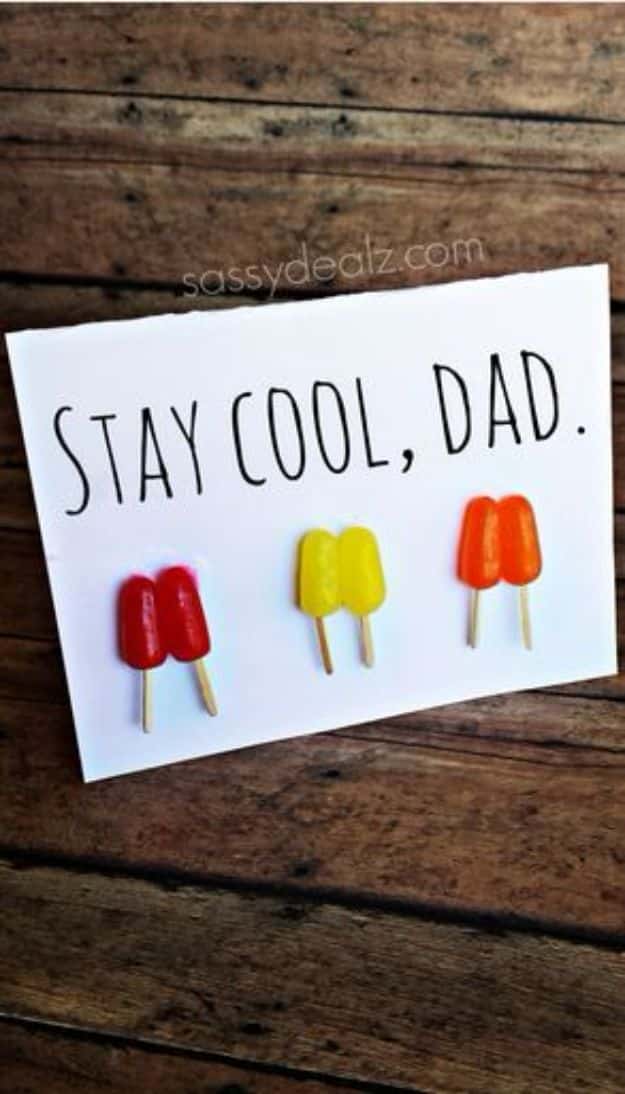 22. Toad-ally Awesome Handmade Father's Day Card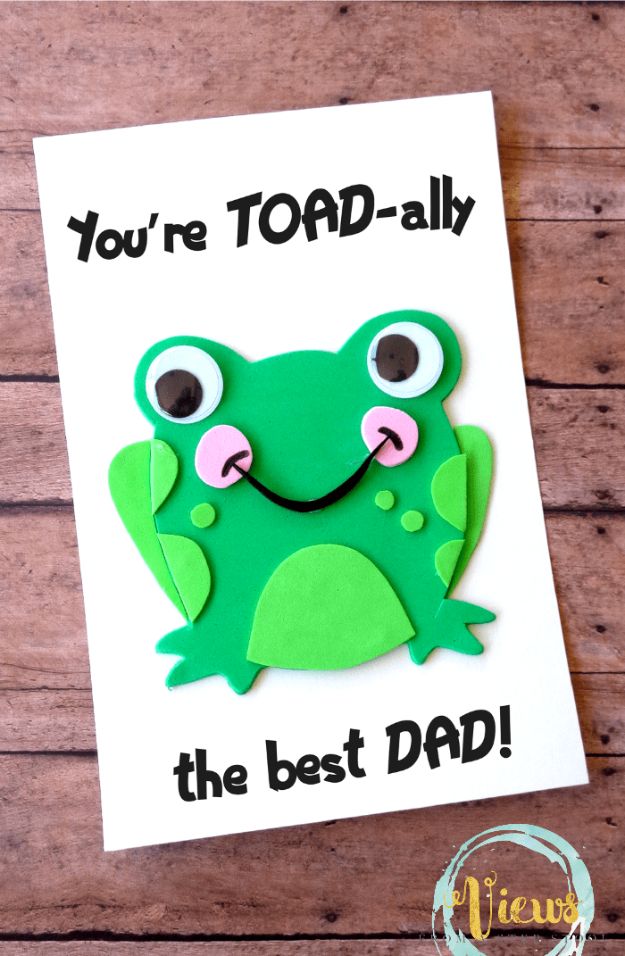 23. Printable Fill in the Blank Father's Day Card
24. DIY Shirt Father's Day Card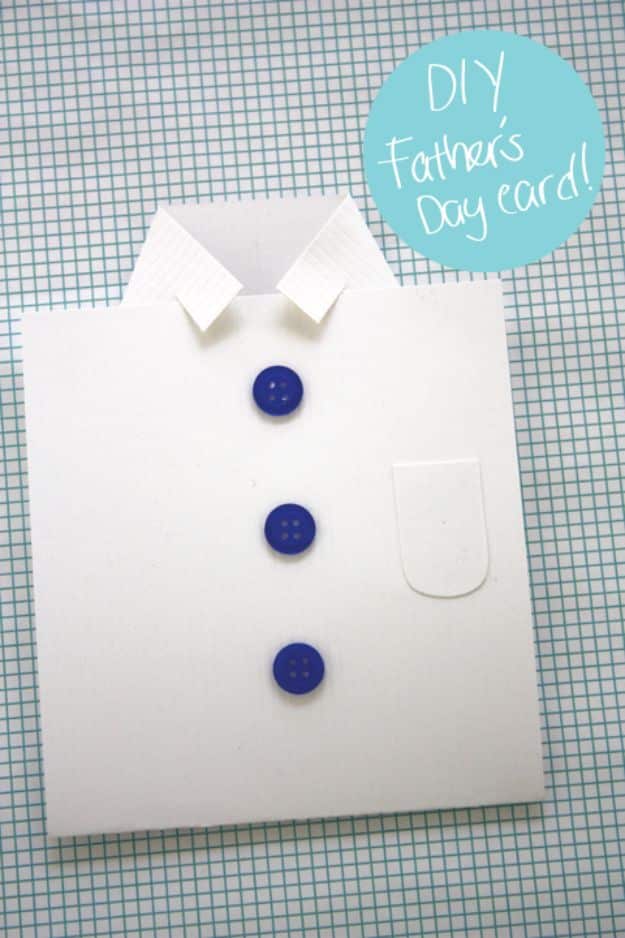 25. You Are My Superhero Father's Day Card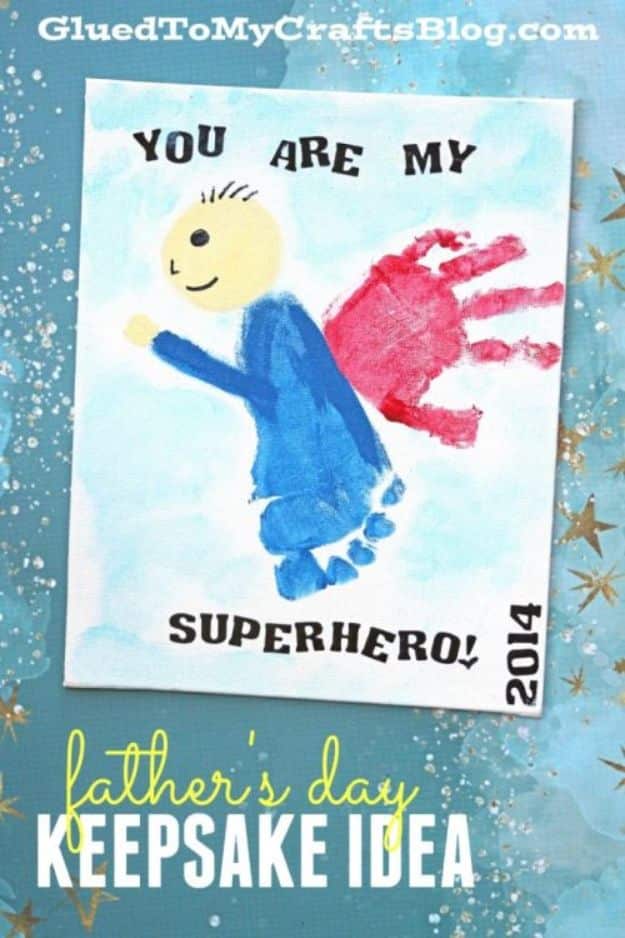 26. DIY Printable Funny Father's Day Card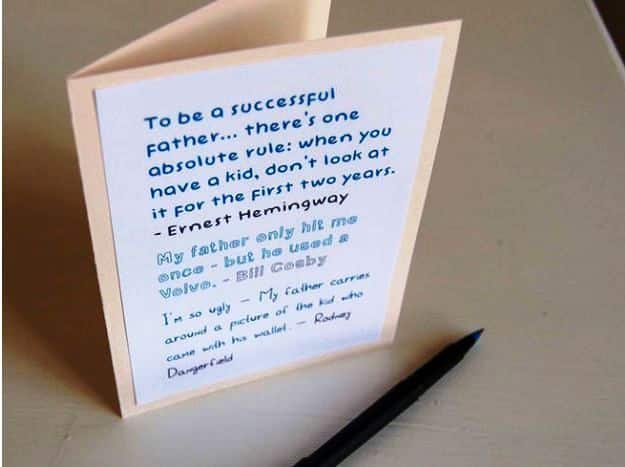 27. DIY Tie Printable Father's Day Card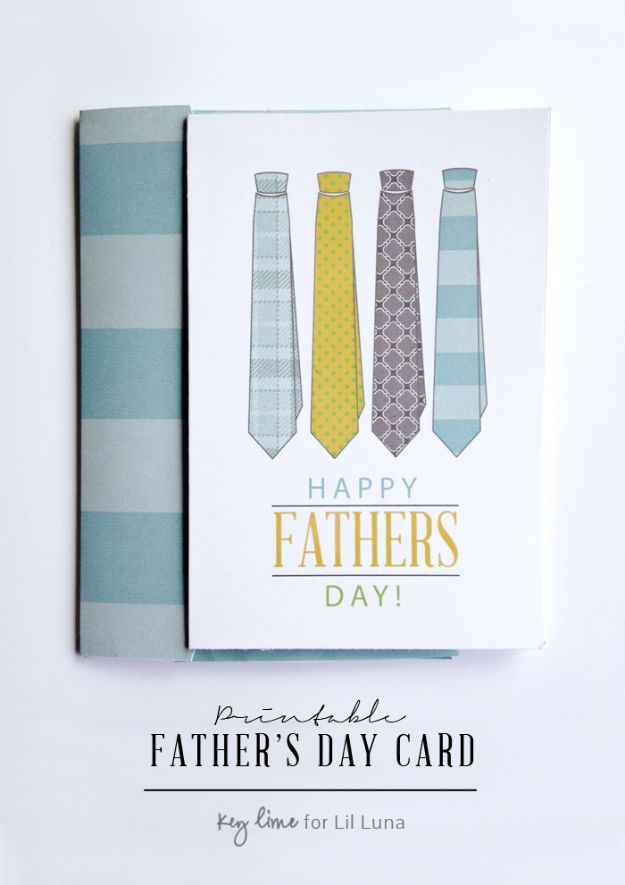 28. Daddy Ties- A Father's Day Printable Card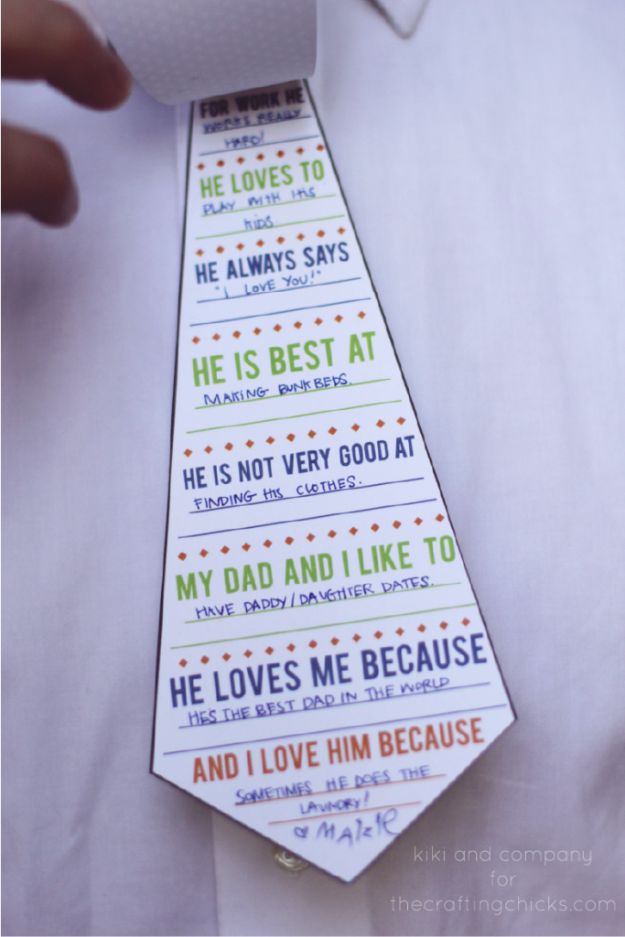 29. Moustache Father's Day Card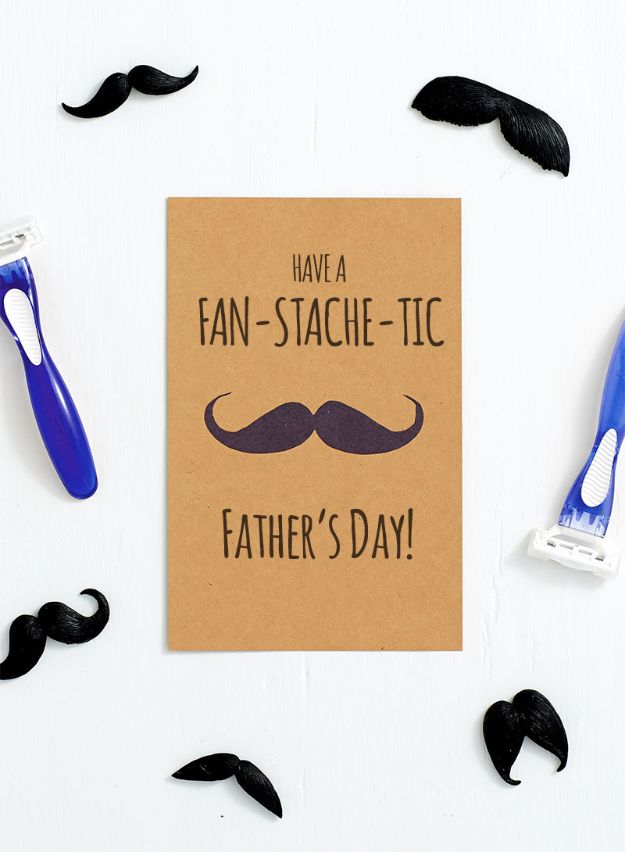 30. Fathers Day Golf Tee Card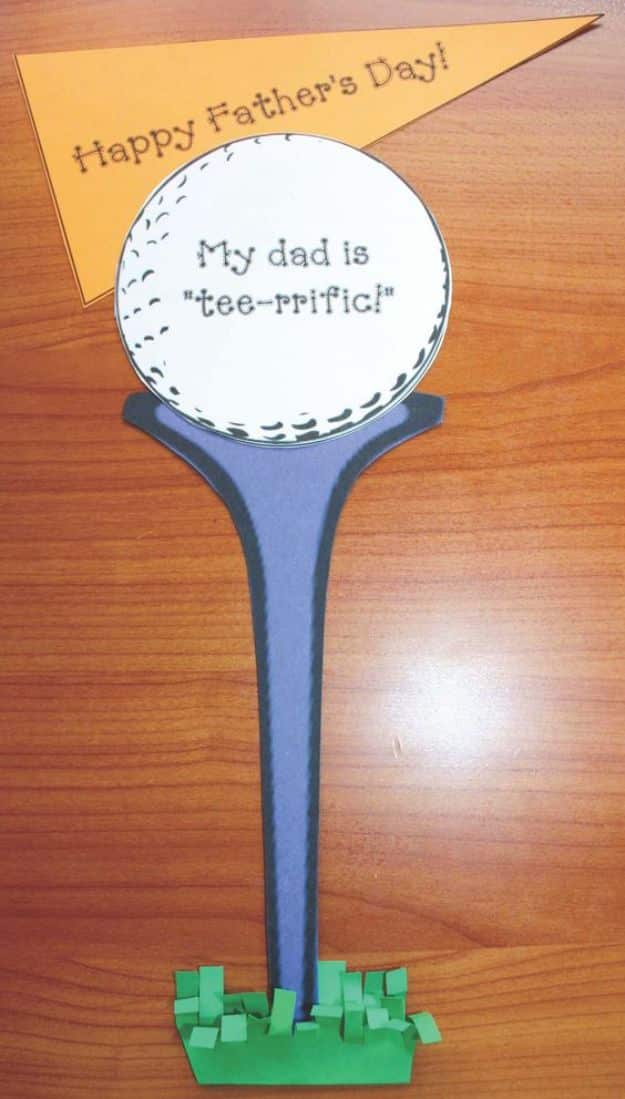 31. Fish Handprint Card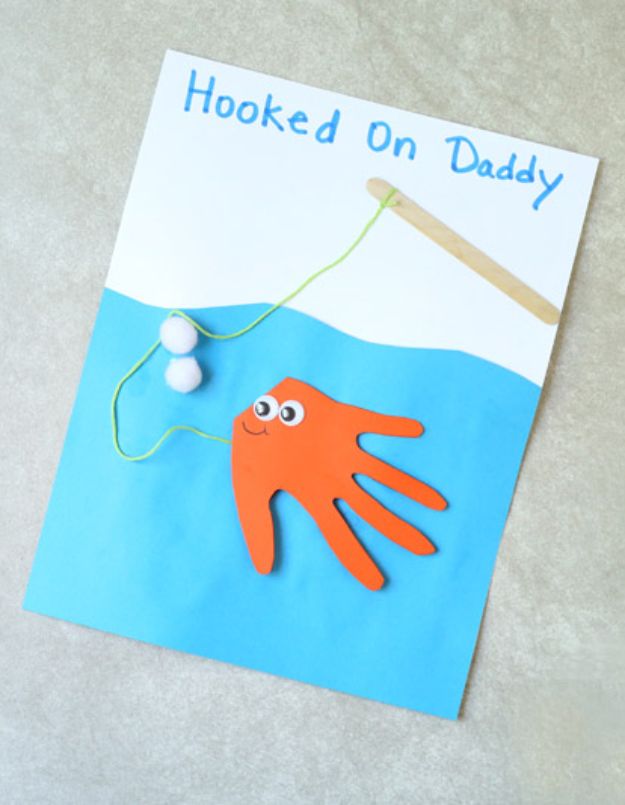 32. Swedish Fish Father's Day Card Idea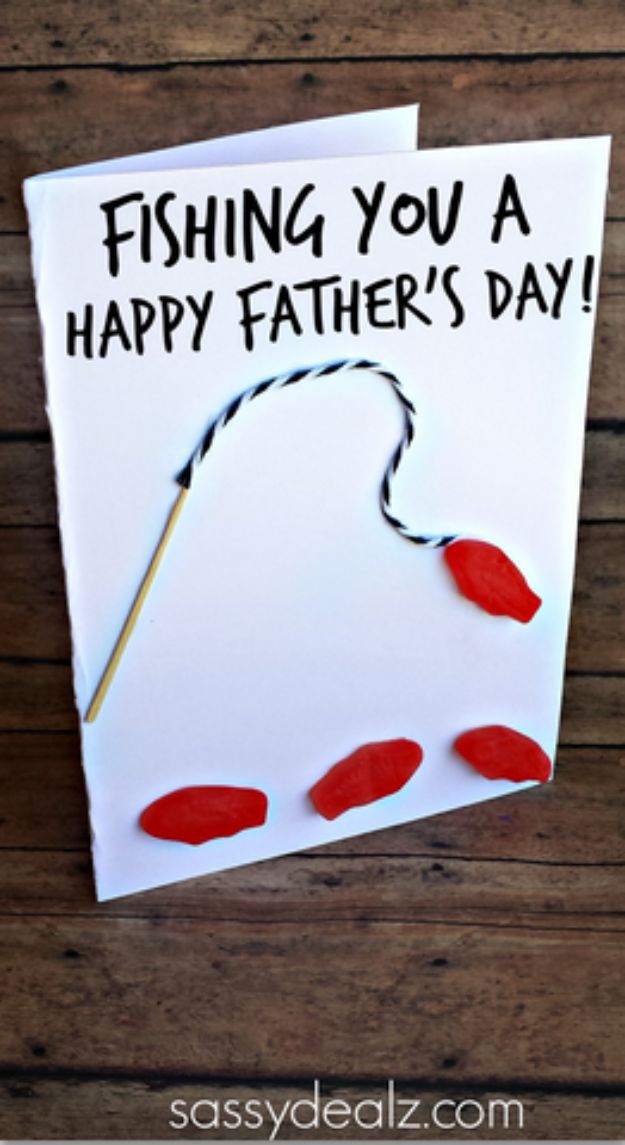 33. Etch-A-Sketch Father's Day Card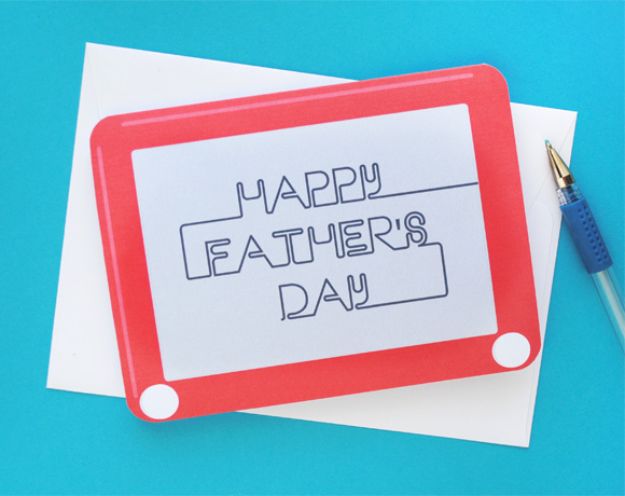 34. DAD you are RAD Father's Day Card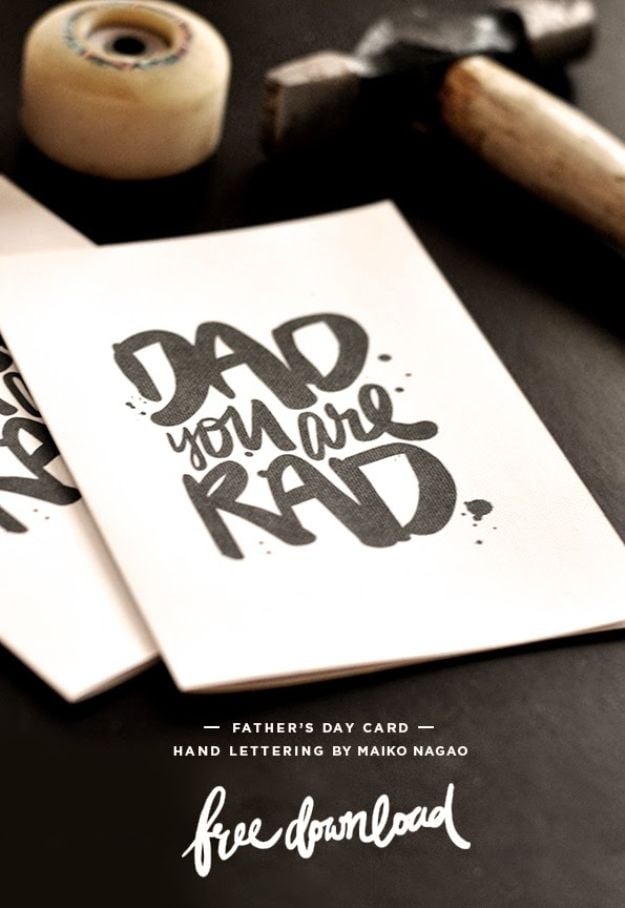 35. Out of this World Father's Day Card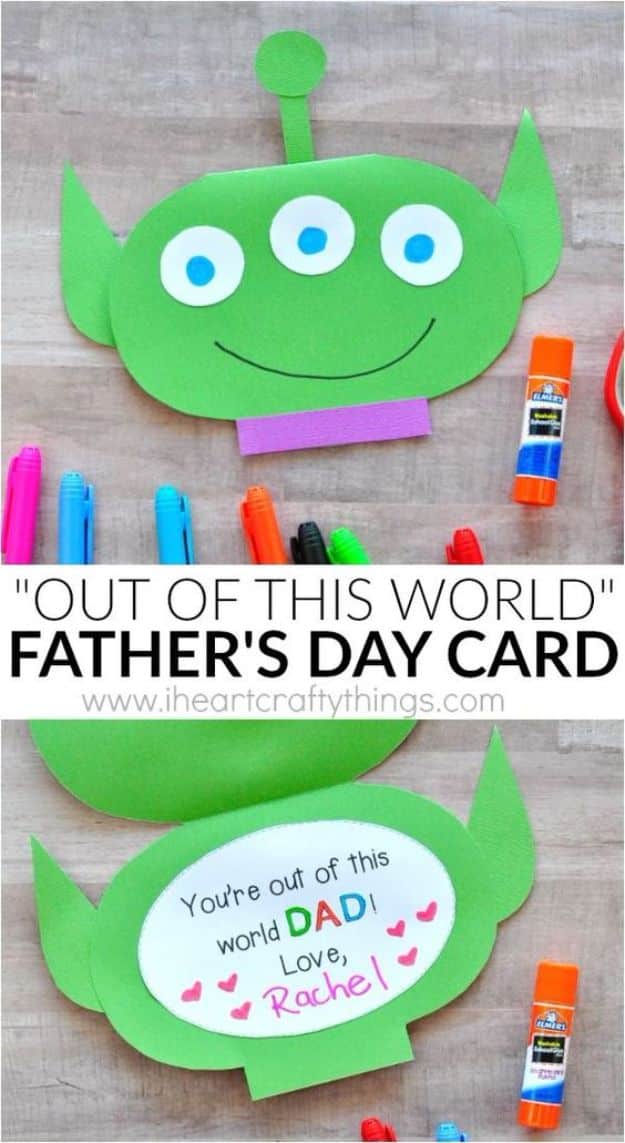 36. Classic Father's Day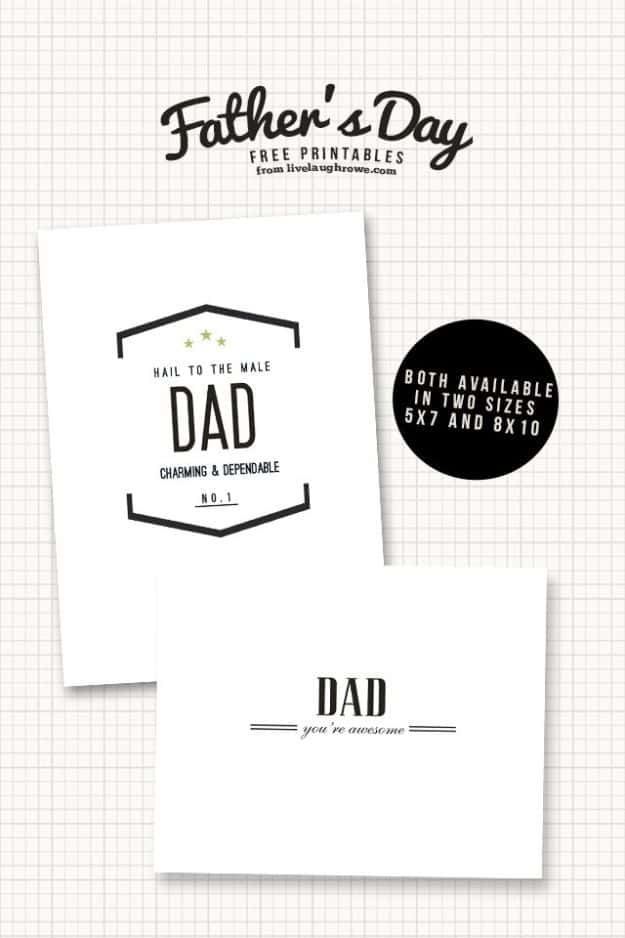 37. Father's Day Typography Glasses Card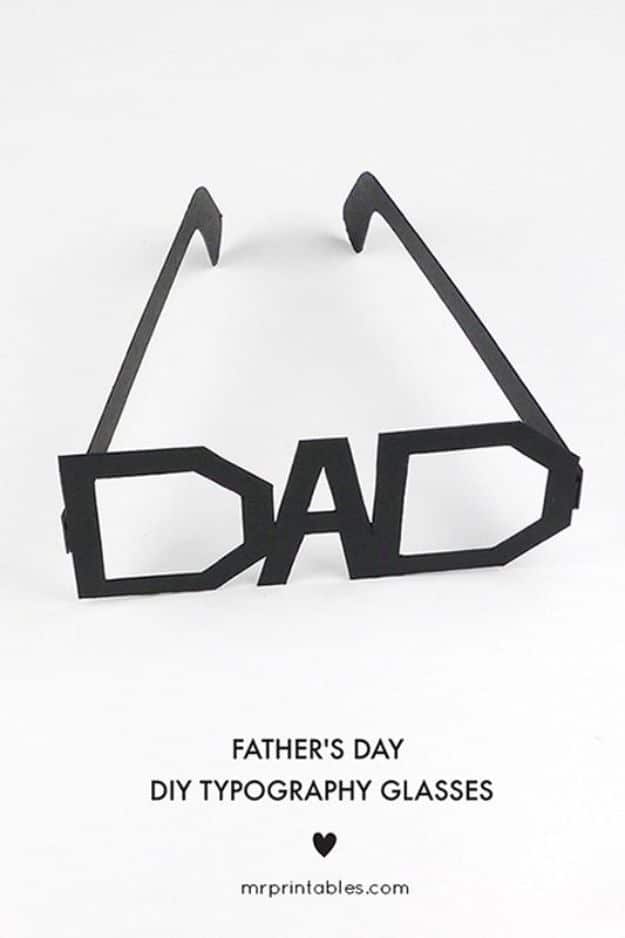 38. Little Monsters Father's Day Card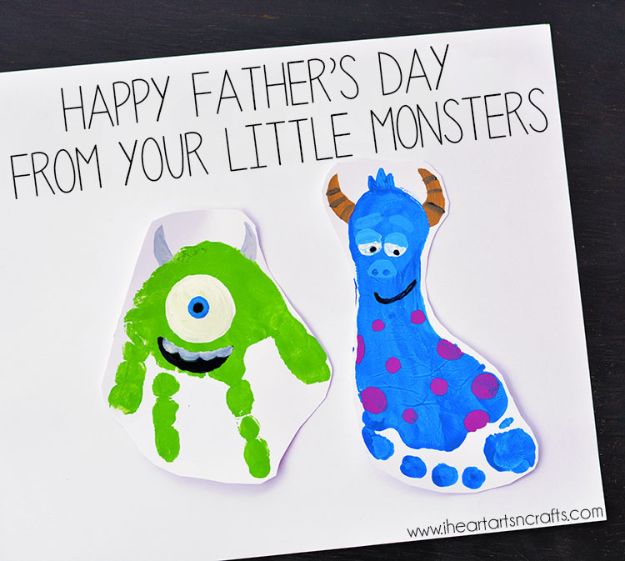 39. DIY Paper Bow Tie Father's Day Card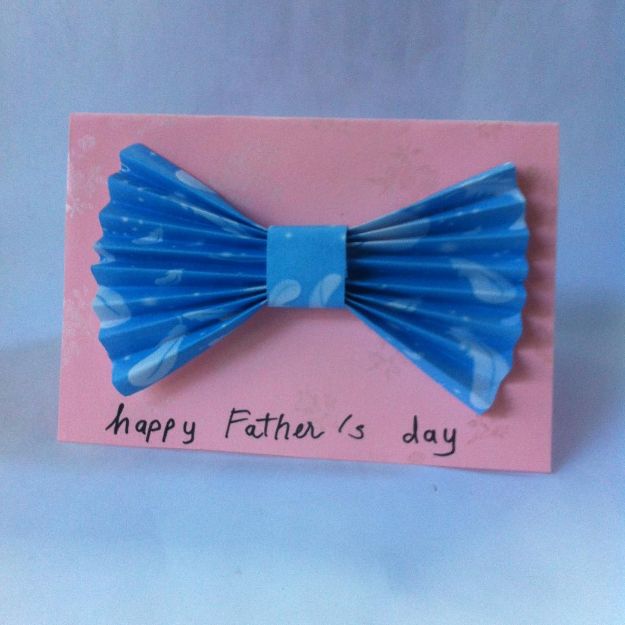 40. Simile Father's Day Card