Starting a new workout regime? We often find no matter how much we want to work out and get in shape, finding time to hit the gym is not always possible. Never fear, you can actually create a home gym on a budget by making these cool ideas for DIY exercise equipment. From weights and balls to pull up bars and power blocks, you are sure to find some things you need to make for your home gym. Check out the step by step tutorials to learn how and get in shape at home!
DIY Exercise Equipment Projects
1. DIY Sandbag For Your Home Gym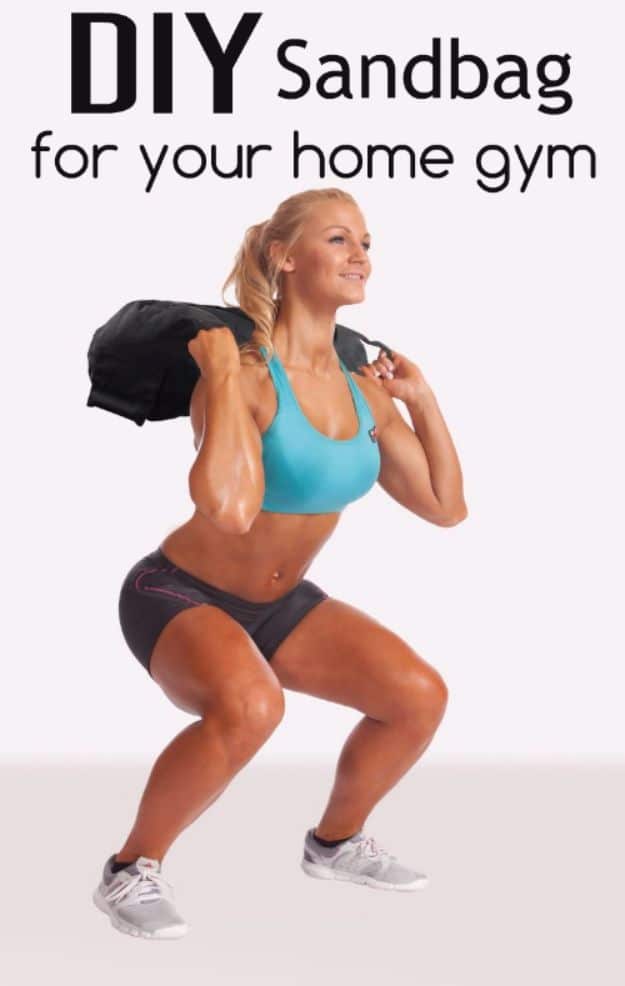 Make these easy sandbag weights yourself and get in shape at home, even if you are on a budget. Mine took no time at all to make, and this one has lasted me over a year so far. For a weight workout that doesn't require an expensive gym membership, here is your go to item you need to make when it comes to inexpensive DIY exercise equipment. Check out some of these home exercise routines and a personal trainer won't have anything on you.
2. DIY Slamball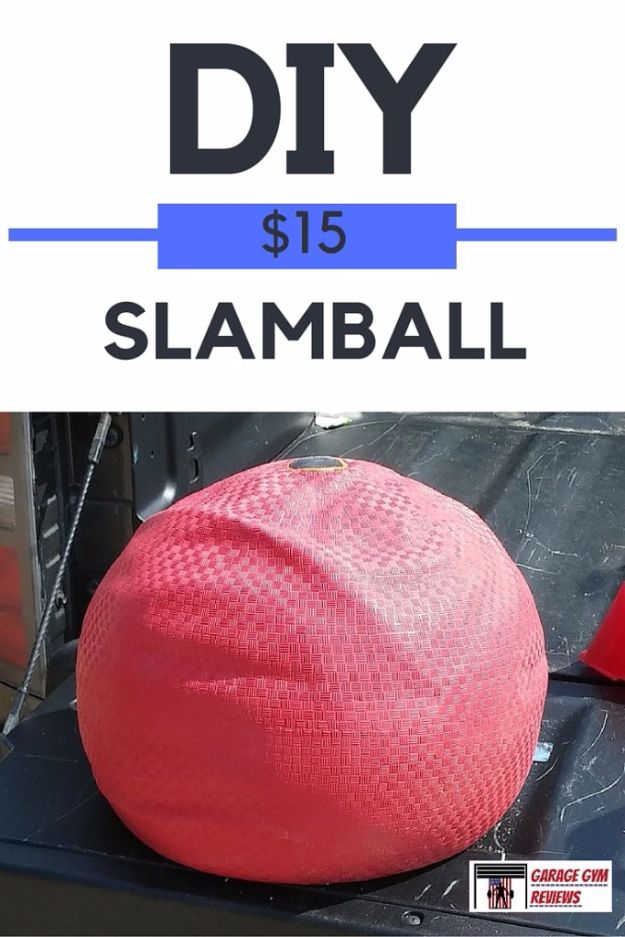 Need a multi purpose gym accessory for weight lifting? Try this DIY slamball for a versatile weight you can use in lots of different exercises. Every garage and home gym needs at least one of these! You can make this weighted exercise ball as light or as heavy as you need it to be. A perfect addition to any home gym, this DIY project is fun to make, too!
3. DIY Parallettes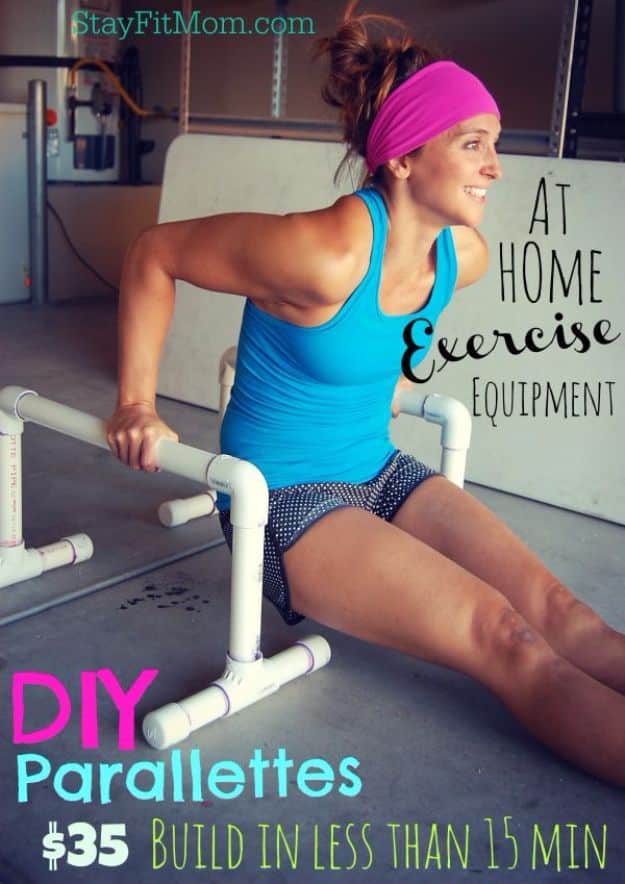 When I first saw these cool parallel bars made from PVC pipe, I said, "Oh wow!" I had no idea they were actually super sturdy and one of the best pieces of DIY exercise equipment you could make. Create these yourself for around $30 and put them together in less than 15 minutes. An easy to get in shape quick, literally!
4. DIY 3 In 1 Wood Plyo Box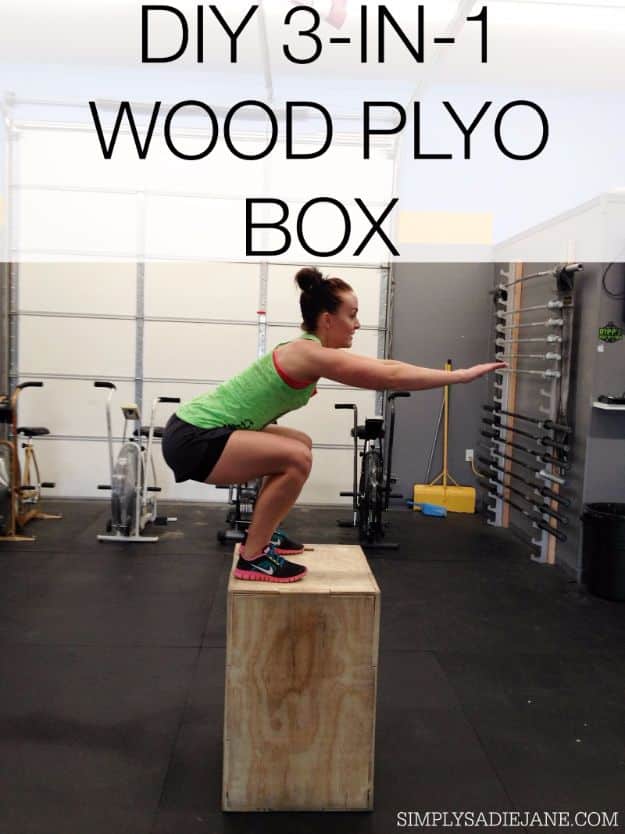 Until recently, my home gym consisted of free weights and a treadmill. When I went looking to add some variety to my boring workout routine, I found this 3 in 1 wood plyo box. Perfect for working out the lower body, I simply love mine. DIY one for yourself and you will soon feel the same way.
5. DIY Climbing Peg Board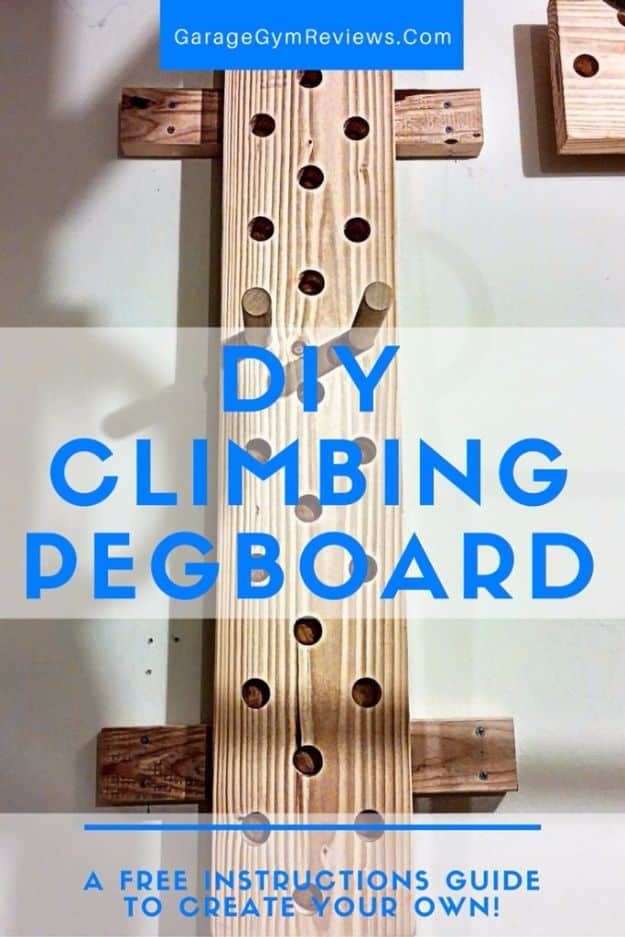 Forget joining an expensive climbing gym and having to go there to get a good climbing workout. Exercise your arms like you never have before with this DIY climbing pegboard you can build at home. I was able to really challenge myself with this one! Going occasionally to a rock gym is still fun, but the only way I ever really built the strength I needed for climbing was by having an accessible practice wall at home. Build this one for a few dollars, you'll be glad you did!
6. Homemade Power Rack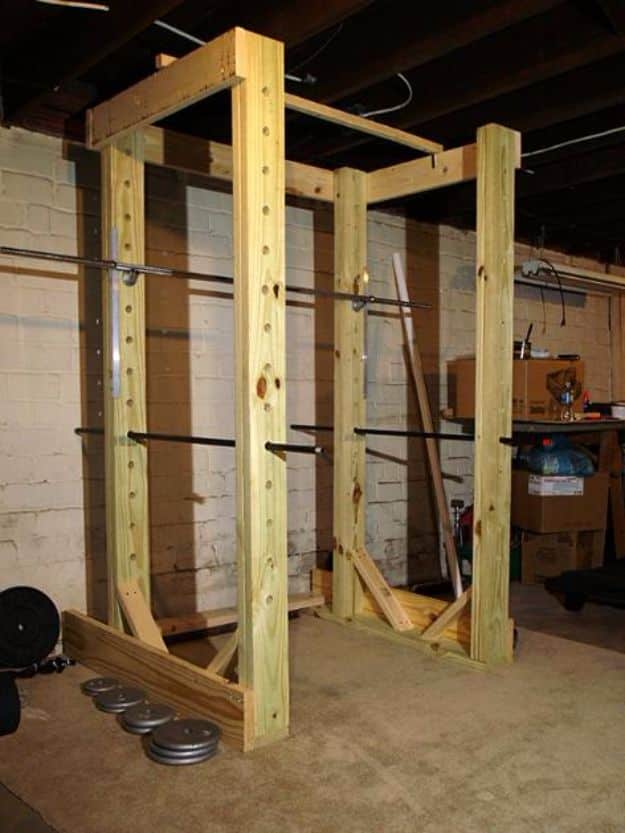 So these racks cost SO much money when you buy them made out of metal. Really sill to pay that much for home exercise equipment when your mad DIY skills can net you this weight lifting power rack for you garage or home gym. Add weights and you are in business. Get in shape without spending a ton of money on a gym membership or personal trainer, as it is really not necessary.
7. DIY Battle Ropes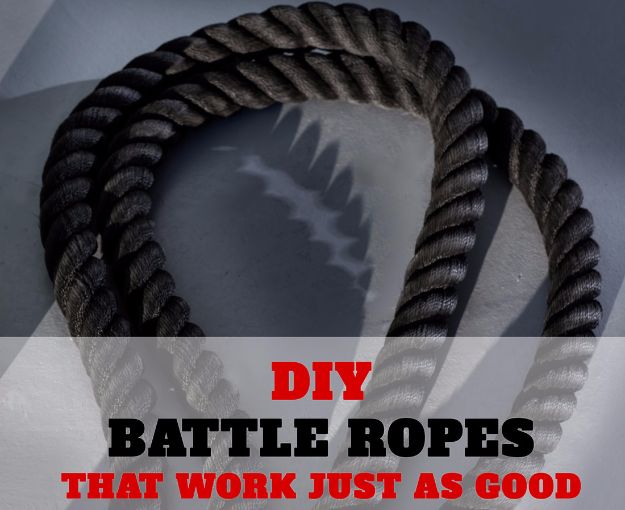 8. DIY Wall Mounted Makiwara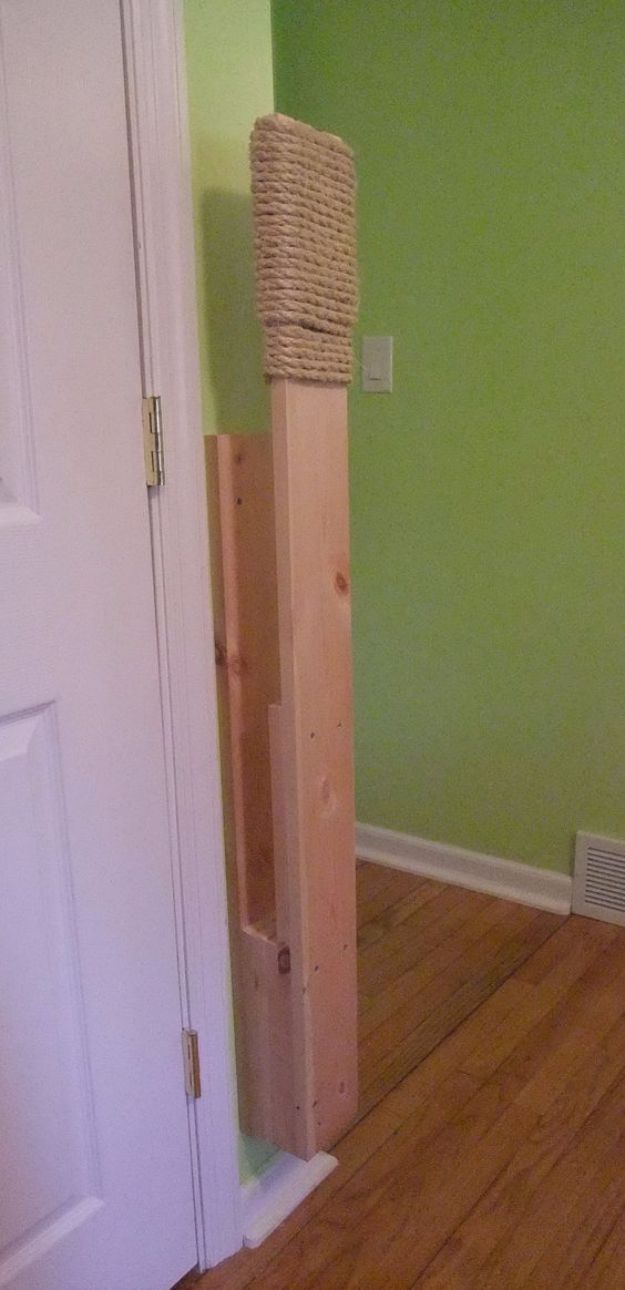 9. DIY Pull Up Bar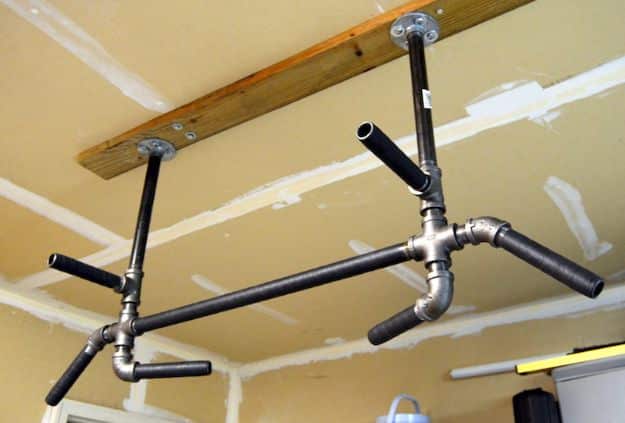 10. Rola Bola Balance Board