Are you currently dealing with tons of flies at home? Have you tried several ways to get rid of these pests, but nothing worked? Don't lose hope yet! You might want to try this DIY effective fly trap. This doesn't use any harmful chemicals that spray bottles have. The ingredients you need for the solution are common household items, so you don't need to spend tons of money to make this.
TikToker @southernescape shared a clip on the platform where she made a solution in a cup and used it to trap flies in her home.
How to Get Rid of Flies
The first thing you have to do is gather all the products you need: sugar, dish soap, water, apple cider vinegar, and a plastic cup. You will need these four household items to make the solution.
In a plastic cup, she added all the products and mixed them well with a fork. She then grabbed a cling wrap, covered the plastic cup, and secured it with the elastic. Lastly, she poked holes in the cling wrap using a knife.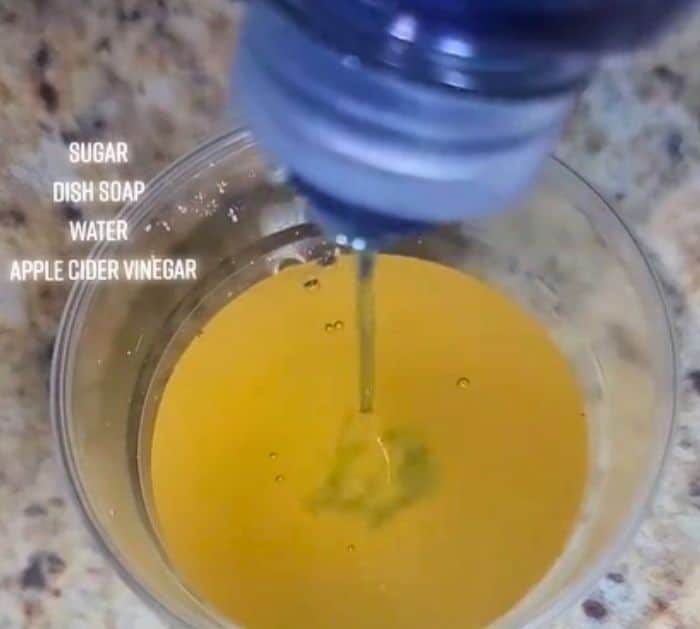 To test if it would work, she placed it where she usually sees flies. She then made another one without the cover and placed it beside the first one. She left both cups for 30 minutes to see which one was effective. What do you think will work better?
After 30 minutes, the one without the cover trapped several flies, which is pretty amazing! The one with the cover, on the other hand, did not get any fly. It was only 30 minutes, but the amount of flies trapped in the solution was surprising.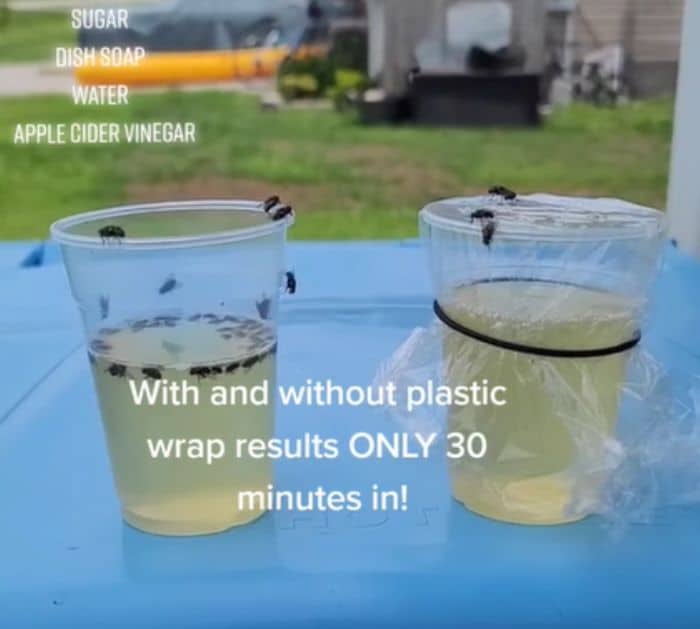 This proves that the solution is definitely effective. Get rid of the plastic wrap when you try this at home, and you'll see fewer flies in no time.