Work, work, work. Seems like that is all I do sometimes, yet if you looked at my office this summer, you would think my work life was an afterthought. My office furniture certainly was, or the lack thereof, rather. I went looking for a new desk and filing system at West Elm and even Target and IKEA, but nothing looked the way I wanted, at least not for the budget I have. After scouring Pinterest for days, I made a list of the bnest DIY desks you could make, and then had trouble deciding. I settled on small farmhouse desk to go in my new rustic bedroom, but I plan to make the colorful wall mount unit for my craft room soon. Check out these awesome DIY ideas complete with step by step tutorials for homemade desks. Budget friendly but awesome DIY office furniture ideas, you can't go wrong with any of these fun pieces in the office, kitchen, living room or craft room.
DIY Desks
1. DIY Mounted Wall Desk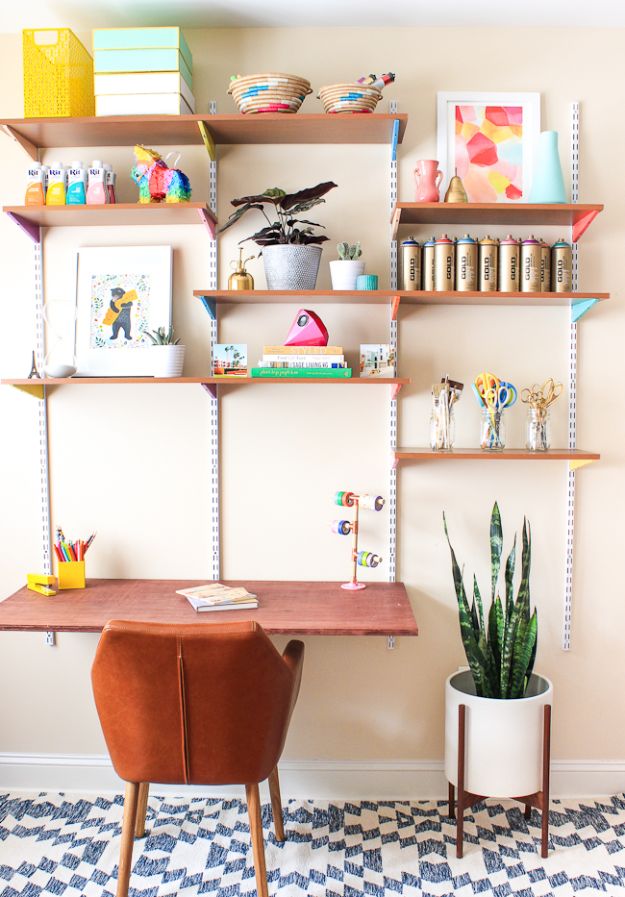 It feels great to have a little work space, plus some shelves to house my accessories. And what better way to do that than install my very own Mounted Wall Desk. I mean seriously, how cute is this DIY project from The Crafted Life? It brings a lot of character in your space and it doesn't hurt that it looks vintage and at the same time modern.
2. DIY L-Shaped Desk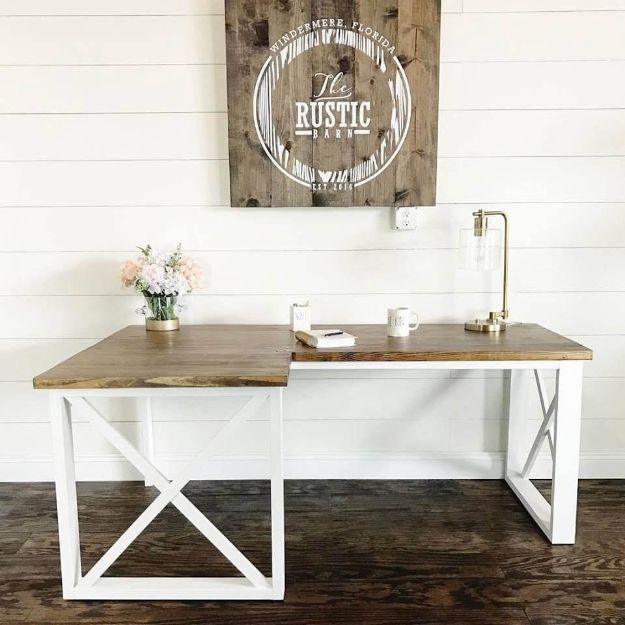 Isn't this L-Shaped Desk look lovely? If you are a fan of the modern rustic look, then this statement piece will certainly fit the bill. I just love the contrast it makes with the white walls and how spacious it is. Truly, you can have a lot of work done with this pretty desk.
3. DIY Corner Desk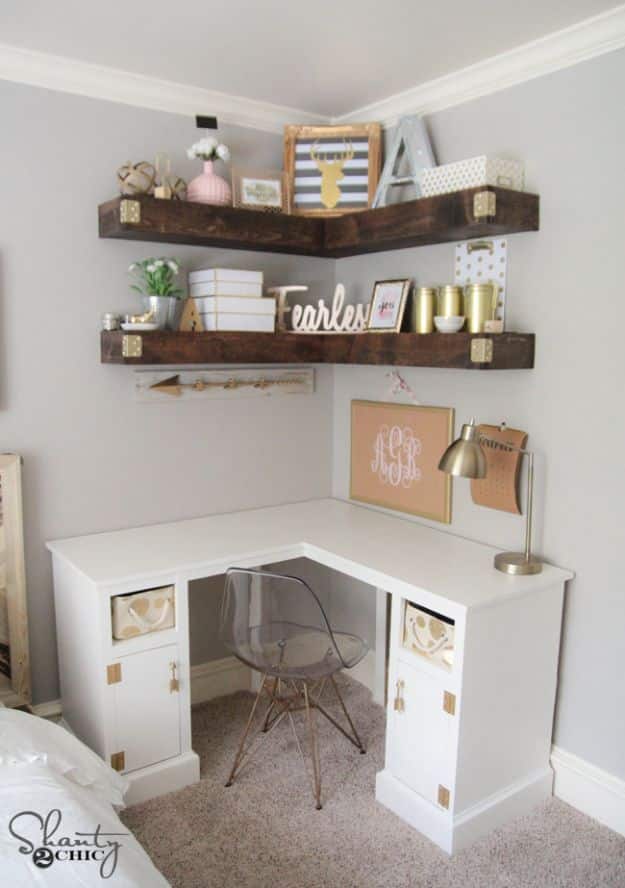 Now, this corner desk is something out of the ordinary and only involves three main steps – build the base, build the top and then attach them together. How simple is that? This is exactly the type of desk that I'm looking for – corner shelves above my desk for added storage! I am completely sold on this project.
4. Build A Standing Desk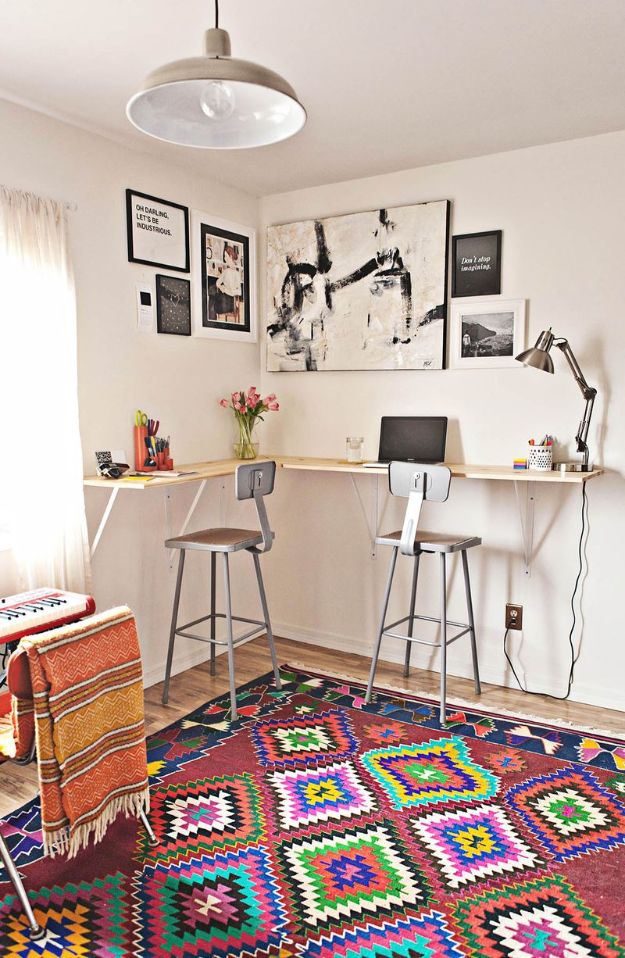 5. Custom Industrial Wooden Desk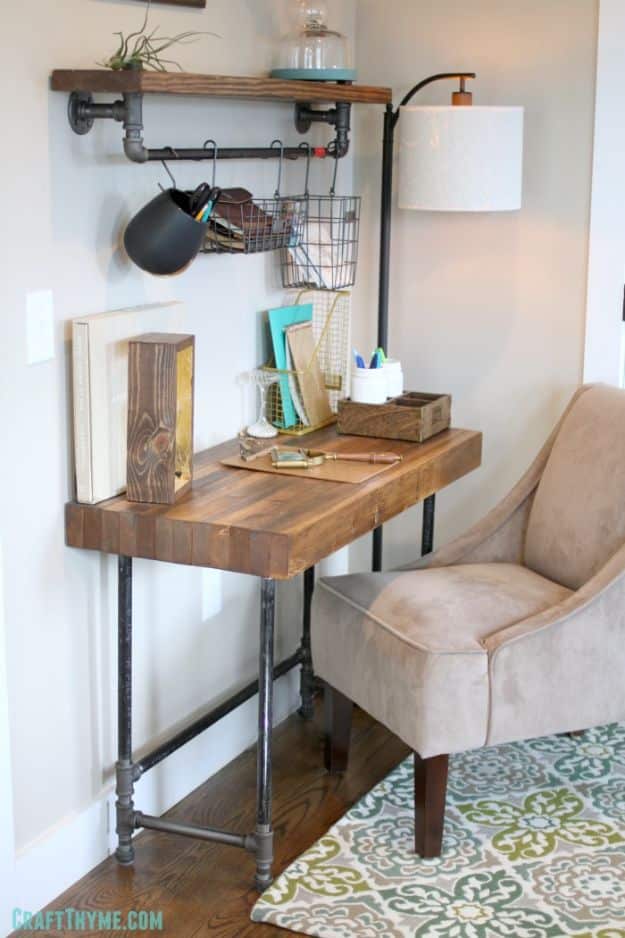 6. Three Compartment Desk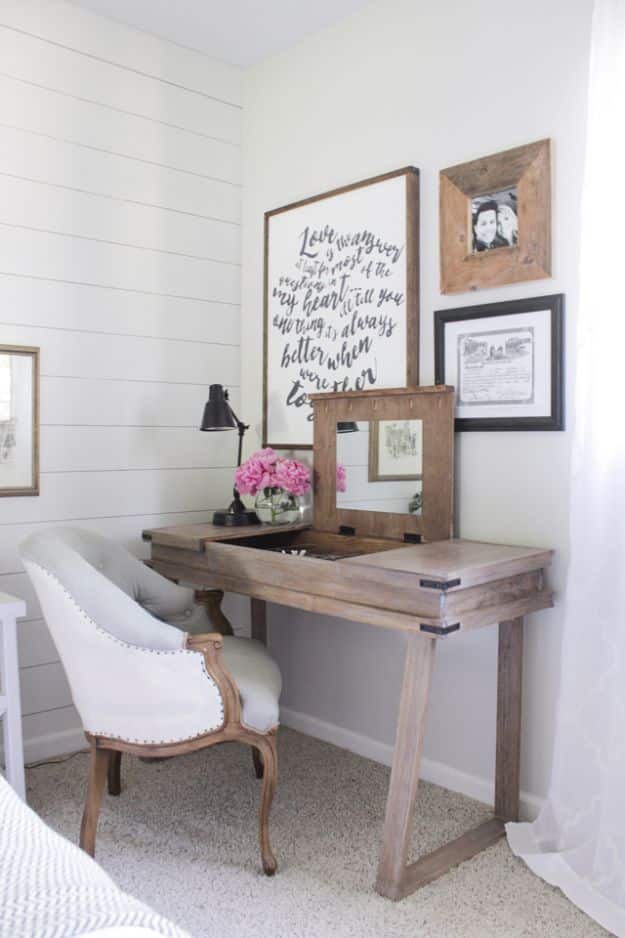 7. Industrial Sawhorse Desk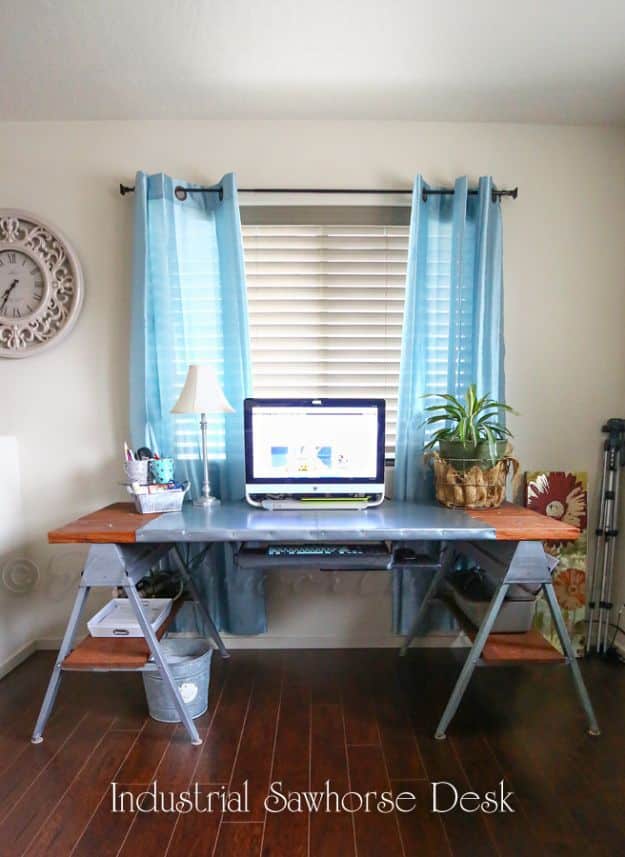 8. DIY Farmhouse Desk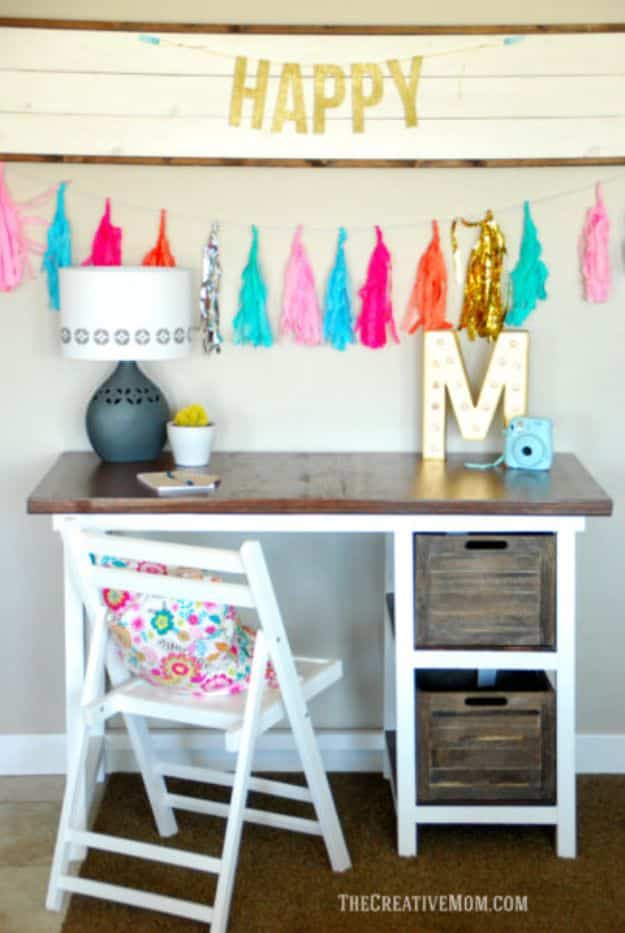 9. DIY Desk Under $60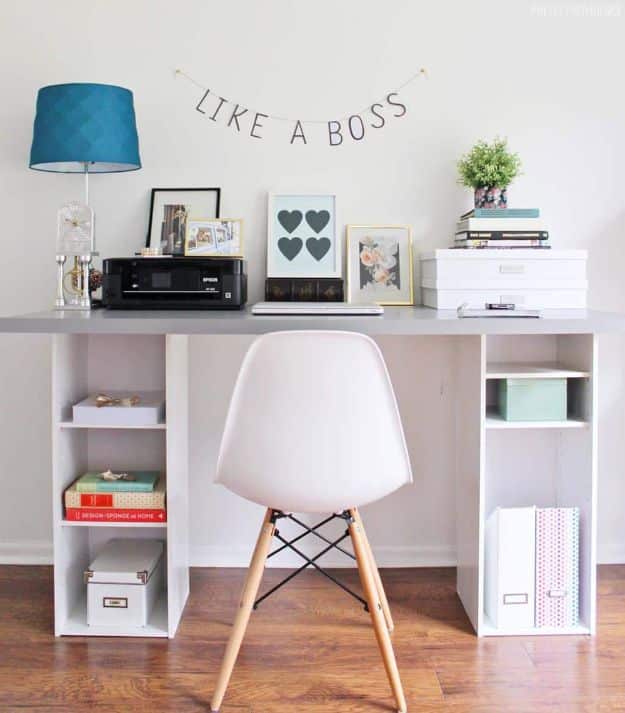 10. DIY Industrial Farmhouse Desk