If you love bonfires and looking for ways to store your firewood, this super quick and easy DIY project from Cottage Life on Youtube is what you've been looking for. This DIY firewood holder will only need a couple of cinder blocks and some 2x4s – quick, easy, and simple. It's also a great way to hold all your firewood, especially if you have lots of it. Learn how to make this by watching the video tutorial below.
Materials:
two cinder blocks
four pieces of 2×4 wood
Directions:
Step 1
To start, grab a couple of cinder blocks and put them side by side in the space where you intend to put the firewood holder. Then, grab your four pieces 2x4s and put each in the holes of the cinder block. (Let the 2x4s lean outward.)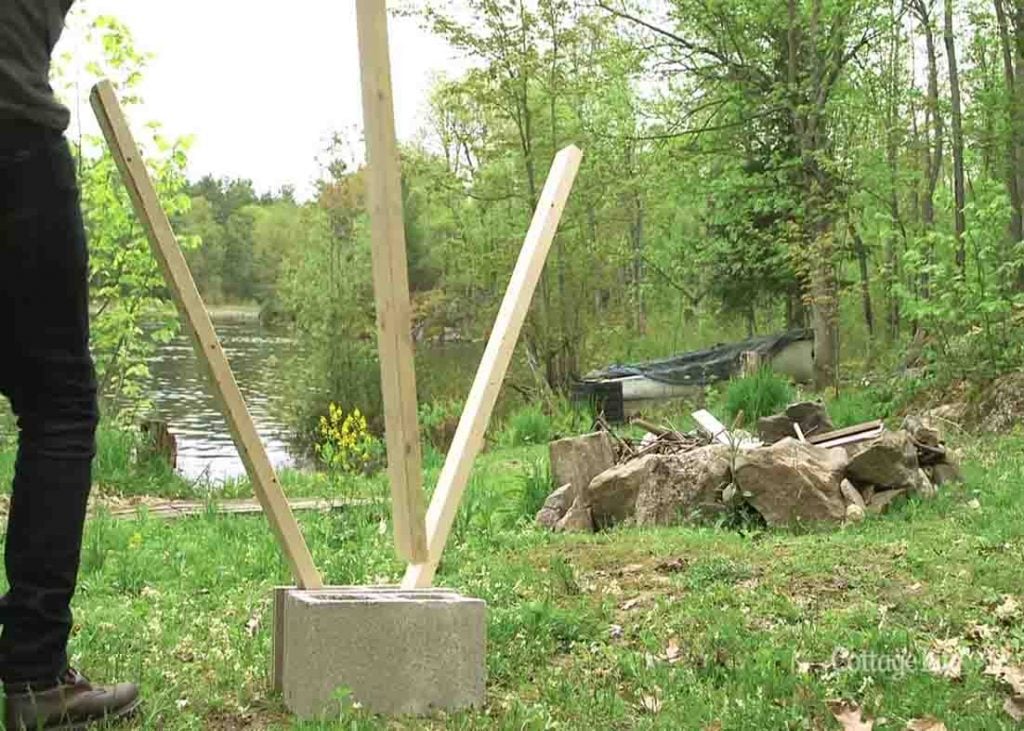 Step 2
After this, just grab your firewood and start filling up the holder. Your DIY firewood holder is now finished.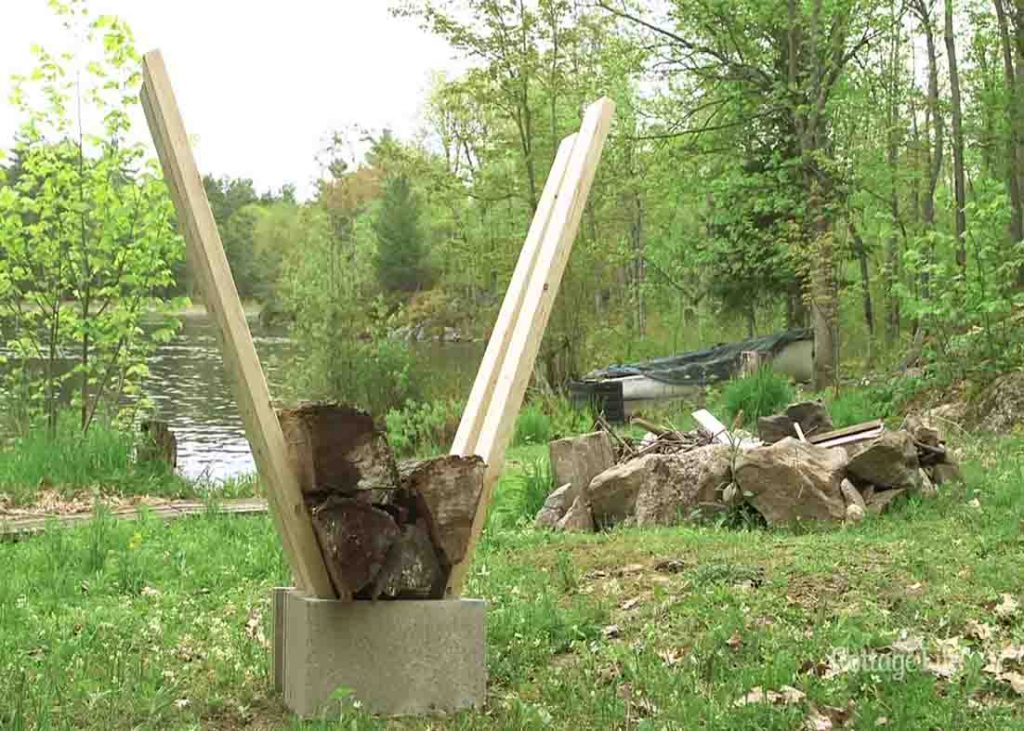 DIY Cinder Block Firewood Holder