All camping gear is not created equally, and some of it is just so darn expensive. Ever taken a trip outdoors in your tent and realized you spent way more money than you would have on a hotel for a few nights? We have… and then we went looking for some budget solutions to some of the things we had been buying. After coming across some of the coolest camping hacks I have ever seen, I decided to put a list together and share them with you. From emergency survival kits to convenient way to prepare food and carry your camping essentials more easily, these hacks offer some awesome tips and tricks you will want to take on your next camping trip. Keep the bugs away, make breakfast in minutes, entertain your friends and kids, plus create some awesome meals for the campfire. Check out these step by step tutorials and learn how…
1. Camping Survival Kit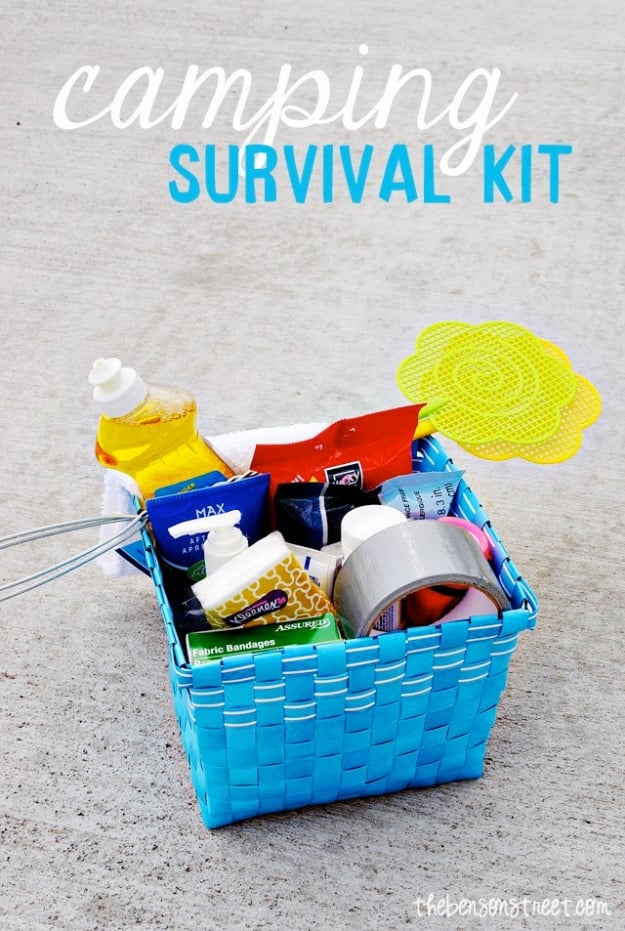 This camping survival kit is something you should always take with you when you are spending time outdoors without some comforts of home. Repair, patch, clean and improvise with these essential items that come in handy on any camping trip.
2. Homemade Fire Starters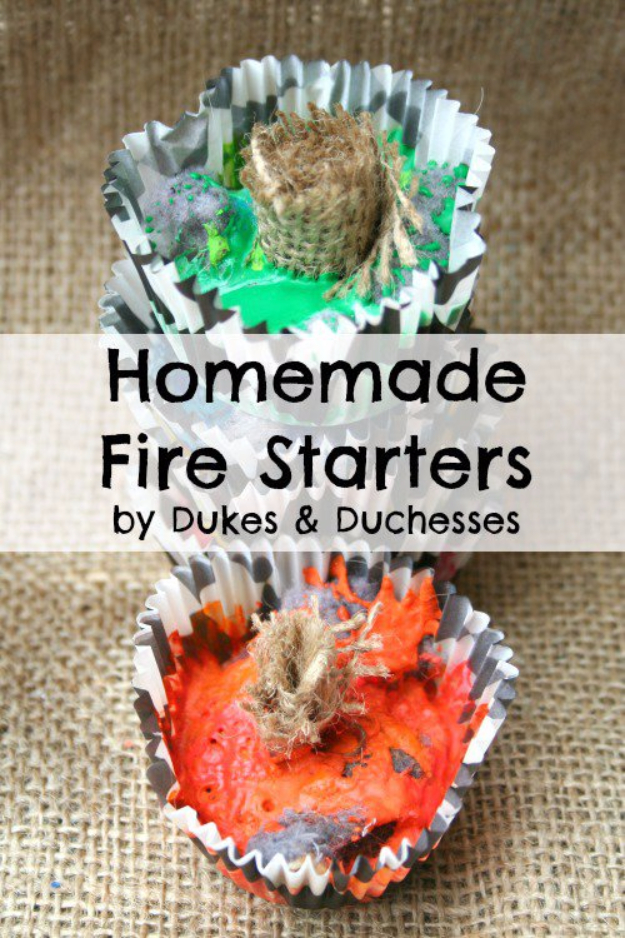 DIY fire starters are so easy to make, I am not sure why anyone would ever buy them. These light better than store bought ones, too. Make several batches to take on your next camping trip and start fires with ease.
3. Easy Camping Activity Bags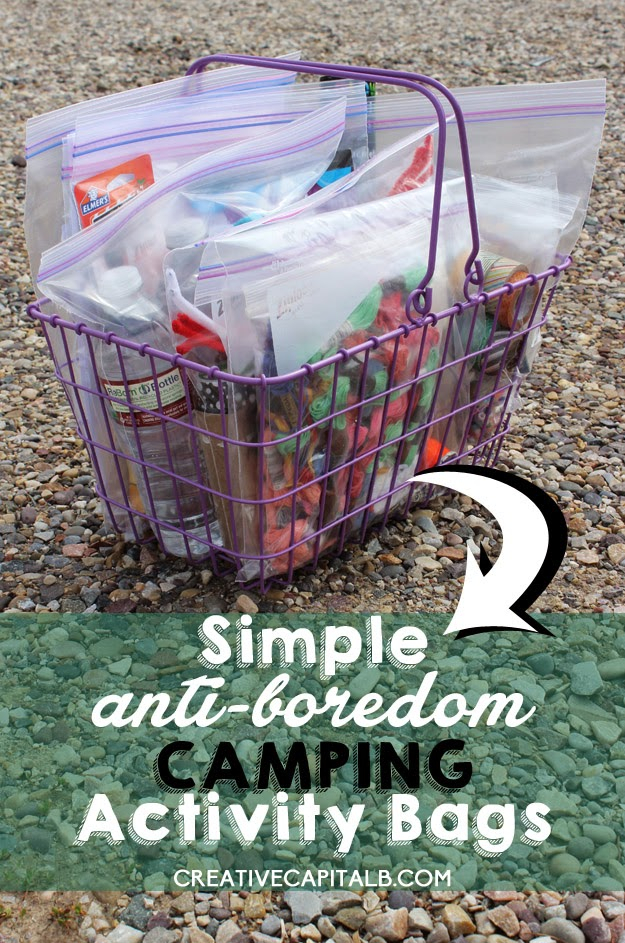 Need some fun activities for your kids on your next camping trip? Make these anti boredom bags and give them something cool to do. Let them help you make them. too!
4. DIY Marshmallow Roasting Sticks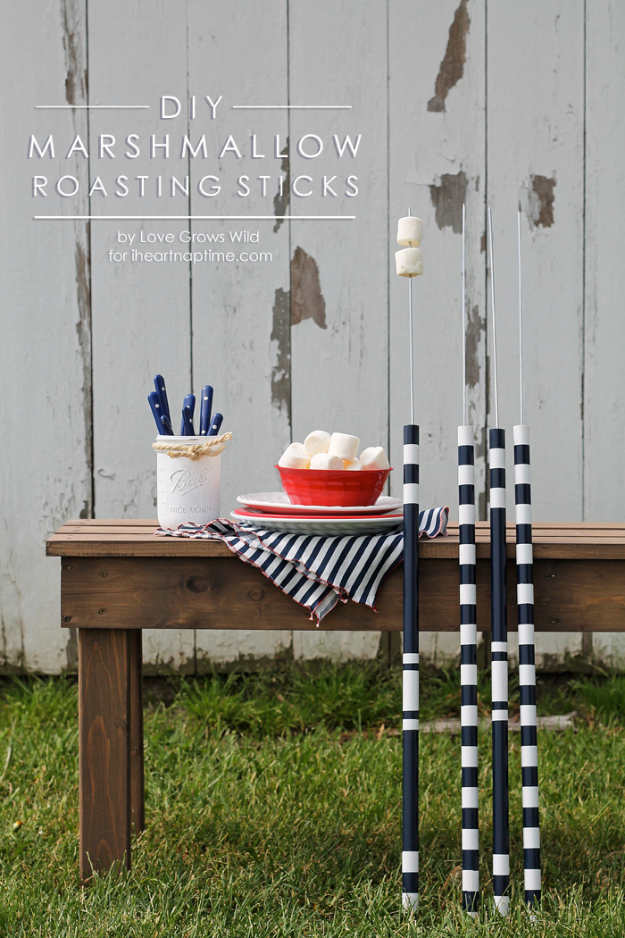 Everyone loves S'mores, right? What better item to take on your next camping trip than marshmallow roasting sticks? We love keeping these in the garage for outdoor parties, too. Kids and adults alike are sure love them!
5. Rolled Camp Kitchen