"Happy Birthday To You" pretty much goes hand in hand with cake, right? Sure, it is nice to give that special someone the most amazing gift ever, but if you've done that, then are you really OK giving them an average store-bought birthday cake? We didn't think so. I sometimes think the most thoughtful, and truly appreciated thing I can give for a birthday is a cake I baked just for the birthday girl or boy. I used to tell myself there was no time for this, but then I realized how important it was when I received a more than one heartfelt thank you from the same friend who I baked a chocolate cake for. I spent about an hour making the cake, and I think it meant more than the gift I spent 4 hours shopping for! From the quick and easy to the extremely elaborate, the chocolate cream to the basic vanilla, the sparkly sprinkled version the minimalist mini cupcake, we have the best DIY birthday cakes here. Check out the gorgeous step by step photos to follow along with our favorite food bloggers. They get cake right, I'll tell you. See for yourself and get to baking the best birthday present ever.
DIY Birthday Cake Recipes
1. No Bake Golden Birthday Cake Oreo Cheesecake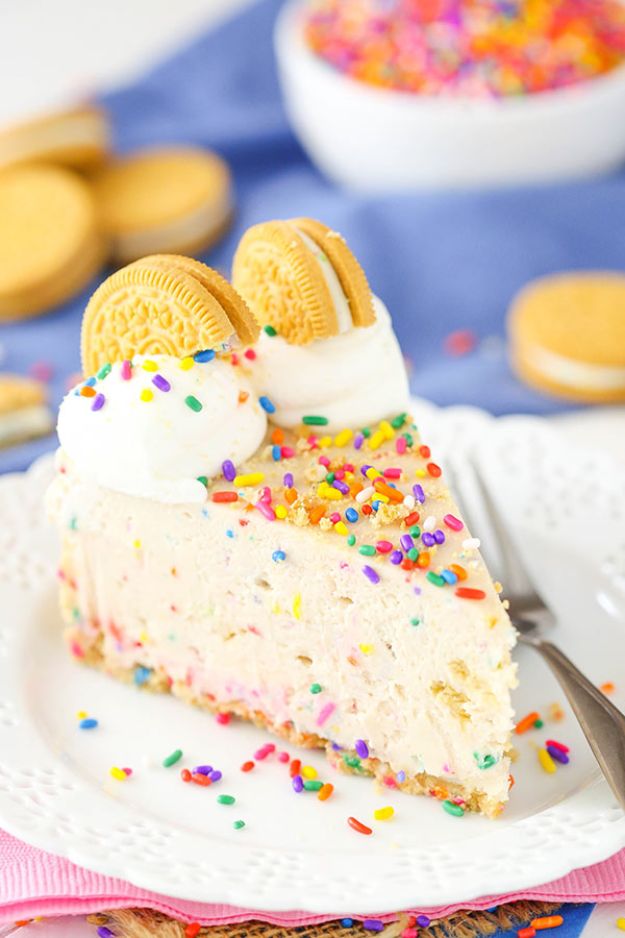 Want an easy cheesecake recipe that is easy to prepare, no baking required and perfect for a celebration time, say, for a birthday and also so delicious in taste? This No Bake Golden Birthday Cake Oreo Cheesecake is just pure delight and is sure to be a showstopper in any birthday party.
2. Dark Chocolate Honeycomb Cake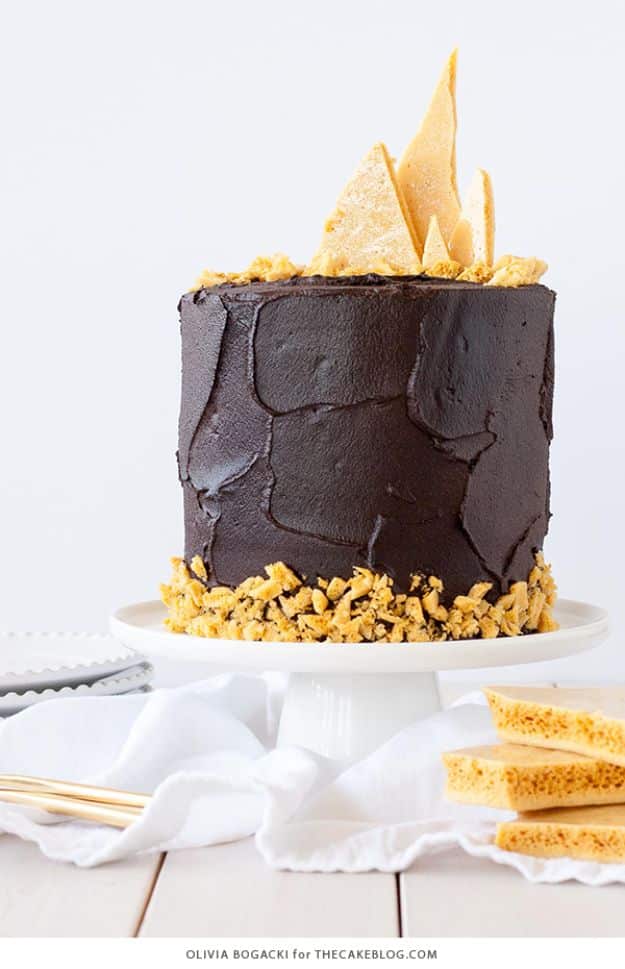 I know everyone will agree when I say chocolate is the ultimate comfort food. It is the ultimate mood lifter. And this Dark Chocolate Honeycomb Cake is pure perfection. I just love the contrast between the chocolate cake and the homemade honeycomb. The texture is just too gorgeous!
3. Vanilla Bean Birthday Cake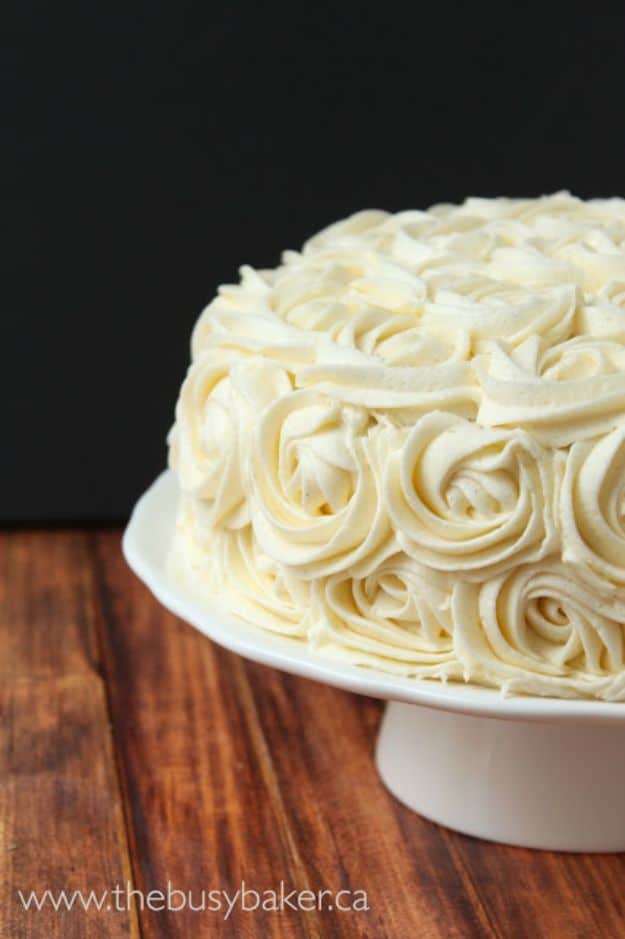 Want the perfect birthday cake that is sweet, and beautiful with a classic, simple elegance? The Busy Baker got you covered with this Vanilla Bean Birthday Cake. The best part is you can easily make this recipe with or without the frosting roses and it would still look as pretty.
4. Funfetti Cake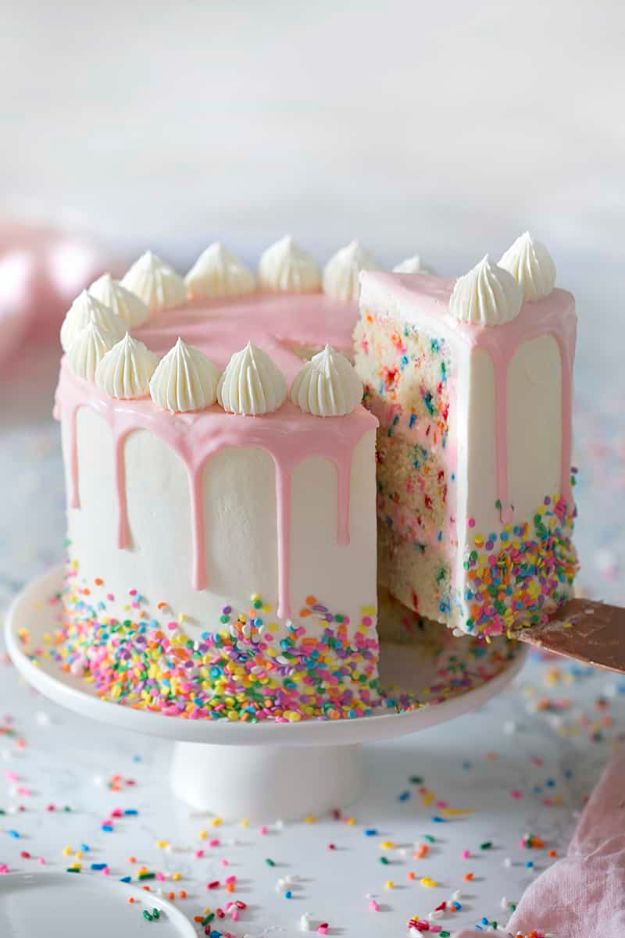 No celebration is complete without a funfetti layer cake! A light, fluffy, soft, snow-white cake that is speckled with brightly colored sprinkles and iced with a sweet buttercream frosting — it's the perfect homemade birthday cake!
5. Momofuku Birthday Cake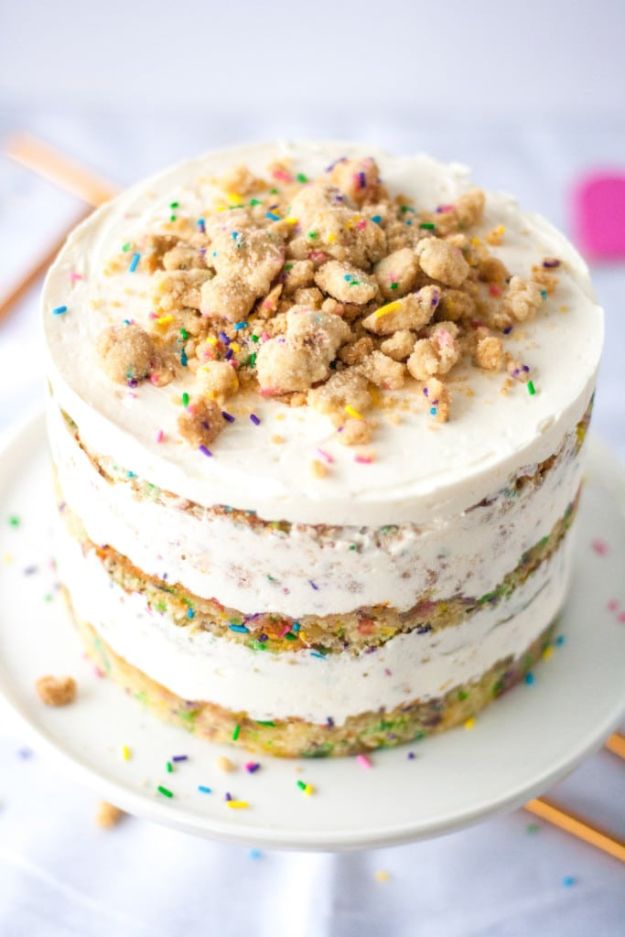 Now, take your funfetti cake to a whole new level with this Momofuku Birthday Cake. I tell you, this is the ultimate birthday cake. Topped with cream cheese buttercream and delicious cookie crumble, this cake will totally rock your world.
6. Meringue-Topped, Layered Ice Cream Birthday Cake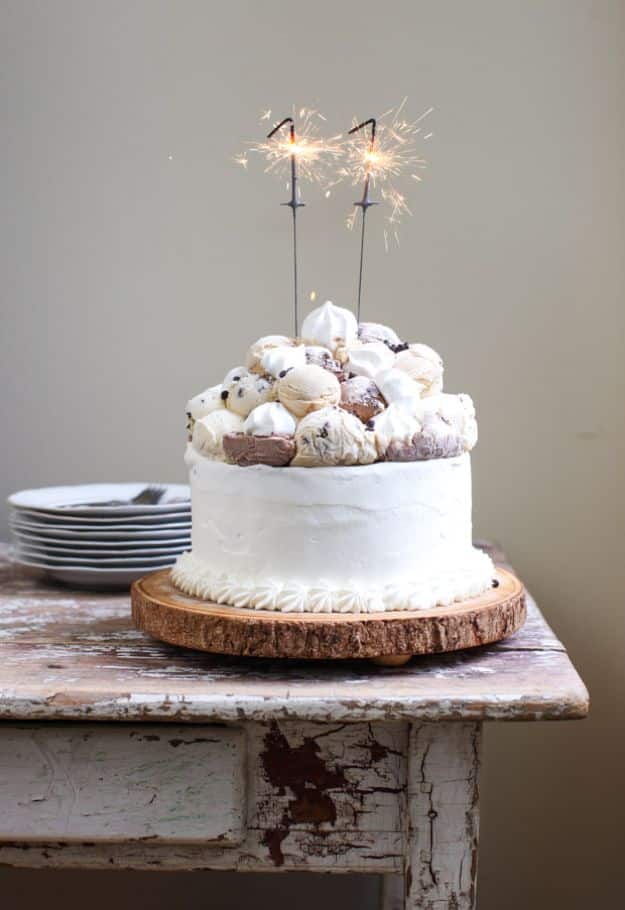 Wow, this cake looks insanely amazing! This is definitely a palate pleaser for kids – and kids-at-heart. Just look at the mounds of ice cream and meringues. What a showstopper! Head on over to Simple Bites to learn how to re-create this beautiful birthday cake.
7. Dark & Dreamy Chocolate Fudge Layer Cake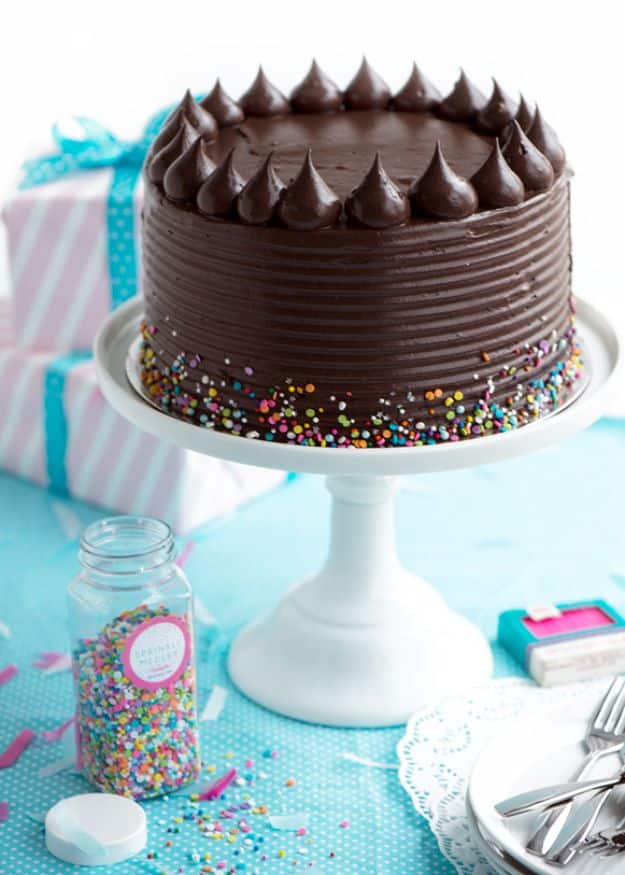 This is cake is looking like a dream. Deep, dark, moist, chocolatey, creamy, fudgy-but-not-dense, rich, and absolutely breathtaking cake, it will be the center of attention to any birthday party. This is so mouth-watering, I cannot wait to try it for myself.
8. Fresh Strawberry Cake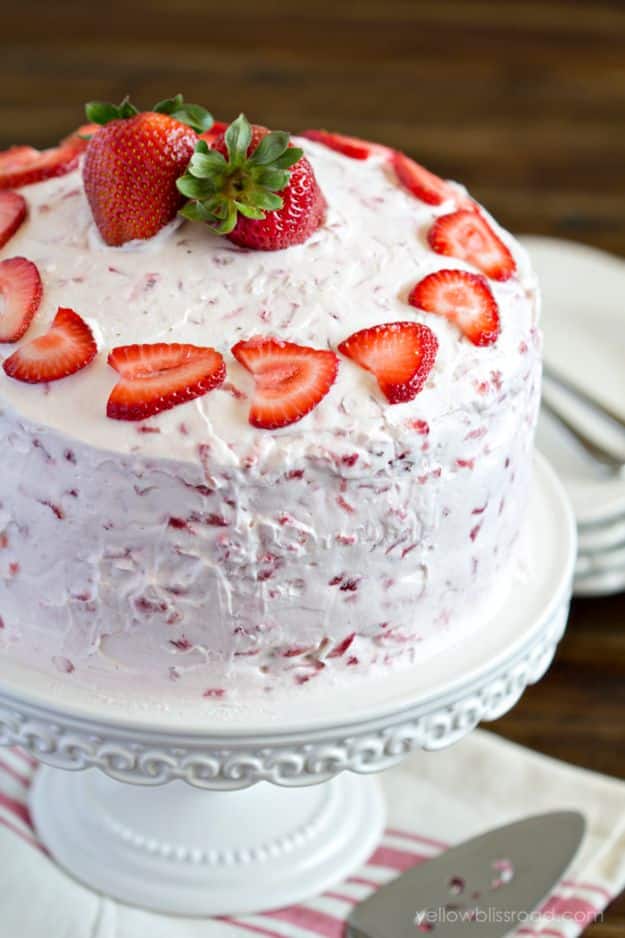 I am a sucker for strawberries and anything strawberry-flavored so this cake is definitely a winner for me. It's a light yet filling treat that's perfect for a summer birthday party. It's a rich, moist vanilla pound cake divided into three layers, and slathered with the lightest and fluffy whipped cream and cream cheese frosting, and overflowing with fresh strawberries. What's not to love?
9. French Buttercream + Chocolate Coffee Cake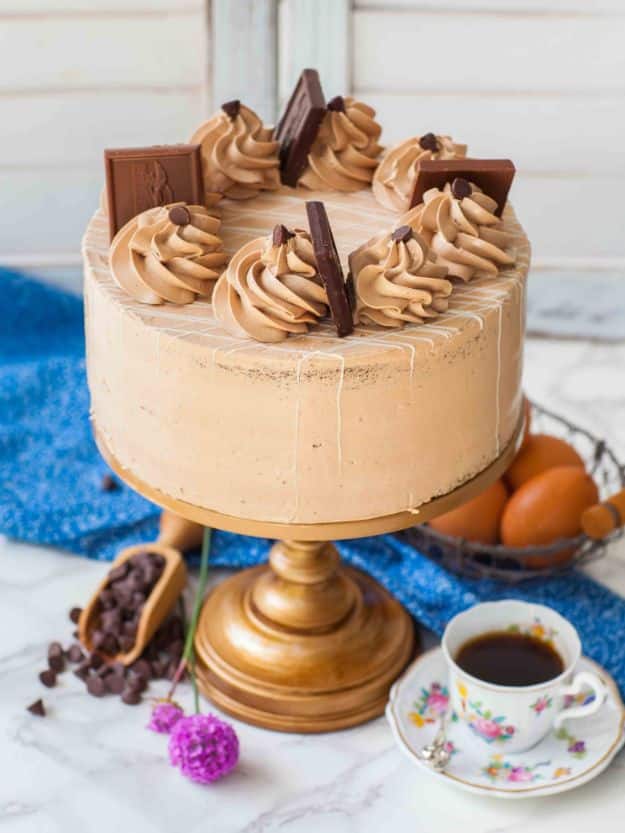 You're in for a real treat with this French Buttercream + Chocolate Coffee Cake. The recipe for the buttercream is silky smooth, luscious, flavorful and it holds its shape perfectly. Read the full tutorial and watch the video to learn the complete recipe at Tatyana's Everyday Food.
10. Peanut Butter Chocolate Layer Cake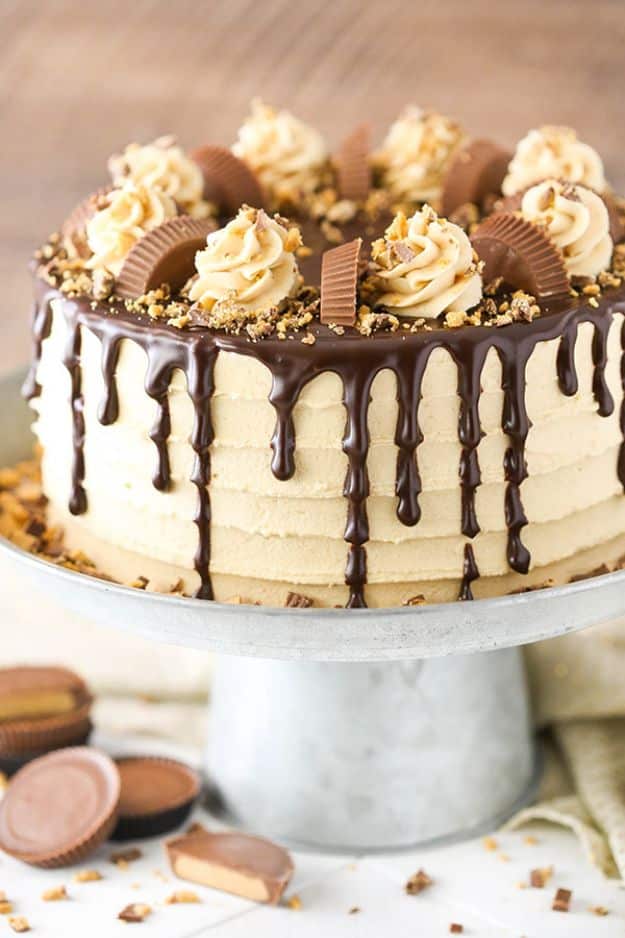 This Peanut Butter Chocolate Layer Cake recipe is made with layers of moist chocolate cake, peanut butter frosting and chopped Reese's. It's rich, delicious and so fun. Really, an over-all super fabulous cake perfect for any occasion.
11. Oreo Cake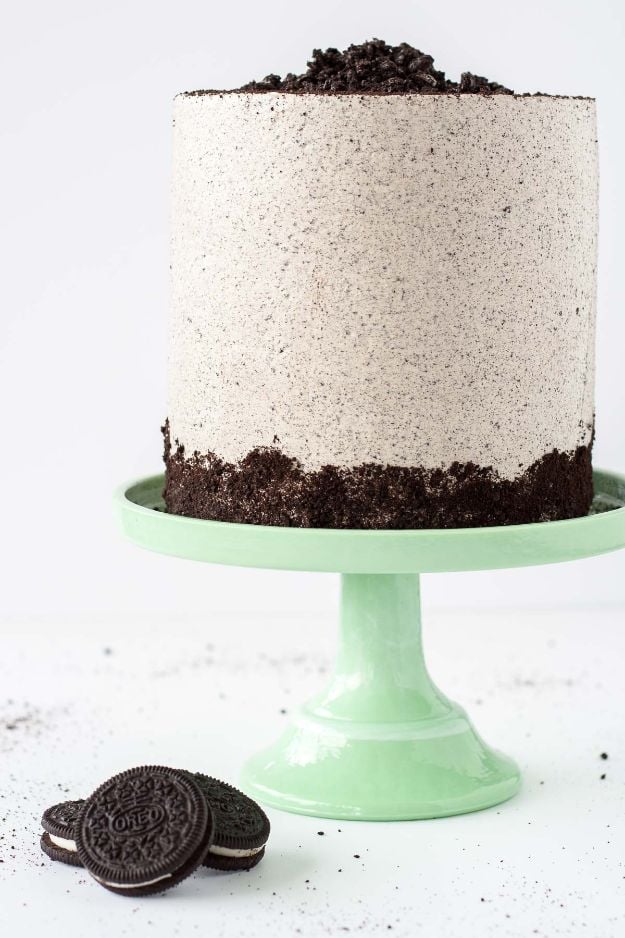 12. Strawberry Layer Cake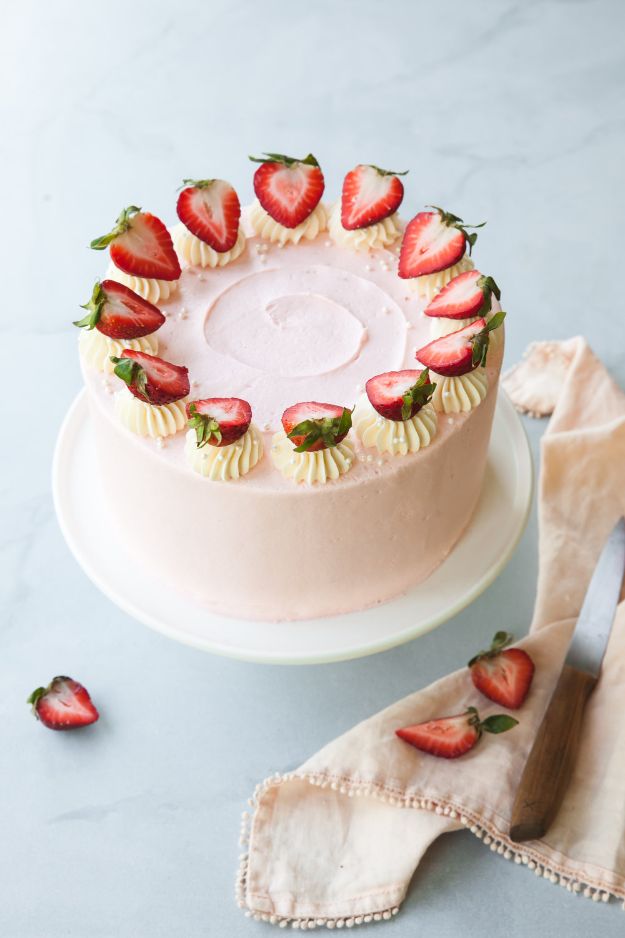 13. Basic Vanilla Cake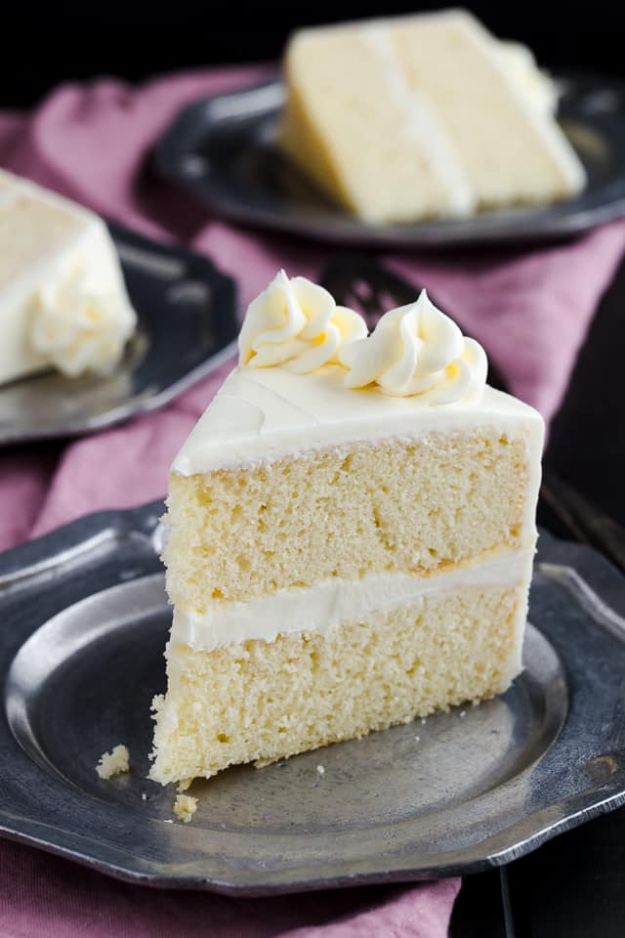 14. White Chocolate Birthday Cake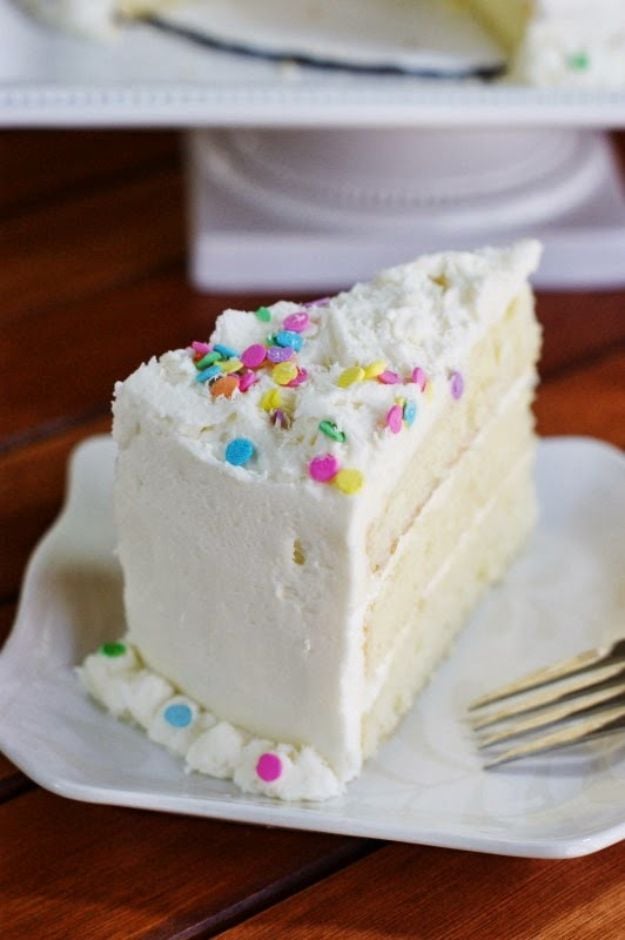 15. Lemon Blueberry Layer Cake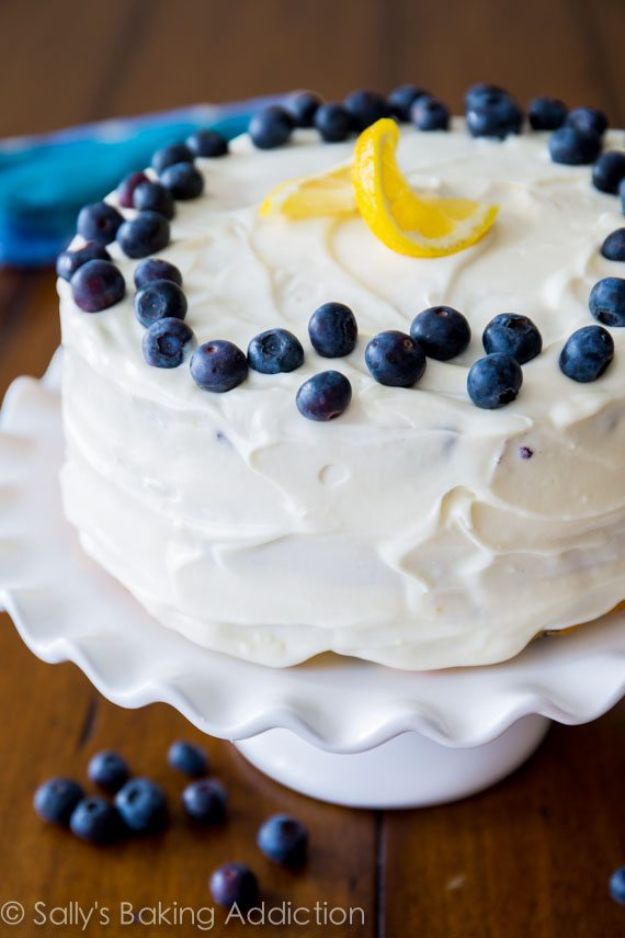 16. Perfect Chocolate Cake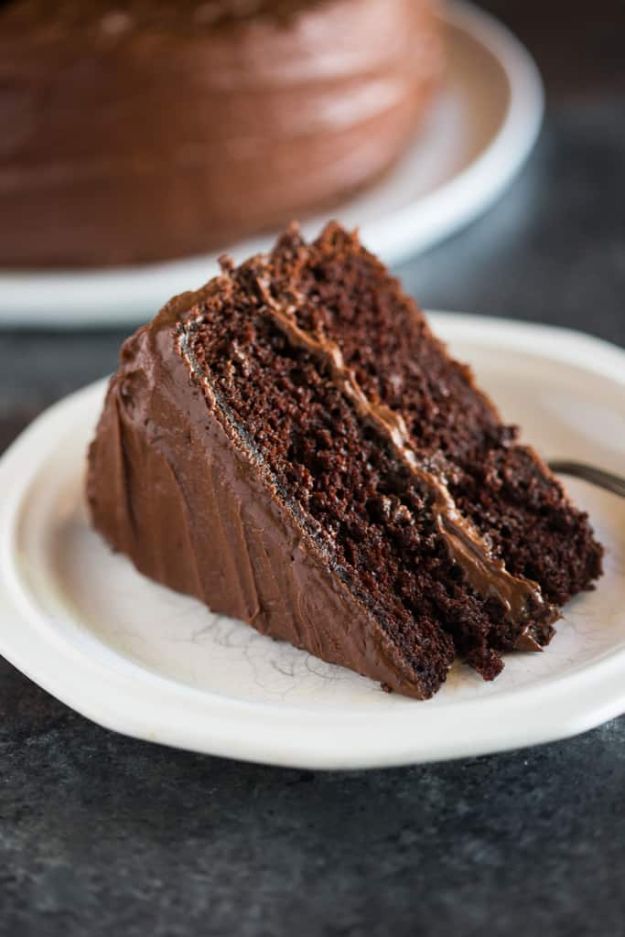 17. Brownie Bottom Chocolate Mousse Cake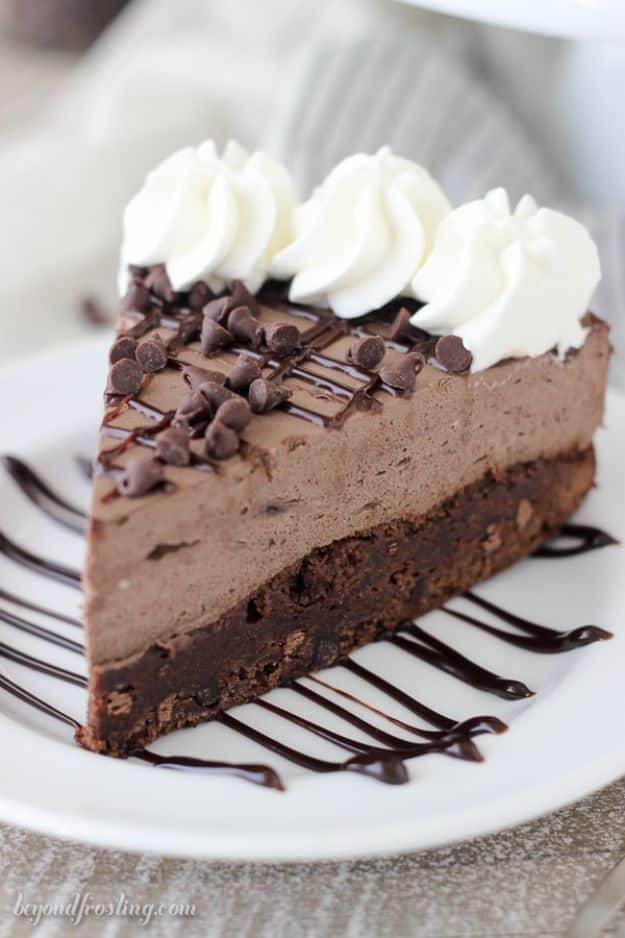 18. Lemon Raspberry Cake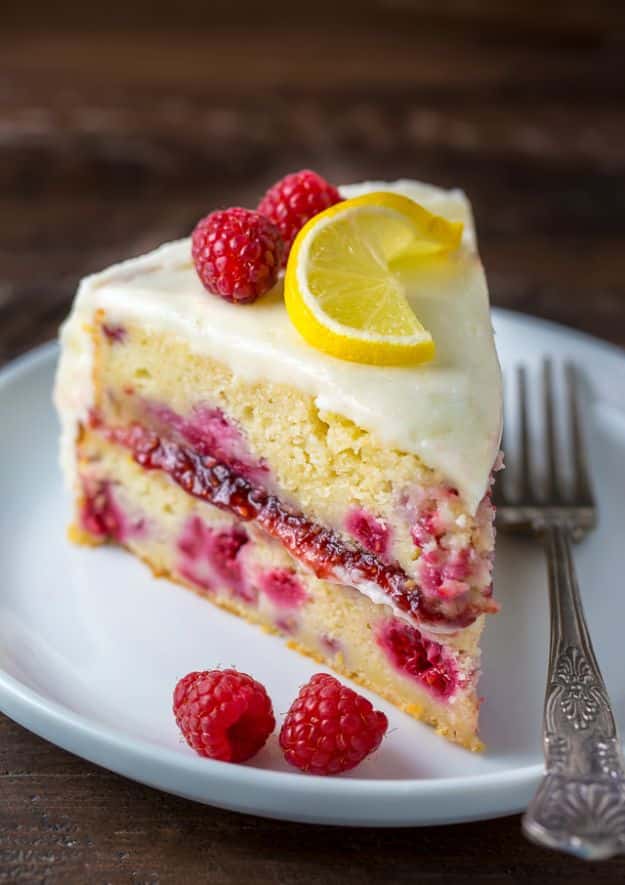 19. Pastel Buttercream Sprinkle Birthday Cake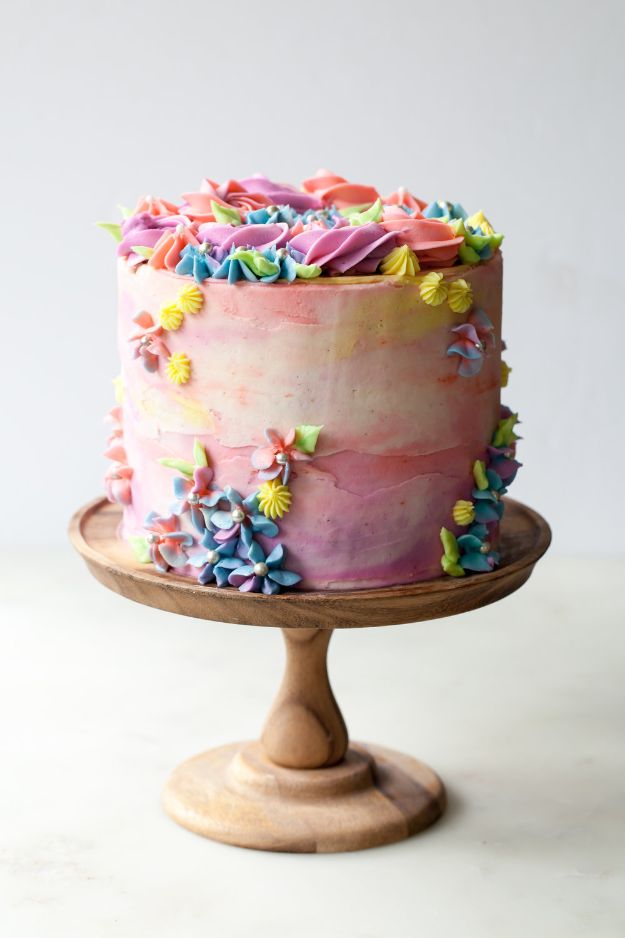 20. Mint Chocolate Chip Cake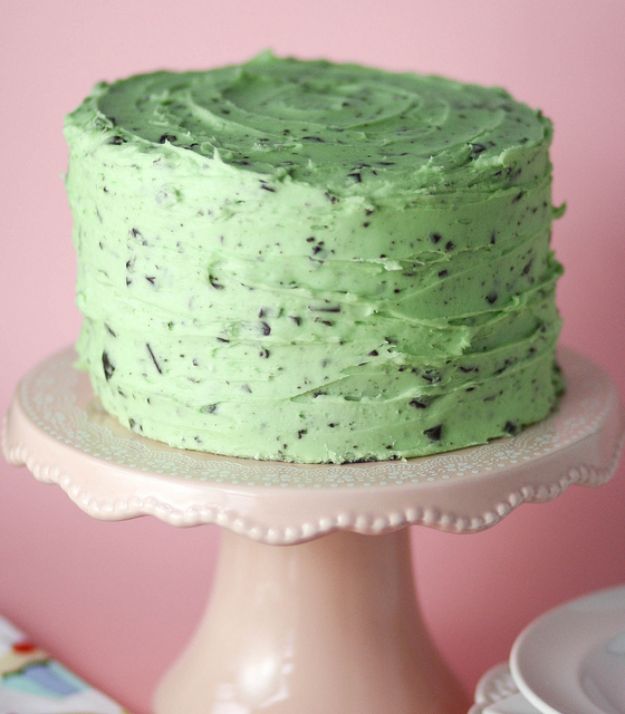 21. Circus Animal Cookie Cake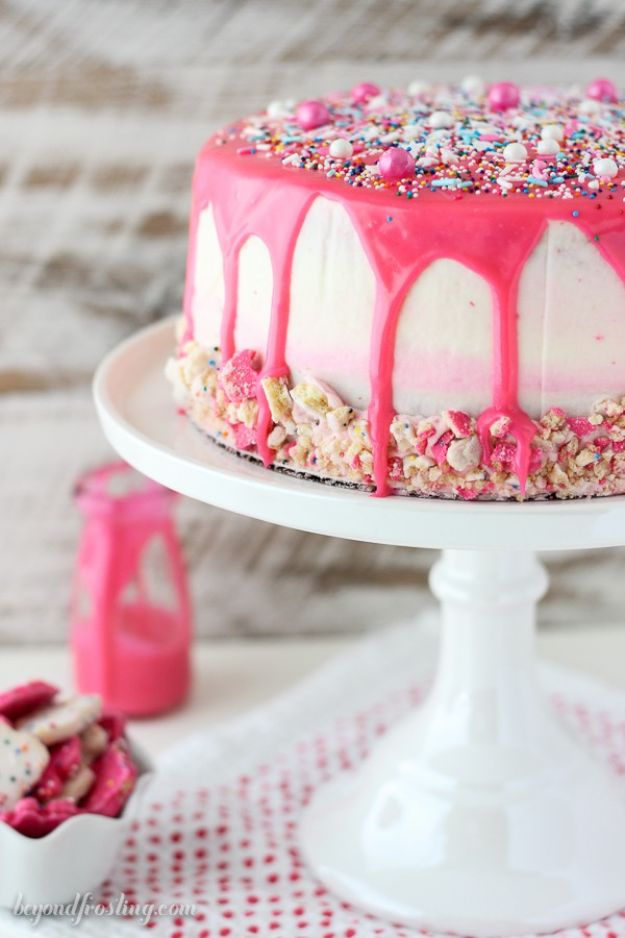 22. Vanilla Bean Pistachio Cake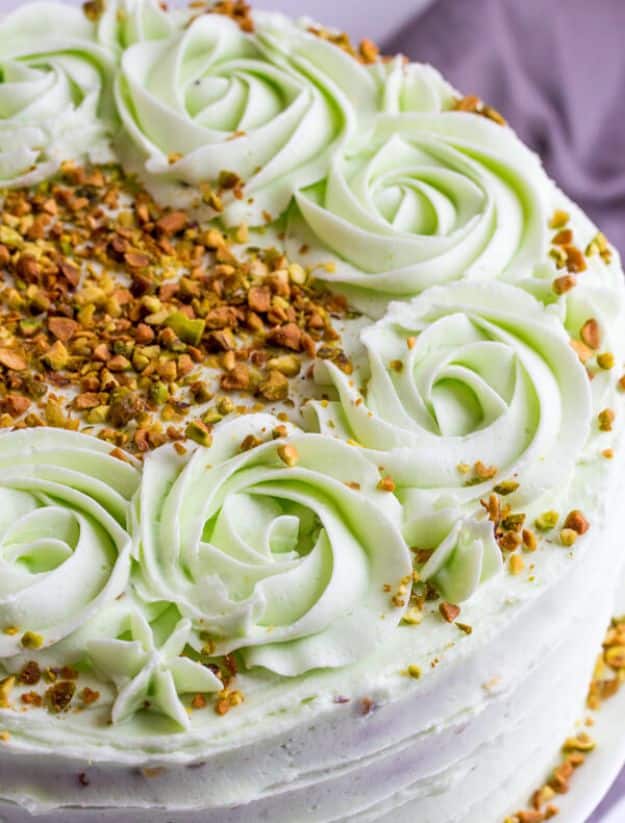 23. Rocky Road Cake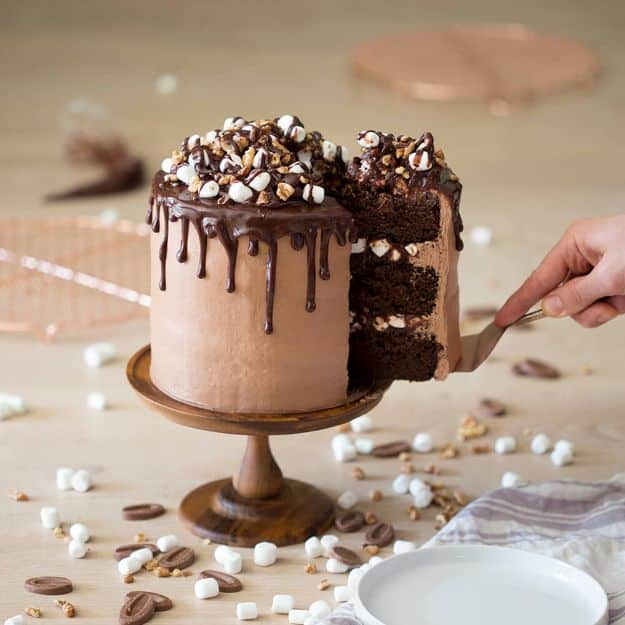 24. Ferrero Rocher Cake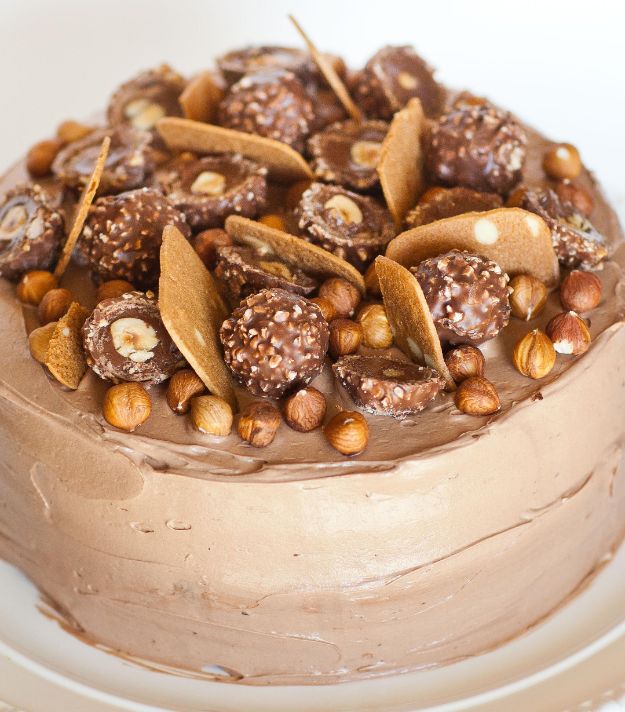 25. Strawberry Chocolate Cake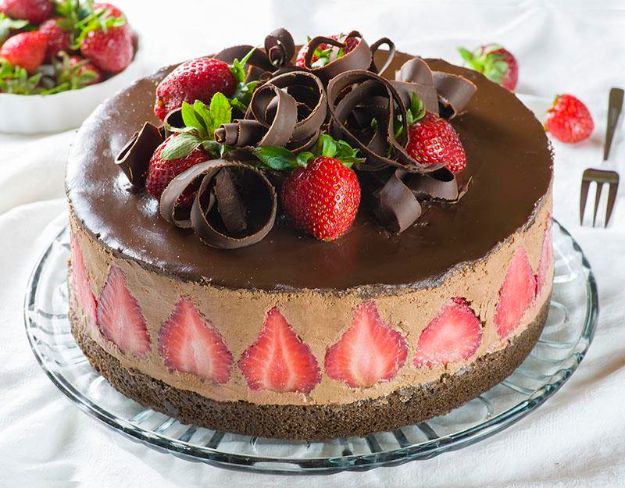 26. Moist Red Velvet Cake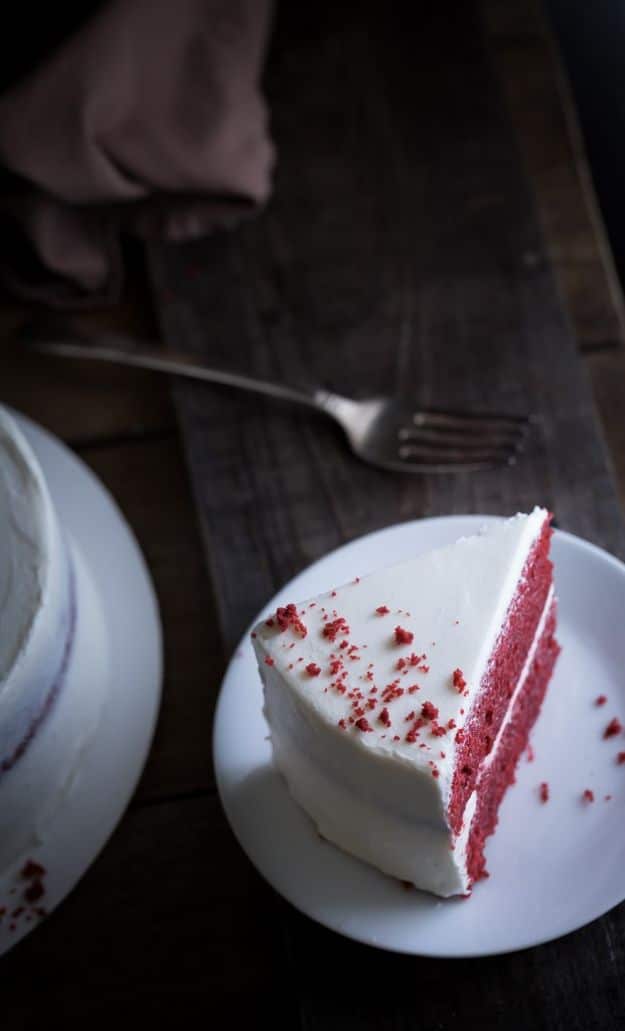 27. Tiramisu Layer Cake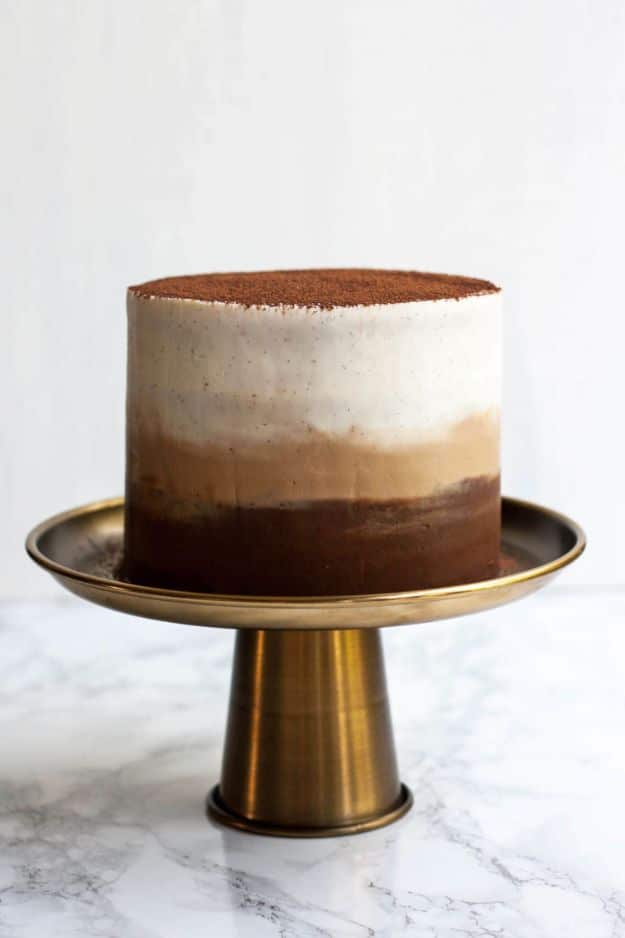 28. Browned Butter Cake With Vanilla-Honey Frosting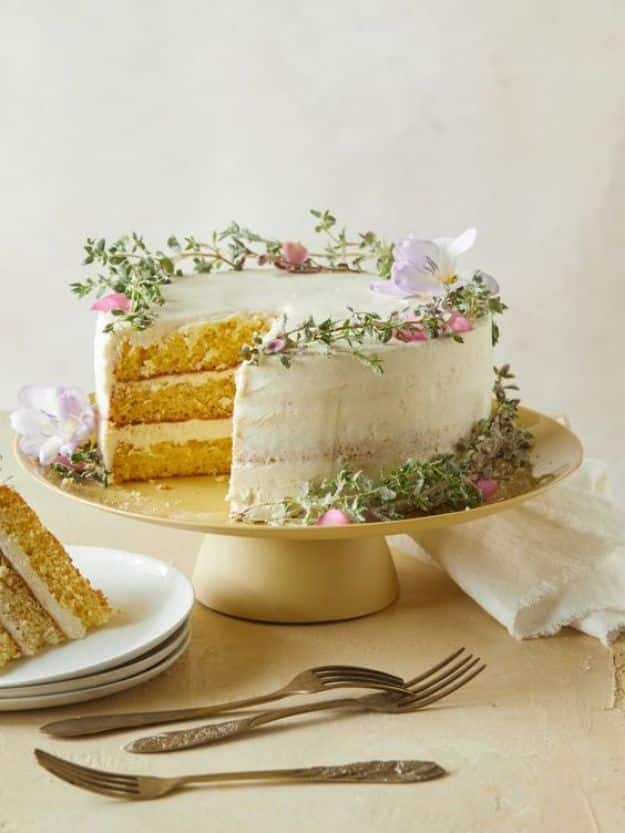 29. Celestial Sweet Sixteen Cake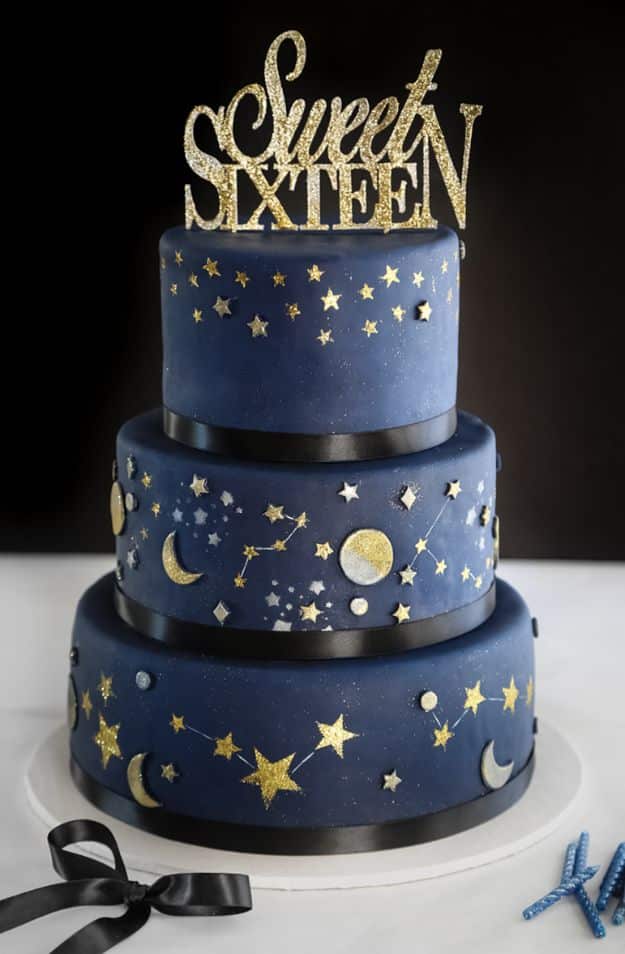 30. Piped Rainbow Buttercream Flower Cake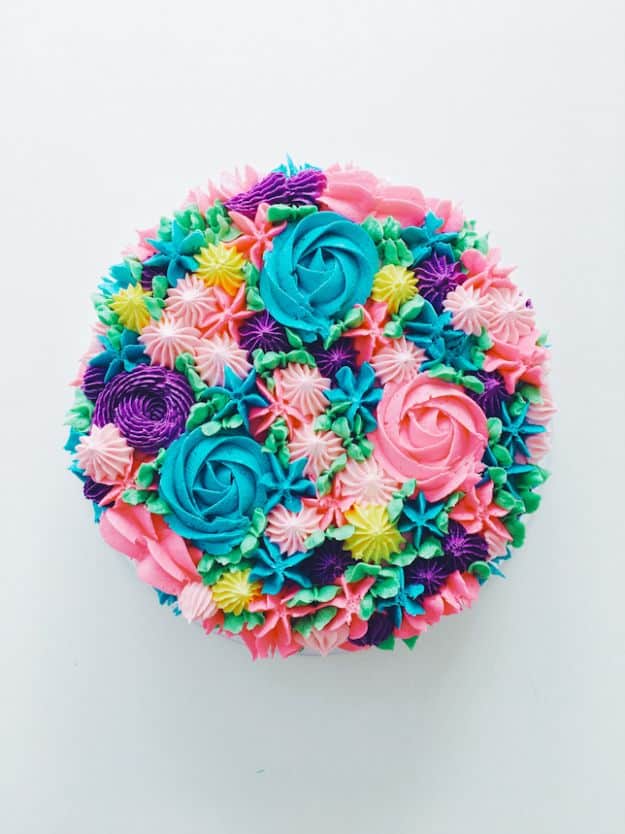 31. Best Buttermilk Birthday Cake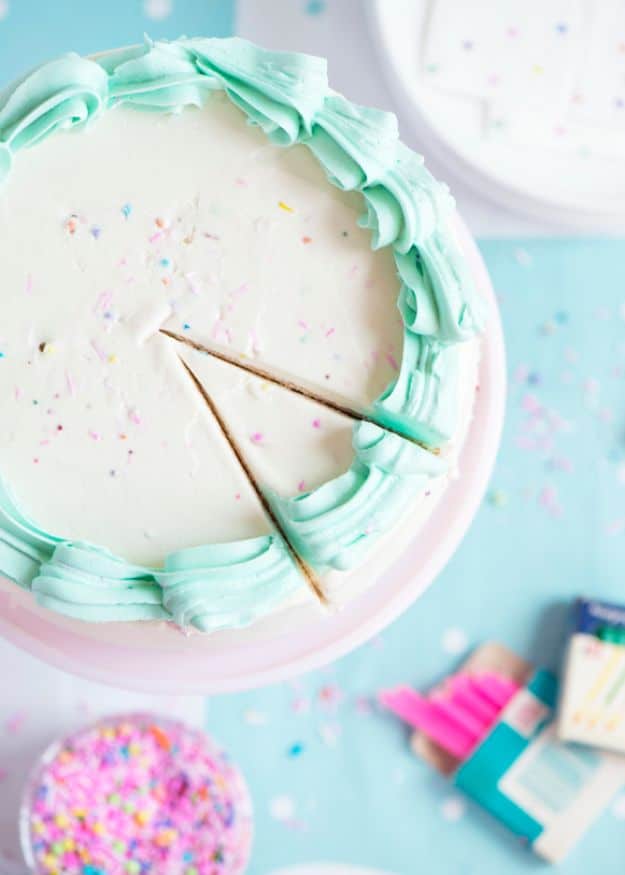 32. Strawberry Chamomile Naked Cake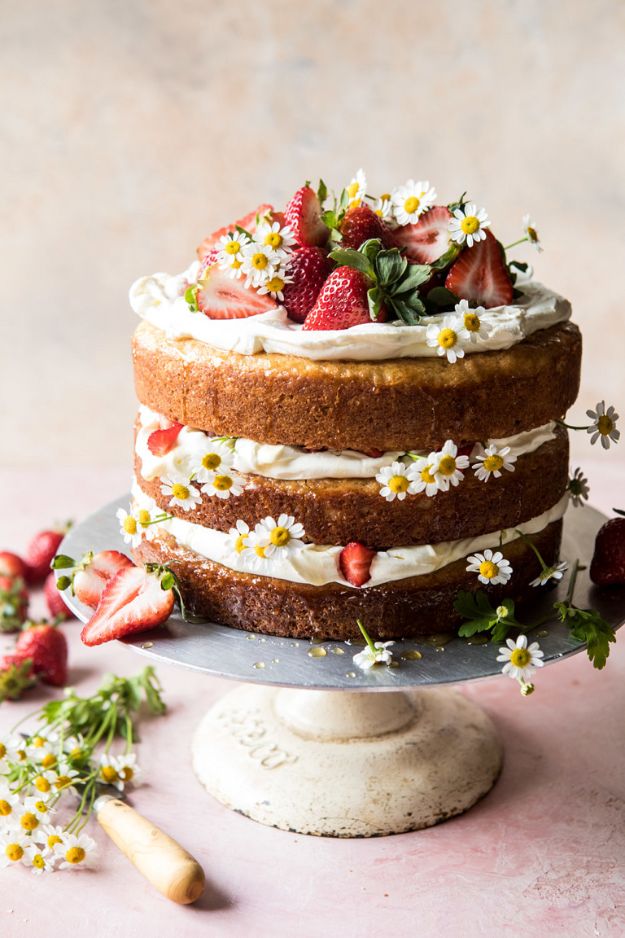 33. Twix Chocolate Layer Cake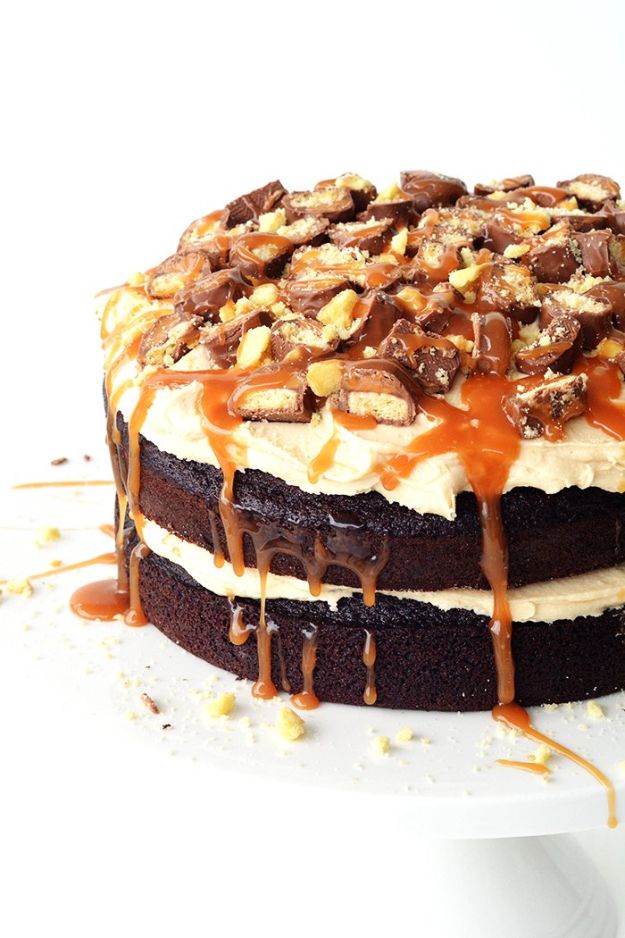 34. Cookie Dough Brownie Cake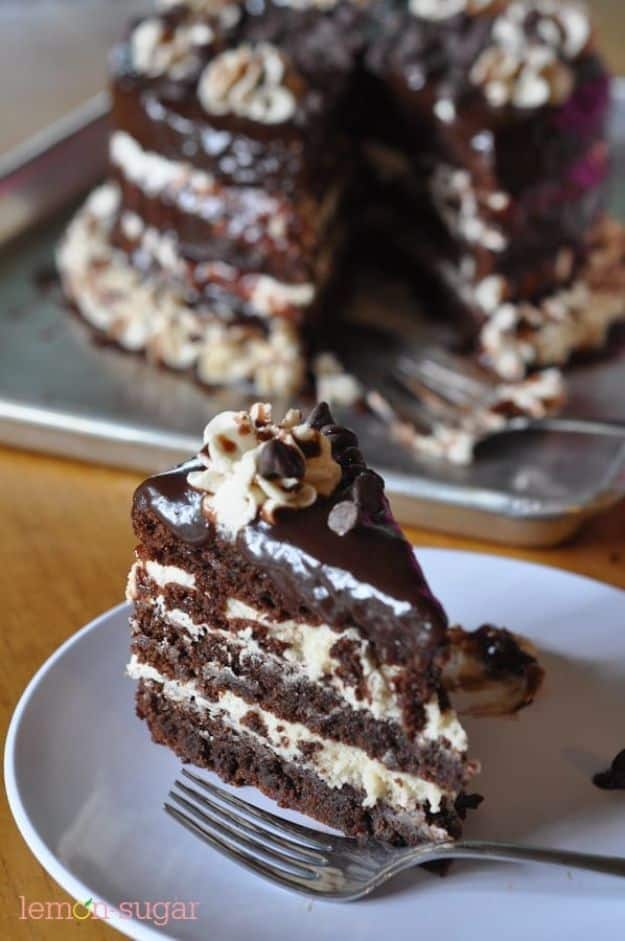 35. Lemon Elderflower Cake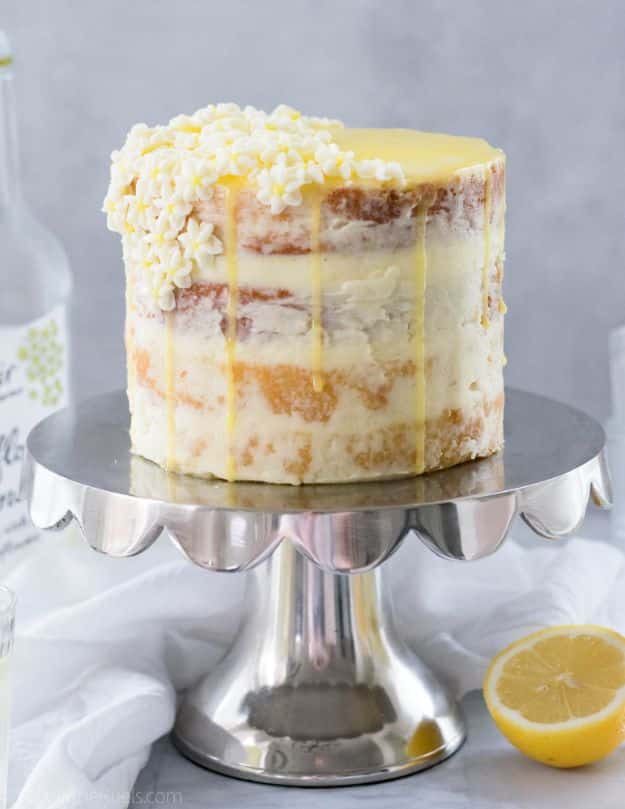 36. Amazing Paleo Chocolate Cake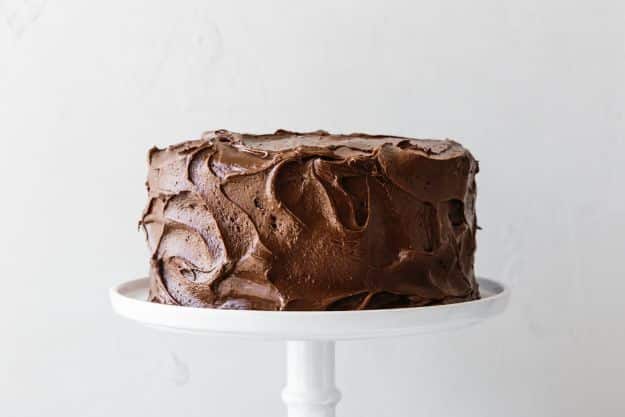 37. Salted Caramel Unicorn Cake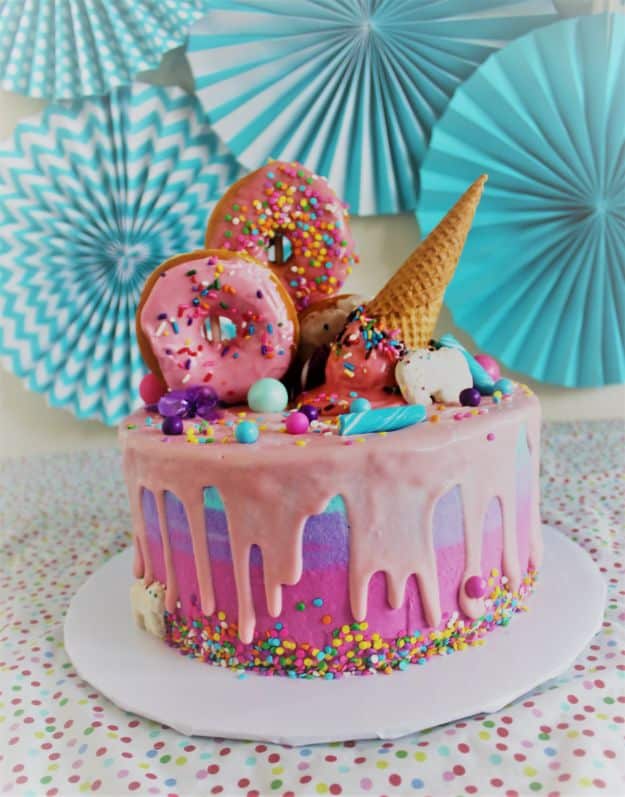 38. Buttercream Rainbow Cake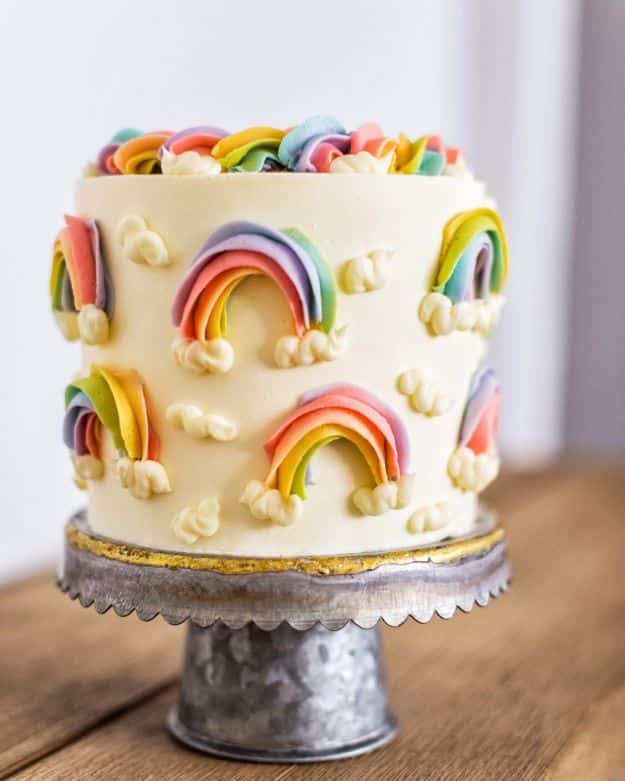 39. Milk and Cookies Cake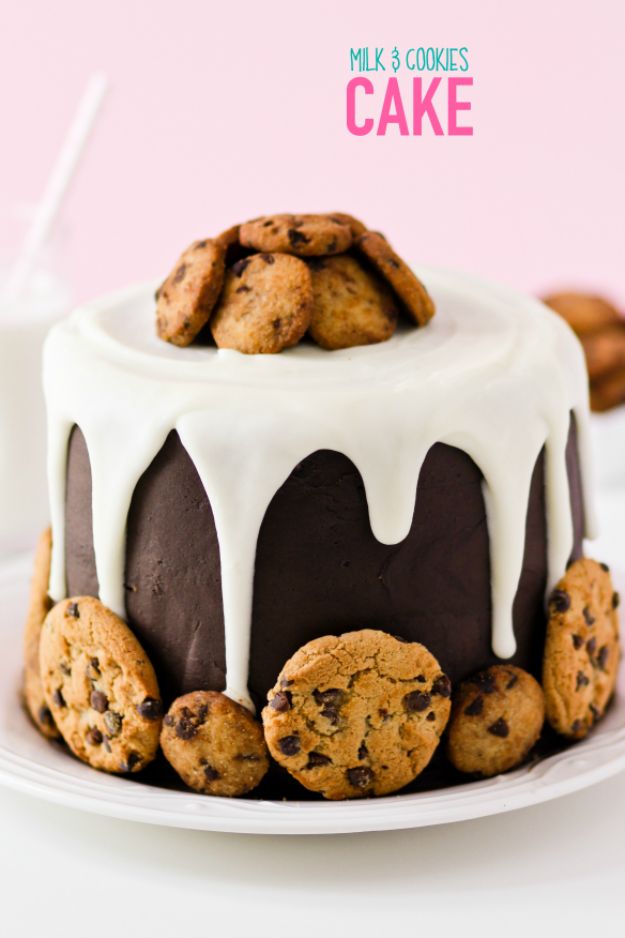 40. Berry Cake With Lemon Cream Mousse