Have a new baby in the house, on on the way or know someone with a newborn? If so, then have the perfect DIY ideas to consider making this weekend. Baby items are some of the cutest things around, we already know that, but these baby blankets, wow. Practical and one of the most useful things you can have on hand when it comes to babies, a DIY baby blanket makes the perfect shower gift or accessory for your new baby's nursery. Swaddle the newborn with adorable handmade cuteness. Follow these cute step by step blanket making tutorials to learn how.
DIY Baby Blankets
1. Sleepy Sloth Snuggler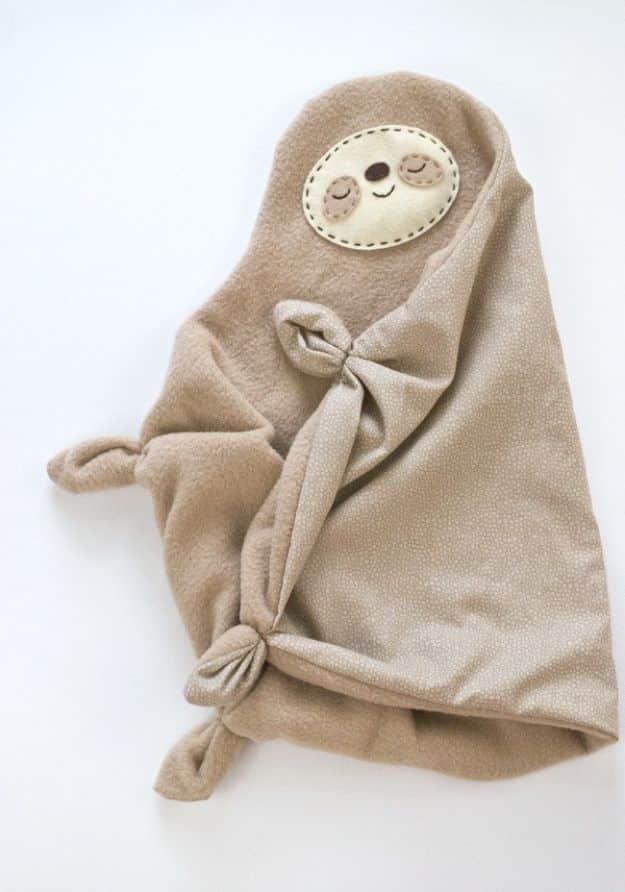 Ready for some sloth snuggles? This new sloth friend will bring so much love and comfort to your child. The size makes it small enough to carry around easily, but large enough that it can wrap around your little one's shoulders. To learn how to sew this super cute lovey and baby blanket, read on the full tutorial from Hello Bee.
2. Baby Bean Baby Blanket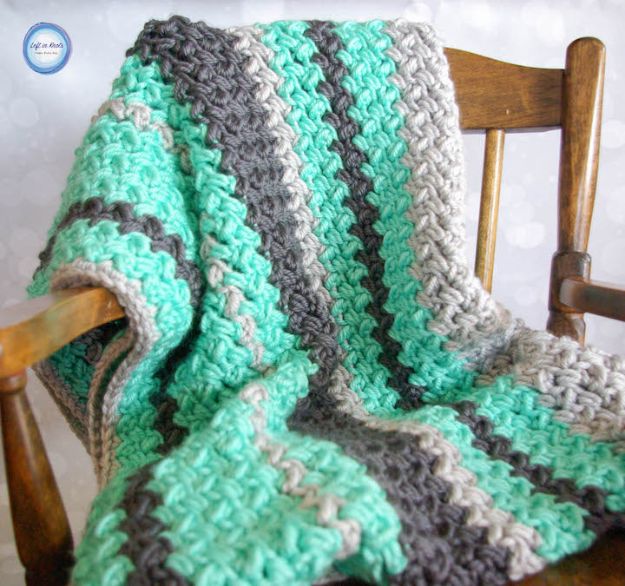 This easy baby bean blanket crochet pattern works up quickly. It is great for learning how to crochet a blanket for the first time since uses a variation of the bean stitch called the mini-bean or baby bean stitch to create this super cute pattern. Left in Knots even have a video tutorial to help you re-create this masterpiece.
3. Perfect Receiving Blanket In Under 3 Minutes

Make a super cute baby blanket with this simple baby receiving blanket. If you need a super snuggly and comfortable receiving blankets, there is nothing better than these DIY project from Ella Claire Inspired. And the best part is that you can make them in under 3 minutes. How cool is that?
4. Summer Boardwalk Baby Blanket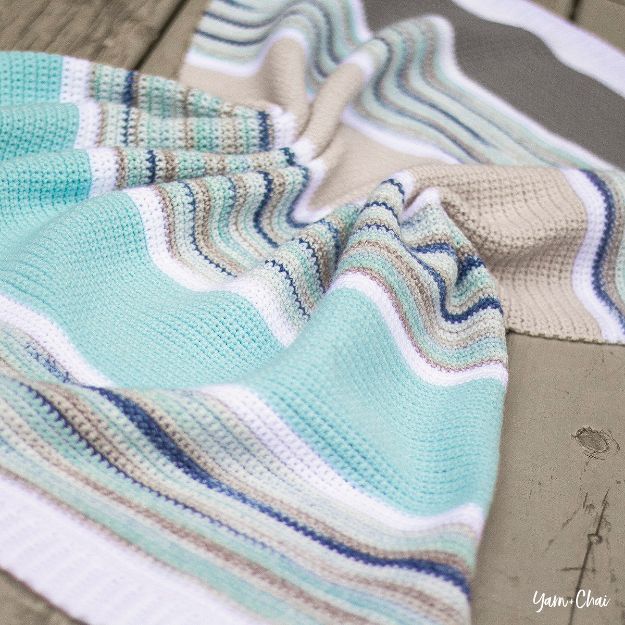 I've been looking for something simple, modern and eye catching and I believe I found it! Gorgeous project for summer, this easy breezy pattern is so simple and clean and definitely easy to replicate. I also love the fact that the design is gender-neutral so it'll make for a perfect baby shower gift.
5. Gauzey Swaddle Blankets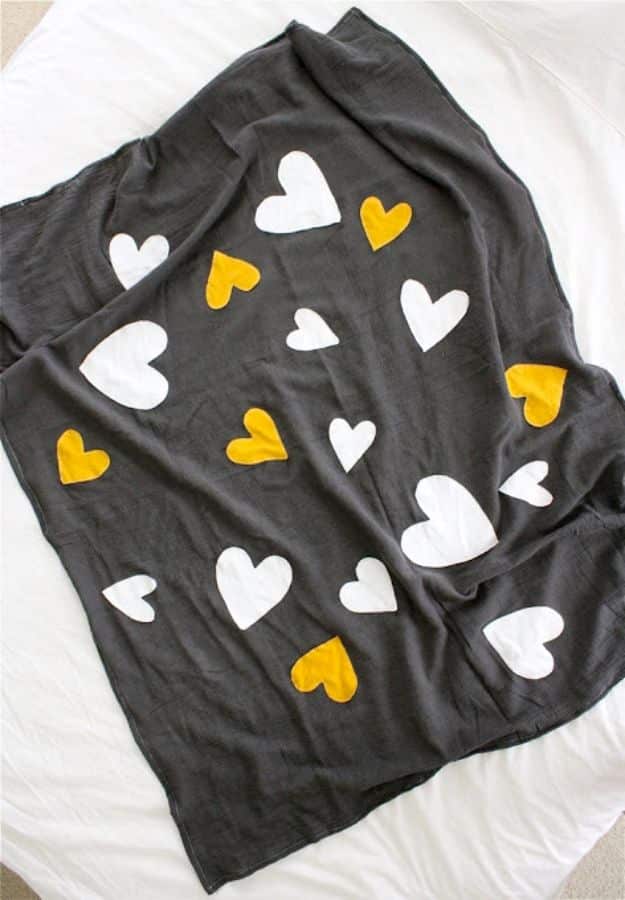 Need a super easy, beginner-friendly DIY swaddle blanket tutorial? Look no further! These Gauzey Swaddle Blankets from Made Everyday will surely fit the bill. I have tons of this gauzy fabric lying around in natural colors which I didn't know what to do with and I have a nephew coming anytime now. These blankets will be just the thing for the hot weather ahead.
6. 15 Minute Baby Minky Blanket

I am definitely making some of these for a friend who is pregnant with her first baby. All you need for this is two yards of fabric and 15 minutes! Minky fabric can be hard to work with so this tutorial from Sew What Alicia is perfect for learning to use this difficult fabric.
7. DIY Stamped Muslin Swaddling Blankets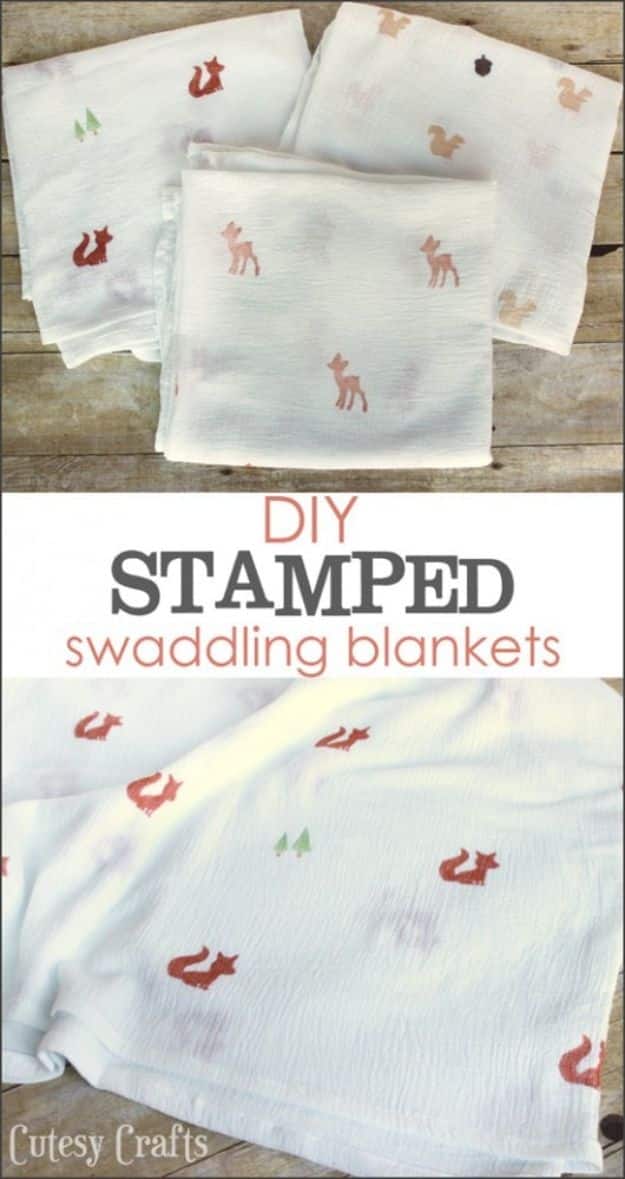 I just love the forest animal patterns on these swaddling blankets! I found some super soft gauze at Walmart of all places. I got a 5 yard bolt for $5. And you can pretty much use any kind of stamp. Put something under your blanket to protect the table, and stamp away. I can't wait to make these!
8. Bubble Quilt – Puff Blanket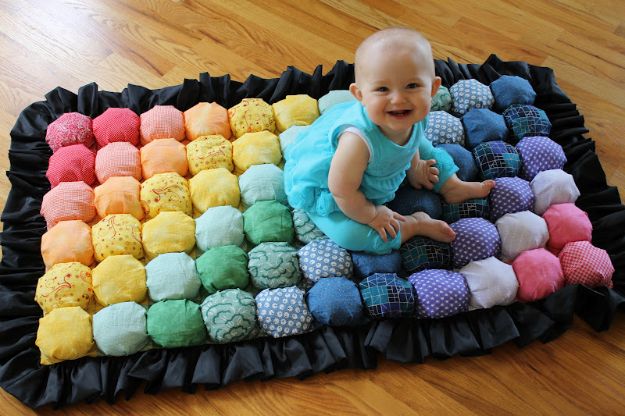 A bubble quilt is quite possibly the best blanket you can make. It is very warm, fluffy and super easy to make. Even if you have no sewing abilities, you can easily replicate this cute and puffy blanket. Quite the perfect beginner project to make and is so cute for a baby's nursery!
9. Chevron Chenille Baby Blanket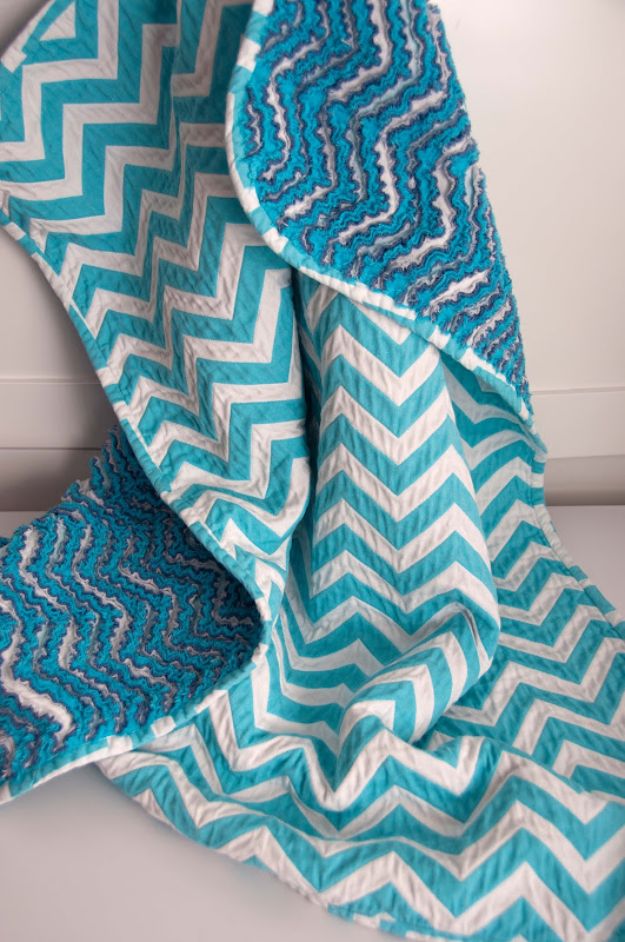 What a great new technique, albeit time-consuming, and a fantastic result. The blanket looks absolutely stunning. This is seriously one of the most awesome things I have ever seen in the world of craft blogs. Those awesome chevron stripes inspire me to do this DIY project the soonest!
10. 10 Minute Simple Baby Receiving Blanket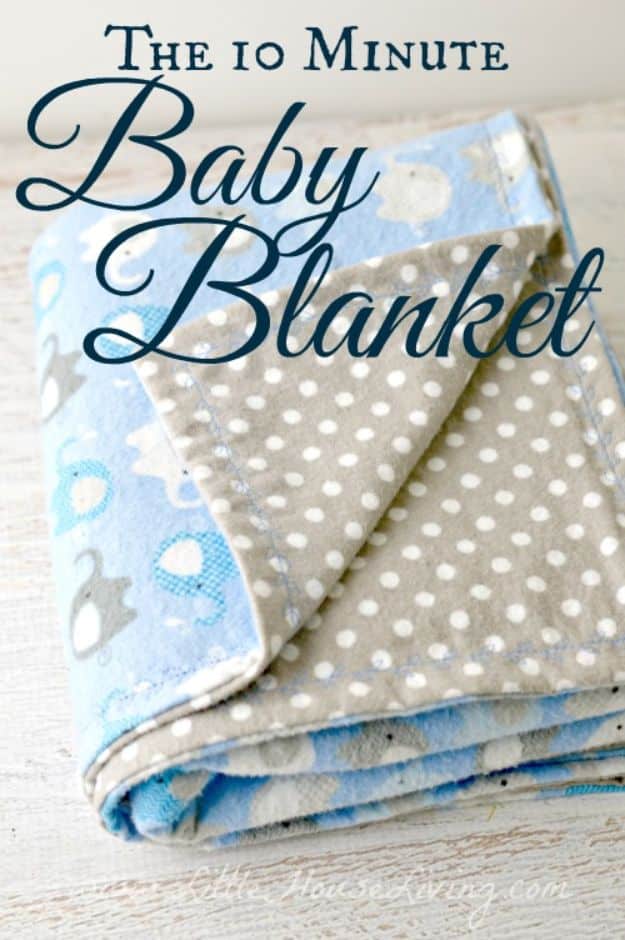 Need a baby gift that will only take you 10 minutes from start to finish? Making your own custom receiving blankets is so easy! All you need is a few yards of fabric and some thread and you are good to go. If you choose to do the decorative stitch this baby receiving blanket pattern will take a little longer to finish, but then it makes such a cute blanket for you or for a gift.
11. Knit Baby Blanket with Cloverleaf Eyelet Stitch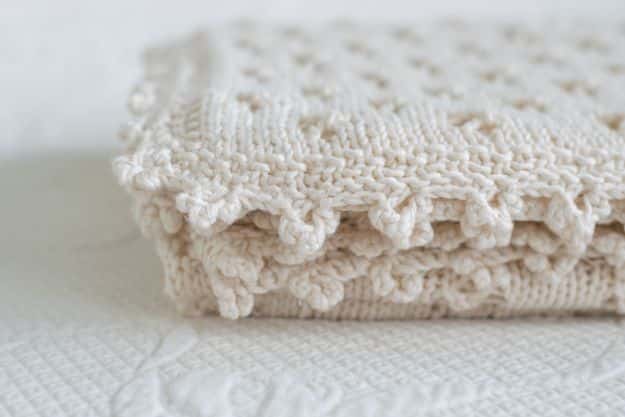 12. Knit Receiving Blanket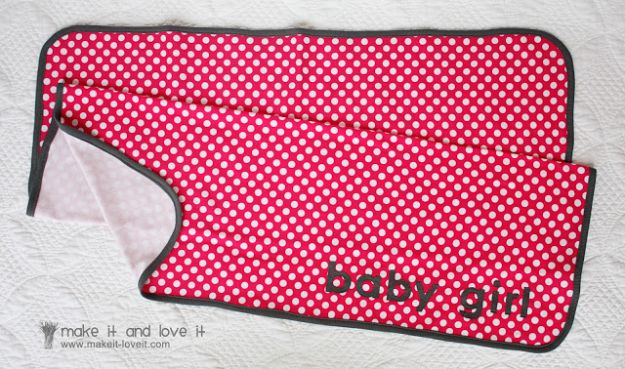 13. Quick and Easy Baby Blanket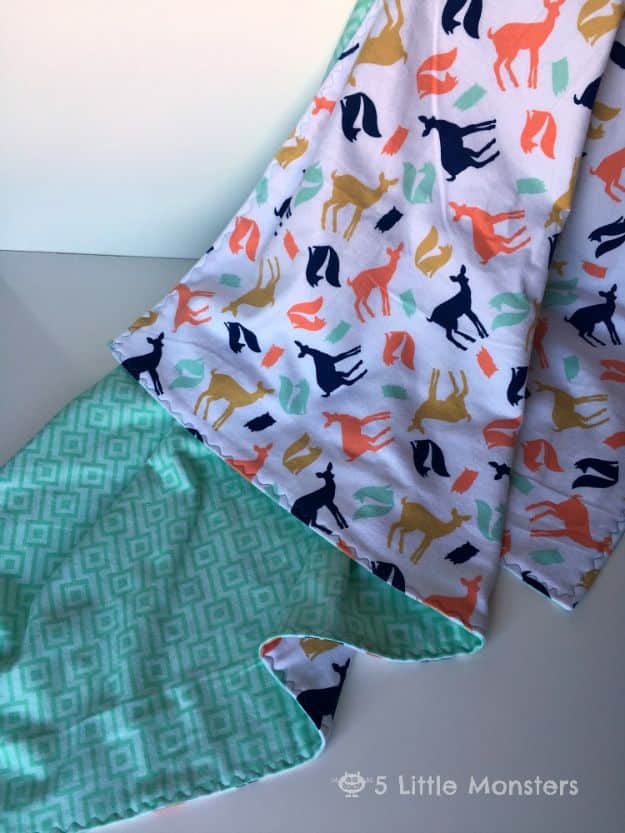 14. Simple Chevron Baby Blanket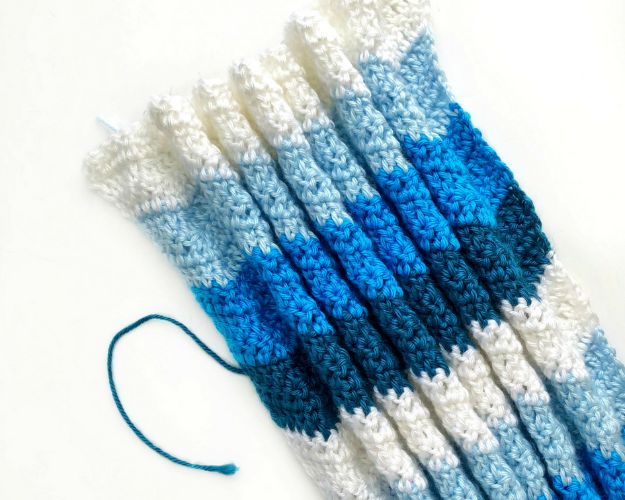 15. He's All Boy Baby Blanket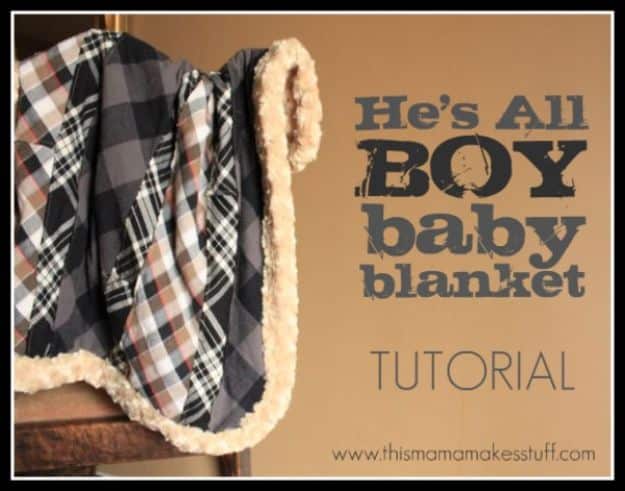 16. DIY Milestone Blanket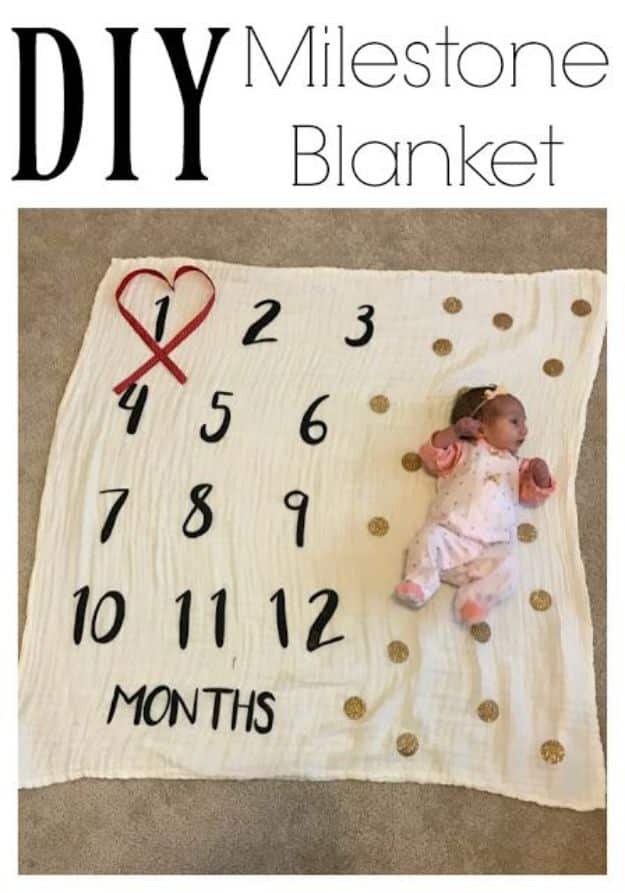 17. Double Gauze Quilted Blanket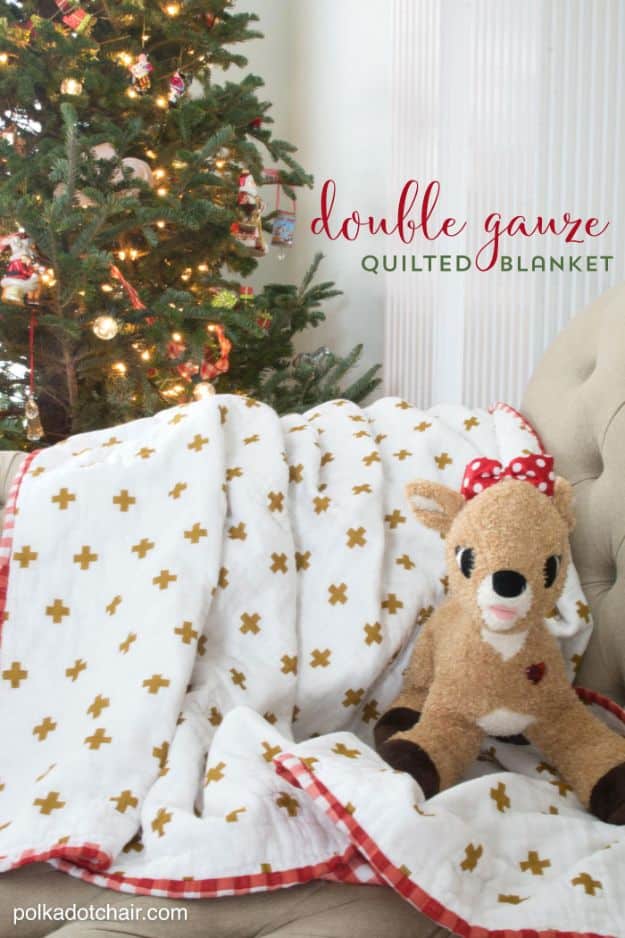 18. Ruffle Edge Baby Blanket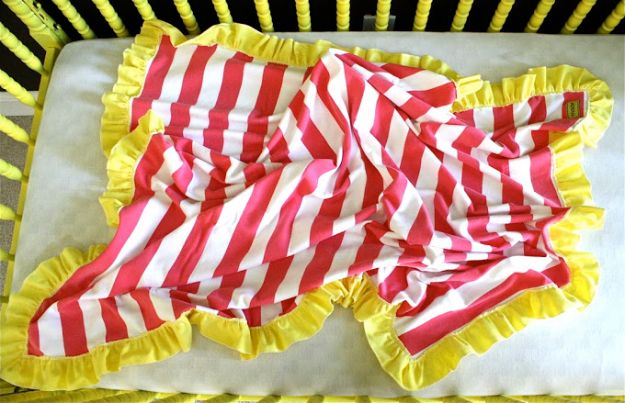 19. Oversized Baby Blanket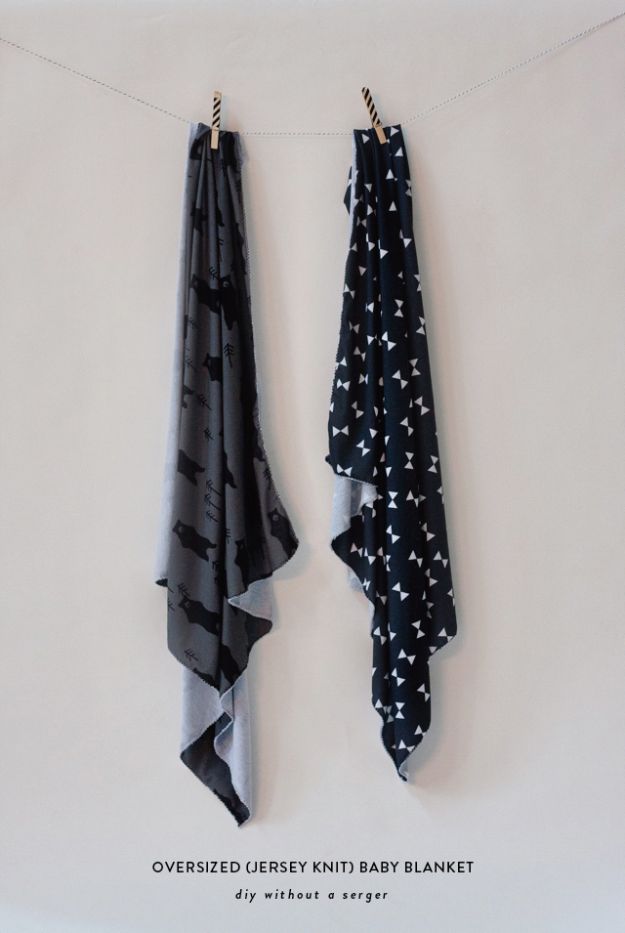 20. Baby Rag Quilt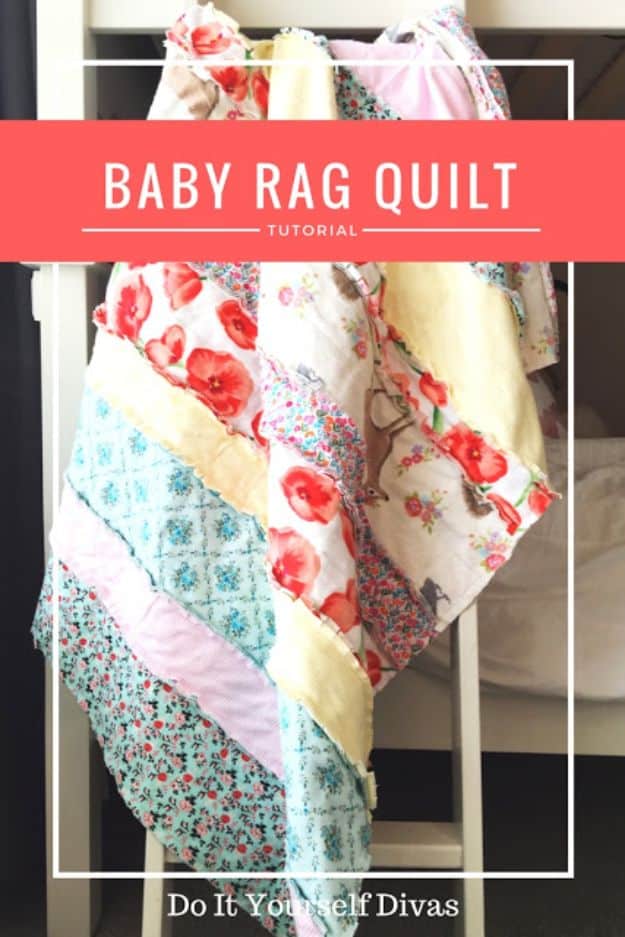 21. Baby Lovey Blanket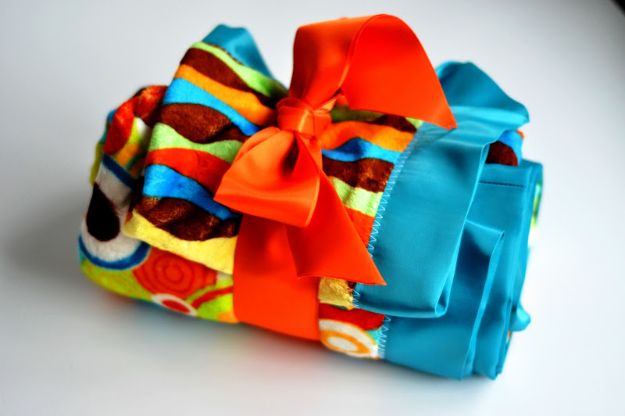 22. Sew a Sweet Bunny Lovey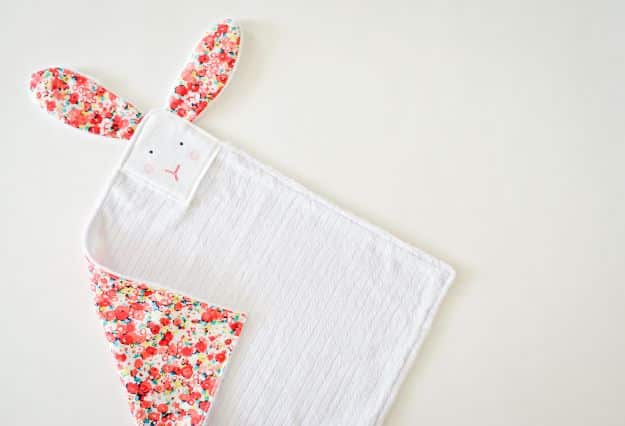 23. Wearable Blanket For Baby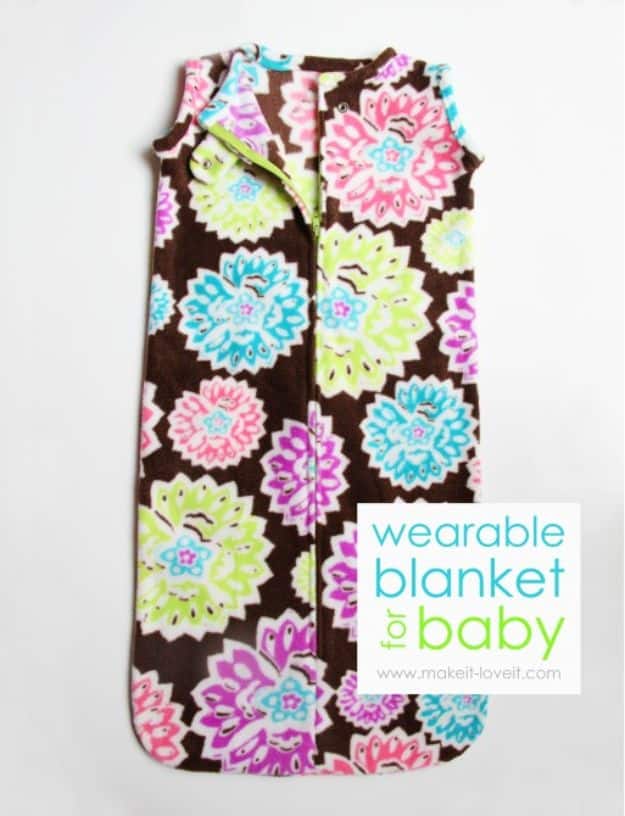 24. Minky and Satin Baby Blankets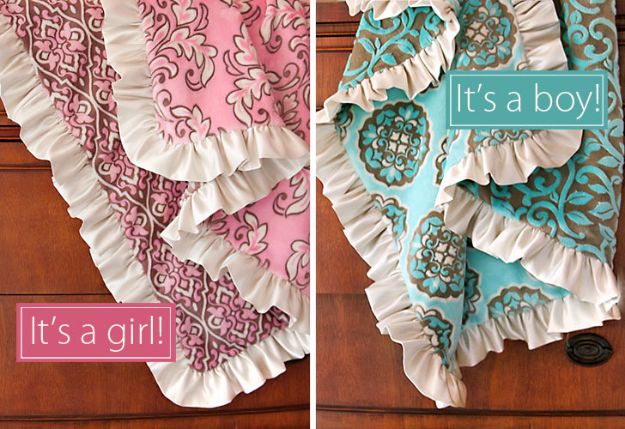 25. 1 Hour Handmade Baby Blanket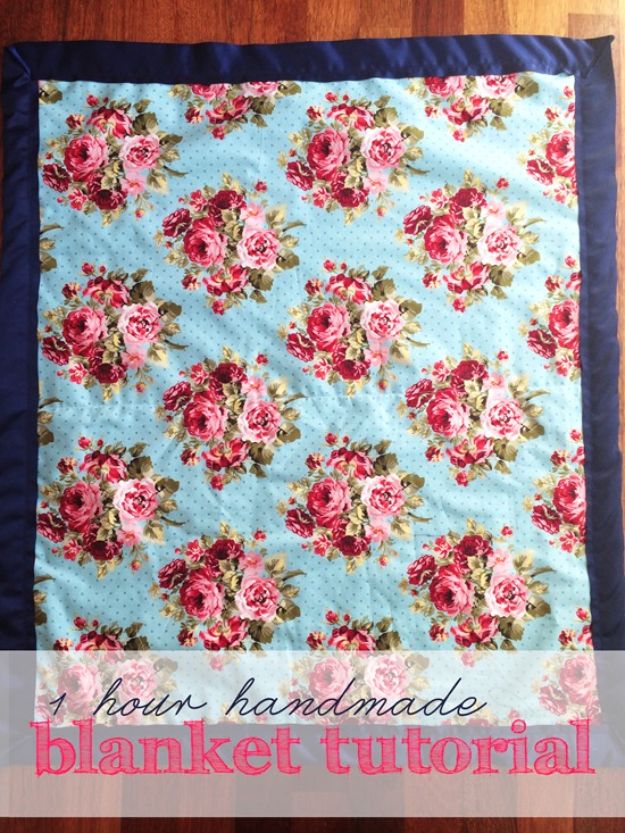 26. Self Binding Minke Baby Blanket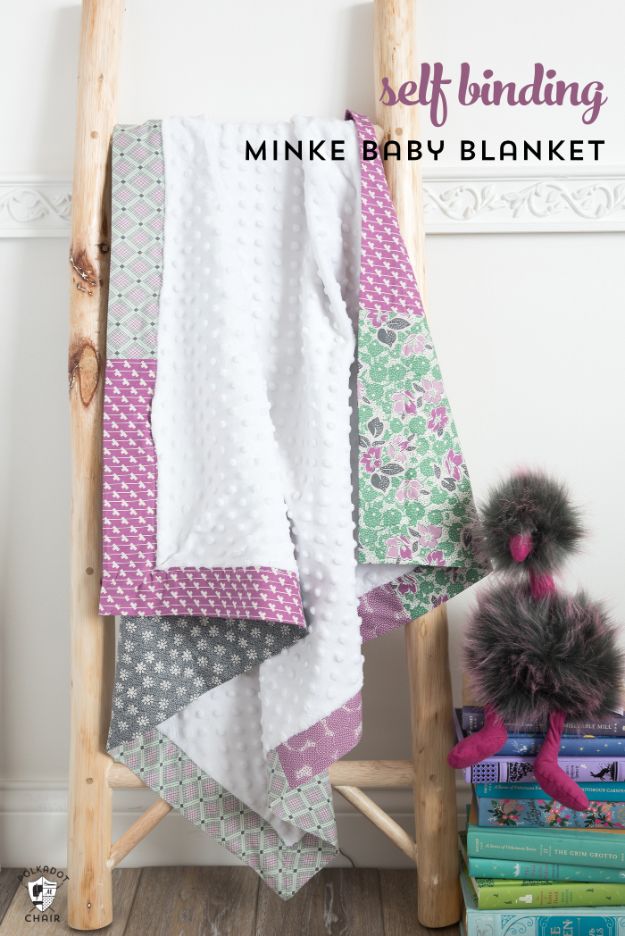 27. Cozy Football Blanket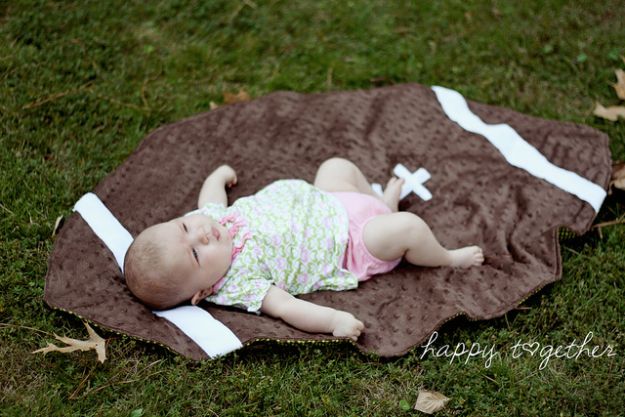 28. Baby Blanket with Mitered Corners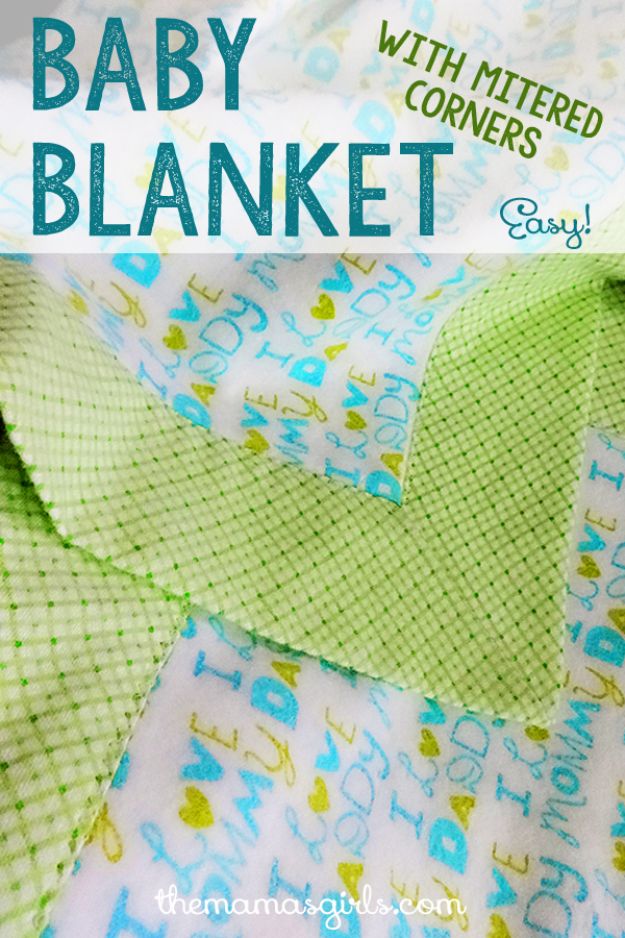 29. Triple Stitched Blanket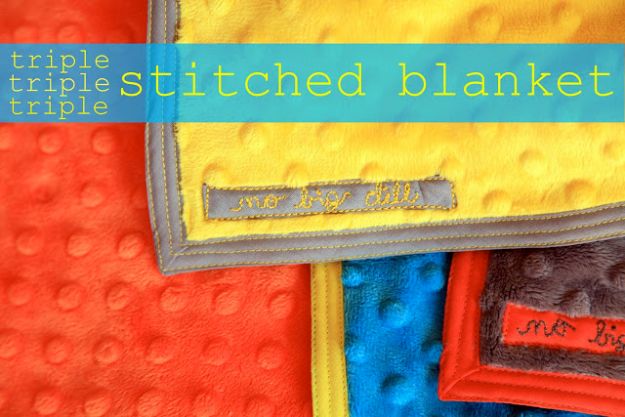 30. Extra-Large, Reversible, Flannel Receiving Blankets for Baby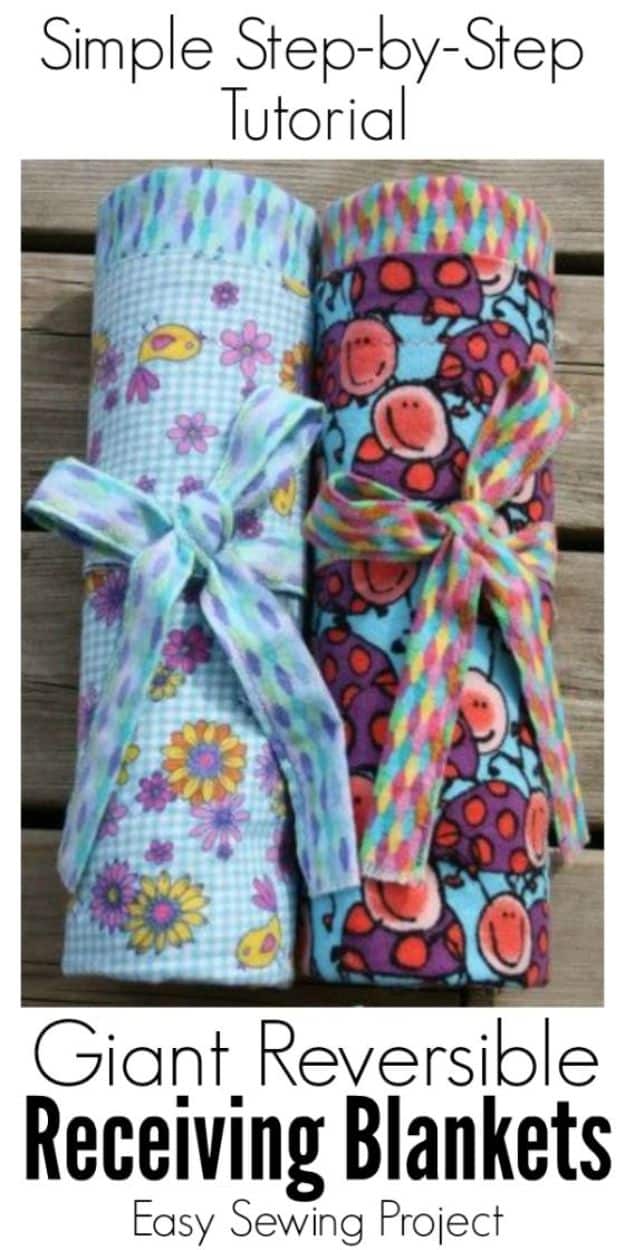 31. Ric Rac Receiving Blanket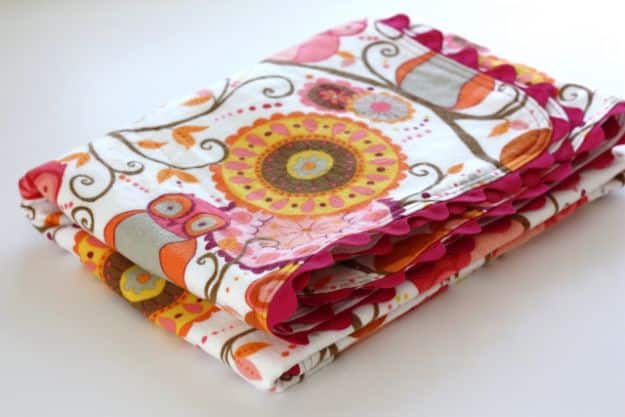 32. Ruffle Minky Blanket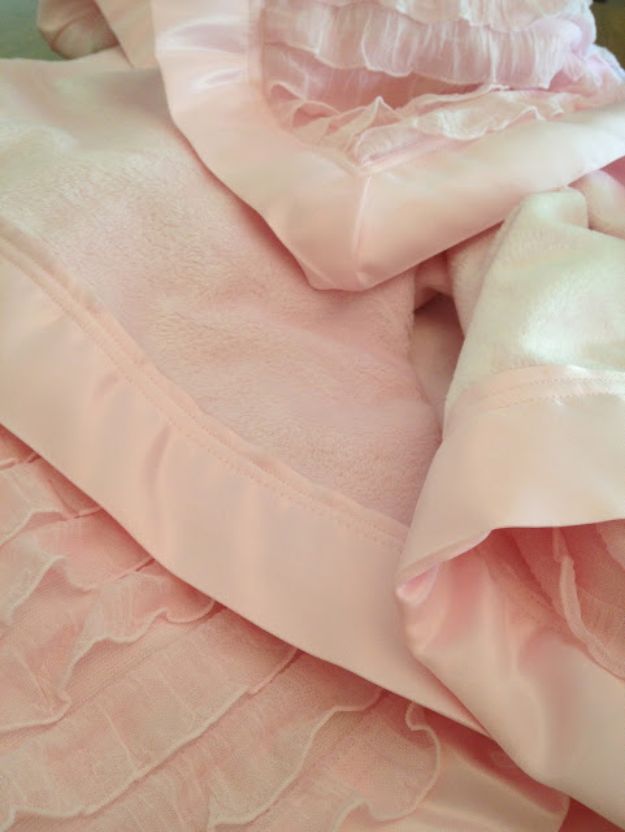 33. Heart Taggie Blanket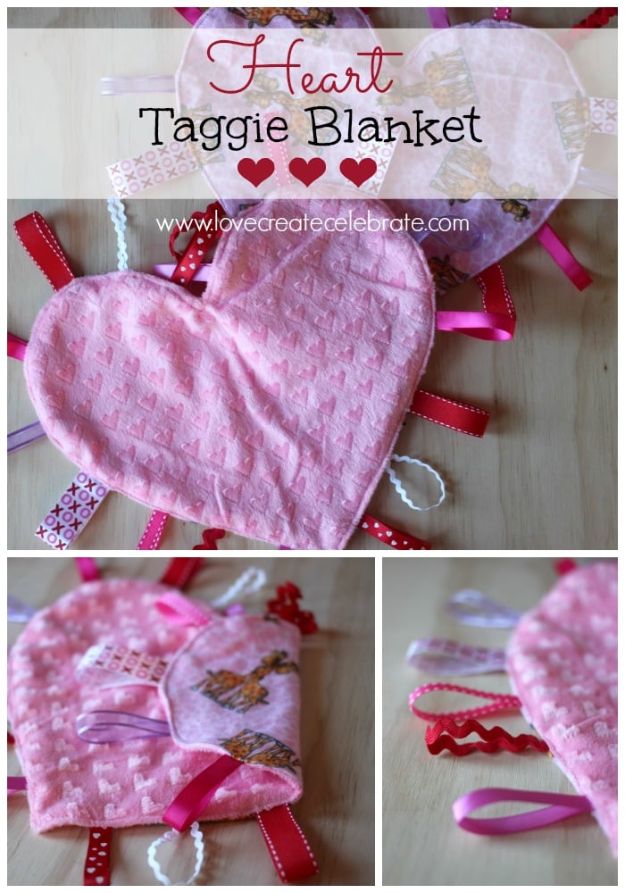 34. Simple Baby Quilt