While living in the United Kingdom for ten years, I really developed a taste for what the English people call pub grub. There are literally pubs on every corner where all the locals meet and gather to grab a quick pint of delicious lager and a pub lunch such as a plowman's lunch, pickled eggs, and the lovely scotch eggs. Scotch eggs are by far my favorite of all the pub grub offerings because they are so filling and delicious because the hard-boiled eggs are covered with a savory sausage mixture and then coated with delicious breadcrumbs then deep-fried, so they make a perfect all in one lunch. Mot to mention the scotch eggs really are a perfect accompaniment to a creamy pint of Guinness or a nice stout lager beer. My favorite YouTuber Cowboy Kent Rollins makes these awesome scotch eggs on his gorgeous ranch in the great outdoors and takes you, step by step through the scotch egg making process. You can also get the printable version of this recipe on Kent's blog Kent Rollins.com, where you will also find many other recipes by the famous cowboy along with links to all his videos.
Ingredients:
7 eggs (boiled and shelled)
2 1/2 cups Panko Bread Crumbs
1 teaspoon dried mustard
1 teaspoon smoked paprika
Salt and Pepper (to taste)
1 pound of breakfast sausage
3/4 cup of finely chopped green onion
1 tablespoon water
1 cup all purpose flour
Oil for frying
Directions:
In the video by Cowboy Kent, you will learn how to make a delicious flattened sausage coating for your soft boiled eggs then wrap and also how to add egg wash and breading the entire egg in preparation for cooking.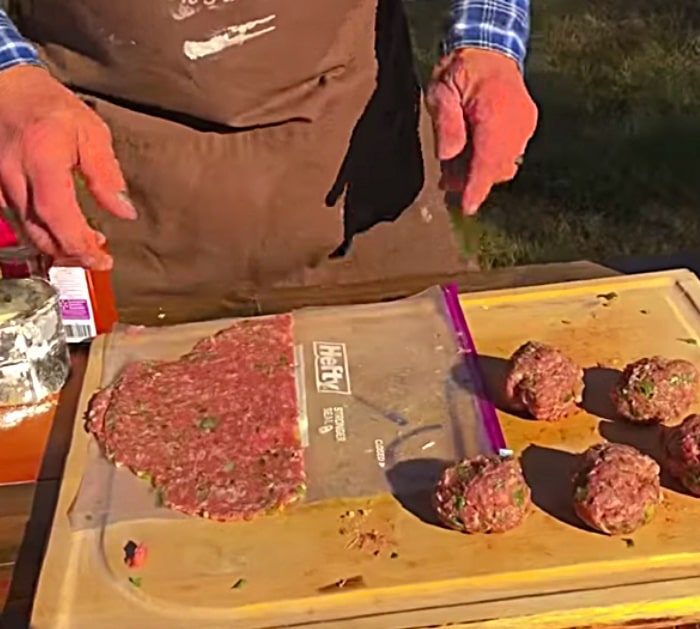 Then you will deep fry the eggs until they turn a lovely golden brown.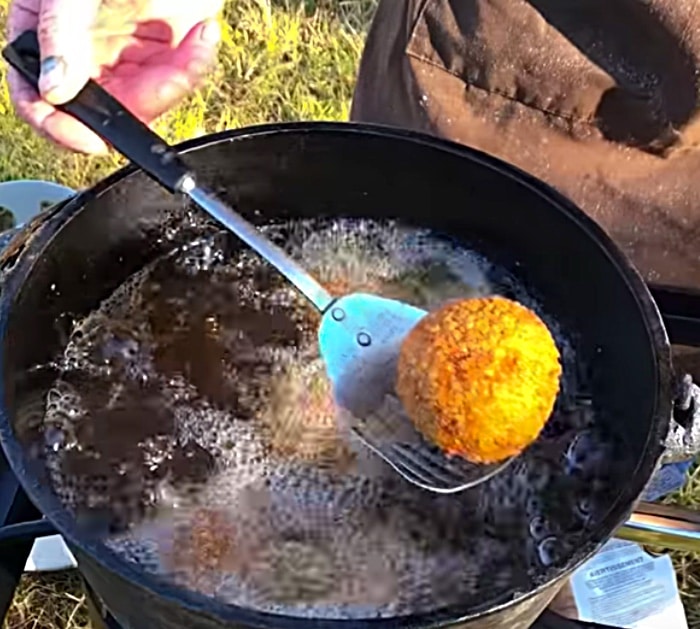 These eggs are so delicious and Cowboy Kent sure knows how to cook them!
How To Make Deep Fried Scotch Eggs