Thanksgiving is my favorite holiday because I love Autumn and all the bounty it brings. I always start trying out new recipes early so I can have the perfect Thanksgiving Day Feast for my family with no surprises. When I found this Crockpot Italian Sausage Recipe I knew I would knock it out of the park on Thanksgiving Day because there is nothing more succulent and tasty than food made in the Slow Cooker and it would free me up to concentrate on my turkey and the other sides. I started by browning my Sweet Italian Sausage and adding it to the crockpot. Then I put a half a stick of real butter into the pan that already contained the meat drippings. After that was melted I added my onion, salt, pepper, garlic, sage. rosemary, and thyme seasonings.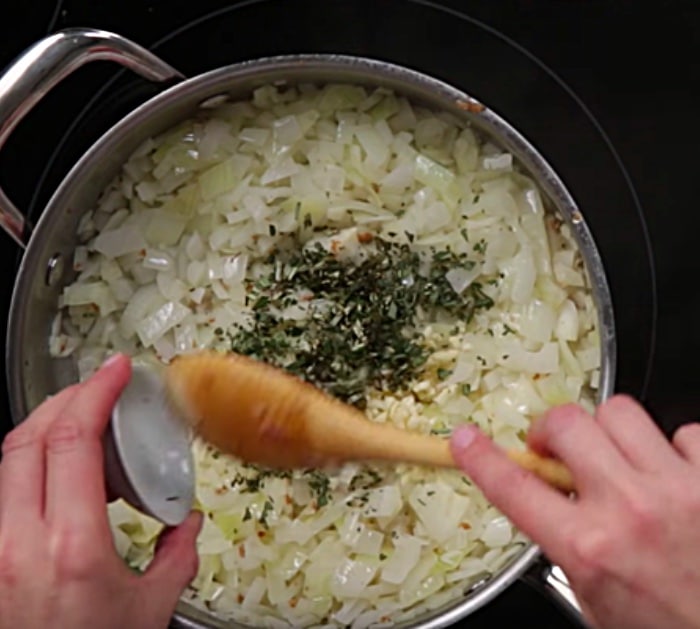 When the onions were becoming transparent I added a cup of chicken stock to the pan then added that lovely mixture to the crockpot. Then I added a loaf of sourdough Italian bread that I had lightly toasted in the oven. Then I added 2 beaten eggs to the remaining stock. Then you just give it a good stir and put the lid on, set the crockpot to low and leave it for three to for hours and you are done, my friend!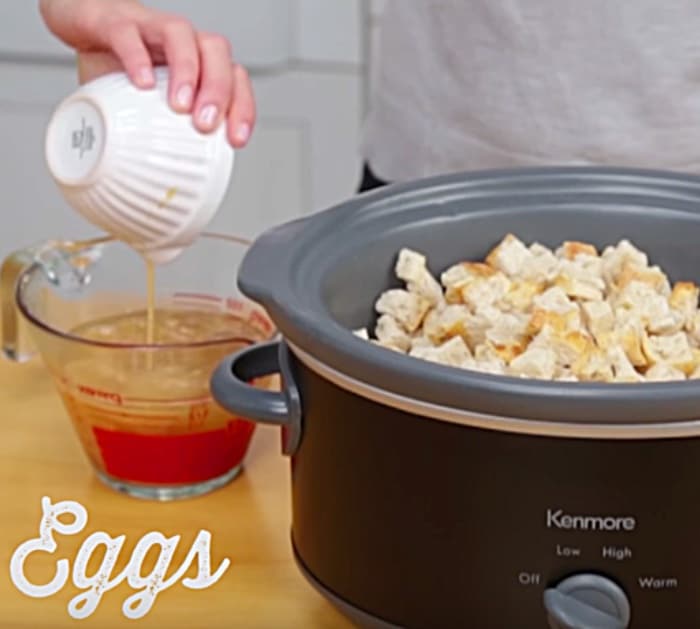 I made this for the family last night for dinner and they went crazy over it! The biggest lesson I learned about this Crockpot Italian Sausage Stuffing was, not that it was easy, I knew it would be and not that it was delicious, because I knew It would be, but that I needed to buy another crockpot to have enough of this for my Thanksgiving feast. This recipe gets an A+ in my books!
Crockpot Italian Sausage Stuffing Recipe