Crockpot recipes are a staple in our house as we are a busy family, and this recipe from What's For Tea? is one of my go-tos whenever my family requests a comforting and hearty dinner. It's a ground beef idea I stumbled upon on Youtube while searching for a new crockpot recipe to try. I swear, your family will love this recipe as much as my family does. You can also change some of the ingredients to anything you like or are available. This recipe is truly incredible – easy, inexpensive, and hearty; what more could you ask for? Watch the video below to learn the step by step instructions.
Ingredients:
17.6 oz potatoes, sliced or chopped
15.8 oz ground beef
1 medium onion, finely diced
10.5 oz carrots, diced
10.5 oz swede, diced
5 oz frozen garden peas
1 tsp garlic puree (or minced garlic)
1 tbsp Worcestershire sauce
1 tbsp tomato puree
2 beef stock cubes
1 tbsp dried parsley
salt and ground pepper to taste
17.5 oz water, or more
Directions:
Step 1
Add your ground beef to the bottom of the slow cooker and crumble two beef stock cubes on top. Break apart the meat, then add the chopped potatoes, minced onion, diced carrots, diced swede, 1 tbsp dried parsley, 1 tbsp tomato puree, 1 tsp garlic puree, 1 tbsp Worcestershire sauce, and 17.5 oz water.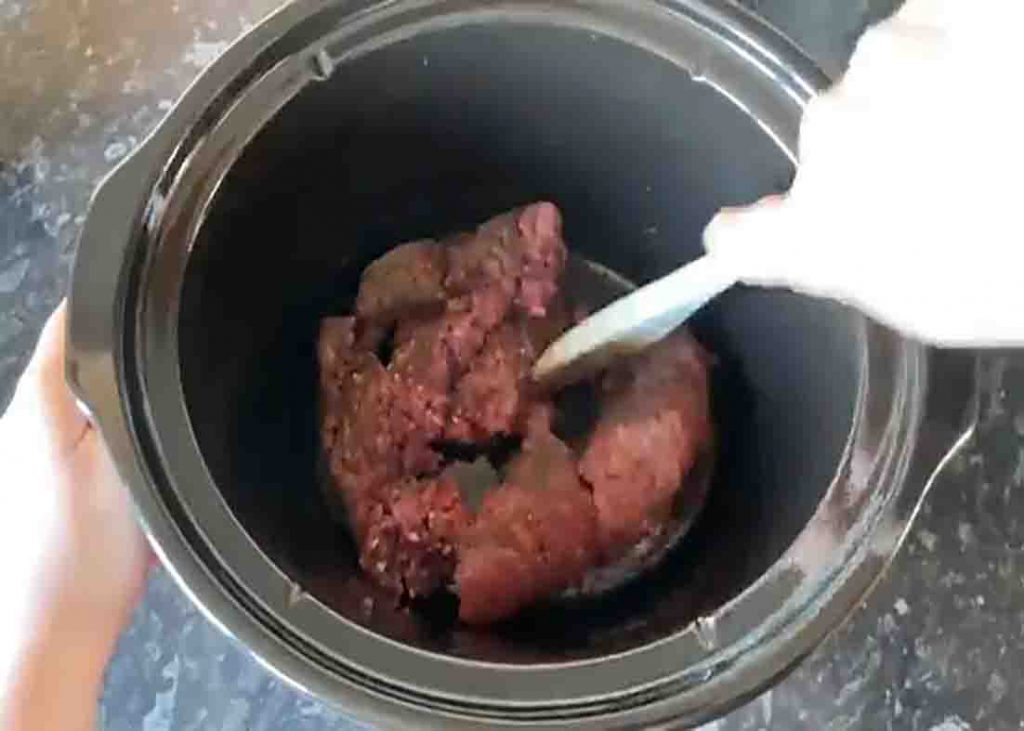 Step 2
Mix everything well to combine, then cover the slow cooker with its lid. Set it on high and cook for five hours (or low for seven to eight hours.) After five hours, stir the mixture and add the 5 oz frozen garden peas. Give it a good stir and leave it for another 30 minutes. (You can taste test at this point and add some salt and pepper to taste.)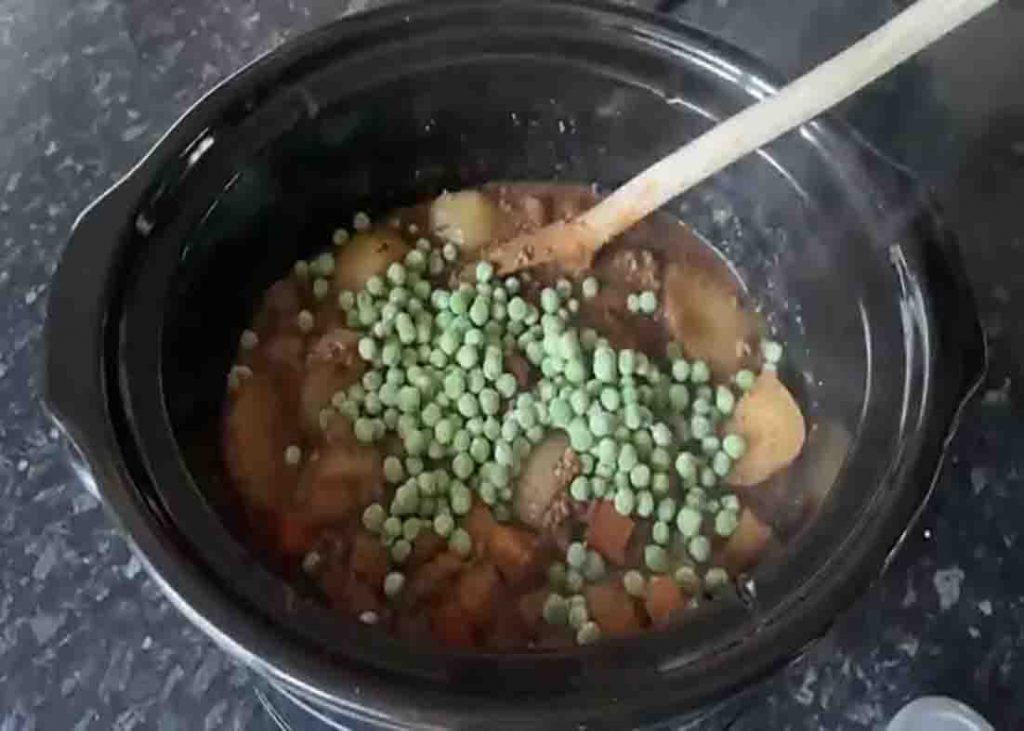 Crockpot Ground Beef and Potato Recipe