Chicken Fajitas are one of my favorite things to eat in the whole world and I usually made them over a hot stove in a skillet but when I saw this delicious chicken fajita recipe made in a crockpot I was so excited because I love anything made in a crockpot and it's so super easy and can be made in advance to bring to any potluck or to make for a large game day gathering. I couldn't wait to make these chicken fajitas and I got started right away! This chicken fajita recipe also has a homemade taco seasoning recipe, which was really an added bonus for me.
Ingredients:
3 bell peppers, sliced (I used red, orange, and yellow)
1 medium white onion
2 seeded and deveined jalapenos, diced
1-pint grape tomatoes halved
2 1/2- (3 pounds) skinless chicken breasts
3 tablespoons homemade taco seasoning
4 garlic cloves minced
1 lime
Homemade Taco Seasoning:
1 tablespoon New Mexico Chili Powder
1/2 tablespoon garlic powder
1/2 teaspoon onion powder
1/4 teaspoon red pepper flakes
1/4 teaspoon dried oregano
1/2 teaspoon paprika
2 teaspoons cumin
1 teaspoon kosher salt
1 teaspoon black pepper
I started by adding all my vegetables and skinless chicken breasts to the crockpot with the delicious homemade seasoning.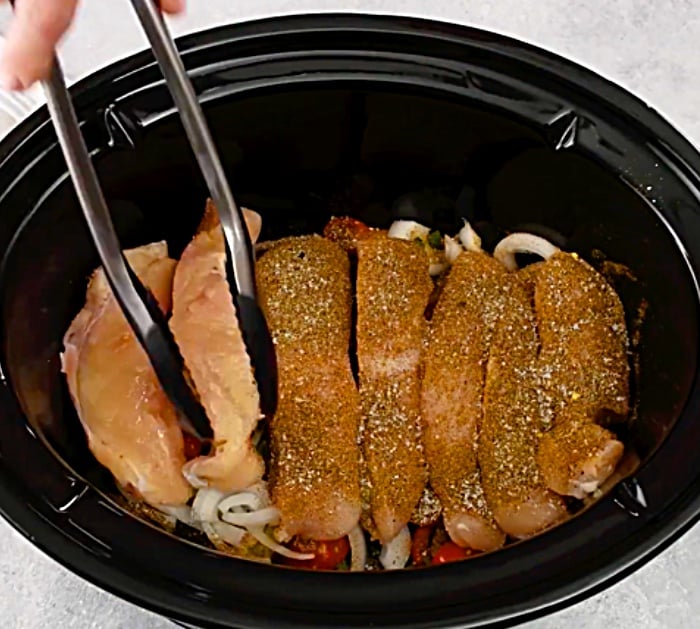 Then I cooked on high for 3 hours, then removed the chicken breasts and sliced them up.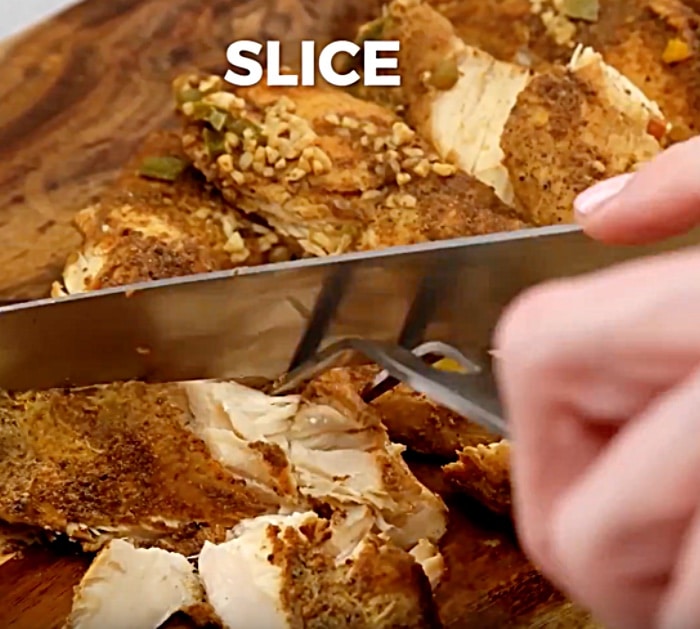 Then I added the chicken back to the crockpot slow cooker and cooked for an additional 30 minutes. Note the longer you cook these fajitas the more tender they will become.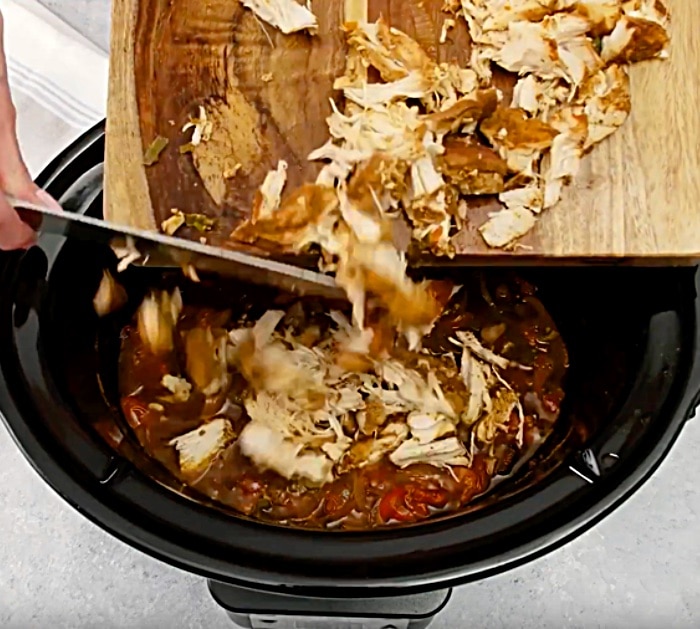 These Crockpot Chicken Fajitas were so delicious I hope everyone loves them as much as my family did. I will never make fajitas the old way again!
Crockpot Chicken Fajitas