These chocolate candies from lynnsrecipes on Youtube are the perfect treat to share with your neighbors this holiday season. You just have to dump all the ingredients in your crock pot and slow cook for three hours; then it's done! This dessert is filled with peanuts and chocolatey goodness; I'm sure your family will love it. Watch the video below to learn the step-by-step instructions.
Ingredients:
2 lb salted dry-roasted peanuts
4 oz German sweet chocolate
one 12oz package of semisweet chocolate chips, about 2 cups
2 & 1/2 lb white almond bark
Directions:
Step 1
Line your muffin pan with cupcake liners. Next, layer the peanuts at the bottom of the crock pot followed by 4 oz German sweet chocolate, 2 cups of chocolate chips, and 2 & 1/2 lb white almond bark. Put the lid on, set the crock pot to low, and cook for three hours.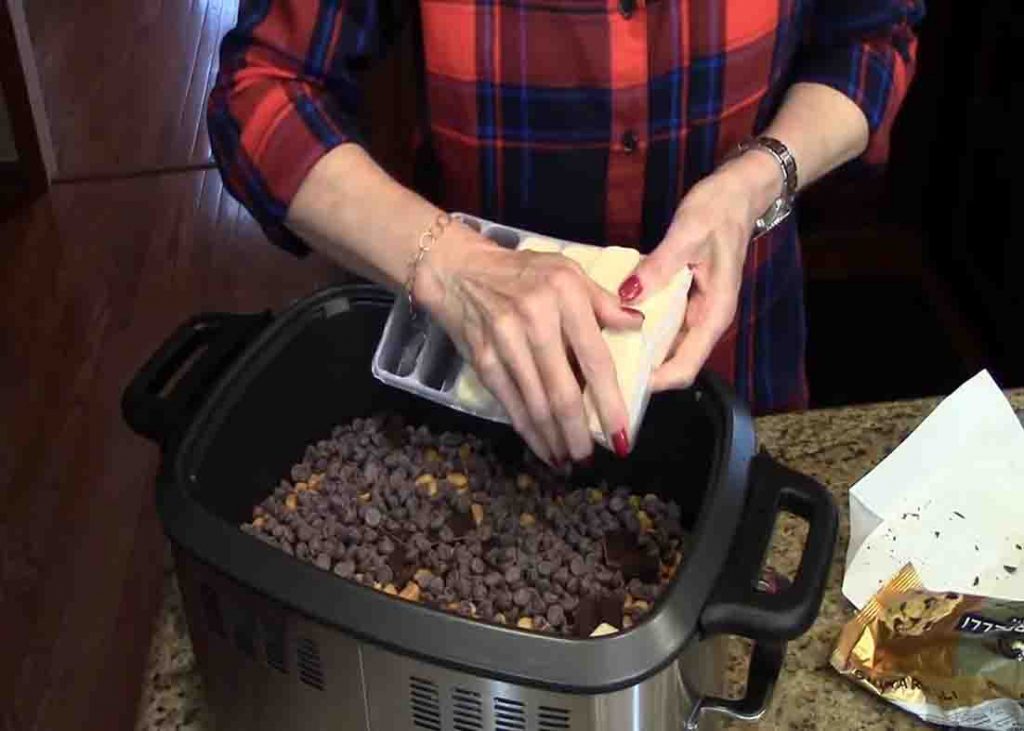 Step 2
After three hours, remove the lid and stir everything up well. Now, fill each hole of your prepared muffin pan with the chocolate mixture using an ice cream scooper. After this, let them cool completely until they solidify.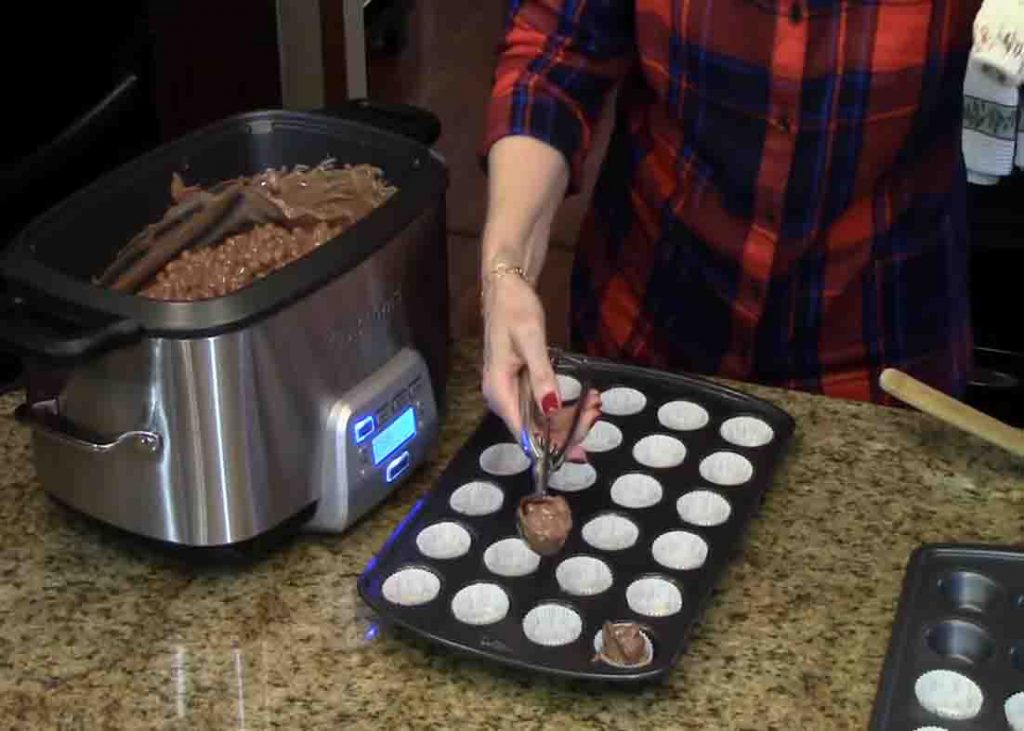 Crock Pot 4-Ingredient Chocolate Candy Recipe